port Livorno is a standard stop on almost all Western Mediterranean itineraries. But it's not most Italy's cities and few visitors spend any real time there. So what's a cruiser to do?
Take a day trip, course. Livorno sits within Tuscany, one Italy's best-known regions for culture, food and wine, architecture and history, giving cruisers plenty tour options. Florence, center Renaissance movement, is most obvious day trip from Livorno; city has enough satisfy repeat visitors. If you're looking for something different or want to avoid 90-minute bus trip Florence, Lucca and Pisa are closer options for a Tuscany tour.
Read on for our tips on choosing Tuscany tours and day trips to Florence, Lucca or Pisa.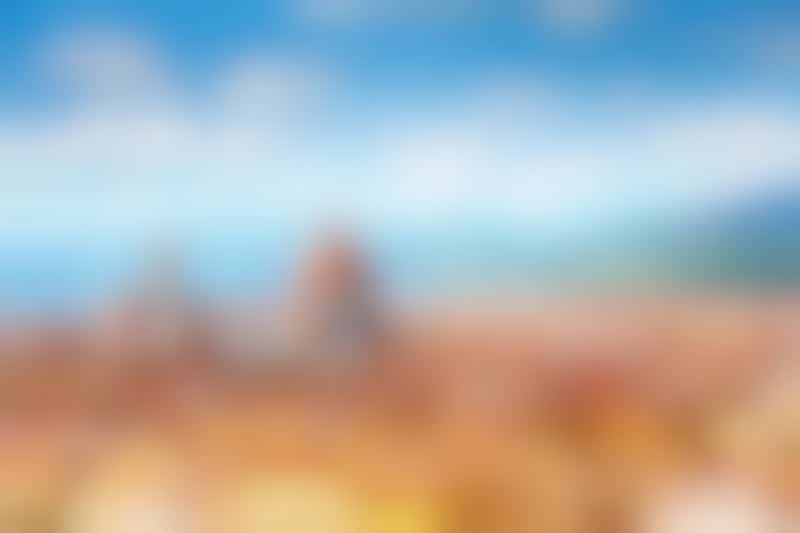 Florence, Italy (Photo: Sergey Novikov/Shutterstock)
Florence
Highlights
With some 's premier art and culture, Florence has drawn tourists for centuries; at one time, a stop here on Tour was essential for a worldly education. city still draws scholars and sightseers all sorts, who come indulge in masterworks, stroll piazzas, delight in gelato and, course, examine Michelangelo's David up close.
sienna-shaded Duomo is one Italy's most recognizable and gorgeous cathedrals, as well as one 's large Climb 463 steps top dome for sprawling views Tuscan countryside and get a closer look at frescoes.
Don't feel shy about making a stop at Accademia, where Michelangelo's David lives. Everyone else will be, so be prepared for crowds and a selfie sticks. If make you wilt, book online ahead time; it costs a little more, but you skip queue and get right in.
Savvy art-lovers know that there's a lot more see in Florence beyond David. Uffizi Gallery has some 's top master works, including Botticelli's Birth Venus, as well as paintings from Caravaggio, Raphael, Titian, Giotto, Rubens and Rembrandt. Again, prepare for . (Notice a pattern here?)
Shopping in Florence is out this . If you're looking for leather, this is your stop. Designer outlets from Prada and others are actually south city, however.
Gelato. It somehow tastes better here. Trust us.
For more, check out our Florence port profile.
Drawbacks
It's a 90-minute bus ride to Florence and unless your has an overnight in Livorno, you will not have nearly enough time see everything. In peak months, crowds in Florence can be overwhelming, with long at Uffizi, Duomo and Accademia.
Logistics
Florence is nearly 90 minutes away from Livorno; if you come, prepare yourself for a long day. Tours tend to be 10 to 12 hours, depending how long your is in port. Nearly all ships offer an "on your own" option where you can explore independently, as well as a highlight tours. For specialized art and food tours, you can join excursions through companies such as Context , which offers walking tours on Medici Family, for example, or a hands-on workshop on frescos.
You can take train on your own from Livorno, but it's a little more complicated than it is in, say, Civitavecchia ( gateway port for Rome). shuttle is generally easier and more efficient.
Who Should Go
Florence is marquee tour from Livorno, and if this is your first trip to Italy, you'll want to make sure you go. Art- and culture-lovers will want to visit Florence time and again, as will shoppers.
---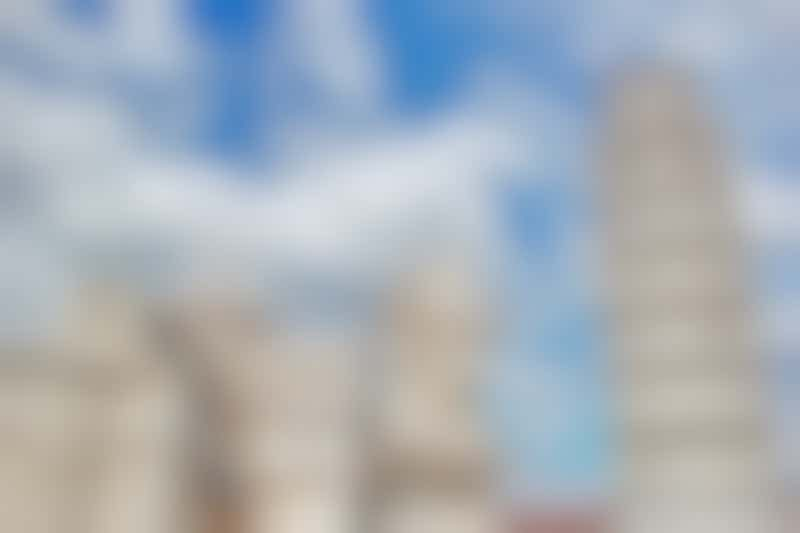 Pisa, Italy (Photo: Mixov/Shutterstock)
Pisa
Highlights
Though city Pisa is home several medieval landmarks, visitors come primarily to see Piazza dei Miracoli (Plaza Miracles), so nicknamed for miracle architectural achievements displayed there. It is in this UNESCO Site that you'll find triumvirate Pisa Cathedral, Pisa Baptistery and, most famous all, Leaning Tower Pisa.
oldest three structures -- and heart plaza -- is duomo (cathedral) dedicated Mary Assumption. Dating back 1064, massive cathedral is intricately sculpted and decorated with sculptures, mosaics and paintings. One cathedral's most unique claims fame is that Galileo is said have discovered his theory on the movement a pendulum watching swinging incense lamp hanging from cathedral's ceiling. Though the original lamp is kept in the nearby museum, the current lamp hangs from the same spot as the original.
The gothic-style circular baptistery, located directly west Pisa Cathedral, was built so that visitors to the cathedral could be baptized before entering the church. The oldest parts structure date back mid-12th century, but it wasn't completed until 14th century. Notable for its beautifully carved baptismal font and pulpit, baptistery's acoustics are also impressive. Visitors can hear a demonstration acoustics every half hour, when a trained vocalist uses space's echo create sound an entire choir singing.
last three be built -- construction began in 1173 -- Leaning Tower is simply cathedral's bell tower. What makes it unique is its tilt, a direct result area's weak subsoil. angle tilt has expanded from one degree at start 14th century nearly 5.5 degrees in 1990s. In 2010, work was done shore up tower, and lean reduced four degrees. Architects say tower will remain stable at this angle for at least 200 years. Less noticeable are slight tilts that both cathedral and baptistery display as well.
Drawbacks
During high season, Pisa's Piazza dei Miracoli teems with visitors -- the majority which are dead set on snapping a photo themselves "holding up" the tower. Getting a photo without someone else in the picture can be difficult. And watch out for pickpockets. Some "tourists" are pickpockets dressed as visitors in order to get closer without arousing suspicion. Long are also a problem during high season. Cruisers with walking difficulty might find a visit Pisa a bit taxing as buses cannot get close plaza, instead dropping visitors off about a 20-minute walk away. There's also not much for cruisers to do in Pisa, other than visit this area.
Logistics
The journey to Pisa from Livorno takes about 40 minutes bus. All offer a tour excursion to Pisa that includes a visit to main three attractions, as well as some free time walk around. Excursions Pisa that bundle time in Florence are also often an option. Cruisers who want skip guided tour can either take a bus or a 20-minute train ride. TuscanyBUS offers bus service to Pisa, as well as a combined Pisa and Florence ride in one day ticket. To catch the train, you'll need to first take a cab or a city bus to the Livorno train station, hop on a Regionale, and then take a Pisa city bus to within a 20-minute walk of the plaza.
Who Should Go
Pisa is best for cruisers who: don't want to spend a lot of time in transit, are not big art lovers (Florence is all about the art!), and first time visitors to Italy who want to see one of the 's most iconic landmarks.
---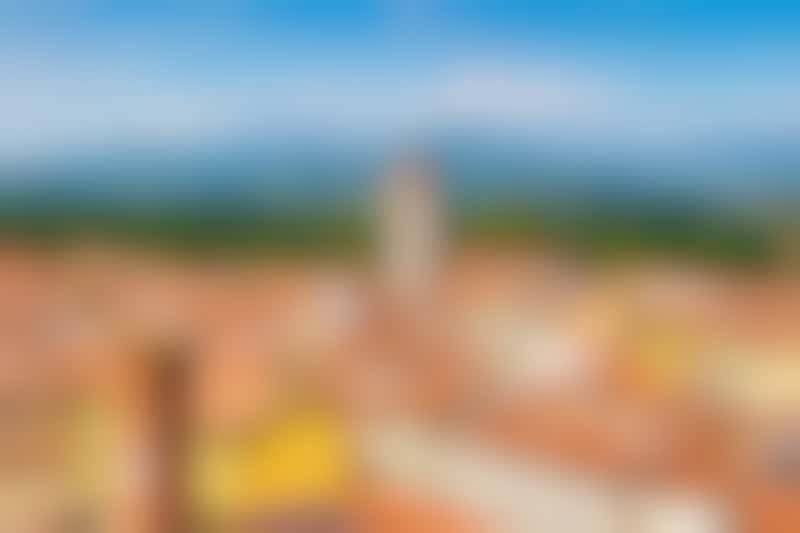 Lucca, Italy (Photo: DaLiu/Shutterstock)
Lucca
Highlights
If idea seeing Tuscany with thousands your closest friends makes you squirm, consider a day trip Lucca. This medieval walled city about 45 minutes away from Livorno has many attributes that make Italy a delight -- winding, cobblestone streets; incredible churches and cathedrals; piazzas with sidewalk cafes and fashionable boutiques -- with fewer crowds.
Thanks to thick walls that surround the city, Luccans were able to hold off the Medicis; they were the only city-state in Tuscany that wasn't conquered Florence. raised walls, known as Passeggiata delle Mura Urbane, now hold a park on top, perfect for walking or riding rental bikes.
Opera-lovers will want to make a pilgrimage to birthplace composer Giacomo Puccini, which has been turned into a museum. Famous for "Tosca," "La Boheme" and "Madame Butterfly," among others, Puccini is memorialized with a statue in the piazza nearby and his works are often played around town.
While Lucca has a fair number of pretty churches and cathedrals (as well as Guinigi Tower, which provides views of the countryside), it's really more of a place to mosey than have a checkli Intersperse your sightseeing with lunch and a glass wine in a piazza. Make sure browse shops; Lucca is an upscale place, and you'll find ceramics, scarves, meats, cheese, wines and leather goods among the boutiques. On Sundays year-round, there's a handicraft market on Corte San Lorenzo.
Drawbacks
While picturesque, Lucca doesn't offer the bucket list punch of Florence or Pisa; it's best for a half day instead of a full day.  The town is mostly pedestrian only, with cars restricted to only a handful of streets within the city walls, so it's not the best choice if you have mobility issues.
Logistics
Lucca is a 45-minute drive from Livorno. To get there, you can take a taxi from the port, or arrange a private transfer. tours either offer Lucca as a half-day tour or combine it with a visit to Pisa.  Other options might pair Lucca with a stop at a villa or a local winery or farm. If you're looking for private tours, Context recently started offering a Lucca walking tour that concentrates on city.   get there train, take a shuttle from port Livorno and catch train Pisa; you'll transfer there Lucca.
Who Should Go
Repeat visitors to Tuscany will delight in Lucca's laid-back vibe, as will foodies who simply want to enjoy an authentic, leisurely lunch. Shoppers and opera-lovers will also be interested in Lucca.
Shop for Western Mediterranean