Most river cruises are so closely associated with the rivers they sail on that they're referred to as a Danube or a Rhine cruise. But sign up for what is commonly referred to as a "Tulip Time" or "Tulips and Windmills" cruise in the Netherlands and Belgium, and you'll be hard pressed to tell friends what river you'll be sailing on.
That's because, aside from a short time on the Rhine, you're primarily sailing on a network of smallish rivers, inland seas and canals collectively referred to as the Dutch Waterways. A typical Dutch Waterways cruise touches the waters of the Mass and Waal rivers, the Amsterdam-Rijnkanaal, Wellesloot, Hollandse Ijssel, Hoornsloot and Markermeer, among many, many others.
What's storied about a Netherlands and Belgium river cruise is not the rivers. It's the cities along these waterways that hold all the acclaim. Historical cities like Amsterdam, Rotterdam and Arnhem, whose histories are as important to modern times as London or Paris.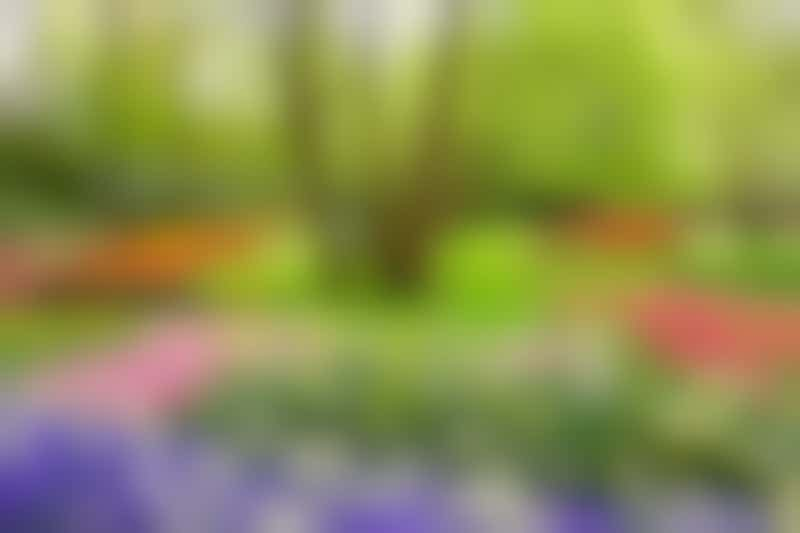 Keukenhof Gardens, Netherlands in spring (photo: JeniFoto/Shutterstock)
Best Time for Tulip River Cruises
Dutch Waterways itineraries are most typically found in the spring, from the end of March through early May, as that's when tulips are most typically in bloom. Though tulip season usually begins in late April or early May, the season can start earlier or later depending on what type of winter the area had. A warm winter that ends sooner, rather than later, will lead to early tulip blooms. Conversely, a cold winter that lingers can delay the start of tulip season. Aiming for the middle of spring gives you the best chance for optimizing your tulip viewing. Keep in mind, the earlier your sailing, the greater the chance you'll encounter colder, grayer sailing days.
Tulip River Cruise Lines
All of the major river cruise lines offer a series of Dutch Waterways cruises during tulip season, and they include select Dutch ports on longer pan-Europe river sailings. These include AmaWaterways, Avalon Waterways, Emerald Waterways, Grand Circle Cruise Line, Tauck, Uniworld, Viking Cruises and Vantage Deluxe World Travel.
Tulip River Cruise Itineraries
The majority of Dutch Waterways cruises start (and end) in Amsterdam, and though they can vary slightly by cruise line, they tend to include most of the same ports. The number of these cities and towns you visit is most typically determined by the length of your cruise.
Because the itineraries are so similar, customers choosing between the lines should look at how much they want to spend and what they want included in the cruise fare. Tauck and Uniworld, for instance, provide unlimited wine, beer and spirits included throughout the day, while all other cruise lines only provide free wine and beer at dinner (and sometimes lunch as well). And, while most include at least one walking tour in each port, a handful offers a selection of included tours to choose from. Others offer additional choices for a fee.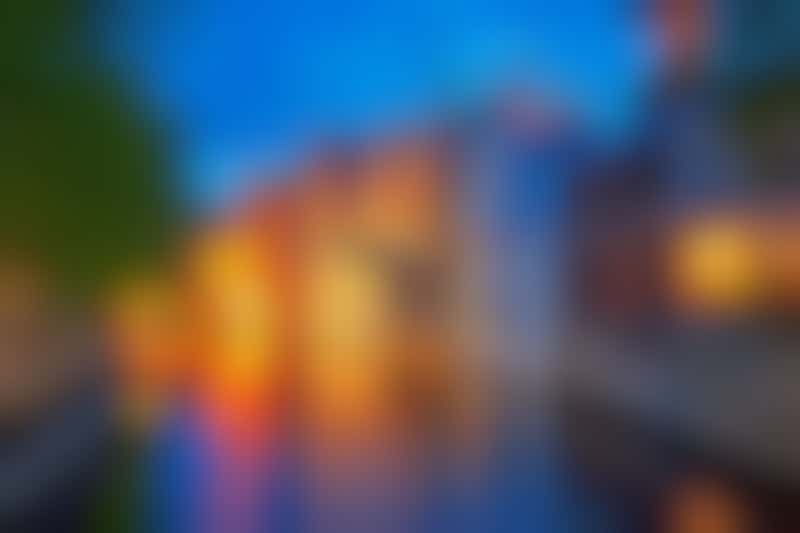 Historic buildings in Bruges, Belgium (photo: Botond Horvath/Shutterstock)
Tulip River Cruise Port Highlights
Antwerp: A contemporary city with medieval trappings, Antwerp is one of Belgium's most important trade centers. Many river cruise passengers choose to spend their time in the city shopping (most famous for chocolate and diamonds). But the Red Star Museum also is a main attraction, especially for those from the United States. The museum tells the sometimes harrowing tales of European immigration to the United States over the past 200 years.
Amsterdam: Though a bustling city with every modern amenity available, there's an old-world charm about the tree-lined canal streets of Amsterdam. The look of this city hasn't changed much since its 17th-century golden age, and some 7,000 historical buildings still remain. Considered one of Europe's major art capitals, Amsterdam boast three great Dutch museums; the city is also home to the last residence of Anne Frank, who hid from the Nazis in an attic for several years before being caught.
Arnhem: Arnhem is most famous for its role in World War II, particularly toward the end of the war when the Allies started to push the Germans back. The Battle of Arnhem, part of Operation Market Garden, was fought in September 1944; it did not go according to the Allies' plans. The 1977 movie "A Bridge Too Far" was based on the events that happened there. Most riverboat operators offer tours to the Arnhem battle grounds and Airborne Museum.
Brugge (Bruges): The most visited city in Belgium, there's always a lot going on in this charming city, from flower and produce markets and rides for children to bustling cafes and restaurants and old-fashioned people-watching. The historic city center is a UNESCO World Heritage Site.
Enkhuizen/Hoorn: Though two separate towns, Enkhuizen and Hoorn are usually viewed somewhat interchangeably as a river cruise port of call. If you dock at Enkhuizen, you will sometimes have the opportunity to bus to Hoorn and vice versa. Enkhuizen's main draw is the open-air Zuiderzee Museum, a Williamsburg-esque attraction with transplanted buildings from all over the Netherlands. Hoorn is a small town with a picturesque church and town square.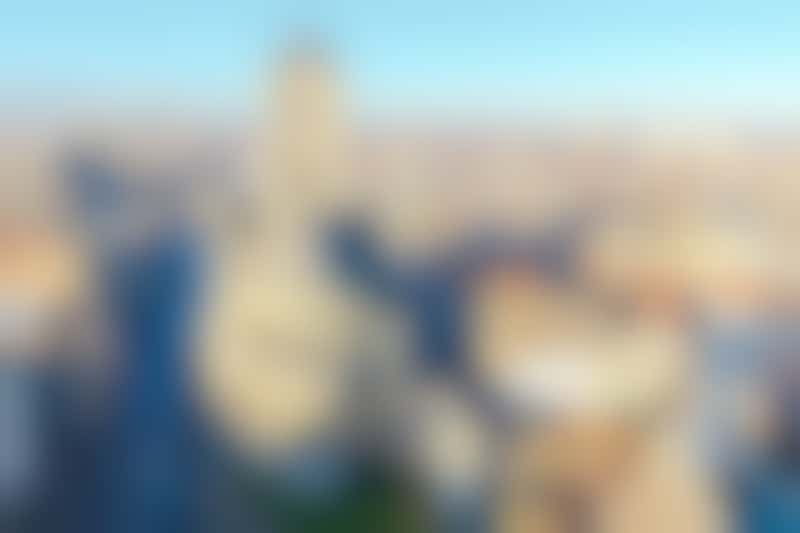 View of Ghent, Belgium and the St. Bavo Cathedral with Belfry (photo: kavalenkau/Shutterstock)
Ghent: Though some river cruise lines use Ghent as a jumping-off point for visits to Brugge, this medieval-era city has a lot to see, as well. Sites to visit include the three towers of Ghent (the belfry, St. Bavo's Cathedral and St. Nicholas' Church), as well as Gravensteen Castle and Stadhuis.
Keukenhoff/Utrecht: The small town of Utrecht is primarily the gateway for visits to Keukenhoff Gardens. In spring, Keukenhoff is awash in thousands of vibrantly colored tulips, daffodils, hyacinths and more.
Kinderdijk: The group of 19 windmills in Kinderdijk has been a UNESCO World Heritage Site since 1997. It's the largest concentration of old-style windmills in the Netherlands and one of the country's best known tourist sites.
Middleburg: The picturesque city of Middelburg is the capital of the Zeeland region of the Netherlands. It's a typical Dutch city crisscrossed by canals and lined with old warehouses converted into homes and apartment buildings. A short walking tour easily takes visitors past all the main sights, including Lange Jan (Tall John) tower, once a part of a large abbey.
Maastricht: Hilly Maastricht (a rarity for a Dutch city) is best known within Europe as the birthplace of the European Union; the Maastricht Treaty was debated and signed there in 1992, leading to the formation of the European Union and the euro. A lively university city, Maastricht is a good port in which to sample one of the Netherland's many brews at a canalside cafe.
Nijmegen: Nijmegen residents claim their city is the oldest in the Netherlands, having had Roman and Batavian settlements situated there as far back as the first century AD. Little remains of these earliest of days, though a handful of relics can be seen. Most of the city's medieval past is still quite visible; there are lots of beautiful buildings, churches and museums to visit, including the oldest structure in the city -- St. Nicolaaskapel Chapel, which dates back to 1030.
Rotterdam: Following a bombing in World War II that almost completely leveled the city, Rotterdam has risen from its own ashes to become the one of the largest seaports in the world and one of the most modern, architecturally, as well. A thoroughly contemporary city, most river cruise visitors to Rotterdam opt to visit the more charming city of Delft, home to the famous Delft porcelain factory.
Veere: The tiny town of Veere (less than 2,000 people call it home) has one pretty church and a single main road. Boats stop in Veere primarily to bus their passengers to the massive Neeltje Jans (Delta Works) Project. This series of dams, locks, dykes, levees and storm surge barriers is one of the world's greatest engineering marvels, having even been named one of the Seven Wonders of the Modern World by the American Society of Civil Engineers. Visitors view a short film about the construction of the project before visiting one of the dams.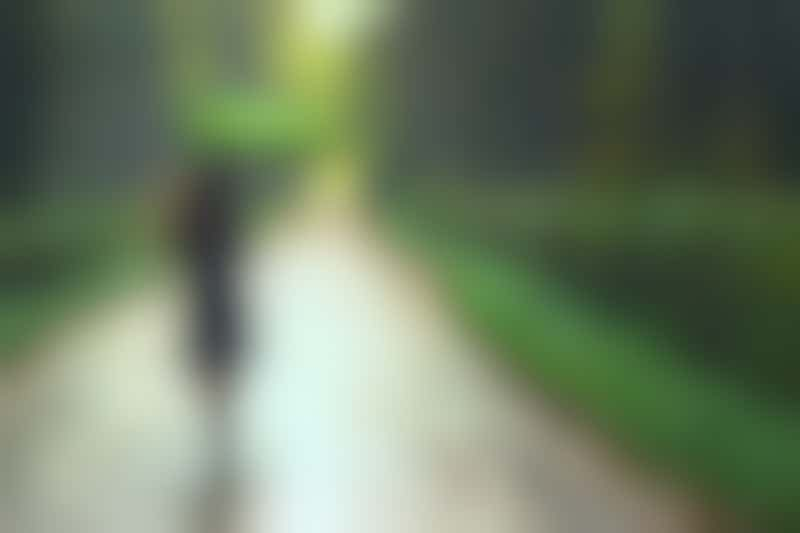 Be prepared for April showers (photo: Petr Malyshev/Shutterstock)
Tulip River Cruise Tips
April Showers: Bring an umbrella, as spring can be a bit rainy in the Netherlands. Though you'll rarely have a full day of rain, brief showers can pop up on an almost daily basis.
Cold Medicine: Spring is a tricky time of year. The frequent change in temperature coupled with getting caught in unexpected rain showers can lead to minor colds or allergies. Make sure you've got some cold medicine with you to help battle unwanted sniffles.
Chip and Pin: If you want to be able to charge purchases in ports on your credit card, be sure to request a card with a "chip and pin" ahead of time, as most European retailers cannot accept pinless cards.