Make the Most of Mealtimes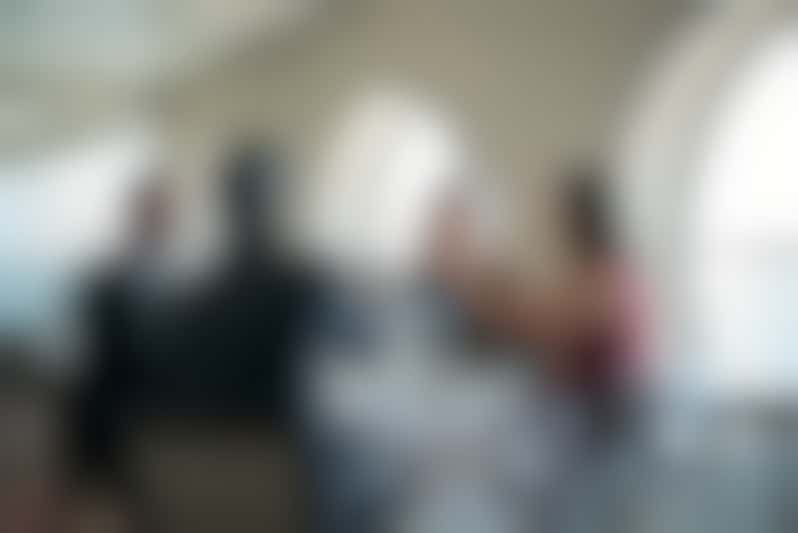 Perhaps the biggest fear for those travelling solo is dining alone. Personally, I don't much care for company over breakfast and I am happy to eat lunch on my own during a day at sea. But I overwhelmingly prefer to have dinner in company.
There's really no need to dine alone on any ship unless you want to. Most ships tend to have open seating for breakfast and lunch, so you just wander in and sit where you like. Nearly always there are tables for six or eight, so I tend to walk in five minutes after the restaurant has opened, look for a table with just a couple of guests and ask to join them.
There have been plenty of times when I have been chatting to other guests and have then been invited to dine with them.
Most medium-sized ships, on which you are seated by the wait staff, have good systems for catering for singles, though it can still be a bit of a lottery. I turn up a few minutes after the sitting has started to avoid the initial queue and tell the front-of-house staff that I am alone and wish to share a table. There may sometimes be a short wait, but I invariably end up on a larger table with other guests, often a mix of couples and singles. Don't forget that many couples like to meet new people over dinner.
When you book your cruise, there's a choice of your preferred table size for dinner. My advice would be to opt for the biggest possible table, usually eight, as you stand a better chance of finding new companions. Some cruise lines will seat single travellers together on bigger tables, or mix up singles with couples. These larger tables often turn out to be the noisiest and the most fun in the dining room, to the envy of other passengers. Remember, too, if you really don't like your tablemates, a discreet word with the maître d' should do the trick, and they'll try to seat you somewhere else.
Cruise Critic member Flamenco98 loved the companionship on her trip: "As a widow, I find Braemar to be an exceptionally friendly ship for single people. I have made friends with people so easily and have always asked for a table of six or eight in the dining room, which is a good social mix." She adds that she had tried other companies but "their ships are too big and single people cannot make friends so easily".
You may be concerned about the etiquette of a mixed table. For a start, it's perfectly OK to buy your own drinks. There's no obligation to offer to buy a round and it could end up terribly complicated. Buy wine by the glass – or get a bottle and ask your waiter to mark your cabin number on it and save what's left for the next day. You're not expected to knock it all back in one meal. Alternatively, upgrade to the all-inclusive drinks package, which takes away the need to sign for every drink you buy. On Fred. Olsen cruises of longer than five nights, it's available from £19 per night.