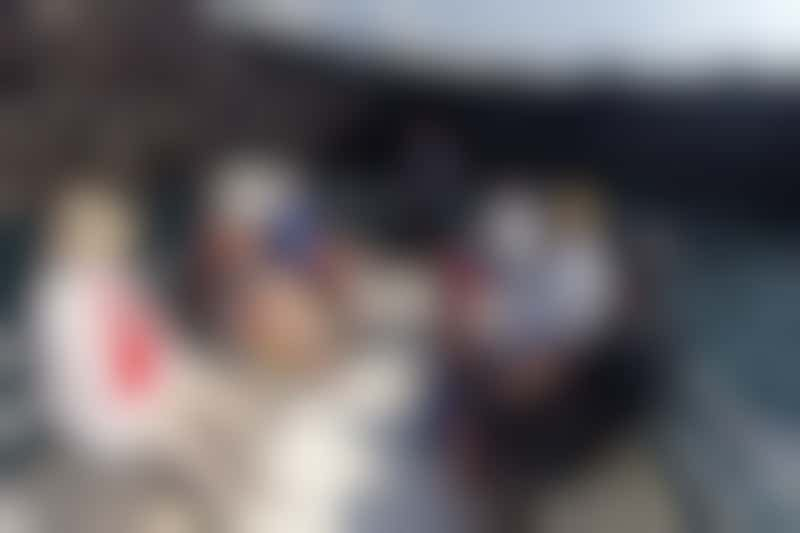 Cruising Hawaii/Courtesy Un-Cruise Adventures
We've listed our top money-saving tips, island by island, but first, here are some islandwide pointers for touring on the cheap:
All of the beaches in Hawaii are free and open to the public. You don't need an expensive oceanfront suite to sunbathe on the special sands fronting the luxury resorts; everyone is welcome. You can quite easily enjoy the calm waters of Kaanapali Beach on Maui or Hapuna Beach on The Big Island without flashing a hotel room key.
Which beach should you hit? We list our favorite sandy spots in Hawaii.
You can visit Hawaii's natural attractions for free or for inexpensive entrance fees. Hawaii's valleys, waterfalls and other scenic treasures are naturally beautiful, and often you can drive right up, park and view for free. If you're headed to an area protected as part of a national or state park or historic site, you might have to pay a very affordable entrance free. For example, Waimea Canyon State Park, "The Grand Canyon of the Pacific," on Kauai has no entrance fee, and Hawaii Volcanoes National Park on The Big Island costs just $10 per car to enter. Cruise travelers should also consider the $25 "TriPark Pass" for entry into three national parks: Hawaii Volcanoes and Pu'uhonua o Honaunau (both on The Big Island) and Haleakala on Maui.
Skip dinner in favor of lunch or happy hour. If you get hungry in Hawaii, remember: it will cost you. Our rule of thumb is that a main dish in Hawaii is almost twice as much as it is on the mainland. A fresh fish dish at a Hawaiian chain restaurant can be as much as $32 per person -- and that's just for one course. Never mind an appetizer and dessert. To bypass paying the big bucks for a meal, have a less expensive lunch instead of dinner, and visit restaurant happy hours between 3 p.m. and 5 p.m., when cocktails and entrees are usually reduced.
Look for coupons. For more deals in port, be on the lookout for slim tourist magazines, such as "This Week on The Big Island" or "Maui Gold." They list a wealth of bargains, discounts and two-for-one deals that you can take advantage of.
Don't fall prey to discount tour deals with a catch. When you walk by tour operator kiosks, including those on Front Street in Lahaina, don't fall for discounted island activities given in exchange for a timeshare sales pitch. There are many more fun things to do in Hawaii than sit in a conference room with salespeople. It's worth it to spend a bit more and devote your limited island time to activities you enjoy.
Shop wisely. You can save money by purchasing affordable souvenirs, which are always a great reminder of your trip. The local ABC stores throughout Hawaii have great products that will please your pocketbook. You'll find distinctive low-cost items, such as Bubble Shack soaps and candles, chocolate macadamia nut coffee, delicious Maui potato chips and Maui Babe browning lotion that Hollywood A-listers swear by.
Get the best deal on a car rental. If you choose to forego the cruise excursions and go it alone, you'll likely want to rent a car. The website offers discounted rates and pickup at the piers in Maui, Honolulu, Kauai, Kona and Hilo. You can often find rentals around $40 a day.
View Hawaii cruise itineraries.
Maui
Banyan Tree Park. EpicStockMedia/Shutterstock
Head to Kaanapali, where it's no cost to soak up the award-winning Kaanapali Beach sands fronting the Sheraton Maui Resort & Spa, or stroll the beautiful beachwalk. The beach there, at Black Rock, is also famous for its snorkeling; you're bound to see countless turtles. (Snorkel gear rentals at the hotel are $8 per hour or $20 for the day.) At sunset, sit at the Sheraton's poolside Cliff Dive Bar, have a cocktail, and watch the impressive, nightly, no-cost Hawaiian cliff-diving ceremony. (Tropical drinks are discounted to $8 between 3 p.m. and 5 p.m.)
Hungry for something special in Kaanapali? If you visit Leilani's On The Beach (www.leilanis.com) on Tuesdays Pride of America cruisers are out of luck), you can take advantage of Taco Tuesdays, when their award-winning tacos are discounted to just $4 each from 3 p.m. to 5 p.m. and drink specials are $5. The Mexican eats feature crave-worthy roasted tomatillo sauce. Every day, diners can also enjoy Aloha Hour from 3 p.m. to 5 p.m., with draft beers from the 29degree Blizzard Beer system, mai tais and margaritas for $5, and sliders for just $4 each. Downstairs on the beachwalk level, entrees also start at just $11.95 all day long -- in Hawaii, that price is a steal.
Since some Hawaii cruises overnight in Maui, it's a perfect opportunity to take advantage of what we believe is Maui's best value: the dinner and comedy magic show at Warren & Annabelle's (www.WarrenandAnnabelles.com) in Lahaina. It showcases the incredible Warren Gibson, who wows audiences with his unbelievable sleight-of-hand and clean comedy that's hilarious but never off-color. (Just try getting that at most nightclubs these days.) Book the Royal Flush package ($104.50 per person), offering the two-hour magic show plus two cocktails of your choice, a combination platter of four huge (and delicious) gourmet appetizers, an enormous homemade dessert and gratuity. Plus there is a 50 percent discount for admission on the Royal Flush package for anyone with an active military ID. Book before you leave home; the show sells out nightly. Think $100 per person sounds expensive? Go to a fine restaurant on Maui, and you could easily drop $100 per person and have to entertain yourself.
The Road to Hana is a popular tour, but if you've got a rental car, it's easy to do on your own. Just buy an audio guide and map ($15 to $20, depending on format, available online and on Maui) and drive yourself. (Bring friends to share the driving.) For comparison, a ship's tour will cost $140 per person, and you won't be able to customize stops to your own preferences.
Kauai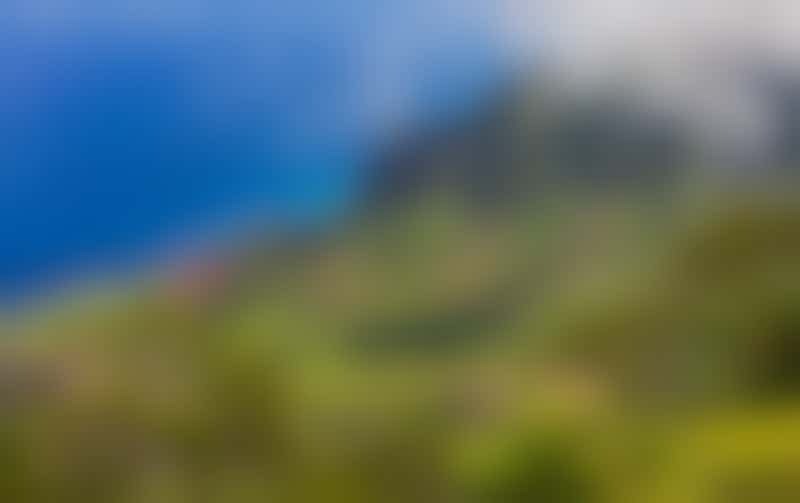 A view of the Kalalau Valley from the top of Waimea Canyon. Paul Langereis/Shutterstock
Rent a car, and head to Waimea Canyon, which is one of Hawaii's most spectacular natural wonders, measuring more than 3,600 feet deep and 14 miles long. Make sure to visit the scenic lookout for gorgeous panoramic views and picture-taking. The word "waimea" in Hawaiian means "red water" and refers to the crimson hue in the eroded soil that colors the Waimea River. At sunset, the light hits the red walls of the canyon, providing a spectacular scene. Waimea Canyon is located within Kokee State Park, which offers many free hiking trails. In fact, all of Kauai is a hiker's dream destination, offering everything from comfortable walks to challenging treks into hidden valleys, which won't cost you anything.
Soak up some free history at Hanalei, about an hour's drive. The town's famous pier was featured in the movie "South Pacific," and it's an ideal spot for watching the sunset. The area is also filled with interesting art galleries, historic places and taro (a tropical plant with an edible root) fields. Head to the beach there to enjoy the sun and the sand at no extra charge. If you're getting hungry, have a $10 plate lunch at the Hanalei Juice and Taro http://www.hanaleitaro.com/ food truck, located on the street in town. A typical Hawaiian plate lunch is two scoops of white rice, a scoop of macaroni salad and an entree. But you may also be seduced by the fresh taro (from the Haraguchi family farm across the street from the truck) that's made into fresh poi (a Hawaiian food made from cooked taro pounded into a paste). It's also used in hummus, burgers and smoothies.
When shopping for souvenirs, look for the purple sticker denoting genuine Kauai-made products. You'll find fantastic low-cost goodies and souvenirs, while you also support the local economy. For example, fans rave about Aunty Lilikoi products (www.auntylilikoi.com), where passion fruit is the main ingredient. They're available at Long's Drugs and Foodland. (Their wasabi lilikoi mustard, $7.50 for a 10-ounce jar, won the International Mustard Competition in Napa Valley, CA, in 2005.) Other official Kauai-made products to be on the lookout for include handmade Anahola granola ($1.90 chocolate-chip Macamania bars) and Hula Baby biscotti (four-ounce bag for $7.99). Don't forget to sniff your way through the oceans of inexpensive lotions, potions, soaps and candles from the Garden Isle Bath and Body store, including its body frosting cream in exotic scents ($12 for a two-ounce jar).
Opaekaa Falls, on the way between Hanalei or Kapaa and Nawiliwili, is a beautiful waterfall, easily accessible from Kuamoo Road. With digital photos like these, who needs to buy postcards?
Get tips for taking and sharing great cruise photos.
Honolulu, Oahu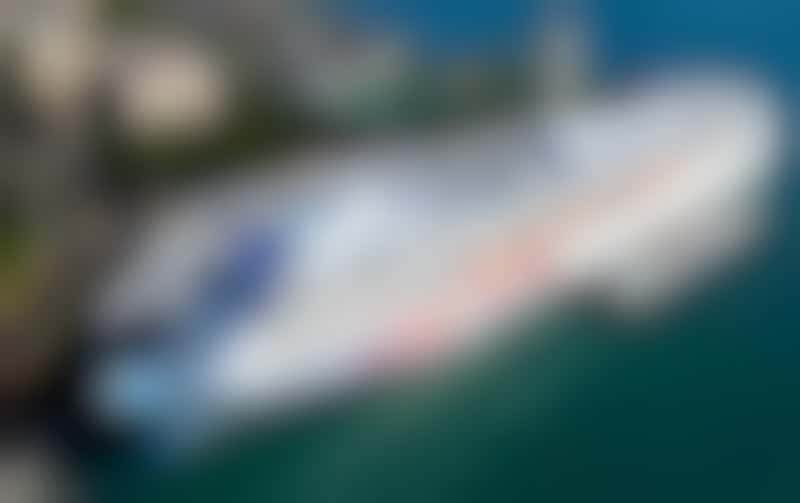 Pride of America in Oahu. Bruce C. Murray/Shutterstock
If you're headed to Waikiki, it's smart to simply take a cab from the pier at the Aloha Tower Marketplace. It will cost you about $27, and you won't have to worry about renting a car and then paying for expensive parking. In Waikiki, you can easily take a shuttle, walk to your destination or take a public bus. For example, you can take a public bus, Route #22, from Waikiki to Diamond Head, for just $2.50 per fare. Climbing Diamond Head costs pedestrians just $1. You can also take the public bus to other great locations, such as Hanauma Bay (great for snorkeling), downtown/Chinatown and the famous North Shore, where you can watch the surfers.
In Waikiki, there's no shortage of inexpensive things to do. One of our favorite is to take the free historical tour at the Moana Surfrider, one of the original hotels on Oahu, offering great info about the hotel and Waikiki. The Moana was built in 1901 and is dubbed "The First Lady of Waikiki." The hotel holds free one-hour historical tours Monday, Wednesday and Friday at 11 a.m., which include a video, memorabilia display and room tour, as well as a look at the history and development of Waikiki itself. During World War II, the hotel closed its doors to tourists in order to offer rest and relaxation to American servicemen. (You can almost hear the Glenn Miller music by the huge banyan tree.)
Set yourself up on the sands fronting the Outrigger Waikiki Hotel. The surfers there provide free entertainment, and it's also great fun to have a cocktail at Duke's famous Barefoot Bar. From there, you can take an outrigger canoe ride; you need at least three people, and it's $25 per person. You'll experience the island's Polynesian heritage and the ancient art of outrigger canoe racing during this quintessential Hawaiian activity. Plus, it's great fun to ride the big waves back to shore.
Take a free hula lesson at Waikiki's Royal Hawaiian Center from 11 a.m. to noon Tuesdays and Thursdays, on Level 2 in Building C.
During your time in Honolulu, definitely spend $18 to take the roundtrip Reliable shuttle to the USS Arizona Memorial, the number-one visitor destination in Hawaii. It's the resting place of the 1,102 crewmen who lost their lives on December 7, 1941, when the Japanese bombed Pearl Harbor. After viewing a short film, you'll travel to the actual memorial; what's amazing is that the USS Arizona is still visible in the water, and oil still leaks from it every day. Admission is free, but donations are accepted.
It wouldn't be Friday night without the fireworks display held at the Hilton Hawaiian Village at roughly 7:45 p.m. The best spot for viewing is on the sands fronting the hotel or on the grassy area near the hotel's lagoon. Look up and enjoy.
Talk Hawaii with other cruisers.
Hilo, the Big Island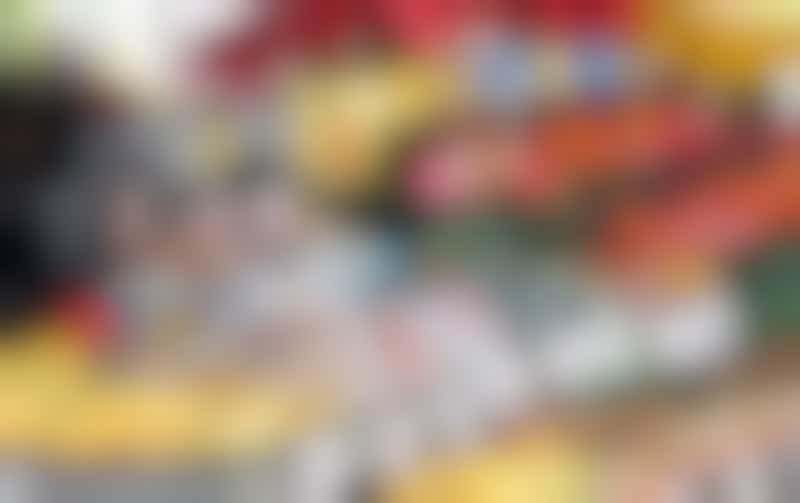 Hilo Farmer's Market. Bonita R. Cheshier /Shutterstock
In Hilo, right next to the bus stop, is the famous Hilo Farmer's Market (www.hilofarmersmarket.com); it's an absolute must. On Wednesdays and Saturdays from 6 a.m. to 4 p.m., more than 200 local farmers and crafters sell unusual wares that you won't see anywhere else. For example, you'll find Les' Menehune Kitchen's bestselling $7 Passion Fruit Butter and $6 spicy Passion Fruit Hawaiian pepper jam, all made with evaporated cane juice. Also available are Filthy Farmgirl's irreverent soaps ($6 a bar; the bestsellers are Creamy Coconut Cutie and Filthy Hula Girl in pikake-jasmine). You may also find other off-the-beaten-path goodies like fresh coconut juice, teriyaki hot dog musubi (a Hawaiian specialty of a rice block topped with meat and wrapped in dried seaweed) and sea-urchin necklaces. On other days of the week, the market runs from 7 a.m. to 4 p.m., and you'll discover about 30 farmers and vendors. It's a great option for local color, low prices and Hawaiian flavor. The Hilo Farmer's Market also runs a free shuttle bus from the cruise pier until 11 a.m. when ships are in port. Make sure to bring cash.
You can also take a quick walk to the Lyman Mission House and Museum, established in 1931 and listed on the National Register of Historic Places. The Mission House, established by the descendants of missionaries David and Sarah Lyman, offers guided tours, while the museum building features an impressive collection of art, artifacts and natural history exhibits that showcase life in the aloha state 150 years ago. Admission is $10 for adults.
If you've got a sweet tooth, take a $20, 10-minute taxi ride from the pier to the award-winning Big Island Candies; share with friends to save on the fare. The factory store offers a wealth of macadamia nut cookies and chocolates for sale, including their insanely delicious chocolate-dipped macadamia-nut shortbread (a box for as little as $6) and their scrumptious chocolate-coconut brownies that give Mounds candy bars a run for their money. The Hilo flagship store and factory operates 365 days a year, with factory operations viewable on weekdays. Every guest gets a free cookie and piece of chocolate, every day, along with a cup of 100 percent Kona coffee; if you're hungry for more sweets, there's a snack bar where you can indulge in Big Island Candies' homemade ice cream pies with fabulous crusts.
The Hilo Hattie store operates free shuttles, when ships are in port, from the dock to its store, located near the Prince Kuhio Plaza Mall. Hilo Hattie is famous for its wide array of aloha wear for men and women, as well as Hawaiian foods and souvenirs. It's fun for both browsing and buying.
Also worth a look is the Pacific Tsunami Museum, which will teach you everything you've ever wanted to know about tidal waves and their threat. Admission is $8 per person.
Learn how hurricanes affect Hawaii.
Kona, The Big Island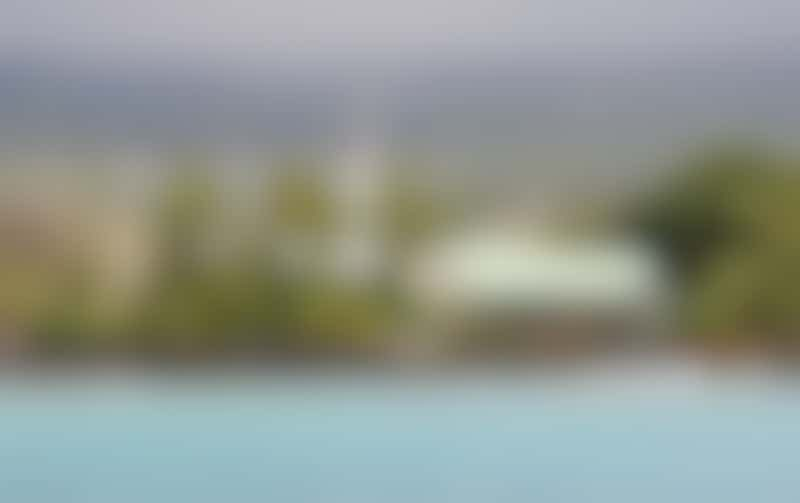 Mokuaikaua Church. Alberto Loyo/Shutterstock
There are also two "must-sees" in Kona that are ideal for aficionados of Hawaiian history, and you can walk right to them. Hulihee Palace is a quick one-minute walk from the pier. It was built in 1838 and contains Victorian artifacts and koa-wood furniture from the time of King David Kalakaua, who used the property as his summer home. Then there's Mokuaikaua Church, a four-minute walk from the pier. It was established in 1820 and is the first Christian church in the state of Hawaii.
About an eight-minute walk from the pier, the Kona Farmers' Market is held Wednesdays through Sundays from 7 a.m. to 4 p.m. There, you can find authentic and handmade arts and crafts, as well as local produce, flowers, Kona coffee and much more.
Afterwards, visit Huggo's, the restaurant known for its outdoor ambience and fine dining. Get there for Happy Hour between 4 p.m. and 6 p.m., when cocktails and pupus (appetizers -- including the famous guava-braised barbecue ribs) are half price. Or visit its adjacent sister restaurant -- the casual, less expensive On The Rocks (www.huggosontherocks.com). It also has a great vibe, but it's located right on the water, where you can sit at your table and stick your toes in the sand. At On The Rocks, Happy Hour runs from 3 p.m. to 6 p.m., and a selection of cocktails and pupus, such as ahi poke (raw salad featuring marinated raw fish), are offered at half price.
Get schooled in the basics of cruising to Hawaii.