I know that my ship will have places to sleep, places to eat and a swimming pool. What other fun places can I check out?
Cruise ships are designed to keep passengers entertained, so fun abounds. Virtually every cruise ship, large or small, will have bars as well as a theater or lounge with live music, dancing, and magic or comedy shows. Most offer spas and exercise rooms, even some small ships.
Bigger and newer ships generally offer much more onboard in terms of venues than their smaller counterparts. Those big ships have jogging tracks, casinos, basketball courts, libraries, kids and family spaces for play and learning, card rooms, meeting rooms for accommodating large group functions, photo and art galleries, and shops selling everything from tchotchkes to high-end goods.
Some ships offer video arcades, waterslides, mini-golf, putting greens or driving ranges, multiple pool areas, water slides, as well as poolside movie screens.
The popular mainstream cruise lines go over the top with onboard activities on some ships. For example, Royal Caribbean offers a surfing simulator at sea (called the FlowRider), and some of the line's ships also feature bungee trampolines, ice skating rinks, rock climbing walls, bumper cars, ziplines and simulated sky diving.
Carnival Cruise Line and Norwegian Cruise Line have ships with expansive ropes courses, go-karts, trampoline parks and laser tag, while multiple lines, including Regent Seven Seas Cruises and Oceania, feature spaces designed for hands-on cooking classes and demos on some of their ships.
How do I get around a cruise ship?
Some cruise ships are simply huge; think of them as floating, multistory resorts. On ships, "floors" are called "decks," and getting from a low one to a high one might require use of an elevator. Most large cruise ships will have several elevator banks located strategically at the front (forward), middle (midship) and back (aft) of the ship. Midship elevators might incorporate more decorative touches, like glass walls that give a glimpse of the busy lobby area below as you rise and descend.
Usually, where there are elevators, you'll find staircases, too. Most are simply functional, but -- as with elevators -- the midship set in the central lobby, or atrium, tends to be a scenic, curving staircase, perfect for formal photos as well as useful for heading to the next deck. Certain behind-closed-doors elevators and staircases are reserved for the ship's crew; in emergencies, passengers would have access to these stairways as well.
Very small ships (like river cruise ships) with only a handful of decks may not have elevators at all or may only have one between the main deck and cabin decks. If you have mobility issues, be sure to carefully evaluate deck plans, particularly on smaller ships.
Learn more about getting around a cruise ship.
Hotels have front desk clerks and concierges. Do ships have the same thing?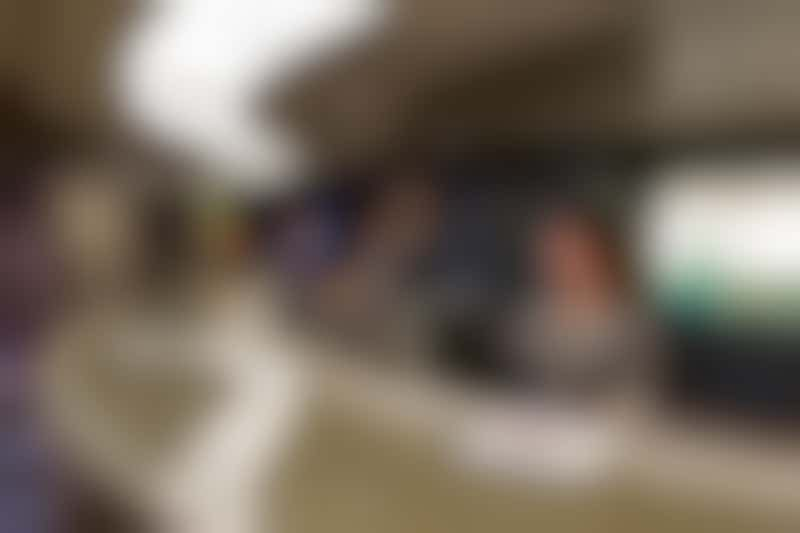 Guest Services on Zuiderdam
Yes and no. Cruise lines have "guest services" desks, which provide a service similar to what you'll get from a front desk clerk at a hotel. For the most part, there's no true concierge available to all passengers (exceptions are some high-end cruise lines and river ships). Otherwise, many suite passengers have access to private concierges, who can assist with dinner and spa reservations and the like, while some luxury cruise staterooms have butlers that perform those functions.
Shore excursions desks are often located near the guest services desks. Here, passengers can choose from ship-sponsored activities available onshore at the various ports. Some lines, such as Celebrity Cruises, offer shore excursion concierges, who help passengers book special excursions if the standard options don't appeal.
Are there ATMs on my cruise ship?
Yes, most big cruise ships have ATMs onboard -- generally located somewhere near the atrium/lobby areas or casinos. Keep in mind that cruising is a virtually cashless experience; you'll charge most everything to your onboard account by swiping your cabin keycard. Cash can be used onshore, in the casino and to tip crewmembers.
Many ships also allow you to exchange cash into foreign currencies onboard, through guest services; often, you can find places to exchange money near ports as well. If you're cruising the Caribbean, chances are you'll be able to spend your U.S. dollars in port. For other countries, your best bet is exchanging cash at a bank before you even board the ship.
Can I access the Internet onboard?
It seems a funny question to ask in this age of constant connectivity, but it's legitimately still an issue onboard cruise ships, where Internet may be slower than you'll find on land. On most cruise ships, you'll have to pay for Internet access, and it isn't cheap.
Most ships have public Internet cafes, where you can pop in, pay for a plan and use the ship's computers to surf and even print out documents. (The latter may incur an additional cost.) Despite the name, it's not a true cafe where you can buy scones or coffee; it's really just a computer room.
Of course, if you brought your own devices, you can use them via the ship's Wi-Fi. You can pay for your package at the Internet cafe or directly on your device; charges go to your onboard bill.
For more on surfing the Web at sea, read about what to expect with onboard Internet.
Is there a doctor onboard?
Most cruise ships have medical centers with doctors and nurses onboard. You can visit the medical center if you get sick or injured during your cruise vacation, or to obtain things like bandages and seasickness medication.
Be prepared to pay for items and services at the medical center; private insurance is not accepted. If you just need over-the-counter meds, cruise ship shops sell items such as aspirin and antacid. Learn more in our story on getting sick on a cruise.
Can I go shopping onboard?
Even the smallest ships usually have some kind of store where you can shop for ship/cruise line logo items as well as necessities like toothbrushes and sunscreen. But shopping is big business, and bigger ships will have multiple stores where you can purchase items such as clothing, jewelry, duty-free liquor and cigarettes, as well as high-end handbags, makeup and perfume. Some ships also have specialty shops, such as chocolate or candy stores. Learn more about shopping on your cruise.
Are there vending and ice machines onboard?
For the most part, no, though some river cruise ships (Viking and AmaWaterways, for example) do have ice machines. Don't worry, though: Your room steward -- a person assigned to clean your room and care for you during your trip -- will fill your ice bucket. Just ask.
You also won't find snack vending machines onboard your ship, but you can hit up some of the shops for a junk food fix. Or bring along your favorite salty or sweet snacks from home to keep in your cabin. Many ships have self-service drink stations (for coffee, tea and hot chocolate) and soft-serve ice cream dispensers in the buffet or on the pool deck that are open long after food service hours have ended.
Can I do laundry on the ship?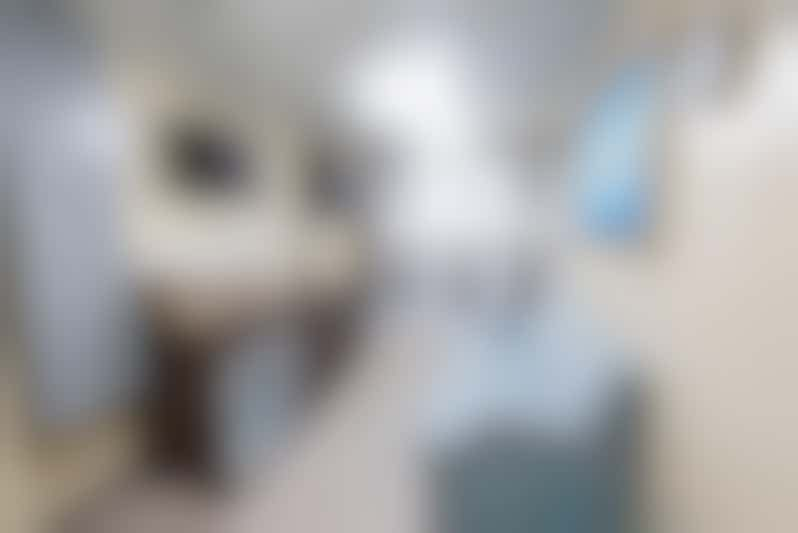 Guest Laundry on Marina
You can always send out your dirty duds for laundry and pressing, but you have to pay for the privilege. Some ships (but not all) feature onboard launderettes, where you can buy detergent and fabric softener, do your laundry and even iron your clothes. (Clothes irons are otherwise prohibited on cruise ships.)
On some ships, you'll need coins; others will allow you to pay using your room keycard, which you'll use to pay for virtually everything you purchase onboard. Self-service laundry is complimentary on a handful of upscale lines, including Viking Ocean, Seabourn and Cunard.
Find out what your cruise line offers in the way of laundry services.
Can I get married on a ship?
It depends on the ship; some large ships have wedding chapels where marriage ceremonies are performed. Usually, the spaces are small but private, and decor is decidedly non-denominational. Decorations (flowers, for example) can be added, usually for a fee. Otherwise, onboard weddings are often held in a bar or lounge. Find out which lines are best for weddings.
If your cruise ship offers worship services, they'll likely take place in the chapel or in an unused conference room. Services are extremely casual on cruise ships; most are loosely organized and often passenger-led, though clergy is often invited onboard for holidays like Christmas.
Are there public bathrooms on the ship or do I have to go back to my cabin?
Cruise ships do offer public bathrooms; generally, they're located near big public spaces, such as the theater, main dining room and pool. Most will be able to accommodate passengers in wheelchairs; if not, chances are you'll find specific bathrooms for those with mobility issues nearby.
Not all public bathrooms have changing tables for babies and toddlers. Ask guest services where you can find those family-friendly restrooms.
Get all the details on cruise ship bathrooms.
How can I find all the cool stuff on my ship?
A number of newer cruise ships have touchscreen kiosks or panels that allow you to find out where you are and the best route for getting to where you want to go. Typically, these are located near elevators and stairwells.
Many cruise lines have created proprietary apps you can use (without taking up precious Wi-Fi minutes) to help you navigate the ship; most of the apps have full deck plans showing locations of various venues.
Of course, you can always go the old-fashioned route: Swing by the guest services desk and pick up a paper version of the deck plans; most are pocket-sized. In addition, static signs by the elevators and stairs will show a layout of the deck you're on, or list which main attractions are on which decks.
---
The What to Expect on a Cruise series, written by Cruise Critic's editorial staff, is a resource guide, where we answer the most common questions about cruise ship life -- including cruise food, cabins, drinks and onboard fun -- as well as money matters before and during your cruise and visiting ports of call on your cruise.