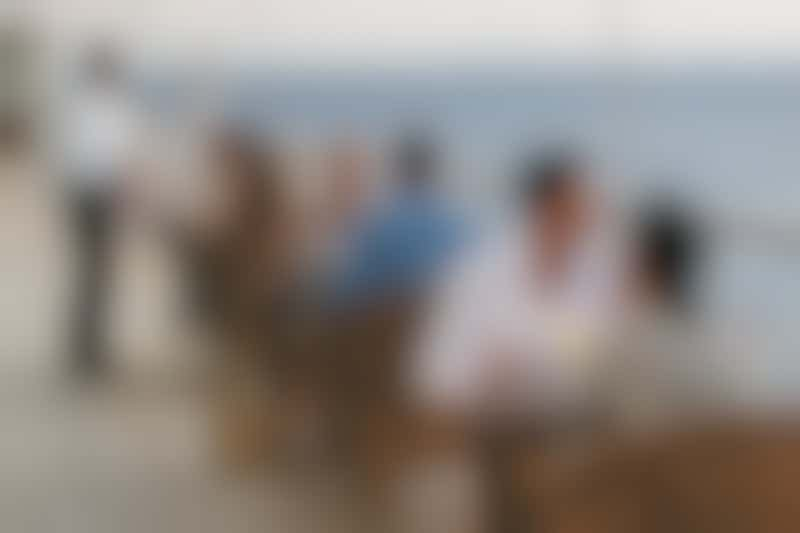 Dining on a Windstar Cruise (Photo: Windstar Cruises)
Many travelers don't realize you can have small ships, personal service and gourmet dining without rigid dress codes, dinner times and activity schedules. If you're looking for a luxury cruise with a loosey-goosey daytime plan and no tuxes allowed, you don't have to charter a yacht to get what you want.
These cruises aren't completely "anything goes," of course. You can't wear jeans, shorts or athletic shoes to dinner (which you might do, if you ever had your own private yacht); chic resort casual attire is requested. You will need to adhere to the ship's schedule for embarkation and debarkation times, so as not to miss the ship and get stranded in port, but you can wander up to dinner anytime during open hours rather than showing up at 6:30 p.m. sharp and you never have to make a reservation. While perhaps there will be a few scheduled activities (trivia in the evening or a cooking demo), you won't receive a multi-page newsletter with small print detailing the constant goings-on from dawn 'til late. You're free to plan your own day, and whiling away the hours in the sun is perfectly acceptable.
You can expect an emphasis on exploring ashore and enjoying water sports, and a flexibility with scheduling where possible (such as staying in port later so passengers can catch a big sporting event on TV in a local bar). Socializing is also a prime activity, and your shipmates are likely to be active and independent.
If all that sounds like your perfect luxury cruise, these four lines are our favorites for casual cruising to smaller destinations the big ships can't reach.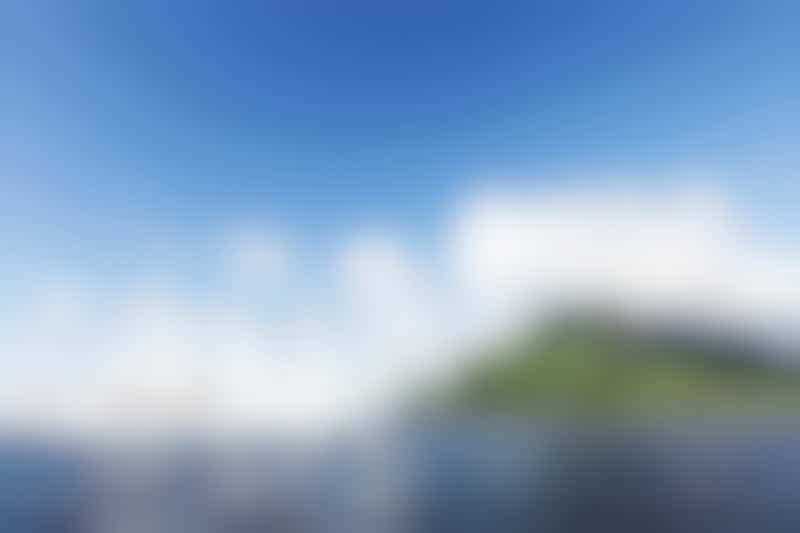 Wind Spirit Cruising the South Pacific (Photo: Cruise Critic)
1. Windstar
The Hook: Destination-focused, small-ship cruising.
Things We Love: With six ships -- three motor-sail-yachts and three all-suite cruise ships -- Windstar can offer a large range of onboard experiences and itinerary choices, all with its casually elegant flair. Passenger counts range from 148 to 310, but all six ships feature aft water sports marinas, so cruisers can enjoy swimming, kayaking and paddleboarding straight from the ship. If you love the romance of sailing, choose Wind Surf, Wind Star or Wind Spirit; if you want spacious accommodations, marble bathrooms and multiple lounges, choose Star Breeze, Star Legend or Star Pride.
Cruisers consistently give top marks to Windstar's dining team. Special culinary events include deck and beach BBQs, and chefs focus on locally sourced ingredients where available.
Destinations are also a large focus of the line. Windstar cruises the globe, from the Caribbean to the Baltic, and Asia to Alaska, from French Polynesia to the French Riviera. The line offers a complimentary shoreside event on nearly every cruise, ranging from beach parties to performances in historic venues.
Pricing and Inclusions: Windstar's fares are less expensive but also less inclusive than some of the other casual luxury lines. Your base price will cover all meals (including in specialty restaurants) and water sports, but tips, alcohol, shore excursions, bike rentals and Wi-Fi will cost extra.
At press time, entry-level fares for weeklong Caribbean cruises ranged from $979 (last-minute sale fares) to $2,300 per person.
Who Should Go: Independent and active travelers looking for an upscale cruise without a hefty price tag.
---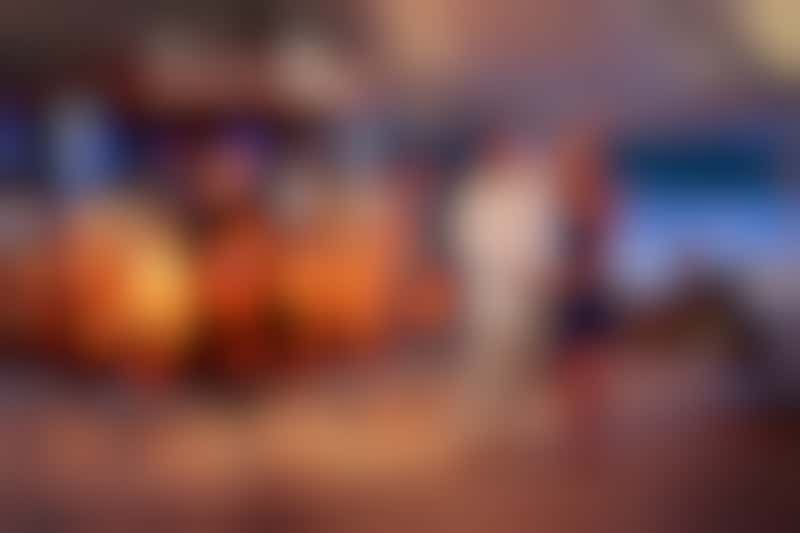 Top of the Yacht Bar (Photo: SeaDream Yacht Club)
2. SeaDream Yacht Club
The Hook: It's yachting, not cruising.
Things We Love: SeaDream's twin ships carry 112 passengers to the smaller ports of the Mediterranean and Caribbean. The ships are built for outdoor life, with the best lounge areas, bars and restaurants onboard all open to the sea breezes. You can even sign up to sleep under the stars in top-deck Balinese daybeds. Like Windstar, it also offers a water sports marina with opportunities for complimentary motorized and nonmotorized sports.
One of the highlights of SeaDream is its amazing crew, who will go overboard (hopefully, not literally) to make your vacation great. Bar staff will procure your favorite beer in port, chefs will cook your off-menu dinner choice with 24 hours' notice and the captain will alter the tender schedule to suit cruisers, when possible. Crew members know your name as soon as you're onboard, and will even lead hikes and bike rides onshore for free.
The food onboard is also incredible -- and the dessert extravaganza and beach barbecue, with signature Champagne and caviar splash (the luxuries are served on a surfboard in the sea or on the beach), are events to remember. A raw, vegan menu is available every night, and organic ingredients appear on the daily breakfast and lunch buffets.
Pricing and Inclusions: SeaDream cruises don't come cheap, but they include all beverages, tips, water sports equipment and bikes, and all meals. You'll have to pay extra for Wi-Fi, shore excursions and spa treatments. Mediterranean itineraries are generally more expensive than Caribbean ones.
When we checked, entry-level fares for weeklong Caribbean cruises ranged from $2,800 to $4,000 per person.
Who Should Go: Social folks looking for unparalleled service and uncrowded destinations.
---
Climbing Star Flyer's mast (Photo: Jeannine Williamson)
3. Star Clippers
The Hook: Authentic sailing ships exploring the world.
Things We Love: If you're looking for a schooner not a cruise ship, Star Clippers' three fully rigged, multiple-masted tall sailing ships are for you. Daily activities tend to include climbing the mast, knot-tying classes and lying in the netting off the ship's bow. Evening entertainment is campy, with Pirate Night, crew fashion shows and trivia competitions; dancing on deck draws a crowd. Staterooms are comfortable and have a nautical theme, and feel a bit more like a berth than a cabin.
The attraction is cruising, sails unfurled, through beautiful and exotic locations such as the Caribbean, Mediterranean, Panama Canal, Cuba, Far East and Indonesia. (Ships rely solely on sail power roughly 25 percent of the time.) Like the other casual lines, Star Clippers focuses on off the beaten path destinations without the mega-ship crowds. Water sports are also a focus, and while most of the ships are too small for a platform, ships carry equipment for passengers to snorkel, windsurf, kayak and sail without booking an excursion. Beach parties and free beach shuttles are available where itineraries permit.
Pricing and Inclusions: Brochure fares are quite high, but with promotions, you'll generally pay around $200 to $300 per night for a Star Clippers cruise. Cruise fares include water sports, but not tips, drinks or shore tours.
When we checked, entry-level fares for weeklong Caribbean cruises ranged from $2,100 to $2,200 per person.
Who Should Go: Boat lovers who want a real sailing experience more than fancy amenities and creature comforts.
---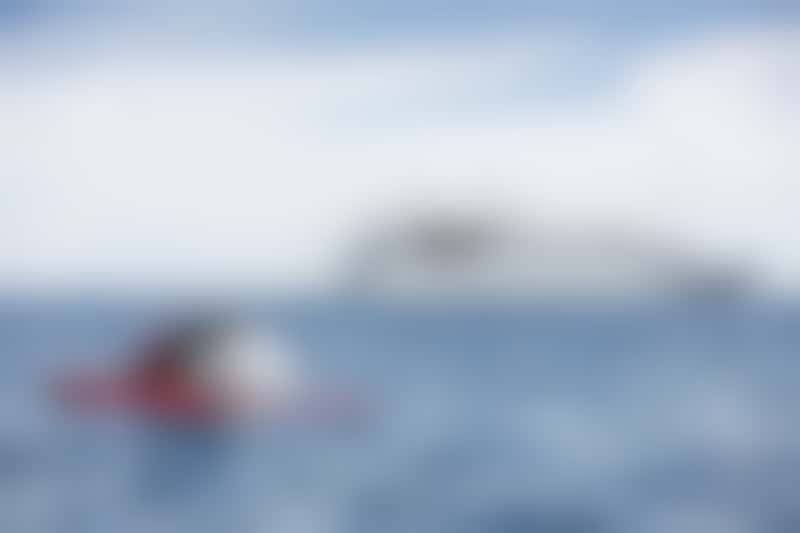 Crystal Esprit submersible (Photo: Crystal Cruises)
4. Crystal Esprit
The Hook: All-inclusive and super exclusive.
Things We Love: Just 62 passengers can sail on Crystal Cruises' intimate yacht, truly making you feel privileged to be onboard. You'll spend your time on the ship lounging about on Balinese beds and basket chairs by the plunge pool, or just chilling in the Cove, the ship's indoor living room, with pianist entertainment in the evening. Cabins are tricked out with king-sized beds, mini-fridges stocked with wine and soda, Krups coffee makers, a flat-screen TV loaded with movies, Soundbar sound system and iPads you can use to customize your cruise experience.
But the focus of a Crystal Esprit cruise is really the port, and passengers tend to be active. Itineraries are destination-intensive with no sea days and long hours in port. Recreation is emphasized, either with the ship's complimentary collection of water toys (snorkel gear, kayaks, Jet Skis) or active tours like hiking and cycling. The ship even carries a three-person submersible for under-the-sea exploration.
You will have to change out of your sweaty daywear for dinner, unless you're dropping by the 24/7 Pantry for cold sandwiches or ordering restaurant meals via room service. It's worth putting on a sundress or some slacks for a meal at the Yacht Club Restaurant, which serves high-quality cuisine (think wagyu beef crudo and braised drunken duck) with tons of choice.
Pricing and Inclusions: Crystal Esprit's fares are more inclusive than Crystal Cruises' larger ships, with all tips, meals, drinks and at least one tour in every port included in the price. Not surprisingly, fares are high. When we checked, entry-level fares for weeklong Caribbean cruises ranged from $4,750 to $6,150 per person.
Who Should Go: Luxury travelers who want high-tech and high-end amenities packed into a yacht-sized ship.
Explore Crystal Esprit Cruises