Australians and New Zealanders are an adventurous lot. Why? Maybe it's due to the rugged nature of the landscapes in which we live. Or maybe it's because we inhabit lands so far from the rest of the world. (When you've endured more than 20 hours jammed into a jet to arrive in the Northern Hemisphere, you're determined to make the most of your holiday.)
Even as the number of cruise lines operating down under has expanded, Aussies and Kiwis have embraced cruising on ships around the globe. A record number of 833,348 Australians and 59,316 New Zealanders took cruises in 2013, according to the Cruise Line Industry Association Australasia. The 2014 statistics will be released on 26 May 2015, with great hopes for an announcement that we have hit one million Aussie cruisers.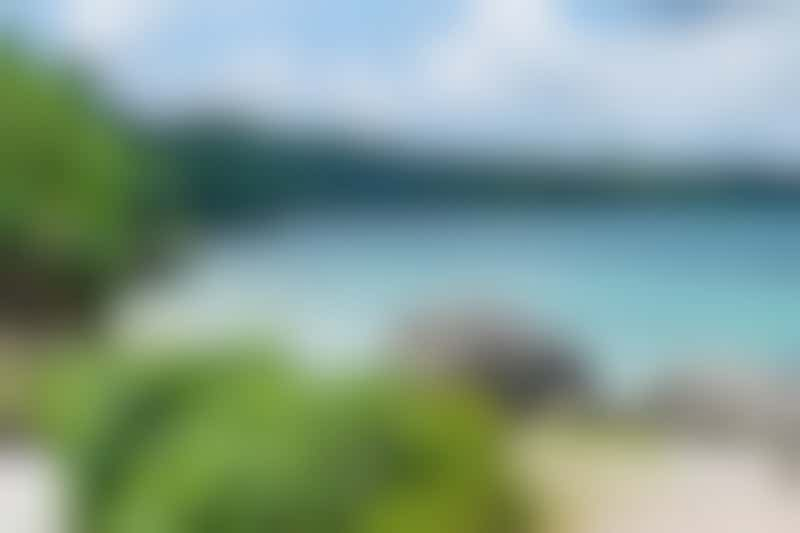 Noumea in New Caledonia Archipelago - photo courtesy of Tony Moran/Shutterstock
South Pacific
Cruising is the most convenient way for Aussies and Kiwis to explore the lands of their Pacific neighbours, with ships regularly visiting New Caledonia, Fiji and Vanuatu. And after the damage caused by Cyclone Pam earlier this year, cruise ships have now returned to regular visits to Port Vila and Mystery Island.
Of the total number of Australians who took cruises in 2013, 40 per cent cruised to the South Pacific, while it was the cruise destination of choice for 31 per cent of New Zealanders. That's 330,670 Aussies and 18,257 Kiwis who visited the region. (The South Pacific is often where Aussies and Kiwis test their sea legs.) Cruise lines have ensured that every type of traveller can find suitable shore activities, from water sports on pristine beaches to historical tours of sugar plantations and hikes through tropical rain forests.
Cruise lines generally offer seven-night itineraries to Vanuatu and New Caledonia but add extra days so you can reach Fiji and Tonga. There's plenty of choice; voyages from seven to 16 nights are available.
Suits: These cruises are great for everyone: families, singles, multigenerational groups, first-time cruisers, those looking for adventure, those wanting to relax, and young couples seeking the perfect setting to propose.
Highlights: One of the most popular itineraries is a seven-night cruise that takes in Vanuatu and includes stops at the port of Vila and the islands of Wala, Mystery Island and Espirito Santo with its bustling town. Nearby Champagne Bay, with its snow-white sand, is one of the must-see destinations. Add a few more days to your vacation for Fiji, which offers the shopping of Port Denarau, the capital of Suva and the unspoilt timelessness of Dravuni Island.
Meanwhile, the influence of the French makes New Caledonia unique, especially Noumea where you can find splendid food, along with waterfalls, rainforests and peaceful bays. Isle of Pines, Mare and Lifou are among the jewels of New Caledonia, while the Kingdom of Tonga offers a rich history and unspoilt paradise. It's also famous for whale-watching opportunities.
More ships are also venturing to Tahiti, where year-round weekly cruises present a luxurious option. Repositioning cruises take in Tahiti on the way between Sydney and Hawaii.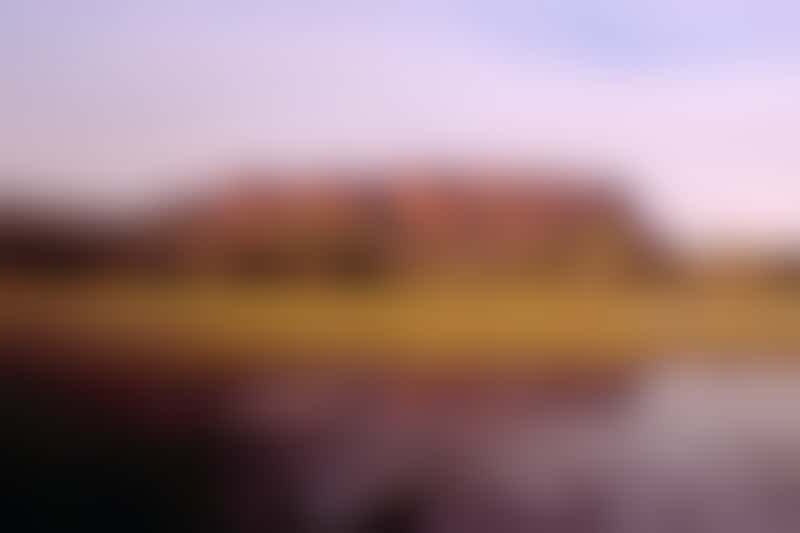 Nourlangie Rock, Kakadu National Park Austalia - photo courtesy of Janelle Lugge/Shutterstock
Australia
In recent years, there's been an increase in the variety of itineraries available around the world's largest island. Australia is so vast that cruise ships offer a relaxing way to take in sights that would otherwise involve hours of hard driving across desert terrain or require costly flights and hire cars.
For example, Tasmania offers wilderness and great wine and food. South Australia has a reputation for terrific wines and beautiful bays, and yet it's a state most people only fly over. Queensland's glorious coastline is peppered with islands, and it's the home of the Great Barrier Reef. If you want to see the entire Australian coastline, set aside 28 days for a roundtrip journey, departing Sydney.
Cruise lines have also increased the number of coastal and short-break options in recent years, making Australia the destination of choice for almost 150,000 Aussie passengers, representing 18 per cent of the total market. Meanwhile, New Zealanders are seizing the opportunity to take a look at the Aussie coastline, with some 7,855 passengers cruising it.
Suits: These itineraries are ideal for first-time cruisers, retired couples and people who want to see Australia but can't stand road trips.
Highlights: The 'Top End' is the Australian term for the country's isolated north. It's a place that is best visited by ship because of the distances involved. Liners leave from Perth to head to the historic pearling town of Broome, where you can ride a camel on Cable Beach and then cruise the spectacularly red and rugged coast of the Kimberley. Ships also stop at the remote mining town of Port Hedland.
Or you can depart from Sydney or Brisbane and go north via the islands of the Great Barrier Reef to call at Cairns with a chance to see the Daintree, where the rainforest meets the sea. From there, it's on to Darwin, the northernmost capital city, which allows access to the iconic Kakadu National Park and a glimpse into the traditional ways of the indigenous community. If you have time to take a 17-night voyage, you can cruise around the Top End from Perth to Sydney.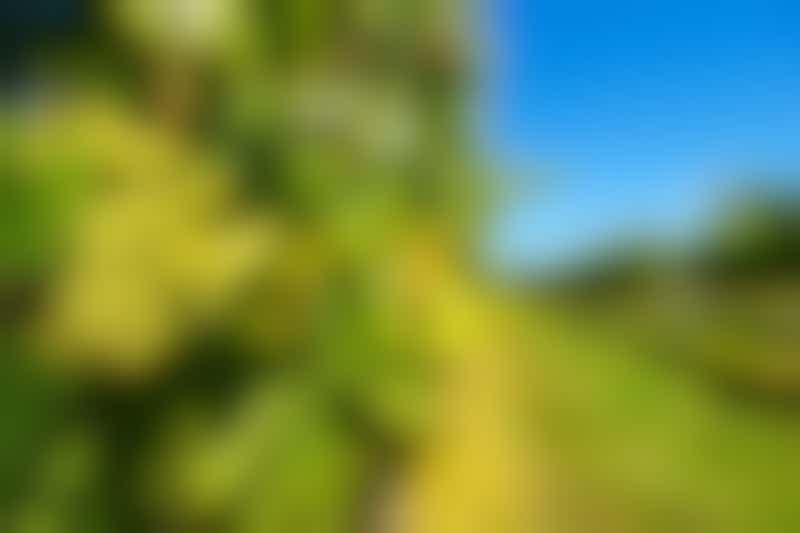 New Zealand Vineyard - photo courtesy of Nicram Sabod/Shutterstock
New Zealand
Locals call the Tasman Sea, which separates Australia and New Zealand, 'the ditch', and it's almost a rite of passage to have dropped into each other's country for at least one visit. Last year, almost 100,000 Australians cruised around New Zealand, while 5,180 Kiwis explored their own shores.
A cruise departing from the east coast of Australia allows some relaxing sea days before enjoying the bounty of the 'Land of the Long White Cloud'. Vineyards and cheese tastings feature prominently on most itineraries because New Zealand excels at both. But one of the most compelling reasons to cruise New Zealand is the misty, magical Fiordland National Park. Cruise lines usually allow a day to meander through these sounds, and some will allow time for shore tours that include hikes and other sightseeing activities.
Suits: Couples older than 50, singles and groups of friends who enjoy food, wine and soft adventure will find these cruises appealing.
Highlights: Your average nine-night Sydney-to-Auckland cruise will include a leisurely glide through the breathtaking Milford, Doubtful and Dusky sounds in the South Island's Fiordland National Park. The Scottish influenced university town of Dunedin is accessed via Port Chalmers, while the quaint village of Akaroa is a short drive from the earthquake-affected city of Christchurch.
Other stops include Picton in the famous wine region of Marlborough; the seaside town of Tauranga, which is dominated by Mount Maunganui and offers dolphin tours, as well as access to the geothermal pools at Rotorua, the cradle of Maori culture. The waterfront New Zealand capital of Wellington is worth a visit, along with the Art Deco city of Napier, while the beautiful cosmopolitan harbour city of Auckland is the embarkation or departure port for many cruises.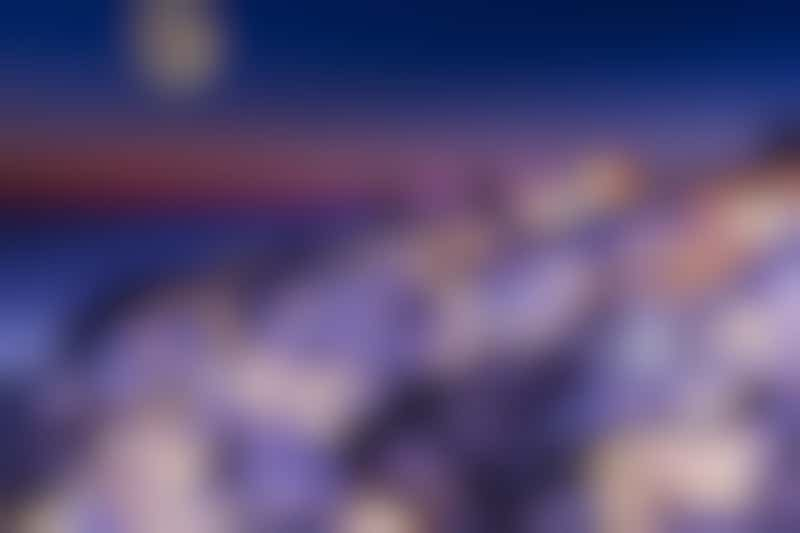 Santorini Island in Greece - photo courtesy of Anastasios71/Shutterstock
The Mediterranean
A large proportion of Australians and New Zealanders can trace their family trees back to Europe, and even if they can't, the history and cultures of Italy, Greece and Cyprus, Spain, France and Turkey act as a magnet. The number of Aussies and Kiwis cruising in the region has tripled in the past five years, with most taking seven- or 12-night cruises.
Suits: Culturally engaged couples seeking food, art and history will be drawn to these sailings, as will sophisticated honeymooners looking for romance.
Highlights: There are too many to name, and you can find cruises to them all. Itineraries that vary between seven and 12 nights are popular. Must-sees include the unique port of Venice; the treasure-trove that is the Vatican city of Rome; Athens and its famous Parthenon; the Greek Islands of Santorini, Mykonos and Corfu; beautiful Barcelona in Spain; Marseille in France; the French Riviera, including Nice and Monaco; and Istanbul and its Grand Bazaar in Turkey.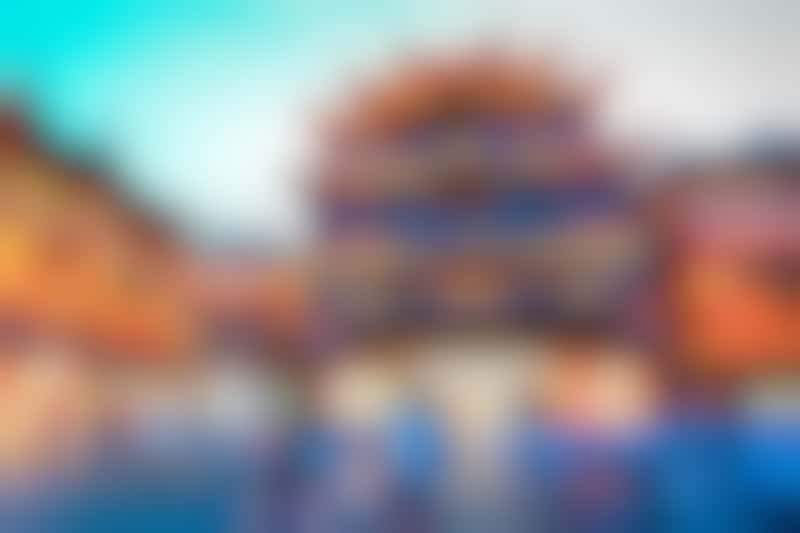 Santorini Island in Greece - photo courtesy of chungking/Shutterstock
Asia
Aussies and Kiwis are regularly seen relaxing at beach resorts in Thailand, breaking the long flight to Europe with stopovers in Hong Kong for a spot of shopping or appreciating Singapore's food scene. So it's not surprising that they are drawn to cruises there, too. The rise in the number of ships cruising Asian waters has prompted folks down under to visit Vietnam, Malaysia, the Philippines, China and Japan. More than 44,380 Australians and 1,745 Kiwis took an Asian cruise in 2013.
Suits: These cruises are best for couples, including those who just got rid of the kids and want to celebrate.
Highlights: Ships depart Brisbane and Sydney, and an 18-night cruise will get you from Brisbane to Hong Kong. Along the way, you can take in Bali and the delights of Malaysia's Kota Kinabalu for the world heritage listed Kinabalu Park, renowned for its orchids. Or you can find itineraries that venture farther than Hong Kong and onto Vietnam's famous Ha Long Bay and Ho Chi Minh City (Saigon). In the Philippines, stops may include Puerto Princesa and Manila.
Ships also call on the vibrant city of Busan in South Korea; the fascinating international city of Shanghai in China; and Hiroshima, in Japan, along with the UNESCO World Heritage-listed isle of Miyajima with its ancient Shinto Shrine and sacred deer. Other attractions include the Straits of Malacca, calling at resort destinations like Penang and Langkawi in Malaysia and Phuket in Thailand.

Cologne Cathedral in Cologne, Germany - photo courtesy of pudi studio/Shutterstock
Europe River Cruising
When the Baby Boomers were young enough to be backpacking, Europe was their primary destination. Fast forward a few decades, and they're now returning to catch up on the historical sights they missed when they were rushing between music festivals and Oktoberfest. A leisurely river cruise is the perfect way to recover from that long, long flight. In fact, 41,800 Aussies did this part of Europe the easy way in 2013, and about 4,000 Kiwis joined them.
Suits: Baby boomer couples and singles interested in history and culture will do well with river cruises in Europe.
Highlights: The popular 15-day cruise from Amsterdam to Budapest along the Rhine, Main and Danube rivers offers a peek at UNESCO World Heritage villages and walled cities, renowned wineries, some of Europe's best castles, museums and art galleries, and truly memorable scenery. Stops may include Cologne, which boasts a famous cathedral; Bamberg for its medieval city centre; Nuremberg for a glimpse of Nazi history; Melk with its Benedictine monastery; and the Austrian capital of Vienna, where you'll find the famous Opera House and Hofburg Palace.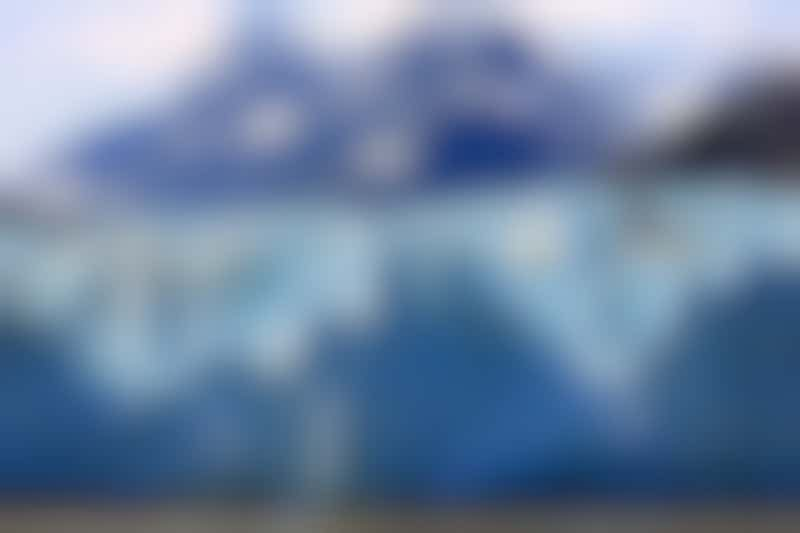 Glacier Bay National Park - photo courtesy of ziggysofi/Shutterstock
Alaska
If you love wildlife and long to hear a glacier calve into calm blue waters, Alaska lives large on your bucket list. This destination attracts mature couples but is also seductive for multigenerational families with school-age children because it's the trip of a lifetime. In 2013, this US frontier state achieved its strongest performance ever, with 24,121 Australians heading there. Meanwhile, 4,090 New Zealanders went in search of bears and glaciers.
Suits: Nature lovers of any age will feel at home there.
Highlights: A seven-day roundtrip from Vancouver is popular, taking in the Inside Passage and Juneau, the capital of Alaska, which offers the Tongass National Forest -- where you have the chance to see eagles, bears or salmon. The frontier town of Skagway gives you a glimpse of the region's history; you may wish to ride the antique White Pass and Yukon narrow-gauge railway or head to the nostalgic Trail of '98 Museum and the Klondike Gold Rush National Historical Park. The Glacier Bay National Park is a must-see for its icy peaks and tidewater glaciers. While in the small town of Ketchikan, you can learn how the Tlingit natives set up summer fish camps along the shores of Ketchikan Creek, or visit the Tongass Historical Museum.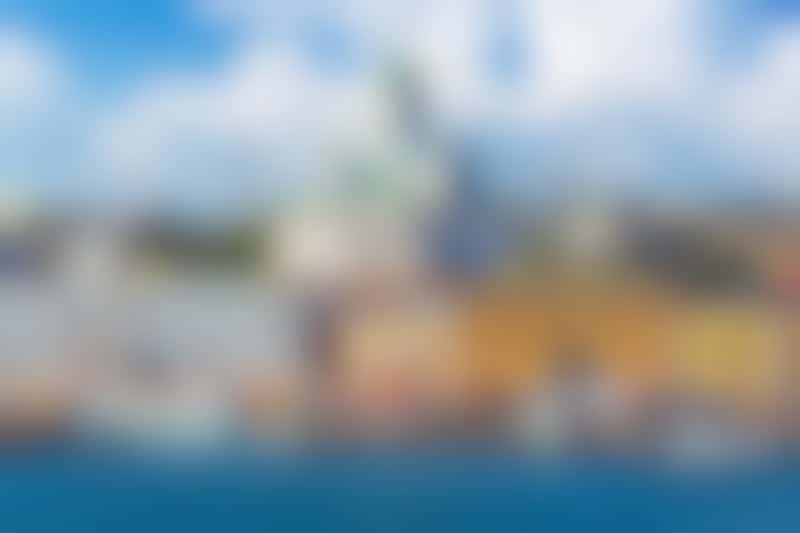 Old Town pier in Helsinki, Finland - photo courtesy of Oleksiy Mark/Shutterstock
Northern Europe
Remember those young backpacking Baby Boomers? In their day, this region was largely closed due to the Cold War. Now they are returning to see modern-day Russia and take in the sophisticated cities of Scandinavia. In 2013, the waters of Norway, the Baltic and Russia attracted almost 20,000 Australians, surpassing other popular markets like the Caribbean for the first time. Copenhagen is of particular interest to Australians -- not just for its world-class ice cream but because it's home to 'our' Mary, the Tassie lass [Tasmanian girl] who married her prince charming and is now the Crown Princess of Denmark.
Suits: This type of voyage appeals to older couples seeking culture and beauty.
Highlights: After a few days in London, you can head to Southampton to embark on a cruise that takes you to Oslo, Copenhagen, Stockholm and Tallinn with two days in St Petersburg. You'll need at least that much time to see the treasures of the Hermitage Museum and either visit Peterhof -- the palace of Peter the Great -- or Catherine Palace, both located in towns outside the city. The latter was the Summer Palace of the Tzars and contains a reproduction of the truly remarkable Amber Room. Also visit stylish Helsinki, the capital of Finland, and Warenmunde, the German seaside gateway to Berlin.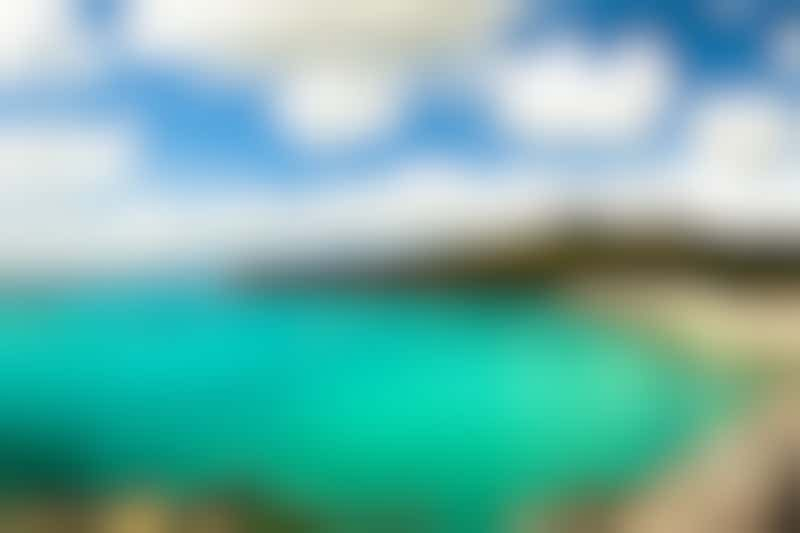 Playa Kenepa Grandi Beach on Curacao - photo courtesy of bcampbell65/Shutterstock
The Caribbean
While the Caribbean may be the world's largest cruise destination, it is known to Australians and New Zealanders for other reasons. Jamaica, Barbados, Saint Kitts, Antigua, St Lucia, Grenada, Trinidad, Grand Cayman are almost mythical places for Aussies and Kiwis. Why? Because they're either home to great battles on the cricket pitch -- cricket is a much-loved summer game fought passionately between England and her former colonies -- or they've featured in American movies and TV. Now that Aussie and Kiwi currencies have improved against the greenback, flights and cruises are more affordable for those who long to tick these destinations off their bucket lists. In 2013, 19,054 Australians and 1,800 New Zealanders took cruises there.
Suits: Fun-loving young singles, couples and families will do well in the Caribbean. This region is also tops for those who want to reignite the romance.
Highlights: Whether you cruise the Eastern or Western Caribbean, you'll be immersed in that exotic lifestyle. With warm, balmy nights, sun-soaked days, spectacular beaches, breathtaking scenery and music -- reggae, soca, calypso, salsa -- the Caribbean dances to an intoxicating beat. In this area of the world, seven-night roundtrip cruises from New Orleans, Texas, Miami (and other Florida ports) are popular.
Made up of 29 destinations, the Caribbean stretches from Grand Bahama in the Bahamas to Trinidad and Tobago to the south, while Barbados is the most easterly island. To the west, along the Venezuelan coast, you find the diver's paradise of Bonaire and appreciate the Dutch heritage and 38 beautiful beaches of Curacao, as well as the white sands and perfect weather of Aruba. The islands of Jamaica, St Kitts, Antigua, St Lucia, Grenada, Barbados, and Trinidad and Tobago are known to the cricket world as the West Indies.