Diving in the Galapagos Islands, like land-based visits to the archipelago, is strictly controlled. There are only a few specific dive sites, you cannot get too close to the sea life and the maximum dive time is 50 minutes. It's also expensive compared to many other dive destinations -- two land-based dives will set you back around $180, including equipment and wetsuit.
But it's worth it. What you'll see underwater is unlike anywhere else on earth: huge schools of hammerheads, countless marine turtles, white tip sharks, majestic manta rays, playful sea lions and -- if you are very lucky -- a whale shark or two. It's one of the most exhilarating and rewarding dive experiences in the world.
Read on for our top tips for Galapagos diving.
Be realistic about your expertise
Diving in the Galapagos Islands is not for beginners. The islands lie at the confluence of seven different currents, so expect challenging sea conditions. Not only can the temperatures vary wildly -- sometimes in the same dive -- conditions and visibility can also change quite suddenly, depending on the prevailing current. The minimum PADI (Professional Association of Diving Instructors) certification is Advanced, but experience and an innate calmness are the best attributes. It's important to note, however, that it's not like this all the time: conditions can be clement and visibility good. Plus, at time of writing (late 2015), the islands are benefitting from warmer sea conditions brought on by El Nino.
Choose your seasons
Despite the Galapagos lying on the equator, the islands have distinct seasons, which attract different marine life depending on the sea temperatures. The best times to go are around the change of seasons: from April to June or November/December. The warmest times are opposite of the Northern Hemisphere seasons, so December to May. June to December are the colder months, and during this period you are likely to see the larger species such as whale sharks, which tend to appear at the end of May. Manta rays, on the other hand, prefer it warmer.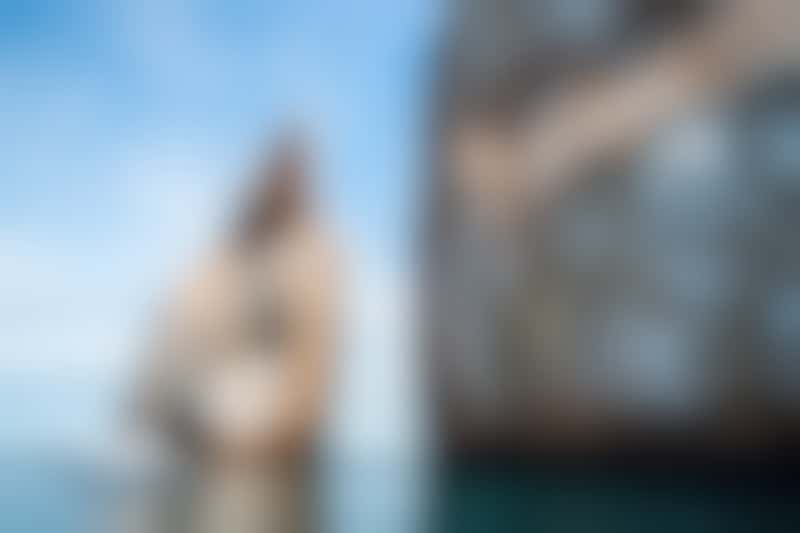 Diving attraction in San Cristobal Island, Galapagos (Photo: Ksenia Ragozina/Shutterstock)
You can't dive from a cruise
There are two ways to dive the Galapagos -- from a so-called "liveaboard" (because you have to live onboard) or from a land base. Because there are also limitations for land exploration if you do a liveaboard, the best way to dive the islands if you have limited time, is to tack on a few days at the start of your cruise and organize dives yourself. Puerto Ayora, the capital of Santa Cruz, and Puerto Baquerizo Moreno, on San Cristobal, are both full of dive centers, most PADI-recognized.
Work out what you want to see -- and when
It's worth doing a bit of research either online or from a diving guide (Diving the World by Beth & Shaun Tierney is excellent) about what you can see in the vicinity of Santa Cruz or Puerto Baquerizo Moreno. The good news is that there are some excellent dive sites, all within a couple of hours' boat ride from both towns, and you're likely to see almost all the iconic sea animals on these dives: hammerheads, white tip reef sharks, marine turtles, sea lions, rays and penguins. If you're very lucky, you might glimpse a manta ray, and if you're truly blessed, you might see a whale shark. But if it's whale sharks you have absolutely come to see, then you will have to add on a week or so and take a liveaboard to the northwest islands of Darwin and Wolf.
Take seasickness pills
The nearest dive sites lie an hour to 90 minutes from Puerto Ayora in a small boat, and the seas are rarely calm. You'll likely head to Gordon Rocks, which are about an hour and a half away, or the channel between Baltra and North Seymour, which is a similar amount of time. Once you are on the boat, there's no getting off. In the same way you cannot dive from a cruise, you can't go on land (except at the port) from a dive boat. So lunch is not spent frying up locally caught lobster on a white sand beach, it's spent on the boat -- hopefully in a calm area!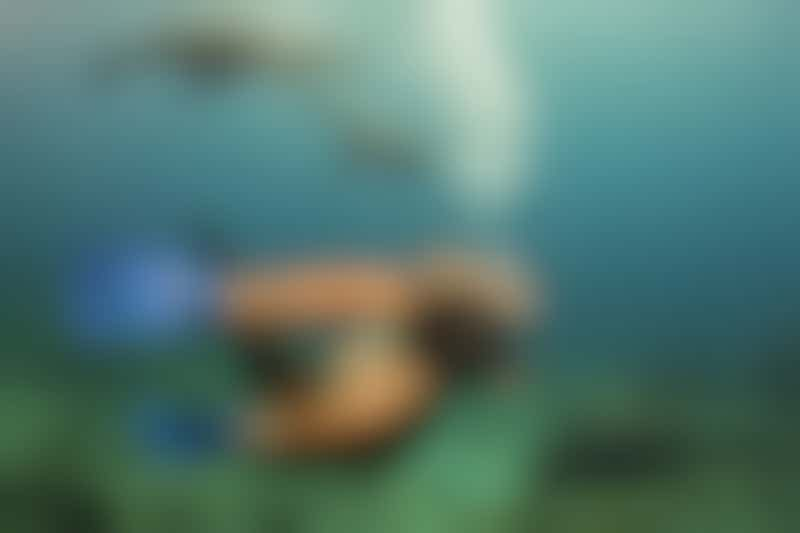 Galapagos sea lions (Photo: Andrea Izzotti/Shutterstock)
Dress warm
Even if the sea temperature is 25 degrees Celsius (75 Fahrenheit) on the surface, do wear extra layers, as the temperature might well change while you are on a dive. Thermoclines (when cold water hits warm) are all too common in these parts, as the islands are at the confluence of seven currents, including the Humboldt, which comes straight up from the Antarctic. So if you're offered a thick wetsuit and a thick vest -- take them.
Wear gloves
For most divers used to reef diving, this is a massive no no, as you cannot hold onto the coral. Diving in the Galapagos is different -- it is mostly volcanic rock, and hardly any coral. Gloves are necessary -- not because you might get bitten by something, but because at times, the current might be so strong you'll need to hold onto something.
Look into the blue
In the Galapagos, there is hardly any coral and what coral there is there, is black coral. So instead of spending time looking at the bottom, look out into the blue and you might spot something spectacular. On many dives, your instructor will lead you out into the open water (which can be quite scary), but it is for good reason: this is where you will see hammerheads, mola mola (sunfish), Galapagos sharks, manta rays and perhaps even a whale shark.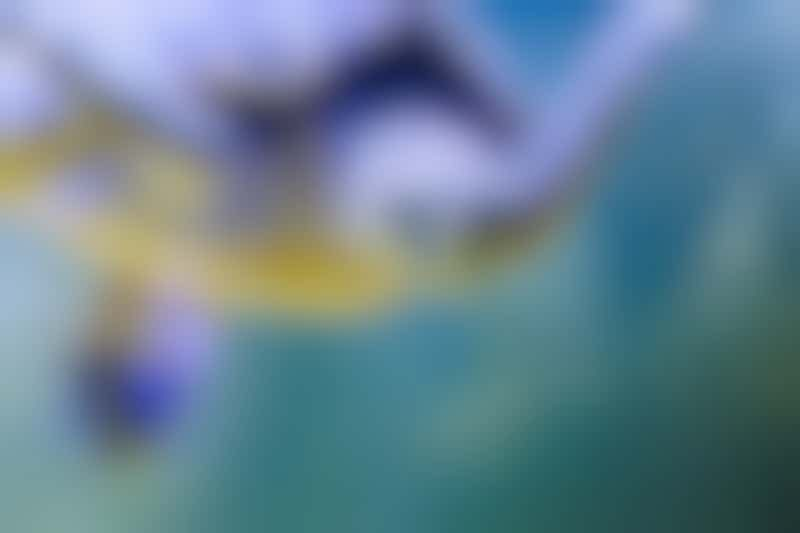 Galapagos marine turtle (Photo: The Len/Shutterstock)
Invest in a good camera
Nowadays, there is no need to take tons of bulky camera equipment and absurdly expensive coverings. A waterproof Go-Pro can be bought for as little as $500, and many of the main brands (Nikon, for example) sell tiny waterproof cameras with video functionality for about $300. You won't regret the investment.