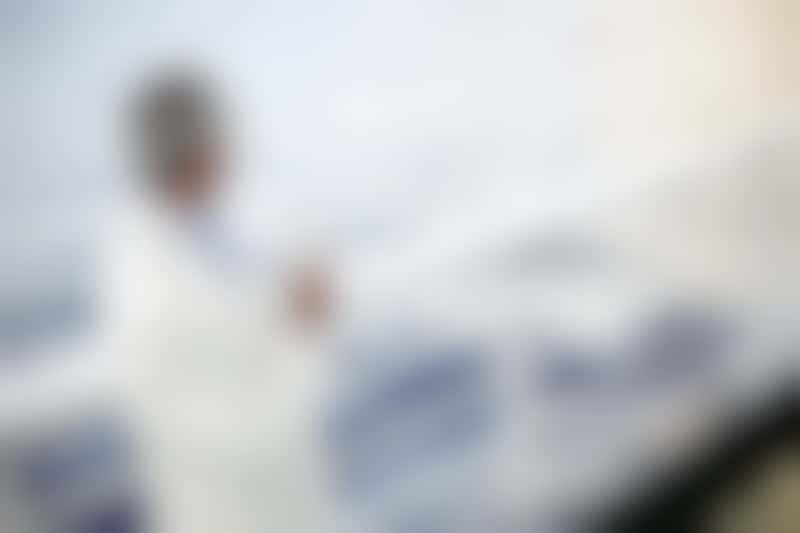 Cruising with an Elderly Parent (Photo: Volt Collection/ Shutterstock)
The last time I traveled with my mother was about 20 years ago, when she was a sprightly 61, to Paris. We took the Eurostar, saw the sights and walked the streets. It was a packed weekend. Fast forward to today and, although my mother is still able, she's not super speedy, and certainly not able to wander the streets of Paris for hours on end.
Which is why I felt a river cruise would be one of the best ways to celebrate (albeit a year late) her milestone birthday. The leisurely pace of a river trip suits an older traveler who can no longer go-go-go, while its array of active and interesting excursions keeps a younger companion from getting bored. I have never been on a river cruise; my mum has, but never the Rhine. We ended up traveling together on Uniworld's Castles Along the Rhine itinerary.
Traveling with an elderly parent can be a daunting endeavor. Can you agree on what to do in port? What if they fall or get sick? Will you lapse into old child-parent roles, or both spend too much time worrying about the other's well-being?
I found that cruising with an older parent is surprisingly enjoyable and very rewarding. This is what I learned during our short cruise together.
1. Add in extra time.
You know how long it takes you to get from Point A to Point B when you travel alone or with your spouse/partner/friend? It takes longer when you travel with your elderly mum or dad. Eighty- year-olds go at a different pace, and you need to respect that. Whether you are checking in at the airport, or arranging to meet for dinner or a shore excursion, leave more time than you would ordinarily. When the cruise manager tells you it takes 10 minutes to get from a particular site to the ship, double the time to be safe. This advice is particularly important when getting back for meals or departure.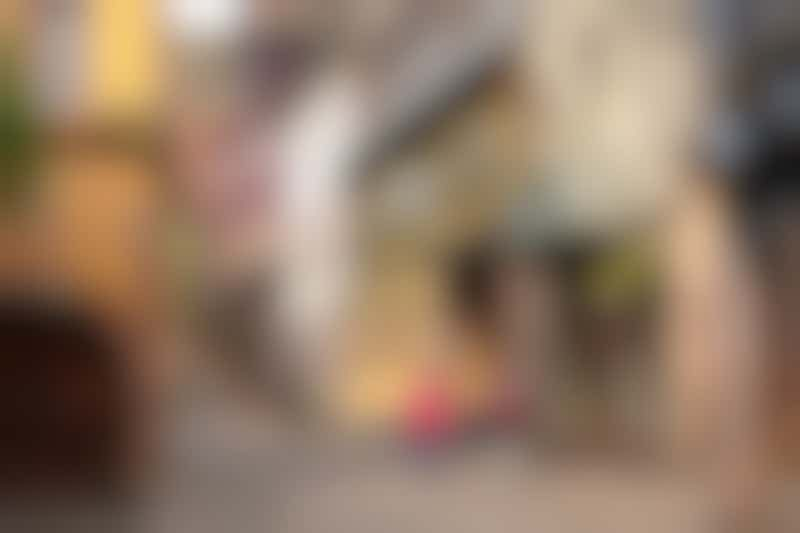 Village Day (Photo: Uniworld)
2. Don't try to do everything.
You might look at the itinerary and think: I must take the four-hour coach trip to admire the handmade German Christmas dolls and try and catch the local lederhosen oompah band in the afternoon. No you don't. And your older parent can't. The great thing about river cruising is that the ships park at the bottom of town, and the center is just a few minutes walk from where you are moored. If your mum or dad isn't up for an organized excursion, just grab a map from the front desk and stroll into town. You'll still be doing something cultural together.
3. Listen to your mother (or father).
I really did not want to take the little train round Colmar, but my mum insisted. Mothers may know best because it was a perfect way to see the town -- and meant that we could see it all, rather than walk just a short distance. Similarly in Strasbourg, I wanted to walk and my mother wanted to take the river boat tour. It worked out better to do the boat ride, as we saw the town from water and again, covered a lot more area. If you're flexible enough to adapt your ideal plans to what suits your travel partners, you might find the outcome is better than persuading them to do things your way -- and then have to give up halfway when they're too tired to continue.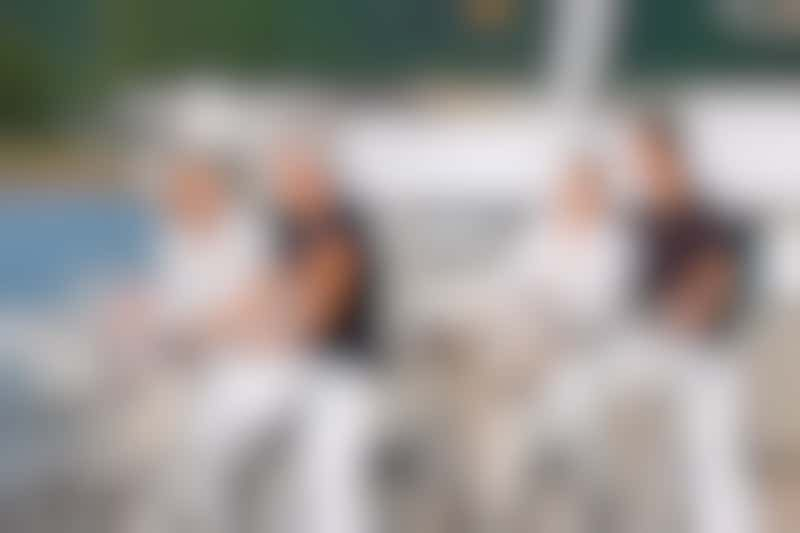 S.S. Antoinette - Bike Riding (Photo: Uniworld)
4. Sometimes you have to split up.
If there's a must-do on your list that's a cant-do in your elderly parent's book, you might have to part ways for a half day -- and that's OK. For example, Uniworld carries bikes onboard and I really wanted to try them out, but I couldn't expect my mother to join me. So in Speyer, she and I went for a stroll to the Imperial Cathedral and then the Technik Museum in the morning. After a leisurely lunch back on the ship, she went to her cabin for a short nap and I went on a bike ride to explore the town. I still got back in time for pre-dinner drinks, and she joined me, refreshed from sleep rather than exhausted from a long march around town.
5. Savor the simple pleasures.
Stop rushing around. Look at things. Admire the view. We generally live crazy hectic lives, which are all about getting from one place to another, not the stuff in between. A river cruise is about all that stuff in between, and it took me a day or two to realize that. Once I had, I got into the rhythm of the cruise and learned to look out of the window, admiring the view and not thinking about anything much other than my next meal. This attitude is not only good for your own sanity, but for your elderly travel companion, who can enjoy the slower pace with you. You can bond over a leisurely dinner or an afternoon spent watching the riverscape; slowing down does not mean you're wasting time when you're with your mum or dad.
River Empress Stateroom (Photo: Uniworld)
6. Don't share a cabin.
I don't care where you stand, dear reader, on cabin sharing with a parent -- just don't. River cruise cabins can be sumptuous and beautifully designed, but they are not big. Everyone needs their privacy, especially a mum and her grown-up son. Need I say more?
7. Appreciate the family time.
It's not often I get to spend quality time alone with my mother. Usually, she has to share me with my young family, which is time consuming and full of interruptions. Cruising together let us reconnect, and I know how much we both appreciated this time together. Try it. You'll be surprised at how much you enjoy focusing on some of the most important people in your life -- at any age.