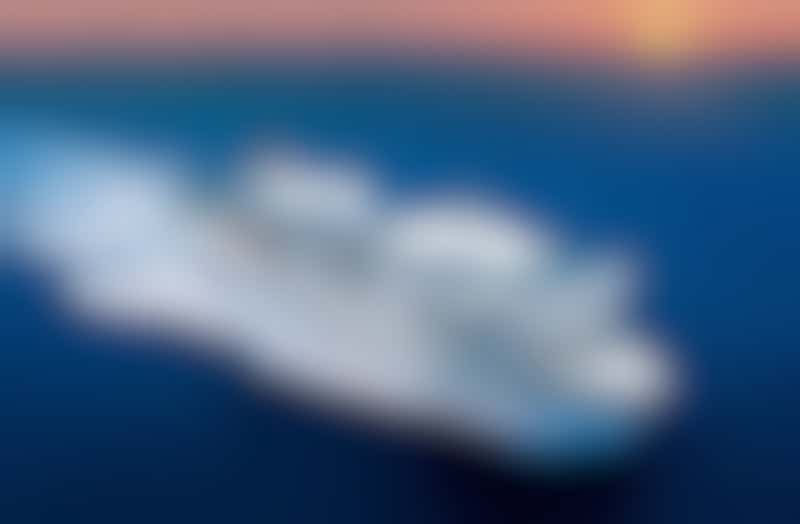 These large vessels, whose voyages usually last just one or two nights, are close cousins of modern cruise ships. While cabins are smaller because of the shorter voyages, cruise ferries offer many of the amenities we're accustomed to on cruise ships, including a wide range of restaurants, entertainment options, and health and fitness facilities. Not surprisingly, some operators prefer to refer to them as "cruise ships with car decks."
While they do carry cars and trailers, and some passengers use them purely for transportation from one point of land to another (with their cars), cruise ferries are also often used by Europeans who want a short break away from home. Ferry companies aggressively market these "mini-cruises," and on many cruise ferries, there will be as many passengers using the vessel as a cruise ship -- usually taking a two-night, roundtrip voyage -- as there are those using the ship to get from point A to point B. Where can you go? Cruise ferries are concentrated in Northern European waters, particularly the Baltic and North Seas, but they also operate across the Mediterranean, the English Channel and the Irish Sea.
Browse Upcoming Europe - All Cruises
Of course, because they are ferries and because their voyages are shorter and cheaper than those offered on standard cruise ships, there are numerous ways in which cruise ferries and cruise ships differ. Perhaps the most obvious is that food generally is not included in cruise ferry fares. Passengers can choose from various options, ranging from fast food to upscale restaurants, but prices are a la carte. Also, facilities do tend to be somewhat more limited than those on the latest cruise ships, and because you'll only be staying in them for one or two nights, cabins are typically very small, even by cruise industry standards.
Nonetheless, while not a substitute for cruise ships, cruise ferries are an intriguing and enjoyable way to get around in Europe, and they can also be a nice way to get in a bit of cruising on what is otherwise a land vacation.
Interested in trying a mini-cruise on a ferry? Here we've listed the biggest and grandest European cruise ferries in some of the most popular waterways for ferry travel. You'll see that, when it comes to cruise ferries, newer is not always better. In fact, in only one instance do we think that the newest cruise ferry is a line's greatest; in every other instance, the newer ship was either not as big as its predecessor, or it lacked the grand and varied amenities of its older shipmate -- or both. With that in mind, here are our top picks.
Eastern Baltic: Tallink's Baltic Queen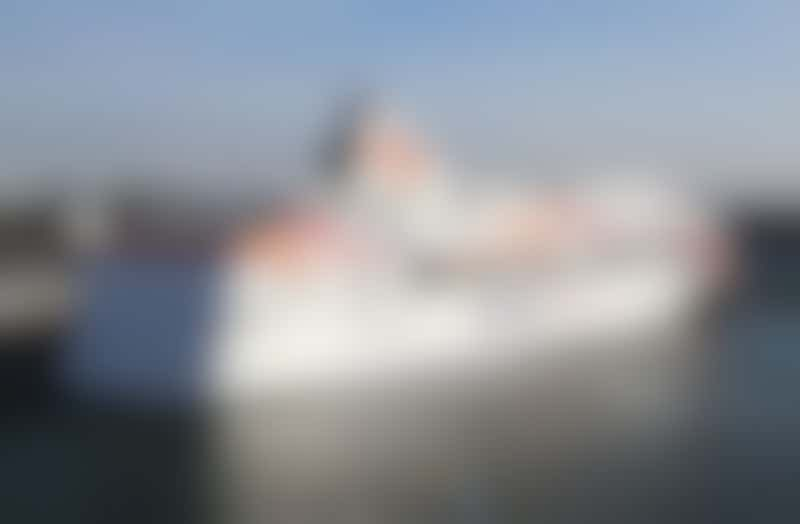 Baltic Queen's modernist decor and host of luxury facilities have many describing the vessel as a multifunctional floating hotel. It features restaurants, from a buffet to the Imperial Russian-themed a la carte Alexandra; a disco; an Art Deco-style show lounge; bars ranging from a "Sailors Pub" to a martini bar; and everything from small inside cabins to executive balcony suites.
Feels Like: Baltic Queen's bright decor and lively entertainment -- not to mention the copious amounts of alcohol consumed by the Estonian and Swedish passengers -- will remind many of Carnival ships on shorter cruises.
Where To: Baltic Queen travels between Tallinn and Stockholm. The journey from Estonia's capital city to Sweden's takes about 16 hours -- plenty of time to soak up all the ship's amenities.
How Much: If you're travelling in a pair, a one-way voyage between Tallinn and Stockholm ranges from 74 euros per person for a B-cabin to 290 euros per person for an Executive Suite, depending on the month. (Summer high season is more expensive.) Though rates are per-cabin, not per-person, cabin prices rise a few dollars with each additional occupant. Children sail at discounted rates, and a nonrefundable 15 percent early-booker's discount applies to all cabin prices when booked and paid 28 days prior to departure.
Western Baltic: Color Line's Color Magic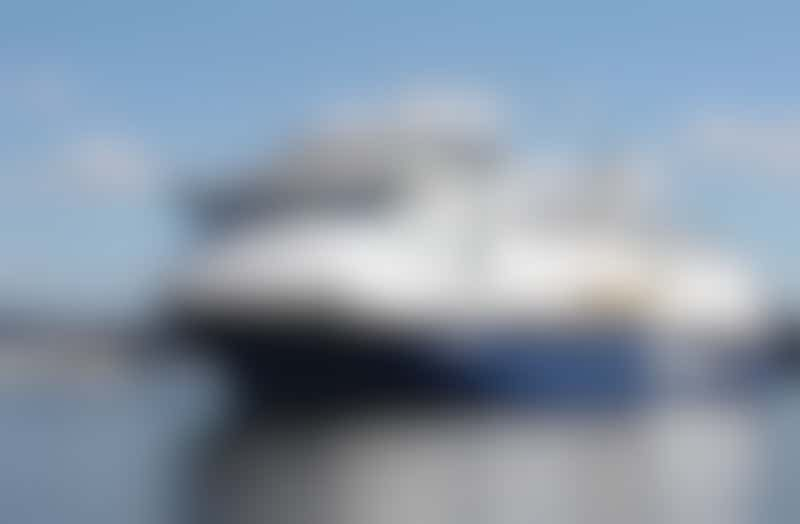 Color Magic's signature feature is undoubtedly the famous "indoor promenade" -- an upgrade of the design featured on older Silja ships and a precursor to Royal Caribbean's Royal Promenade. The inward-looking layout is perfect for a ship designed for a part of the world where half the year is very, very cold. Beyond the promenade, Color Magic also features a full-size cruise ship-style pool deck that is completely indoors, a golf simulator, a Teen's Plaza and a huge spa and wellness center. The ship even features its very own Freedom of the Seas-style water park for kids ... but it's entirely indoors!
Of course, as befits the biggest cruise ferry in the world, the vessel has every other amenity one could want: eight restaurants, a vast array of bars and lounges, a show lounge that is up there with the best of the Caribbean cruise ships, and cabins ranging from compact insides to lavish suites. In short, everything you'd expect from a modern mega-ship is here on this spectacular mega-ferry.
Feels Like: Color Magic's interiors bear a striking resemblance to those on Royal Caribbean's Voyager- and Freedom-class ships. But, in many ways, the ship presents a more restrained and elegant aesthetic, sometimes more reminiscent of Royal Caribbean's Radiance-class ships.
Where To: Color Magic operates on Color Line's flagship route between Oslo, Norway, and Kiel on the northern coastline of Germany. The voyage takes 19 hours 30 minutes, offering plenty of time to enjoy the ship's amenities.
How Much: One-way fares between Oslo and Kiel range from 180 to 698 euros per person, depending on cabin type, time of year and day of week.
Western Europe: Brittany Ferries' Pont-Aven
The Ship: Built in 2004, Brittany Ferries' 41,748-ton, 2,400-passenger Pont-Aven is one of the most luxurious cruise ferries ever built and by far the most luxurious to ply the English Channel. While its speed -- which shaves hours off crossing times -- is a major selling point, it is also renowned for the quality of accommodations, food and service.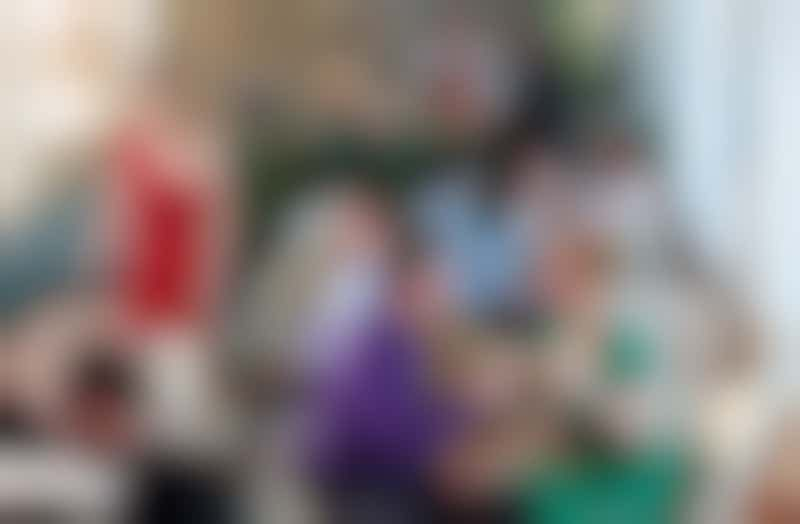 Feels Like: The stylish interiors are vaguely reminiscent of Celebrity's Century- and Millennium-class ships, though the teak decking will also make Cunard and Holland America fans feel at home.
Where To: Based in Plymouth, England, Pont-Aven mainly sails the 20-hour, 30-minute run between Plymouth and Santander, Spain. This is touted by Brittany Ferries as "the fastest way from the U.K. to Spain by ferry" and is very popular with Brits who own vacation homes in Spain.
The ship also operates from time to time on the shorter 4-hour, 30-minute run from Plymouth to Roscoff, France, and the 11-hour run from Cork, Ireland, to Roscoff.
How Much: Two-night mini-cruises from Plymouth to Santander and back start at £79 per person.
Western Mediterranean: Grandi Navi Veloci's La Suprema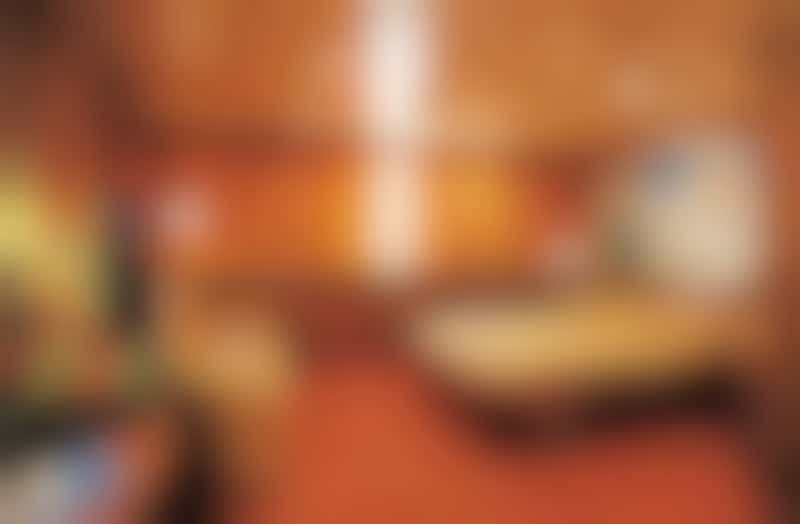 With a sleek profile and elegant, very Italian interiors -- designed by the architect Giuseppe De Jorio (whose firms also design the interiors of MSC's cruise ships) -- it's also one of the most stylish cruise ferries in the world. La Suprema features a wide variety of restaurants, lounges, bars and other facilities. There's even an outdoor pool to help you take advantage of the Mediterranean sun.
Feels Like: The ship's interior decor and Italian ambience will remind passengers of Italian cruise lines like MSC Cruises and Costa.
Where To: La Suprema operates between Genoa and Olbia in Sardinia. The crossing takes about 10 hours.
How Much: The least expensive option is a Pullman seat, starting at 38 euros per person each way. Cabins start at 58 euros per person and can cost up to 300 euros per person each way depending on cabin type and the specific departure.
Eastern Mediterranean: Superfast Ferries' Superfast XI and Superfast XII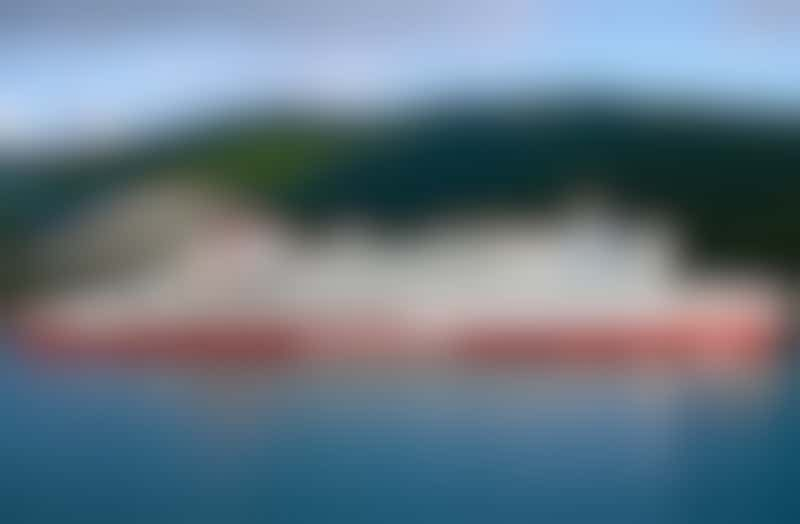 Browse Upcoming Europe - All Cruises
At 30,902 tons and with a capacity for 1,550 passengers, these ships are smaller than the others on this list, but they're still among the biggest and most lavish on the Eastern Mediterranean. Their spare, modern interiors contain several restaurants, bars and lounges, and an outdoor pool deck allows passengers to take advantage of the Mediterranean weather.
Feels Like: The Greek atmosphere may remind passengers of that found on Greek cruise line Variety or Cypriot line Louis Cruises. The ships themselves are very similar to Louis Majesty in size and amenities.
Where To: The vessels operate between Ancona, Italy, and Patras, Greece, via Igoumenitsa, Greece. The voyage from Ancona to Igoumenitsa is 15 hours; add another six hours to continue to Patras.
How Much: Depending on time of year and type of accommodation, fares from Ancona to Patras can range from 53 to 540 euros per person, each way.