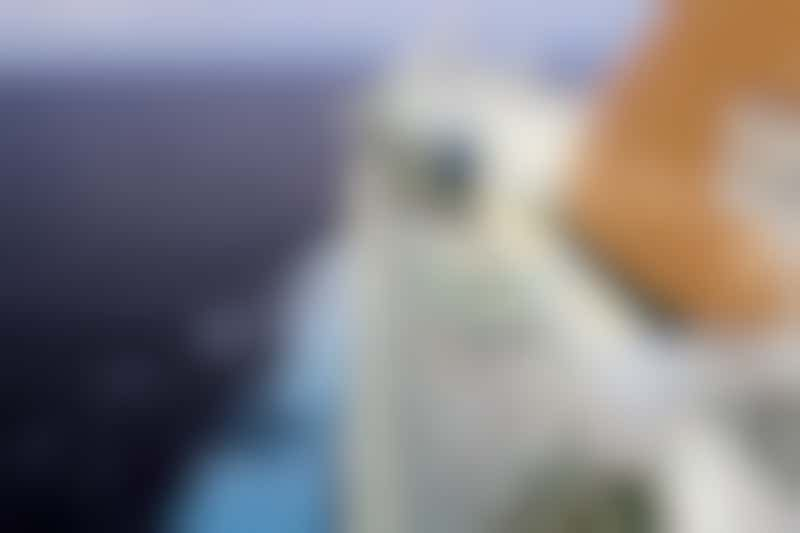 P&O Ventura (photo: Cruise Critic member greg1812 on a P&O Ventura cruise)
P&O Cruises Ventura has captivated British cruisers since it was launched in 2008. The 3,080-passenger ship is aimed squarely at families and multi-generational groups; solo travellers are also catered for, with 18 single cabins which were added during a major refit in 2013. In 2017 the ship is operating a variety of cruises, from 10 taster cruises (two- to five-nights), to a 28-night Caribbean getaway in January; several school holiday sailings and a 12-night pre-Christmas escape to the Iberian Peninsula. There's even a chance to get set sail on a sparkling14-night Mediterranean cruise with some of the stars of Strictly Come Dancing, including professional dancers and one of the judges.
Here are the 10 things we love most about P&O Cruises' Ventura.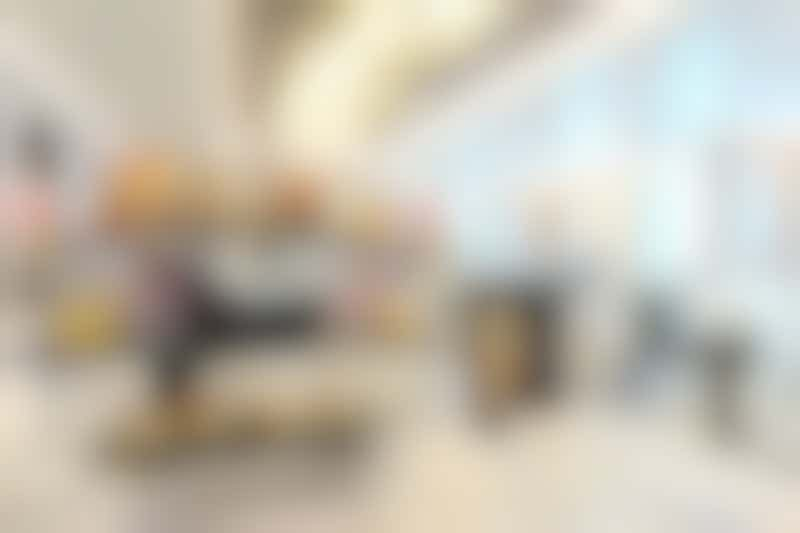 Afternoon Tea by Eric Lanlard in The Epicurean (Photo: P&O Cruises)
The Epicurean At The White Room
Created by the in-house culinary team at P&O Cruises (as opposed to a celebrity chef), the menu in this gastronomic restaurant features fresh, seasonal and flavoursome British ingredients presented with artistic flair. With a nod to molecular cuisine, the food is exciting and tickles the taste buds. Favourites include: Bloody Mary lollipop with Tabasco amuse bouche; crab, langoustine and caviar cocktail; fillet of wild caught English turbot; while the crepe Suzette flambe is a novel twist on a cruising favourite. On sea days the restaurant hosts master patissier Eric Lanlard's outstanding Afternoon Tea, where the orange infused almond cake and lemon scented scones are irresistible.
The Exchange
Providing a local at sea, this English pub with its exposed brickwork and dark wood decor is packed from morning until the small hours. Its age of steam theme is evoked with two model trains that run around the top of the bar and a superb collection of vintage railway posters on the walls to complement the bottle green colour scheme. In addition to draught beers, lagers and cider on draught, the bar menu showcases pilsners, ales, and stouts from micro-breweries around the UK, including unusual Banana Bread Beer from Bedfordshire and Old Tom with Chocolate from Cheshire, while Artisan spirits include Ely Dark Chocolate Gin. The Exchange hosts name that tune competitions, live bands, karaoke, plus sporting events on large screens.
Wine from The Glass House on Ventura (photo: Cruise Critic member tinsoldier1 on a P&O Ventura cruise)
The Glass House
Under the direction of TV wine connoisseur Olly Smith, this secluded wine bar and restaurant is the place to savour some unusual wines. Flights -- three 125ml glasses of different wines -- are a popular way to sample vintages from around the world, and are themed to different countries and wine growing regions, such as Italy and South America. The flamboyant wine guru also offers colourful personal descriptions of his favourite vintages, referring to a Portuguese red as: "Wowzer! What a fantastic price for an outstanding drop". The menu includes tasty small plates that are great for sharing, such as chorizo sausage, pork belly and butter bean cassoulet, and larger dishes including haddock and chips or trio of artisan British sausages. The array of British cheeses served with raisin bread and quince jelly is a perfect conclusion to this global romp through diverse tastes and textures.
Sindhu
Michelin-starred chef Atul Kochhar's Sindhu is arguably the best Indian restaurant at sea. Set in a beautiful room where the red carpet, white upholstered chairs and dark wood tables it provides a really authentic Indian ambience and also has a cocktail bar. Menu favourites include karara kekda -- crisp fried soft shell crab with tomato, cucumber and passion fruit salad; followed by jal pari -- pan seared cod fillet with oyster leaves, south Indian spices and Alleppey sauce; rounded off with a delicately flavoured yoghurt cheesecake. For one of the best deals aboard Ventura try the Asian lunches served in Sindhu on sea days.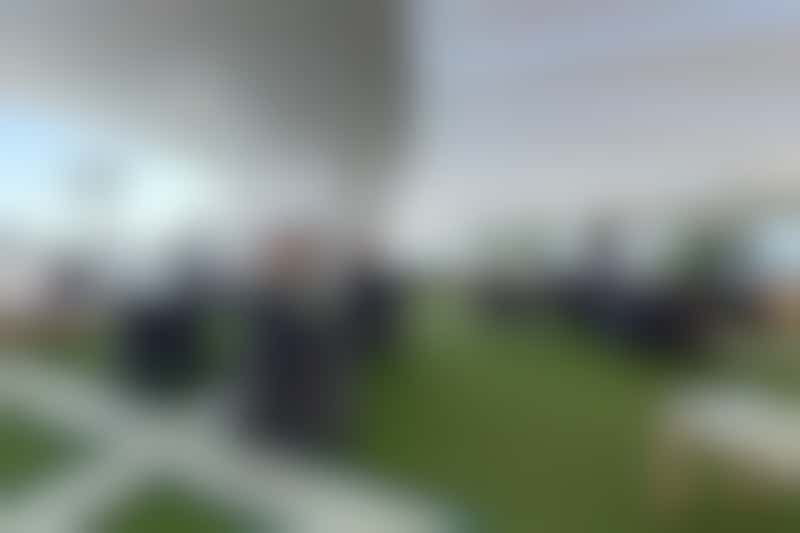 The adults-only Retreat onboard Ventura. (P&O Cruises)
The Retreat
The adults-only Retreat is a luxurious open-air spa terrace, combining sophisticated pampering combined with gorgeous panoramic views. Passengers get fluffy robes, cold towels and iced water infused with fruit essence, as well as drinks and snacks from the healthy-living menu available throughout the day. You can chill-out on deep-cushioned sun loungers, or enjoy a spa treatment in one of the airy cabanas at the al fresco Retreat Massage, bookable through the Oasis Spa. There's a surcharge to access the Retreat, which guarantees exclusivity.
Metropolis
Perched high above the sea at the stern on the Sky Deck, this observation bar has panoramic views out to sea and is a perfect hideout to enjoy a pre-lunch tipple, and as a venue for cocktails we can think of nowhere better. An added attraction is the innovative floor-to-ceiling video wall displaying dramatic cityscapes, so you can gaze upon a moving tableau of Hong Kong, New York or Sydney. Grouped seating and soft lighting create the feel of a sophisticated jazz bar and for an aperitif or digestif you can listen to the mellow sounds of a jazz combo, singers or cocktail pianist playing in the background. This is also a delightful option on formal nights as well as pre- and post-dinner drinks if you're dining at the Epicurean located two decks below.
Havana
Located right at the back of the Promenade Deck, Havana is an entertainment lounge by day and a Cuban-themed nightclub after dark. Daytime attractions on the stage and dance floor include a Scalextric track, dance classes, quizzes and the Rock School programme for children. As the sun sets the mood changes, with tribute acts, guest bands, comedy shows and karaoke. This vibrant venue gets livelier as the night progresses and the DJ turns up the volume and starts to spin salsa rhythms and Latin beats. So order a mojito and get ready to strut your stuff and party into the small hours.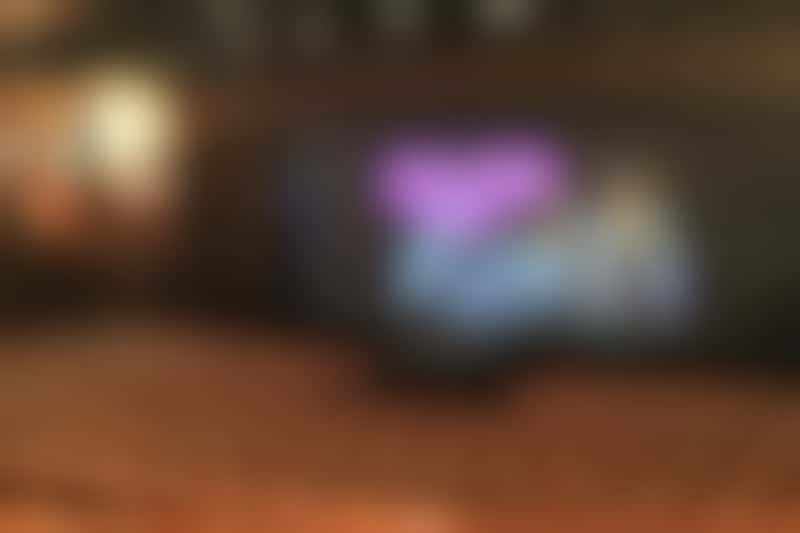 The Theatre on Ventura (photo: Cruise Critic member tinsoldier1 on a P&O Ventura cruise)
Arena Theatre
Spanning two decks, the Arena Theatre is a large show-lounge and the venue for West End revue-style shows, tribute acts, presentations and recently-released films. The Headliners Theatre Company offers a variety of shows packed with amazing choreography. The twice-nightly high energy performances include "Destination Dance" and "Let There Be Rock" which capitalise on the fad for all things dance. These shows don't short-change on production values and segue well between musical genres that the audience love. On some cruises the theatre is packed to the rafters when the Bluejays top the bill with top-tapping music that harks back to the 50s with hits from Elvis Presley, Buddy Holly, Eddie Cochran and Chuck Berry to name but a few. Another sell-out show is guaranteed when the FlyRights take to the stage offering a fusion of soul, Motown and swing.
Beachcomber Pool
Perfect for chilly days, this pool on the Lido Deck has a retractable roof for all-weather swimming. It's a delightful spot to relax in the whirlpools if sunbathing isn't your thing. Many passengers love relaxing here all day, gripped by a page-turner, and enjoying a casual lunch and drinks from the Beachcomber Bar. It's worth noting that one of Ventura's few smoking areas is located at the starboard corner of this undercover pool area and can be a nuisance to non-smokers.
The Reef Kids Club
With dedicated programmes catering for two- to17-year-olds, the Reef is a perfect and secure place to hive off your little darlings. Age specific activities throughout the day and evening, including crafts, games and sports, are organised by the enthusiastic and well-qualified Reef Rangers. The programme is divided into four age groups: Splashers (two- to four-years-old), Surfers (five to eight-years-old), and Scubas (nine to 12). H20 allows 13 to 17-year-olds to kick back in their own room where they can watch films, play games or participate in coaching sessions, talent shows and parties. We also rate the complimentary night nursery for children aged between six months and four years, which is open daily from 6:00 p.m. to 2:00 a.m.
Explore P&O Ventura Cruises