Thinking about making the leap from a mainstream mega-ship to a more intimate luxury vessel? With so many new ships of all kinds sailing the world's waters, competition is fierce. Every cruise line is looking to entice new passengers -- sometimes with competitive prices. And while a luxury cruise is certainly no small investment, the per-person cruise fare can represent a very good value when you consider everything that may be included.
Before you book on your usual cruise line, do some calculations. Take the cruise fare and add the costs of any extras such as beverage packages, specialty restaurant fees, entrance to the thermal suite, laundry services, shore excursions, etc., that luxury lines include in their upfront costs. Then compare that with the base fare of the luxury cruise lines on your wish list. You might be shocked to find what you're paying on a mega-ship isn't much less than what you'd pay for a sailing on a high-end vessel.
It's not all about the money, though. If you're planning a special getaway, you might want to spend a few extra dollars to splurge on an experience you won't soon forget. Luxury ships are generally smaller than their mainstream counterparts, and great pride is taken in the level of personalized service provided. Lines including SeaDream Yacht Club, Seabourn Cruise Line, Silversea Cruises, Crystal Cruises, Regent Seven Seas Cruises, Paul Gauguin Cruises, Oceania Cruises, Azamara and Viking Ocean Cruises all deserve a look.
To jump-start your luxury cruise planning, consider 10 compelling reasons to upgrade.
1. Pre- and Post-Cruise Pampering
Every traveler wants convenient ground transportation from the airport to port and back. Unlike mass-market lines that generally offer bus transportation, high-end lines feature a range of options, from shared vans and buses to taxis and private luxury cars or SUVs.
Luxury lines also tend to have robust pre- and post-cruise land packages so you can make the most of your vacation experience. (Cost is additional to your cruise fare.) Silversea in particular offers fantastic options with its "Silver Shore Land Adventures," which take you to places like Australia's Outback, Southern Africa's game reserves, Peru's Machu Picchu and India's Taj, among other destinations.
And some lines, like Regent, even offer a free pre-cruise stay in a luxury hotel in the embarkation city for passengers booked in a Concierge Suite or higher.
2. Luxury Accommodations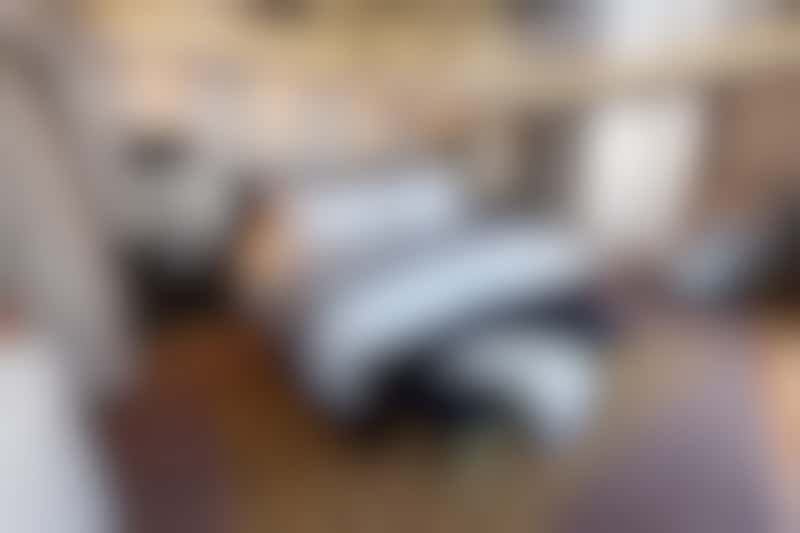 Seven Seas Explorer Cabins
Here's something to love about luxury ships: Most offer all-suite accommodations with ocean views (no inside cabins!), and a majority of staterooms have a balcony. Easy access to the outdoors is especially important when you're sailing Alaska, Hawaii, the Caribbean, Chile, Norway, French Polynesia or anywhere where you just can't get enough of the spectacular views. (Psst! Look in the dresser drawer in your cabin and you'll probably find a pair of binoculars to use throughout your voyage. It's just a tiny example of how high-end lines try to exceed your expectations.)
All luxury ships offer staterooms and suites that tend to be quite spacious and feature niceties like a dressing table with magnifying mirror; a full tub and shower in a bathroom that's generally decked out in granite or marble; black-out curtains; and high-end toiletries from purveyors such as Bulgari, L'Occitane, Ferragamo and Molton Brown.
3. Attentive Service
Luxe lines such as Regent Seven Seas, Seabourn and Silversea take pride in their crew. In fact, these lines have rigorous training programs for their crew members, much as butlers and stewardesses do in their respective industries. Each crew member is trained on the fine art of intuition, so he or she can often discern a passenger's desire before being asked. That might mean drawing a bath prior to your return on a busy port day, or cleaning your dress shoes on the morning of formal night. Need those sunglasses cleaned or your luggage polished? These tasks are proactively tended to -- no need to ask. In addition, you can bet that luxury cruise staff members will do whatever they can to make your voyage special and personal. On SeaDream yachts, for example, cabin stewards, bartenders and waiters seem to magically know your name from the moment you set foot onboard.
4. Included Gratuities
Despite the high level of personalized service you'll encounter, you are not required to tip on luxury lines such as Azamara, Crystal, Paul Gauguin, Regent, SeaDream, Seabourn and Silversea. Gratuities have already been built into the fare. Of course, if someone goes above and beyond, feel free to offer something extra by making a donation to the crew fund at Reception.
5. Free Beverages
On most of the luxury lines (think Azamara, Crystal, Regent, Paul Gauguin, SeaDream, Seabourn and Silversea), there is no charge for alcoholic beverages, premium coffee beverages or soft drinks -- at the bar, in the restaurants and lounges, or even in your stateroom, where your mini-bar will be stocked with a bottle of wine or Champagne, beer and soft drinks. It's true that if you have expensive tastes (for example, the only thing you can drink is Chateau Mouton Rothschild or Opus One), you'll pay extra -- maybe a lot extra. But most people don't have that problem.
Luxury cruise lines also cater to caffeine junkies. These lines provide premium coffee, cappuccino and espresso for free -- in the restaurants and in dedicated cafes like Seabourn Square, the coffee bar on all Seabourn ships. Many suites aboard luxury ships are equipped with coffee makers. For example, Silversea outfits Silver Suites and higher with Illy espresso machines, and Regent puts them in Concierge Suites and higher.
6. Fine Dining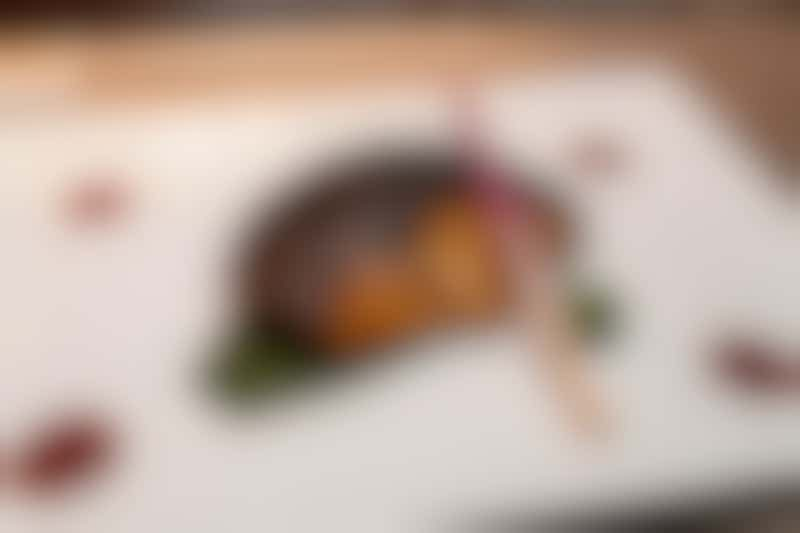 Umi Uma & Sushi Bar on Crystal Symphony
Many renowned chefs have teamed with luxury lines to develop memorable dining experiences. Most recently, chef Thomas Keller -- who has multiple Michelin-starred restaurants in the United States -- partnered with Seabourn to offer The Grill by Thomas Keller on all of its ships. Chef Nobu Matsuhisa has a longstanding relationship with Crystal Cruises and created the Japanese-centric Silk Road, which is a popular favorite aboard Crystal Serenity and Crystal Symphony. Silversea's Le Champagne is a member of the luxury hotel-and-restaurant global fellowship Relais & Chateaux, while Parisian chef Jean-Pierre Vigato developed signature cuisine for Paul Gauguin Cruises. Oceania Cruises also has a famous French chef, Jacques Pepin, at the helm as its executive culinary director and the mind behind several of its restaurants, including Jacques (aboard Oceania's newest ships, Marina and Riviera) and Jacques Bistro aboard Sirena.
Beyond famous chefs, you'll find incredibly accommodating maitre d's who are happy to fulfill your special requests. Just give the chef a bit of a heads-up, and he or she can create a magical meal to your specifications -- be it a feast of king crab legs, Indian biryani, Indonesian nasi goreng or just your favorite flavor of homemade ice cream.
7. Less-Traveled Itineraries
Smaller ships, including those in the luxury category, are able to visit places their bigger counterparts can't or don't. In Alaska, that means spots including Petersburg, Haines and Misty Fjords. In the Western Mediterranean, expect more exclusive ports such as Portofino and Capri. In Southeast Asia, look for exotic stops like Indonesia's Komodo Island. Another trick: When luxury ships visit very popular ports, such as Greece's Santorini, they usually plan it for a day and time when the village isn't overrun with tourists from the mega-ships.
In a growing trend, luxury lines also tend to overnight in popular ports so travelers can get a real sense of the place and enjoy both daytime and nighttime shore excursions.
8. Free Shore Excursions and Exclusive Events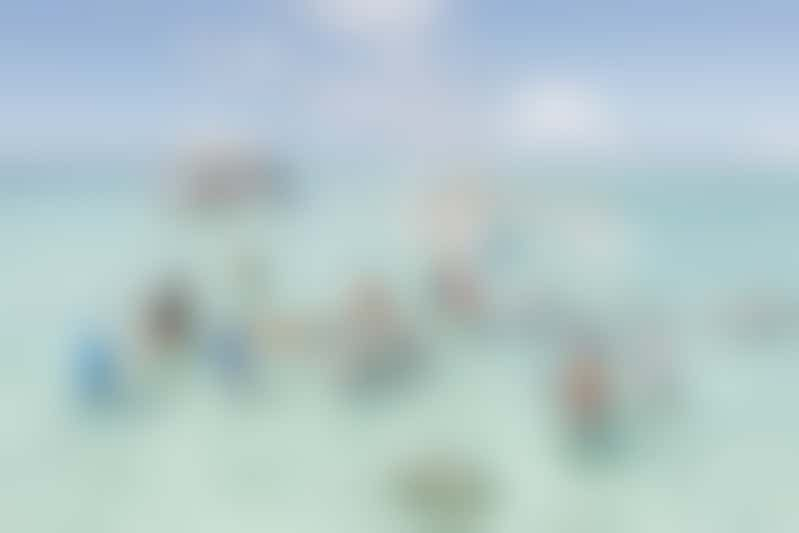 Excursions on Wind Spirit
Everyone appreciates a freebie, and some luxury cruise lines -- such as Regent Seven Seas and Viking Ocean Cruises -- offer free shore tours in every port. Likewise, the yacht Crystal Esprit also packages a shore excursion in each port into its cruise fares. (Crystal's traditional cruise ships do not include shore excursions in their fares.)
Even when luxury cruise lines don't offer complimentary tours, they still place an emphasis on developing special shore events for passengers. In addition to regular paid excursions, lines including Azamara and Seabourn host complimentary outings. Azamara takes passengers on an "AzAmazing Evening" once per cruise. Experiences range from a visit to the Mikhailovsky Theater in St. Petersburg, Russia, to a polo match and reception in St. Tropez, France, and a festive gala at the Titanic Belfast museum in Northern Ireland. Seabourn also offers one free event on certain itineraries; its most famous complimentary excursion is a lovely evening of classical music at the Odeon theater at Ephesus in Turkey. If you're sailing with Windstar Cruises, you'll find free private beach parties or cultural events on select sailings.
And the perks don't stop with shore-sponsored tours. Lines such as Silversea and Azamara offer free transportation from its ships to most town centers so you can explore independently.
9. Incredible Shore Experiences
Sailing aboard a luxury ship often gives you access to experiences that aren't available to the general public. Lines work had to forge connections with tour providers on land that can really "wow" passengers. Crystal Cruises, for example, programs shore tours called Crystal Boutique Adventures and Crystal Overland Adventures. The tours aren't cheap, but you'll be able to say you've flown at twice the speed of sound in a MiG fighter jet over Moscow or spied a mountain gorilla in Bwindi Impenetrable National Park in Uganda.
Oceania Cruises' Culinary Discovery Tours are limited to 18 people and are all about discovering the cuisine of a region in an intimate way. The ship's master chef accompanies these tours, which could include a visit to a local market, winery, cooking school or restaurant.
10. Getting to Know People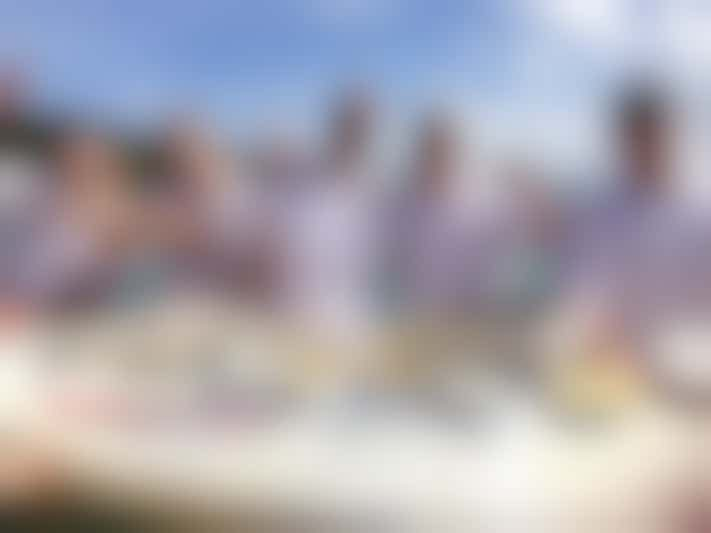 Caviar in the Surf by Seabourn (Photo: Seabourn)
On big ships, especially those with freestyle dining and alternative restaurants, you often meet people once  and never see them again. On a smaller ship, you tend to be thrown together more easily and more often. It's easy to meet people when you join a trivia team or small-group shore tour, or gather for complimentary drinks around the bar or coffee cafe. Many cruisers make friendships that last long after the journey.