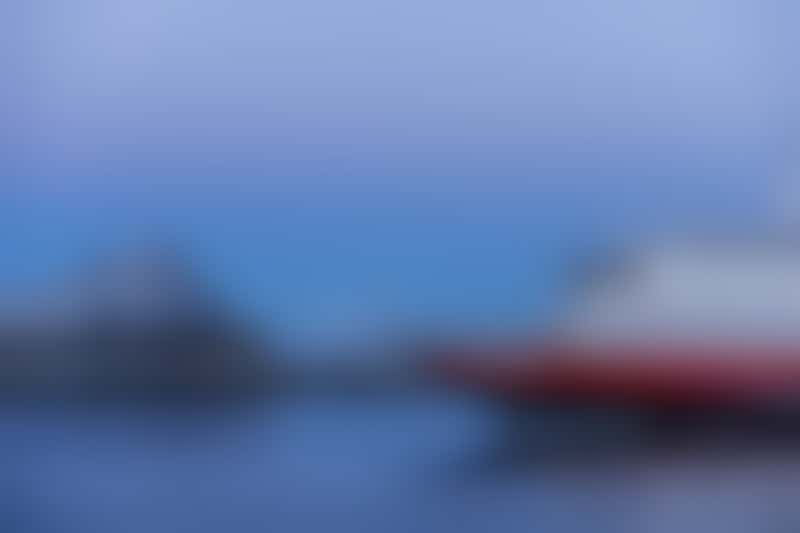 Top 10 Reasons to Sail With Hurtigruten (Photo: Hurtigruten)
1. Because Hurtigruten Has Been Doing it the Longest
The line has been sailing the Norwegian fjords since 1893; operating as a daily passenger and freight service for the local Norwegians, and delivering goods to otherwise inaccessible towns and villages. It was originally set up by the country's government to improve communications along the uneven coastline, and the first journey -- captained by its founder Richard With -- was a round-trip sailing from Trondheim, calling at ports such as Bodo and Tromso. It arrived in its destination Hammerfest -- one of the most northern towns in the world -- after just 67 hours, a journey that was heralded as breakthrough for the country's communications. Post, which had previously taken three weeks in summer and five months in winter to deliver to Hammerfest from central Norway, could now be delivered in seven days.
---
2. It Sails These Waters Year-round
Other lines tend to offer fjord itineraries only in summer, but with Hurtigruten still being a lifeline for many locals, its ships continue to operate throughout the seasons, 365 days a year. This means passengers can experience Norway in every season -- from the icy grip of winter when the landscape becomes a blanket of white, to summer when daylight takes over the darkness of night; and then everything in between, when spring bathes the landscape in green, and autumn transforms mountainsides into reds and golds.
---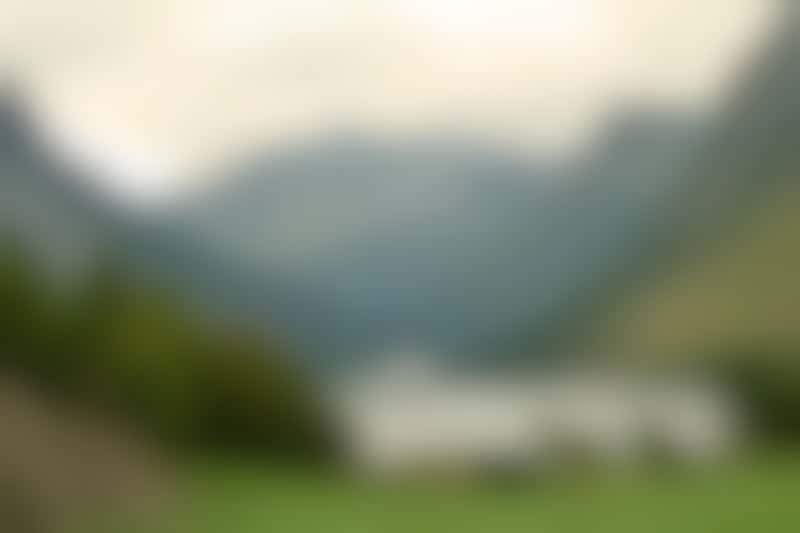 They Sail Most of the Length of Norway (Photo: Hurtigruten)
3. They Sail Most of the Length of Norway
Hurtigruten sails nearly the whole length of the Norwegian coast, from Bergen right up to Mehamn in the north. As such, it takes in far more Norwegian ports than any other line -- 34 in total -- some of which are just tiny villages comprising only a few houses and shops scattered around the dock.
---
4.  The Food
Hurtigruten recently introduced its "Norway's Coastal Kitchen" concept, with an emphasis on reflecting the regions through which it sails, in its daily menus. The new focus means nearly all food is fresh, picked up from each port -- fishermen even sail out to the ship to hand-deliver the fish themselves. Local specialties are served up daily, and food-based activities are often held onboard based on the towns and regions through which the ships pass. "Fish ice-cream" is even on offer on some ships for those brave enough to try it.
---
There Are Surprises (Photo: Hurtigruten)
5. There Are Surprises
Because the crew know these waters inside out, there are sometimes unexpected additions to the itinerary. The Trollfjord for example is an incredibly narrow fjord, with steep cliffs looming up either side. Entering it is weather dependent, and as such it is usually not advertised on itineraries. But if the weather is clear, the crew will sail down it as a treat for passengers, before performing an impressive tight three-point turn and returning back.
---
6. The Focus is on the Landscape -- and Little Else
There are no casinos or Broadway shows on Hurtigruten ships, but passengers are unlikely to miss them. As the line is so fond of reminding its guests; its entertainment is the ever-changing landscape. The traditional shows familiar on other lines would simply take passengers away from the watching the panorama they came to see, or distract them from star-gazing and hunting the Northern Lights.
---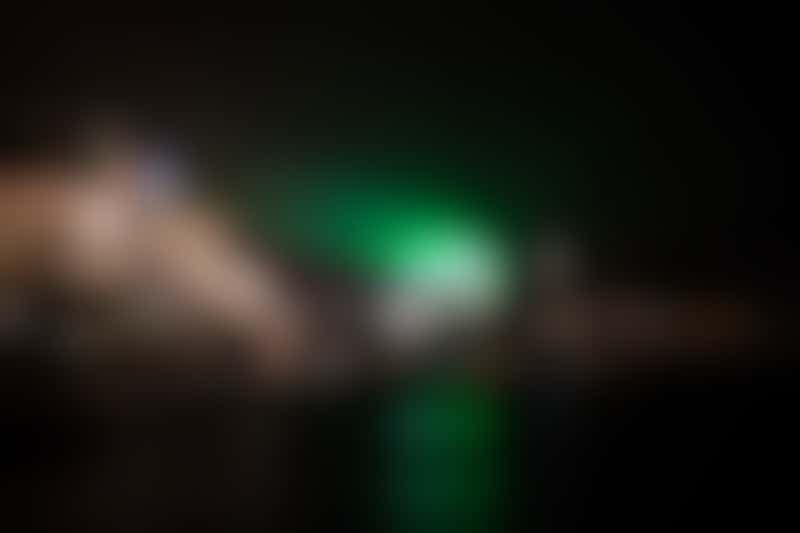 It Does Entertainment the Norwegian Way (Photo: Hurtigruten)
7. It Does Entertainment the Norwegian Way
The line does have other forms of entertainment though -- such as when its ships cross the Arctic Circle, and the captain gathers all those that haven't crossed it before on deck, so he can perform a "special ceremony" (think ice cubes, a very cold back and warm soup). And then there are the mini plays; when the crew find themselves with time on their hands, they will sometimes dress up in costume and perform local folk tales for passengers. If the ships are able to make it down the Trollfjord, staff have been known to dress up and put on a performance at the bow as the guests crowd around on the upper decks to watch -- the ship even has green lighting, which bathes the towering cliffs of the fjord in an eerie light to add to the show.
---
8. Focus on Sustainability
Cruising doesn't always have the best environmentally-friendly reputation, but Hurtigruten is genuinely passionate about sustainability and limiting its impact on the waters it sails. It has introduced new excursions that focus on giving back to local communities, and offers volunteer beach-cleans, where passengers join crew in picking up litter from the beaches in ports of call. Last year the line created the Hurtigruten Foundation to focus on sustainable travel, with Lewis Pugh -- the United Nations Patron of the Oceans -- appointed as its ambassador. It is a focus that is being driven from the top -- the line's chief executive Daniel Skjeldam has personally pledged to explore ways of fuelling its ships without oil, and has even hinted that they could be battery powered in future; recharged by local waterfalls when the ships are in port.
---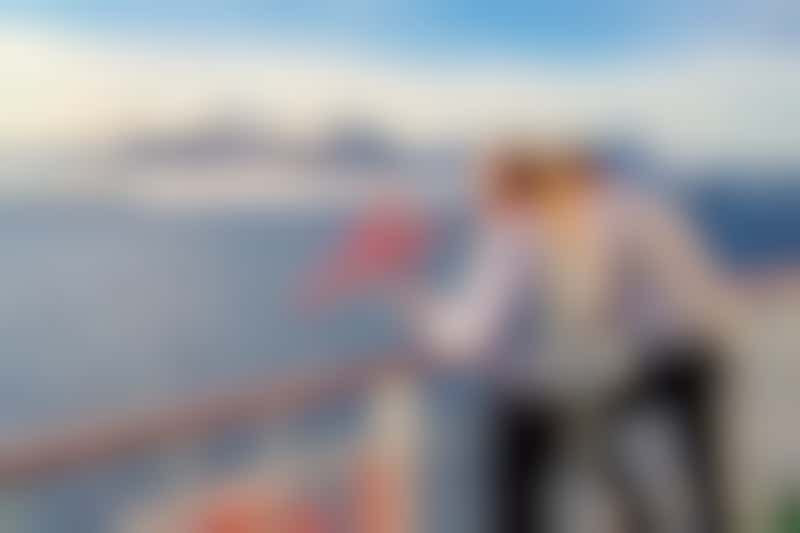 Hurtigruten Crew (Photo: Hurtigruten)
9. The Crew
Hurtigruten's onboard staff are largely Norwegian, often originating from the many ports and towns which the ships pass. As such, they are full of local knowledge and can provide tips on places to visit, bars to drink in and restaurants to sample in port. They are also renowned for their friendliness, and are always on hand to answer any questions passengers might have, or explain the various myths that shroud the coastline.
---
10. Because Norwegians Use It
With its jagged coastline divided by long and winding fjords, Norwegians remain just as reliant today on Hurtigruten to deliver food and cargo as 100 years ago. It's also a much more convenient way for the locals to travel, and families will hop on and off at each ports along the route. Sitting out on deck watching the snowcapped mountains slide by, as Norwegians chatter around you is a special experience.  What could be more authentic than travelling with the locals themselves?