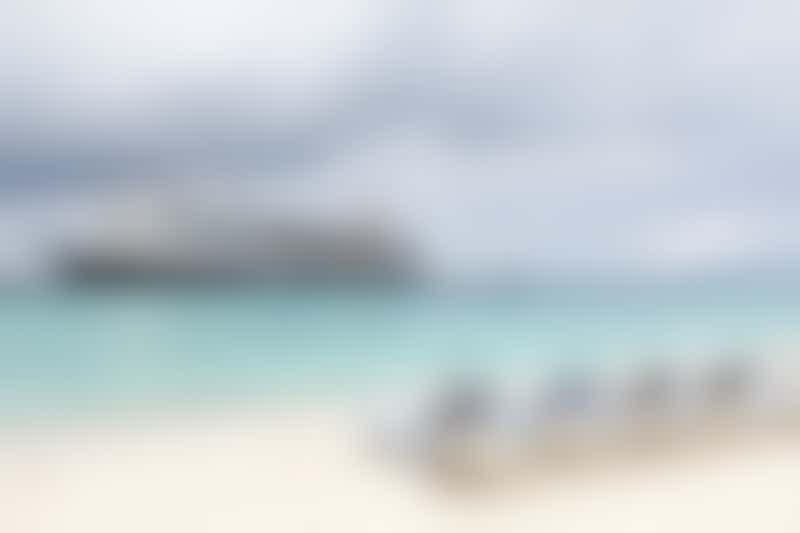 Braemar in Grand Turk (Photo: Fred. Olsen Cruise Lines)
If there was a word to describe Fred. Olsen Cruises it would probably be 'comfortable'. This Norwegian-owned line, still family-run and celebrating its 170th birthday in 2018, operates four classic ships aimed squarely at Brits of a certain age who are looking for good food, adventurous itineraries,  entertainment to suit their interests and the company of like-minded people.
Ships are cosy, rather than flashy, with modern facilities like pools, spas, cinemas and gyms but no gimmicks. Tradition is honoured; people wear black tie on formal nights, activities include gentle pursuits like talks on gardening  and watercolour classes, and there's daily afternoon tea. Service is attentive and drinks are reasonably priced, with Sterling as the onboard currency.
Where the line really shines is in its creative itineraries. If you're hoping to cruise to some of the most far-flung corners of the world, sometimes without even boarding an aircraft, there's a chance a Fred. ship will sail there.
The ships are elegant, classic and affordable
The four ships each have a smart, classic look, especially in their raked aft decks. They are manageable sizes, too. Balmoral, the flagship, is the largest, with a capacity of 1,350 and a Scottish theme running throughout. Braemar is light and airy, carrying 929, while Boudicca carries 880. The 804-passenger Black Watch, the fleet's 'grand' dame, underwent a thorough refit at the end of 2016 with upgrades to all cabins and public areas. The ships get their graceful shapes from the fact that they don't have deck after deck of balcony cabins, but each does have some cabins with a private veranda.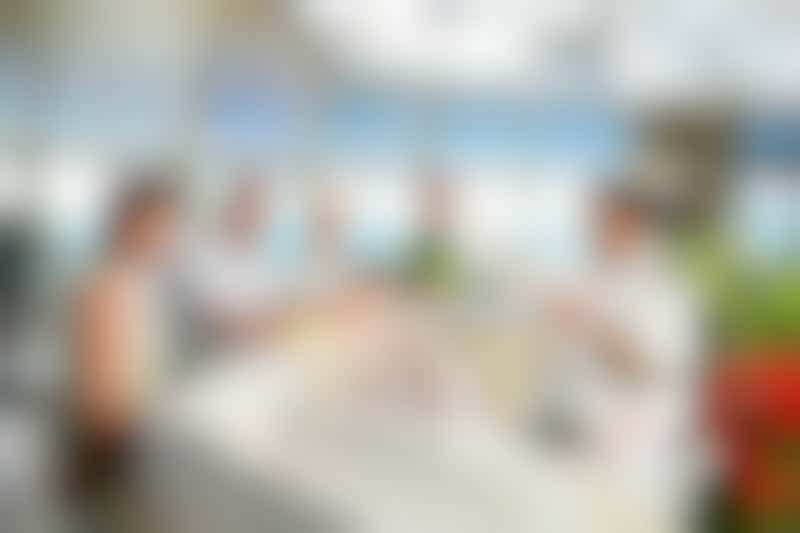 Tropical drinks served on a Fred. Olsen ship. (photo: Fred. Olsen Cruise Lines)
There's no need to blow your budget at the bar
Drinks are very reasonable -- currently £4.05 for a glass of wine and £3.30 for a pint. There's also very good all-inclusive upgrade offer of £10 per day if you book in advance. Remember to do this, though, as it doubles if you decide to upgrade once you're onboard. Tips, too, needn't break the bank, at a recommended £4 per person, per day.
You can sail from all over the U.K.
Fred. Olsen operates several fly-cruises but it's really known for its impressive programme of ex-U.K. itineraries.  Ships depart from 11 U.K. ports., including Dover, Southampton, Falmouth, Harwich, London Tilbury, Liverpool, Newcastle, Rosyth, Greenock and Belfast.  Cruises go all over Europe, from the Canary Islands to the Mediterranean to the Baltic, and further afield, catering to the bucket-listers among its passengers, many of whom are retirees and have time to spare. Boudicca, for example, sails from Liverpool to Bermuda for the America's Cup and separately, to Canada and Greenland. Black Watch operates an annual world voyage; in 2018 a proper circumnavigation to Australia and back. Also in 2018, Balmoral will take revellers to Rio Carnival, while in 2019, the ship will sail a 62-nighter to California, from Southampton, taking in San Francisco, San Diego and Los Angeles, as well as Caribbean ports and two transits of the Panama Canal.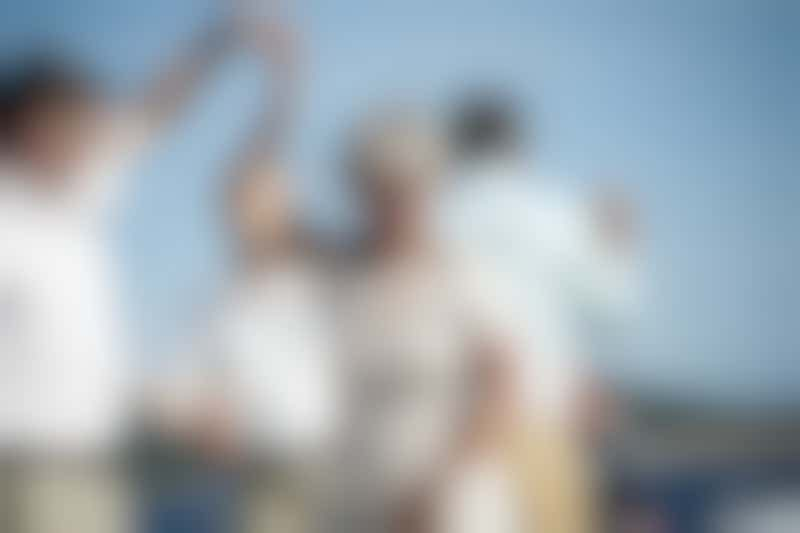 Dancing on the Sun Deck (Photo: Fred. Olsen Cruise Lines)
They're great for singles
Fred. Olsen really looks after single travellers. For a start, there are single cabins on all the ships (which get booked up quickly) and reasonable deals throughout the year that keep single supplements down (look out for the annual January sale with a whole range of cruises with no single supplement at all). Singles' mingles are arranged, and for ladies who enjoy a spot of ballroom, gentleman dance hosts are ready to twirl dancers of any standard around the floor. Because Fred. Olsen offers traditional fixed seating dining in two sittings; singles can also request a big table and meet fellow travellers with ease.
Grandparents are not forgotten
While most cruises are adults-only, families are welcome in peak holiday periods. These are most likely to be multigenerational families, or grandparents travelling with grandchildren, and the experience is better for younger kids than teens, as it's fairly sedate. When there are enough kids onboard, a children's club, Little Skippers, operates for five to 11-year-olds, offeringa variety of games and fun activities. Children get designated pool time and there's a kids' menu in the restaurant. There are  family-friendly shore excursions like Segway tours, jeep safaris, whale watching and bike tours when families are onboard.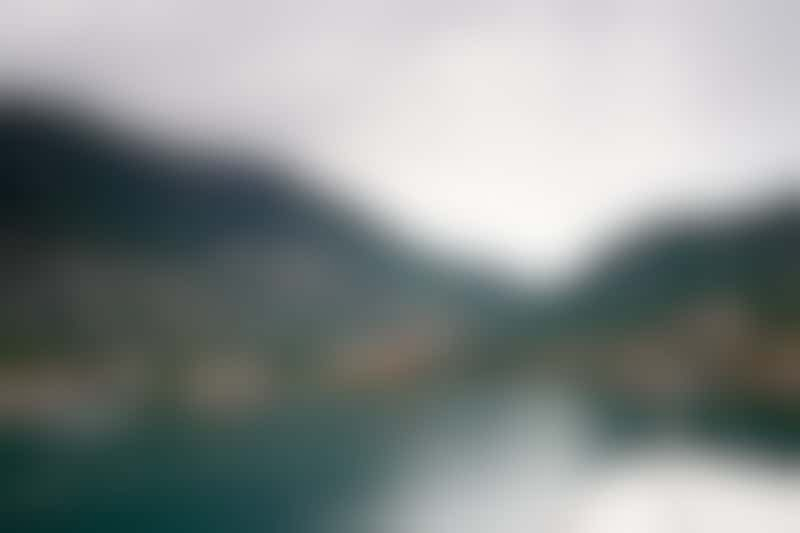 Boudicca in the Bay of Kotor, Montenegro (Photo: Fred. Olsen Cruise Lines)
Get to the heart of the destination
Because the ships are small by today's standards, they can get close to the main attractions on an itinerary. In Germany, you'll sail right into Bremen on the river Weser. In Bordeaux, while big ships moor out at Le Verdon, Fred. Olsen vessels slip up the Gironde estuary into the Garonne, to dock alongside in gorgeous Bordeaux. They can also squeeze through Germany's Kiel Canal,  up the Guadalquivir into Seville and along the Seine as far as Rouen, a beautiful port in itself and an easy jumping-off point for Paris.
Fabulous fly-cruises
If you're prepared to fly, even one-way, ships scatter all over the world. For example, you might sail from Liverpool on Boudicca to Suez, Oman, Mozambique, Madagascar and Mauritius; or take a leisurely meander round the Caribbean on Braemar, taking in Cuba, or the Amazon; or visit South Africa on Boudicca or India on a sector of Black Watch's world voyage.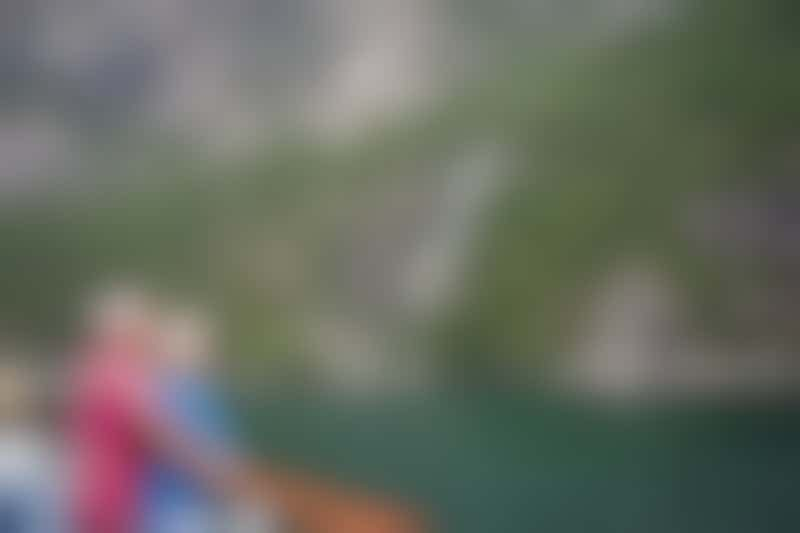 Black Watch Norwegian fjord cruise (Photo: Fred. Olsen Cruise Lines)
They're experts on Norway
Fred. Olsen makes the most of its Norwegian heritage and small ships in the Norwegian fjords. You can sail there from seven U.K. ports, on cruises ranging from a five-night mini-break from Newcastle to a 27-night epic that visits the fjords and then heads out to Spitsbergen, Iceland and Greenland. The ships go right into longer and narrower fjords, from the skinny Naeroyfjord, only 250 metres wide at one point, to the vast and tranquil Lysefjord, only accessible to small ships, with cliff faces towering up to 1,000 metres over the glassy water. There are also winter sailings to search for the northern lights.
You can try a cruise without even getting a passport
Like all cruise lines, Fred. Olsen is trying to attract first-timers, and offers regular one-night taster cruises for which you don't even need a passport, or travel insurance. These are offered when ships are sailing from one U.K. port to another and for £79, you'll enjoy dinner, entertainment and accommodation. You just need photo ID such as a driving licence or council-issued travel card.
Finally, you can get your money back if you don't like it
Fred. Olsen goes out on a limb with its 'Enjoyment Promise', launched in 2013 and taken up by only the tiniest percentage of cruisers. Essentially, if you don't like what you find, simply contact guest services within the first 48 hours of your cruise and Fred. Olsen will refund your cruise fare and pay to get you home.