If you're cruising the Western Caribbean and you're also a snorkeler or diver, you're in luck -- the region boasts some of the most diverse underwater marine environments in the Caribbean. Ports of call like Georgetown, Grand Cayman and Cozumel are minutes from some of the best sites for everyone from the novice snorkeler to the seasoned diver who's looking to add some street cred to his logbook. If you plan on diving more than once or twice it's worthwhile to bring your own gear (if you have it); even casual snorkelers should consider bringing their own mask and snorkel for both fit and hygiene purposes.
1. Key West, Florida
The Florida Keys National Marine Sanctuary spans the 120 miles from Key Largo in the north to Key West in the southwest, and protects nearly 3,000 nautical miles of coastline and waters, home to the third largest barrier reef system in the world. Divers and snorkelers are spoiled for choice, with shipwrecks, coral reefs, mangroves and seagrass habitats all competing for their attention.
Divers will want to check out the USS Vandenberg, an ex-military missile-tracking ship that went down seven miles south of Key West in May 2009. Sitting in 145 feet of water, the top of the superstructure is at a more diveable 45 feet.
Snorkelers will find their own sunken treasure at the Dry Tortugas National Park, an uninhabited island chain 70 miles west of Key West and accessible by day boat excursions. Clear blue waters range in depth from 5 to 15 feet. On the wrecks, you can expect to see jacks, groupers, lobster; snorkel excursions, whether at the Dry Tortugas or elsewhere, will yield much of the same, plus small tropicals and, in the Dry Tortugas, Queen Conch.
Best for: Owing to depths and the likelihood of currents, the Vandenberg is better suited to advanced divers; any of the sites recommended for snorkelers are also suitable for more casual divers.
2. Cancun, Mexico
From Cancun at the tip of the Yucatan all the way to Costa Maya in the south (see below), the Caribbean coast of Mexico is a wonderland for divers and snorkelers. In addition to the second longest coral reef in the world (which extends into Belize), Cancun offers a unique underwater attraction, the Museo Subacuatico de Arte (MUSA) or underwater museum. Designed by artist Jason deCaires Taylor, MUSA offers divers and snorkelers over 400 underwater sculptures scattered over a wide area. Don't miss the Burning Man, modeled after a local fisherman, and seeded with fire coral, as well as the VW Beetle and the Urban Reef installation, which features a group of small suburban-style houses designed to attract fish life. Underwater statuary is beginning to host both coral life and fish life; the new houses are home to pufferfish, crabs and lobsters.
Best for: With depths beginning at only eight feet, the MUSA is suitable for snorkelers and divers alike.
3. Playa del Carmen, Mexico
Though it's often just the point of embarkation to Cozumel for many divers, the waters around Playa del Carmen deserve exploration of their own. If you're visiting from December to March, take the opportunity to dive with migrating bull sharks. Local dive shops conduct excursions in about 60 to 70 feet of water, where you'll drift in a gentle current. You can expect to see up to 20 sharks in water that boasts around 80 feet of visibility.
For a more serene experience, try snorkeling or diving in one of the nearby cenotes. Made of porous limestone, the entire Yucatan is pockmarked with semi-underground caverns, filled with fresh water and thought to be sacred places by ancient Mayan cultures. Nowadays, snorkelers can experience the crystalline waters from above, while cavern or cave divers can venture on static lines into the depths of the caverns. In addition to the seasonal bull sharks, divers and snorkelers can expect to see eagle rays, turtles, jacks, sergeant majors and a host of reef fish.
Best for: Bull shark dives are best suited to experienced divers, as are cave dives. Cavern dives (where ambient light is still visible) are suitable for beginners, as is cenote snorkeling.
4. Cozumel, Mexico
A teardrop-shaped island a little over 10 miles from Playa del Carmen, Cozumel's been known for years as a premier dive destination, and for good reason. Famous sites like Palancar Reef, Tormentos Reef and Santa Rosa Wall run the length of the western side of the island. Cozumel's known for strong currents; boats drop divers in the water, and they drift effortlessly over reefs at depths anywhere from 40 to 100 feet. At the end of the dive, divers surface where they are and the boat comes to them.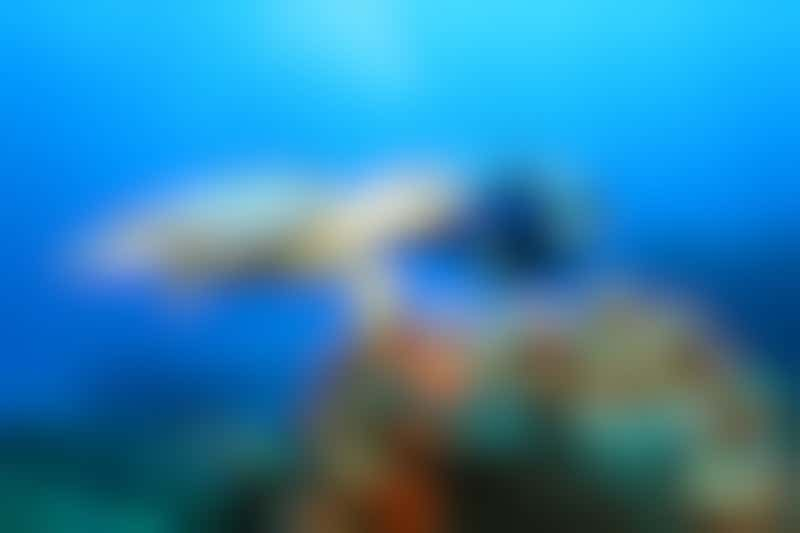 Photo courtesy of Brian Lasenby/Shutterstock.com
Good snorkel trips leave from the Money Bar dock (formerly known as Dzul Ha). Many cruise ship excursions feature snorkeling here, but you can book from the bar directly too. Chankanaab Marine Park is another great snorkel spot -- bypass the captive dolphin experiences and check out the underwater statues of Christ and Chaac Mool, the Aztec rain god, as well as thick schools of Bermuda chubs and jacks. Entry on the ironshore reef is easy via steps from the beach.
Best for: Dives range from novice to advanced; be sure you're comfortable in a strong current, and bring a safety sausage for visibility upon surfacing. Snorkeling at Dzul Ha/The Money Bar is suitable for novices; be careful of currents that push out towards the channel in northern Cozumel.
5. Costa Maya, Mexico
Costa Maya lies about 100 miles south of Playa del Carmen and just north of Belize. Though the topside environs can seem Disney-esque, the underwater offerings are on par with the rest of the Yucatan coast, and here again you'll have access to the world's second longest barrier reef. Dive operators from local village Mahahual cater to cruise ship passengers; though they typically depart for the reef at 9:30 a.m., they can adjust the schedule based on your arrival. Because the area is relatively undeveloped, the reef is in good shape here, especially if you've got time to venture out to the rarely dived Chinchorro Banks, a two-hour boat ride from Mahahual. If not, the main reef is only 10 minutes from shore via boat. Divers can spot eagle rays, sea turtles and schooling tropicals. Snorkelers head into the waters off Punta Placer at the Mayan Beach Garden hotel, which is about 10 miles south of Mahahual. There are healthy stands of elkhorn, finger coral and brain coral.
Best for: Everyone from novice snorkelers to experienced divers can enjoy the marine life.
6. Isla Mujeres, Mexico
In the last few years, a remarkable event has become the main marine draw in Isla Mujeres: Hundreds of gigantic whale sharks (some measuring up to 40 feet long), all feeding on a smorgasbord of fish eggs in the water, have begun frequenting the waters about an hour by boat from this tiny island off the coast of Cancun. It's a snorkel-only experience, but divers won't miss their regulators for a second. Boats drop eager snorkelers in the water amid the animals, which dive and surface with regularity looking for food (not you). Look left as one approaches with mouth agape; look right and watch as a gigantic tail disappears into the deep. Also keep your eyes peeled for manta rays, mobula rays and dolphins.
Best for: Novice snorkelers to Jacques Cousteau himself wouldn't be disappointed; swimming with hundreds of whale sharks is an experience not to be missed.
7. Ambergris Caye, Belize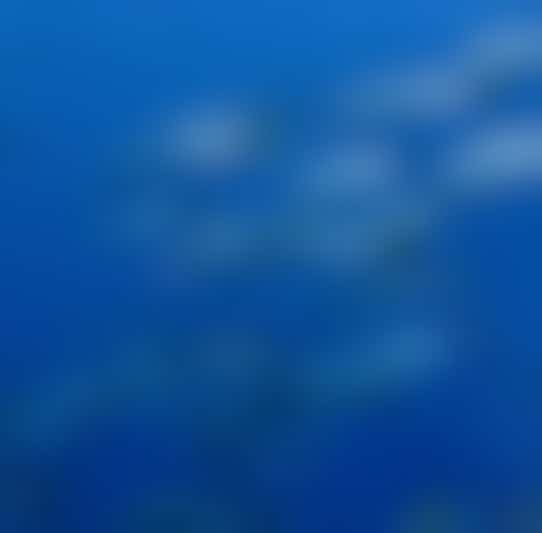 Photo courtesy of Belize Tourist Board
Best for: Everyone from novice snorkelers to experienced divers.
8. Roatan, Bay Islands, Honduras
The world's second-longest barrier reef, which starts in Mexico's northern Yucatan, continues offshore along Honduras' Bay Islands and makes for some spectacular diving. Most dives sites ring the southwest tip of the island; the most famous is Mary's Place, known for a deep fissure in the coral, which extends to 95 feet. Novice divers can remain atop the fissure in around 20 feet of water. One of the best snorkel spots on the island is right off West Bay Beach, by far the island's nicest stretch of sand. Walk past the restaurants and resorts to the far end of the beach to find an expanse of coral reef and small fishes such as parrotfish, jacks and butterflyfish as well as the occasional sea turtle.
Best for: Everyone from novice snorkelers to experienced divers.
9. Cayman Islands
Grand Cayman is another storied dive destination that won't disappoint. Though it's best known for wall diving, one of the most popular is the USS Kittiwake, which served from 1945 to 1994; her most memorable mission was the recovery of the Challenger space shuttle disaster. Scuttled in January of 2011, corals have not yet taken hold on the ship's five decks, but sponges, goliath groupers and plenty of small reef fish like jacks and squirrelfish have. The top of the ship is in only 15 feet of water, making it suitable for snorkelers, but the signature snorkel experience on the island is at the famed Stingray City and Sandbar. It draws the crowds, so if you can go early in the morning, by all means do. Fishermen used to clean their catch here, and the remains drew in legions of hungry stingrays. Nowadays, dive operations perform the same function, ensuring that you'll get an up-close encounter with these graceful animals.
Best for: Everyone from novice snorkelers to experienced divers.
10. North Coast, Jamaica
Jamaica's north coast, right on the edge of the Cayman trench, has a diverse coral reef structure, which begins at around 60 feet and drops to over 150 feet. Unfortunately, Jamaica has not taken the steps that many other Western Caribbean destinations have to protect its underwater environment, but nonetheless there are a few good dive spots nearby. Devil's Reef, which starts at around 65 feet and slopes down to 135 feet, is known for scorpionfish, tunnels and caverns, and the nurse sharks that hide inside them. Creole wrasse, green morays and Atlantic spadefish also make an appearance.
Snorkelers should try Runaway Bay, where there's great snorkeling about 100 feet from the shoreline of many resorts. There's healthy brain coral, stingrays, pufferfish and a variety of reef tropicals as well.
Best for: Everyone from novice snorkelers to experienced divers.