1. Marella Explorer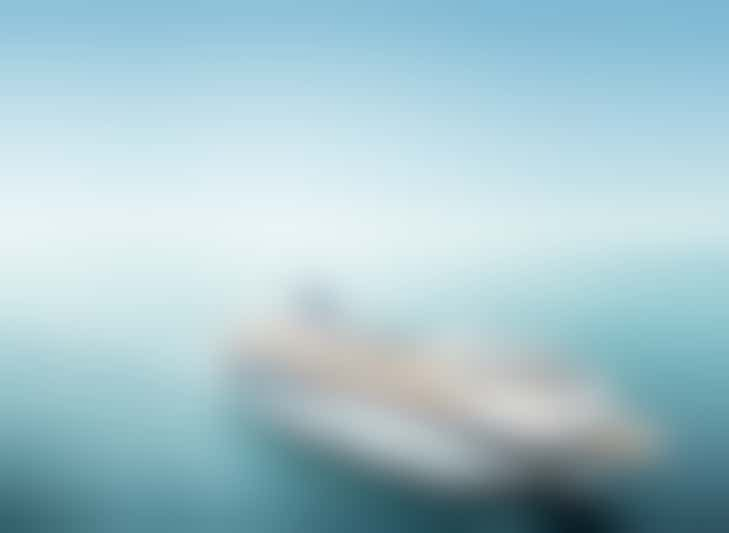 Marella Explorer 2 (Photo: Marella Cruises)
Why is it good for a no-fly cruise? Marella Explorer will be based in Newcastle for round-trip holidays this summer and is Marella Cruises' newest ship along with sister ship Marella Explorer II, which launched in April 2019. It's ideal for British family holidays thanks to facilities such as children's clubs and a Sports & Family deck. The mostly British entertainment and food means children will feel at home onboard and its northern homeport saves the need to get all the way to the south coast with all the paraphernalia that children require before they're prepared to leave home. As an added bonus for frazzled parents, its cruises are all-inclusive, with drinks and gratuities included, making it much more affordable for families.
**Where does it go? ** Arriving in Newcastle after a winter in the Caribbean, Marella Explorer will sail to northern Europe from the beginning of May until September. Its first itinerary will take it to the Baltic Sea with a 14-night cruise that not only includes the star ports of Tallinn, St Petersburg (overnight stay), Helsinki, Stockholm and Copenhagen, but also features a day in Oslo -- Norway's compact capital with its magnificent Viking and maritime museums.
Norway's fjords loom large in several other six to 13-night cruises, with the longer Midnight Sun cruise in June getting all the way to Alta, high in the Arctic Circle, before returning home. There's also a 14-night Lands of Fire & Ice cruise in July to Iceland and Norway via the Orkney Islands. Marella Explorer will conclude its summer season with a few round-trips from Southampton before it heads to the Canaries for the winter.
Ship highlights When Marella Explorer joined the fleet in summer 2018 it raised the bar for Marella Cruises with 10 restaurants and 10 lounges, introducing The Dining Club for foodies and the first Champneys spa at sea. The 1,924-passenger ship had a massive makeover before becoming the line's biggest ship and it's bathed in natural light -- from the two-deck picture windows of the lively Indigo bar-club-casino to the two-deck glass wall in main dining room, Latitude 53. There's also a retractable glass roof in the Mediterranean lounge and restaurant above. The family deck features mini-golf, volleyball and basketball, a couple of pools and a cinema, plus burgers and pizza at the Snack Shack. The adults-only Veranda with double sun loungers and private cabanas, meanwhile, offers an escape while children hang out in their clubs.