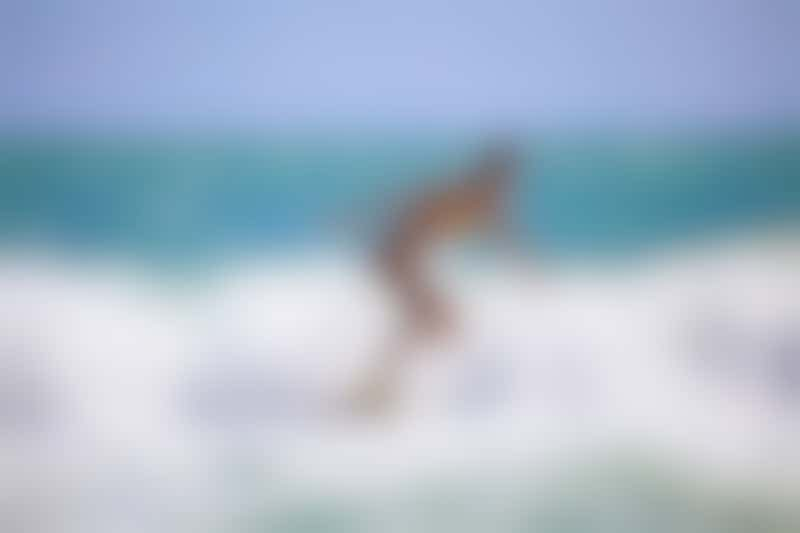 Where: Oahu/Maui
Why: Hawaii is the place to experience all the thrills -- and spills -- that surfing offers. Even if you know you'll never be a pro like Laird Hamilton, it's certainly worth taking a surfing lesson. The true mecca for surfers is and will probably always be Oahu. The island's famous North Shore and Waikiki draw fans of the sport, ranging from experts to first-timers. Don't be surprised to see kids out there, all attempting to hang ten. If you're not spending time pre- or post-cruise in Oahu, sign up for surf lessons in Maui instead.
Watch out for: Surfboards can cause friction burns, even after a two-hour lesson, so be sure to don a rash guard and reef shoes (most surf schools provide them).
How: Hans Hedemann Surf School offers three locations on Oahu: Waikiki Grand Hotel, Kahala Hotel and the North Shore at the Turtle Bay Resort. At Hawaiian Fire Surf School, most of the surfing instructors are also firefighters. Two-hour group lessons take place on secluded Kalaeloa Beach on the west side of Oahu, and the ratio is three students to every instructor. On Maui, you can literally "get your feet wet" at Goofy Foot Surf School, where all the instructors have at least 10 years of surfing experience. Group lessons take place in Lahaina at the Breakwall, where there always are waves.
2. Snorkeling
Where: Maui/The Big Island
Why: There's great snorkeling on all the islands, but if the tides and winds are just right, you can snorkel inside the rim of Molokini volcano and bird preserve located in Alalakeiki Channel between the islands of Maui and Kaho'olawe, the crescent of which emerges from the water. The water is so clear that you can see the tropical fish from the boat, including angelfish, octopus and maybe even a reef shark or two. The ride to and from the snorkel site is half the fun. On The Big Island, the waters off Kona are clear and calm -- ideal for viewing coral, turtles and other marine life. Prime sites include Kealakekua Bay by the Captain Cook Monument, Honaunau Bay by the City of Refuge Historical Site and, for easy access from your ship, Kahaluu Beach Park.
Watch out for: If you want to, consider donning a wetsuit if it gets breezy in the wintertime.
How: Maui Classic Charters offers two catamaran excursions from Maalea Harbor to Molokini. Four Winds II is the larger of the catamarans; Maui Magic is the faster of the two. Both trips include continental breakfast, hot barbecue lunch, an open bar, all snorkel gear, boogie boards and float belts. Plus, both boats have waterslides. Another option is to simply "do it yourself" on Maui at an award-winning stretch of sand like Kaanapali Beach; you can rent snorkel gear at the Sheraton Maui Resort. Don't forget to bring a bag of breadcrumbs to feed the fish. On The Big Island, Kona Boys offers a kayak-and-snorkel tour on Kealakekua Bay. With your guide, you'll paddle across to the Captain Cook Monument, hop in the water to see marine life (more than 200 species of fish call this area home), then enjoy some drinks and refreshments before kayaking back across the bay. Tours run four to five hours.
3. Scuba
Where: Maui/Lanai
Why: Lanai Island, accessible by boat from Maui, draws scuba divers by the boatload because of its unusual underwater formations, known at the cathedrals. These are tubes, caverns, ledges and walls of lava that make excellent backdrops for underwater photography and mazes for exploration. When you go into this cavernous area and look up, it's like you're peering at a stained-glass window, because of the effect of the light shining in from the sides of the underwater lava tube.
Watch out for: When searching for a dive spot, the weather is a key factor. A good dive master will choose a location based on his or her knowledge of the area and other criteria, such as high winds and waves.
How: Maui Dive Shop offers two-tank dives to Lanai twice a week. For morning dives, they will offer free pickup in Lahaina Harbor; in Kahului, you will need to make arrangements for a car or cab to bring you to Maalea Harbor. Morning dives include a hot breakfast and deli lunch. The afternoon Manta Dive on Maui goes to an area where the manta rays come to rest while fish eat the algae off their backs. Most of the time, you can view the manta rays. The company also conducts night dives two evenings a week.
4. Snuba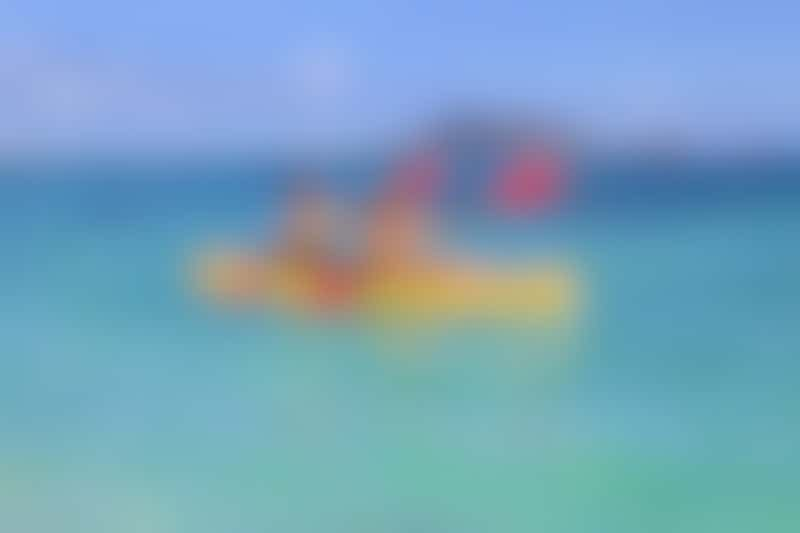 5. Kayaking
Where: Kauai
Why: One of the best places to kayak is on the beautiful Hule'ia River, which is also known as a filming site for the blockbusters "Jurassic Park" and "Raiders of the Lost Ark." You'll paddle two miles into Kauai's jungle, through the Hule'ia National Wildlife Refuge and a living archeological fishpond that has preserved the aquaculture methods of ancient Hawaiians. The Wailua River, which is a sacred place in Hawaii, is another popular kayak destination.
Watch out for: Your arms may get tired, even though the fiberglass paddles are lightweight. You'll wear a life vest and receive a dry bag for your personal items.
How: Island Adventures, departing from Nawiliwili Boat Harbor, offers the Hule'ia River tour, which includes a 1.5-mile nature walk, a swim in a mountain pool and lunch. Kayak Kauai offers a five-hour paddle and hiking adventure on the Wailua River, which is a sacred place in Hawaii. It includes a superlative swim at a waterfall. If you want to kayak on your own, Outfitters Kauai offers kayak rentals on both the Wailua and Hule'ia rivers.
6. Fishing
Where: The Big Island
Why: Kona is considered the "billfish capital of the world." Take the challenge, and try your hand at catching a Pacific Blue marlin, swordfish or a sailfish.
Watch out for: Even with an expert guide, there's no guarantee you'll catch the "big one." Keep your expectations realistic.
How: Fairwind Cruises offers two separate fishing boats with half-day, three-quarter and full-day charters. On a half-day charter, you don't need to buy out the whole boat; the company simply requires four passengers for a shared charter. It provides the captain, a crewmember and all fishing equipment.
7. Boating
Where: Kauai
Why: Inaccessible by road, Kauai's rugged and scenic Napali Coast is best seen by boat. Choose a catamaran, sailing yacht or Zodiac raft -- whichever fits your style and wallet -- and see this undeveloped and beautiful region first hand.
Watch out for: As with all boating, passengers need to follow safety guidelines, particularly as this is a wild area. In winter, weather can be rough, and boat trips might be canceled. Bring motion-sickness pills in case you're prone to seasickness. As weather conditions vary, don't forget sunscreen, drinking water, a sweatshirt and water-repellent rain gear.
How: Outfitters include Captain Andy's Sailing Adventures, which offers catamarans and rafting expeditions. Prices vary depending on season and might include breakfast and lunch. The minimum time required for each of these boating adventures is four hours, so be prepared.
8. Personal Watercraft Rental
Where: Maui/Oahu
Why: Maui's award-winning Kaanapali Beach is a great place to zip around on your own mini-speedboat, as the waters typically have a calm, gentle surf. You'll feel like you're riding a motorcycle atop the water. You won't see any fish, but it will be a thrill to travel at high speeds on your own personal watercraft, with the water right beneath you -- when it's not splashing you in the face. You can also opt to have professional photographs taken of your adventure on the ocean.
Watch out for: Be careful you don't fall into the water. (Actually, that's the best part!)
How: On Maui, Pacific Jet Sports offers a quick lesson, and then you'll get outfitted with a life jacket and special goggles. The Pacific Jet Sports tent is located on the sands fronting the Hyatt Regency Maui at Kaanapali Beach, and you'll go for a spin on the typically calm Kaanapali Beach waters. Two-person watercrafts are also available if you're going for the Elvis-and-Ann-Margret vibe. On Oahu, Jet Ski Tours Hawaii offers five-hour rentals and will even drop off the Jet Skis at your preferred location, provided the ocean conditions are safe.
9. Submarine Rides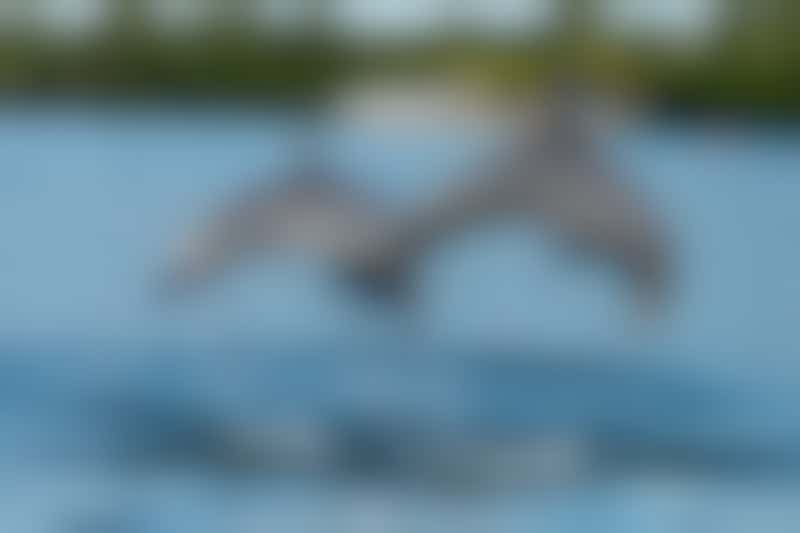 10. Swimming with Dolphins
Where: Oahu
Why: At Oahu's Sea Life Park, adults and children can swim with dolphins in the "Dolphin Royal Swim." It features two dolphins who offer you a charming handshake and affectionate kiss on the cheek before they push you across the water for a thrill ride. Patting dolphins in an enclosed area is all well and good, but how about swimming with (or, more accurately, "near") small groups of spinner dolphins in the wild? You can also take a 15- to 45-minute catamaran ride to get to the precise west Oahu location where dolphins are commonly present. Hop in the water; on any given day, you might see turtles and dolphins while you connect with nature.
Watch out for: If you're viewing dolphins in the wild, you need to listen to the guides and follow their instructions on how to behave in the water. Dolphin swims at the Sea Life Park are not recommended for pregnant women or for children younger than 8 years old.
How: Wild Side Specialty Tours offers the catamaran tour, drawing on its familiarity with the animals and their habitats. The most popular excursion is called "The Best of the West" and only takes six passengers; in addition to dolphins, you may spot turtles and whales. Besides dolphin swims, Sea Life Park offers a variety of marine-life shows, exhibits and educational programs for all ages, such as daily dolphin shows, a monk seal and penguin exhibit, a Sea Trek dive adventure and a chance to for visitors to feed the sea turtles and sea lions.