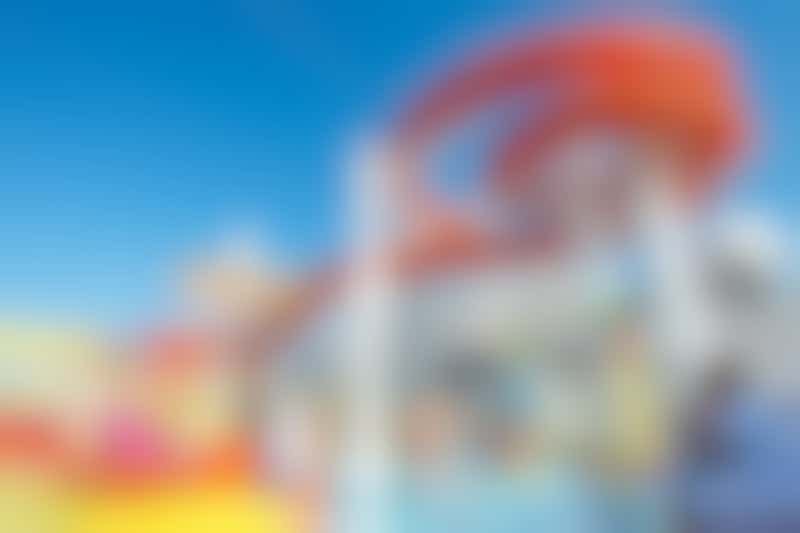 Carnival WaterWorks on Carnival Vista (Photo: Cruise Critic)
While there were no lions, tigers or bears on their way to North America (at least not that we were aware of), four new cruise ships did bring with them an array of "oh my" heart-pounding, foot-tapping, lip-smacking attractions North American cruisers quickly fell in love with.
Whether a thrill seeker, Broadway lover, fine dining aficionado or someone who likes to get down and dirty with a messy plate of ribs, cruisers found something to set their "cruiserlust" afire when Carnival Vista, Harmony of the Seas, Holland America's Koningsdam and Viking Star arrived in U.S. ports in the fall of 2016. Some of these attractions were here to stay -- Vista and Harmony are based in the U.S. for the foreseeable future -- while others only made limited-time appearances.
Here are the top 10 attractions (in no particular order) that you'll find on one (or more!) of the cruise ships that came to the U.S. in fall 2016.
---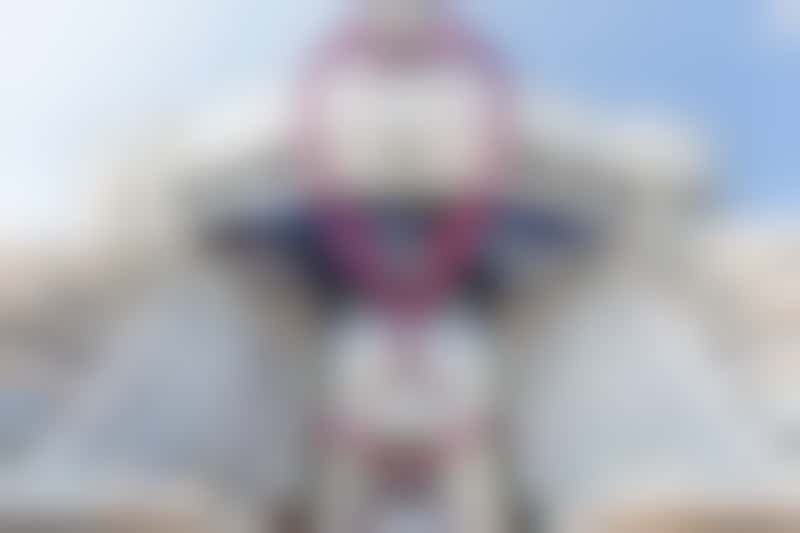 The Ultimate Abyss on Harmony of the Seas (Photo: Cruise Critic)
1. Ultimate Abyss
With its entrance perched high atop Royal Caribbean's Harmony of the Seas, the 216-foot-long Ultimate Abyss dry slide plunges riders down 10 decks (100 feet, from Deck 16 to Deck 6) through a dark tunnel while flashing lights and sound effects add to the dizzying experience. Cruisers who love a good thrill rave about the slide, but you'll need to be able to get past the glass-plank floor at the mouth of the ride, which shows you clear as day the 100-foot-drop that's ahead of you.
Show Harmony of the Seas Prices
---
2. SkyRide
The closest Carnival's newest ship, Vista, comes to a thrill ride is the SkyRide, which features side-by-side recumbent bikes suspended from an 800-foot-long racing track 150 feet above Deck 12. Riders must pedal their way around the track; you can go as fast (up to 18 miles an hour) or as slow as you like. The ride is scariest for those who are afraid of heights because the recumbent bikes are in open air with nothing between them and the deck far below. You don't need to be a thrill seeker to enjoy SkyRide; if you take it slowly you'll be able to take in amazing 360-degree views as you pedal your way around the track.
Show Carnival Vista Prices
---
3. Blend
If your idea of a thrilling good time simply involves lots of wine, the new wine blending space Blend on Holland America Line's Koningsdam, might be up your alley. Created via a partnership between Holland America and Chateau Ste. Michelle, the oldest winery in Washington State, Blend enables passengers to create their own vintage by mixing different wines together. There is no right or wrong concoction, your nose and tongue do all the judging. When all the tasting and experimenting is done, you get to walk away with a bottle of your very own blend.
Show Koningsdam Prices
---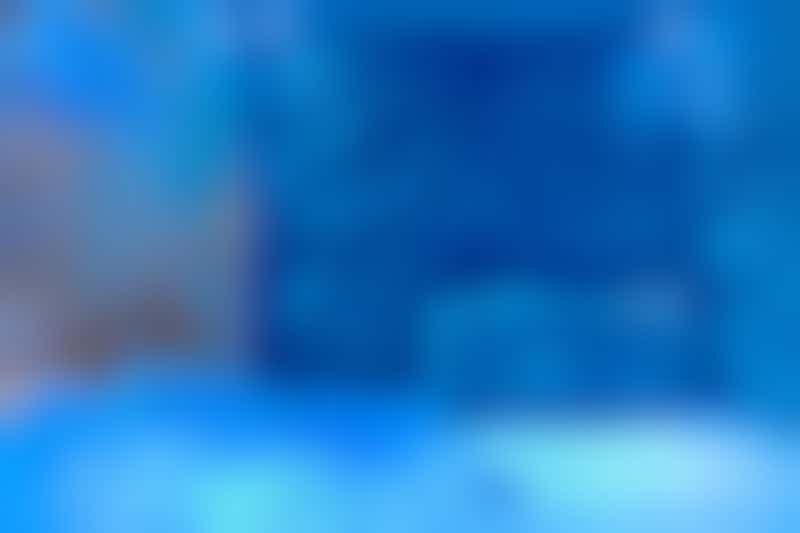 The Snow Grotto on Viking Star (Photo: Viking Ocean Cruises)
4. Snow Grotto
Thermal suites on cruise ships aren't a new idea, but Viking Ocean's Viking Star takes the concept and kicks it up a notch with the addition of the snow grotto. Based on the Scandinavian bathing ritual involving alternating hot and cold therapies, the snow grotto is -- as its name suggests -- where bathers go for their cold immersion after getting toasty in the sauna. The glass-enclosed grotto is filled with snow and a bench to sit on; the freezing room temperature keeps the snow from melting. It's positively invigorating, but you probably won't want to stay too long.
Show Viking Star Prices
---
5. IMAX
It might seem like an odd choice to have a movie theater on a cruise ship, but given the fickleness of weather, the need to keep children (including the grown-up variety) entertained and the desire for many cruisers to simply take a "night off" to watch a flick (usually in the cabin), it's actually a smart addition. You'll find a full-blown IMAX theater and accompanying Thrill Theater (with 4D special effects) on Carnival Vista. Movie choices include traditional nature-centric 45-minute IMAX films, as well as current blockbusters in both 3D and 2D.
Show Carnival Vista Prices
---
6. Grease
Raise your hand if you can sing the next line (or at least hum the tune): "Summer loving, had me a blast." If you're singing the rest of that song now with a smile on your face, you might want to look into booking yourself a cruise on Harmony of the Seas. The third ship in Royal Caribbean's popular Oasis-class, Harmony of the Seas features, among other entertainment, a full-scale production of "Grease" combining songs from the movie and the original Broadway musical. Bring along your best poodle skirt or leather jacket and get a seat in the front row.
Show Harmony of the Seas Prices
---
7. Culinary Arts Center Dinner
If you're a cooking show addict, the Culinary Arts Center Dinner on Koningsdam is a can't miss experience. Unlike the center's usual cooking classes (available on all Holland America ships), where cruisers can learn to prepare a variety dishes, during this special dinner (only on Koningsdam) cruisers get to relax and watch the chefs in action as they measure, chop, dice, brown, saute and cook up an entire farm-to-table style meal. And when the chefs have finally put down their knives and mixing spoons, cruisers get to sample their creations. Combined with unlimited wine, it's a foodie's dream.
Show Koningsdam Prices
---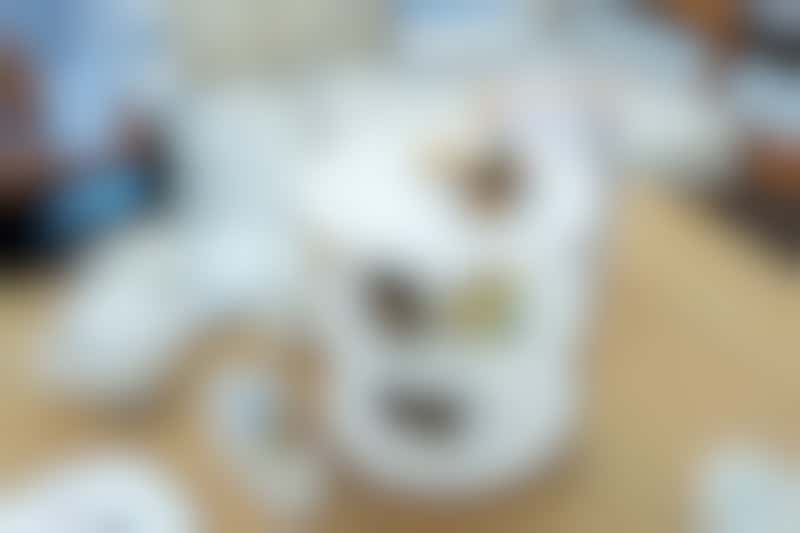 Afternoon tea in the Wintergarden on Viking Star (Photo: Cruise Critic)
8. Proper Afternoon Tea
If free macaroons aren't enough to convince you afternoon tea is a top attraction, the sunny setting, gentle live music and genteel aura of high tea in the Wintergarden Conservatory on Viking Star will. It's unlike any afternoon tea you'll find on the bigger ships. Served most days from 4 p.m. to 5 p.m., afternoon tea is a time to socialize with your fellow cruisers while nibbling on fresh scones (complete with jam and clotted cream), cucumber sandwiches and small pastries. As for your brew, a two-page menu offers a large selection of fine teas just begging to be tried. It's positively refined.
Show Viking Star Prices
---
9. Next Gen Water Slides
You can find plenty of water slides on cruise ships sailing in and out of U.S. ports, but the water parks on Harmony of the Seas and Carnival Vista are some of the best we've seen. For the most bang for your buck, Harmony's Perfect Storm trio of slides includes two racing slides (Typhoon and Cyclone) and one "toilet bowl" tube (Supercell). On Vista you've got the Kaleid-O-Slide water tube, which takes riders around 455 feet of twists and turns on one- or two-person rafts amid kaleidoscopic lighting effects.
Show Royal Caribbean Prices
---
10. Pig & Anchor
Celebrity chef Guy Fieri's newest Carnival Cruise Line eatery, Guy's Pig & Anchor Bar-B-Que Smokehouse, is seventh heaven for meat lovers. Think lip-smacking barbecue dishes and southern comfort sides including mac and cheese, potato salad, coleslaw, collard greens and molasses baked beans, and you get the idea. Found on Carnival Vista, as well as Carnival Magic, Carnival Breeze and Carnival Dream, the complementary BBQ joint features a wide range of Fieri's signature sauces such as Award-Winning Brown Sugar (sweet and sticky), Kansas City (smoky and sweet), Sriracha BBQ (spicy and tangy) and Carolina #6 (tangy with sweet heat) to complement the meats.
Show Carnival Prices