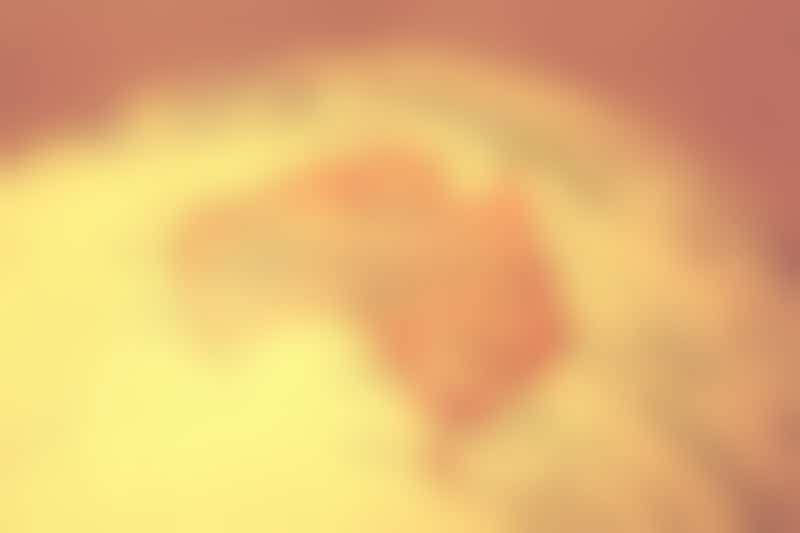 Australia (photo: Janaka Dharmasena/Shutterstock)
What comes to mind when you think of Australia? Stunning beaches, ice-cold beer, iconic buildings, koalas and kangaroos or the country's rich indigenous heritage? Australia has an adventurous spirit, a fascinating past, breathtaking natural beauty and some truly unique animals. The following classic Aussie experiences include all these things, along with a few surprises that even the locals would enjoy.
1. Climb the Harbour Bridge
Forget puttering around the harbour on a ferry -- it's time for some serious excitement. Bridgeclimb takes you on an escorted tour to the top of Australia's most famous bridge for 360-degree views of Sydney and beyond.
After a safety briefing (and practice climb inside the centre), you walk under the bridge then scale a series of ladders that deliver you to bottom of that famous span. Even with a couple of commentary stops along the way, you will reach the top in about 15 minutes. Despite this surprisingly fast ascent, the tour doesn't feel rushed and there's plenty of time at the summit to look around. With stunning views that stretch from the Opera House and Sydney Harbour to the Blue Mountains, this is a thrilling way to see one of Australia's most iconic cities.
Tip: Try to position yourself at the beginning of the line of climbers. You will get longer to enjoy the views at each stop while those behind you catch up.
Port: Sydney
2. Explore Australia's War History
Darwin is packed with stories of courage, adventure and lucky escapes. More than 260 Japanese aircraft attacked the city during a World War II air raid, making it the only Australian capital to come under enemy fire. This tour investigates the city's war history with visits to the Australian Aviation Heritage Centre and Darwin Military Museum.
You won't find any fancy interactive displays at the Australian Aviation Heritage Centre, however unlike most museums, visitors are encouraged to handle the exhibits and feel the history. While holding a bomb fragment from a WWII raid is a deeply moving experience, the mood in the museum is far from sombre. Every exhibit has a story to tell and the volunteers are accomplished raconteurs. Even if you are not an aviation enthusiast when you arrive, you will be by the time you leave.
Next it is time to explore the Darwin Military Museum, which is housed in the concrete command-post bunker that was once used to control the two massive guns nearby. This indoor/outdoor museum is surrounded by lush foliage and includes everything from dioramas showing a soldier's life in the field to a bombed-out truck. Some of the exhibits offer a very personal perspective of what it was like to live in Darwin during the war.
Tip: Strike up a conversation with one of the Australian Aviation Heritage Centre volunteers. They have plenty of colourful tales to tell about the centre's aircraft and artefacts.
Port: Darwin
3. Enjoy an Aussie Brew or Two
Too much beer is never enough on this tour, which starts at the iconic XXXX Brewery that dates back to the 1800s. The guided tour peers inside the brewery and offers the chance to try the XXXX brew for yourself.
While there are plenty of opportunities to enjoy a cleansing ale, this tour also offers a unique look at some important moments in Brisbane's past. The National Trust listed Regatta Hotel, the second stop on the tour, played a significant role in Australia's history. When two women were refused a drink at the public bar in the mid-1960s, they chained themselves to it, which became a defining moment in the country's feminist movement.
The tour finishes at the Breakfast Creek Hotel, which is home to one of Australia's most famous beer gardens. It is hard to think of a better spot to enjoy that final beer.
Tip: This tour is best done during the week when the XXXX bottling lines are running hot.
Port: Brisbane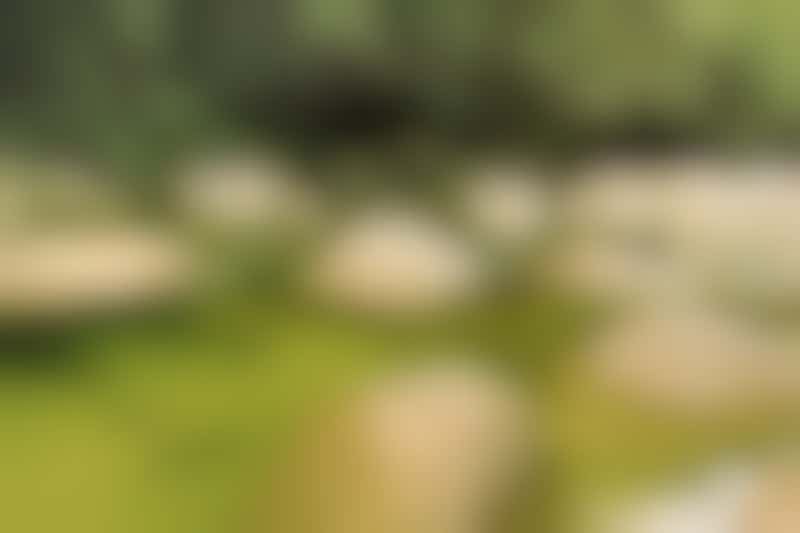 Mossman Gorge (photo: Kathie Nichols/Shutterstock)
4. Traditional Owner's Tour of Mossman Gorge
More than 30,000 different species of flora and fauna can be found in just one hectare of Mossman Gorge, a breathtakingly beautiful spot that is home to the Kuku Yalanji people. This tour offers a very special experience: an interpretive walk led by an indigenous guide from the Kuku Yalanji clan.
After a traditional smoking ceremony to ward off bad spirits, the group sets off for a picturesque stroll through some of the oldest rainforest on the planet. Along the way there is a lesson on how to identify bush food sources, a demonstration of traditional plant use, bush soap making and ochre painting. Visitors will then enjoy billy tea and damper, a barramundi lunch and a cruise along the Mossman River. Note: you are almost guaranteed to see crocodiles while slicing through this truly spectacular scenery on the boat.
Tip: Walking sticks are available if you need a bit of extra balance on the uneven terrain. Ask for one before you set off on the rainforest walk.
Port: Port Douglas
5. Get a Golden Glow on the Gold Coast
With more than 50 km of stunning coastline, Queensland's Gold Coast attracts more than 12 million visitors each year. A 'go as you please' tour is your chance to find out why. With no set schedule, what you do is up to you. Go swimming at Surfers Paradise, have lunch at a surf club, climb one of the world's highest residential towers, sign up for a surf lesson or simply work on your tan. The GC (as it's affectionately known to locals) offers something for everyone.
Tip: The Gold Coast G:link tram service tram makes it easy to get around and only costs a few dollars. It runs all the way from Gold Coast University Hospital down to the Broadbeach South stop near Pacific Fair Shopping Centre.
Port: Brisbane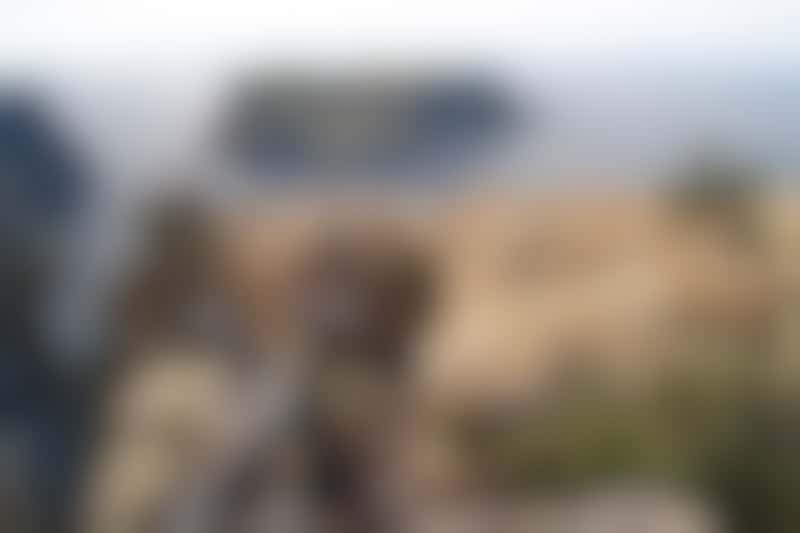 Tasman Island (photo: Totajla/Shutterstock)
6. Go Wild on the Tasman Peninsula
Australia is home to spectacular national parks and equally impressive wildlife. A three-hour wilderness tour with Tasman Island Cruises offers a taste of both as it follows the coastline of Tasman National Park. After donning a full-body spray jacket, your super-fast boat zooms alongside the Southern Hemisphere's highest sea cliffs, noses into sea caves, stops by a seal colony and provides a unique look at one of Tasmania's most famous sea stacks, the Totem Pole. After this exhilarating boat trip, the coach trip back to the ship seems positively sedate.
Tip: If you are prone to seasickness, take precautions before you board. The Great Southern Ocean can be memorable for all the wrong reasons sometimes.
Port: Hobart
7. Scenic Wine Sampling in the Hunter Valley
This picturesque tour takes a trip to the Hunter Valley, one of Australia's most scenic and oldest wine regions. There is a good chance you will visit at least one of the area's original vineyards, which date back to the 1800s. Even better, this famous winegrowing area is only a 45-minute drive from the port, which means less driving and more sampling.
Along with a tasting session at three different wineries, there is a stop at the renowned Hunter Valley Cheese Company and time to explore the picturesque colonial-era village of Morpeth. If you enjoy shopping, this is an ideal spot to pick up some unique souvenirs.
Tip: Don't miss the Hunter Valley Semillon, which is regarded as one of the best wines of its kind in the world.
Port: Newcastle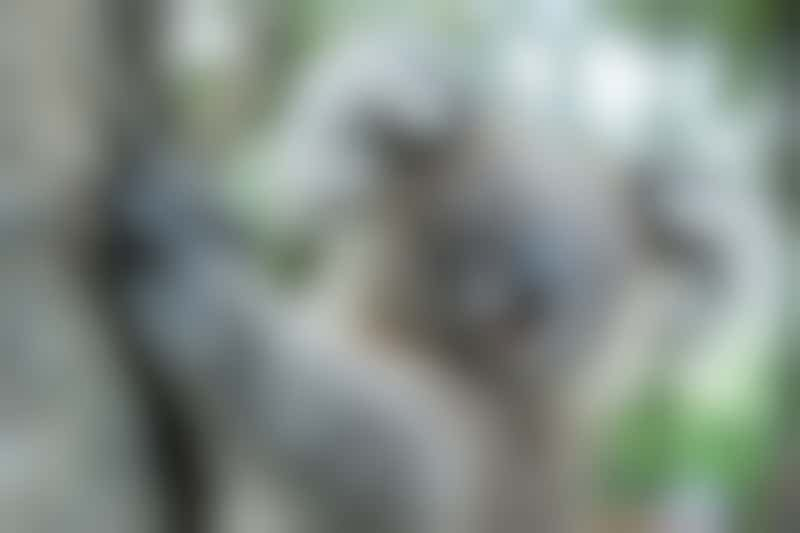 Koala sitting in a tree (photo: Arun Roisri/Shutterstock)
8. Overload on Australian Animals
Australia has some excellent zoos, but Healesville Sanctuary is something special. As well as its passionate staff and history, which can be traced back to the 1930s, the sanctuary is home to more than 200 species of native animals, including possums, parrots, dingos, Tasmanian devils, emus and echidnas. If you want to cuddle a koala, hand-feed kangaroos or pat a python, this is the place.
Visitors are also welcome to drop into the on-site Australian Wildlife Health Centre to see the zoo's rescue and rehabilitation work firsthand.
Tip: Don't miss the excellent Tales from Platypus Creek and Spirits of the Sky shows, which are included in the price of admission.
Port: Melbourne
9. Whitsundays Sailing & Snorkelling Adventure
With stunning white beaches, crystal clear water and some of the best snorkelling spots in the world, the Whitsundays are the ideal spot to go sailing. Soak up the sun while gliding through the clear blue water of the Whitsundays onboard a high-speed sailing catamaran, Camira, stopping to explore some of Australia's most beautiful bays, islands, and beaches along the way. After a barbeque lunch there is time for snorkelling in a protected bay off one of the islands. The Camira Sailing Adventure to Whitehaven provides the perfect mix of relaxation and soft adventure.
Tip: The Australian sun bites like a croc, so wear plenty of sunscreen and reapply it regularly.
Port: Airlie Beach
10. Journey Into the Past at Port Arthur
Port Arthur provides a powerful reminder of Australia's convict history. Now an open-air museum, this penal colony housed more than 12,000 convicts between 1830 and 1877. The historic site is as beautiful as it is melancholic, surrounded by bushland and a sparkling bay and filled with fascinating stories, which are revealed during a guided tour. After the tour there is time to explore on your own and take a scenic boat cruise. Unlike the prisoners, you won't be in a hurry to leave this captivating spot.
Tip: Pick up a Convict Card at the visitor's centre, and follow your prisoner's journey through Port Arthur and beyond.
Ports: Hobart, Port Arthur