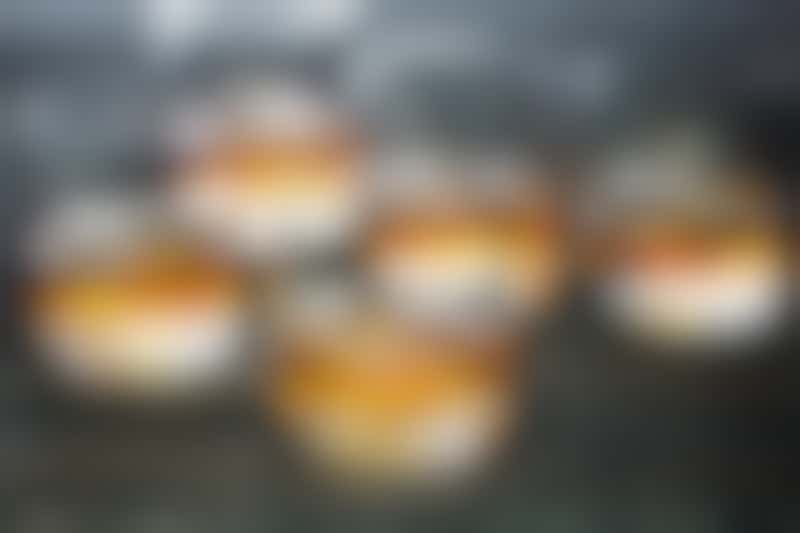 Bourbon tasting (Photo: itor/Shutterstock)
On a bourbon-themed cruise along the Ohio River, a highlight was certainly our stops in Kentucky's Brandenburg and Louisville -- all jump-off points for visits to five different distilleries on the state's famed spirits trail. Whether you're a big fan of the whiskey designated "America's Native Spirit" by an act of Congress in 1964 or you're just mildly curious about the stuff, the special theme -- offered only once a year -- added a fun twist to the river trip.
Bourbon-oriented activities onboard, leading up to our distillery visits, included onboard tastings from Buffalo Trace and Maker's Mark. There were cooking demonstrations (the bourbon-marinated shrimp dish was a hit) and cocktailing workshops as bartenders from our ship concocted drinks from recipes created by Kentucky's bourbon-makers. A series of intimate one-on-one fireside chats (sans fire), offered a chance to go in-depth with the in-the-know experts.
Why all the fuss about bourbon? This uniquely American spirit is experiencing a renaissance, which fits in nicely with the celebration of U.S. culture and heritage found on cruises along the Mississippi and Ohio Rivers. Bourbon earns its distinction because of its recipe and technique: It must be made of at least 51 percent corn (it was originally created as a way to use up surplus corn crops) and rye and wheat are other common ingredients. It's also aged differently than other whiskeys; bourbon is always aged in charred and new barrels.
Bourbon can only be made in America (and Kentucky bourbon, which represents 95 percent of production, must, of course, come from the Bluegrass State). What makes Kentucky the "Napa" of the spirit? This gorgeous part of America, with its green, rolling hills and pastoral farmland, was a settling spot for Scottish and Irish immigrants, among others, in the 18th century. They brought whiskey recipes from home, and tinkered with them to create their own distinctive variety.
The Kentucky Distillers Association tells us that nearly 1.9 million barrels were filled last year (the most since 1967), and while a lot of it is made by the powerhouse distilleries you've likely heard of -- Wild Turkey, Four Roses, Jim Beam -- quite a lot of the spirit that's inspiring new interest is of the artisan, small batch variety. On this trip, we got to experience both.
One of the big benefits of taking a bourbon-themed cruise was that distillery visits were organized for us and transportation was provided. The latter being super-important because the distilleries are somewhat spread out around the countryside, and of course, we didn't need to worry about designating a driver.
On our trip, visits to five distilleries were included as complimentary shore excursions. (We'll admit that as casual bourbon fans, we needed help figuring out a tour schedule that would also let us see other aspects of region.) Whether you are exploring the Kentucky spirits trail as part of a river cruise or are heading out on your own, we hope our guide will help you choose.
---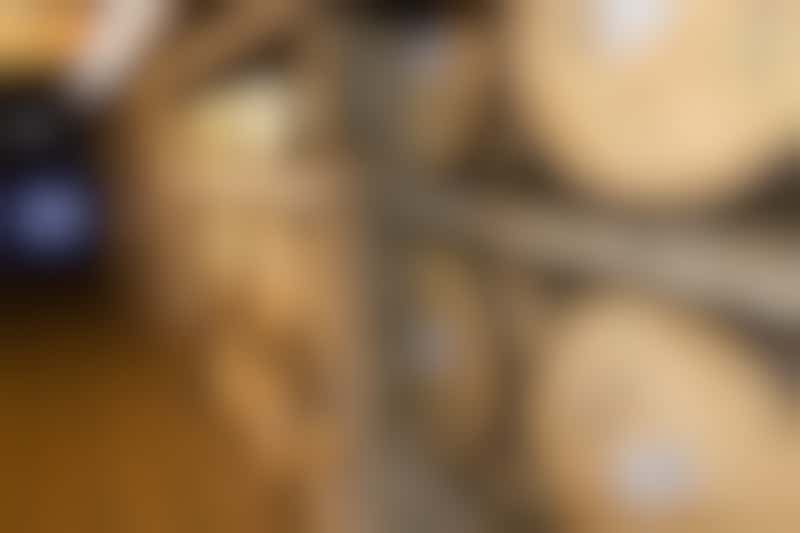 Bourbon barrels at the Buffalo Trace Distillery (Photo: Irina Mos/Shutterstock)
Buffalo Trace
The Distillery
Buffalo Trace offers the widest variety of tours. For a general overview, try the Trace Tour, which offers a glimpse of the barrel and bottling process. On the Hard Hat Tour, the focus is on the process of making bourbon, from cooking to fermentation to distillation. Offered just once daily is the National Historic Landmark Tour, which spotlights the distillery's architecture and history. Also a once-per-day option is the Bourbon Barrel Tour, for an up-close look at the woods and the charring process of aging the bourbon. The Ghost Tour is offered Thursday through Saturdays (the documentary series "Ghost Hunters" filmed an episode here).  All tours wind up with a small tasting, and all are complimentary (no reservation is necessary for the Trace Tour, but the other specialty options do require advance reservations online or via phone). Buffalo Trace is owned by Louisiana-based Sazerac Company, which also counts Southern Comfort and Jack Daniels among its brands.
Known For
The oldest continually operating distillery in America, Buffalo Trace produces 300,000 barrels a year with labels that include Buffalo Trace (the flagship), Eagle Rare, Pappy Van Winkle, White Dog, Bourbon Cream and George T. Stagg. It also owns 1792 Ridgemont Reserve.
Delightful Discoveries
In the gift shop, bourbon-scented candles and bourbon salsa caught our eye in addition to the usual bottles you can buy. For your favorite bartender-with-a-bad-memory, you can buy Manhattan glasses with an etched recipe on the glass.
---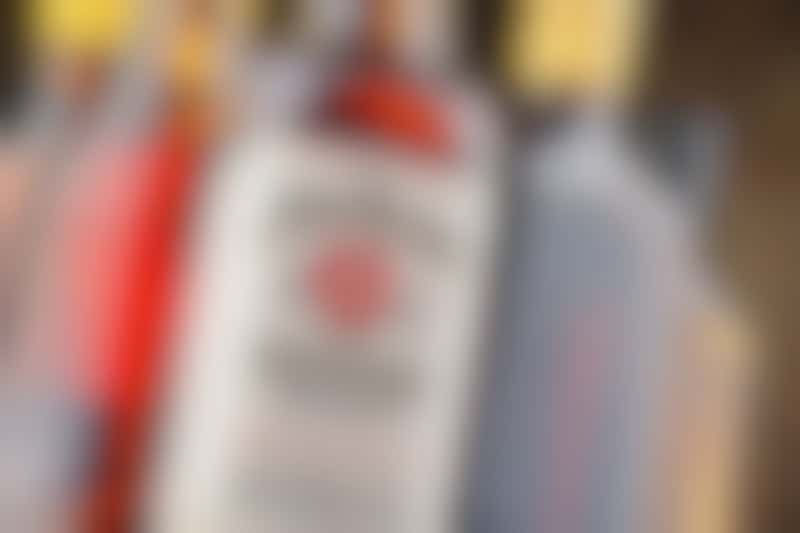 Jim Beam bourbon (Photo: monticello/Shutterstock)
Jim Beam
The Distillery
A 90-minute guided tour covers the entire process of making bourbon, starting with the natural limestone water found in Kentucky that's so much a part of its makeup. You'll also learn about mashing, distilling, barreling, aging and bottling. Cost to tour is $12.
Known For
The largest producer of bourbon, Jim Beam spans seven generations and more than 200 years. Jim Beam produces a number of different bourbons, from its Devil's Cut to varieties infused with honey, apple and cherry. The company is owned by Illinois-based Beam Suntory Inc., which also counts brands like Maker's Mark, Knob Creek and Courvoisier, among others.
Delightful Discoveries
Hungry? Fred's Smokehouse, located on site, specializes in local sandwich fare like pimento cheese, and barbeque in a variety of shapes and tastes such as pulled pork slammers and beef brisket tacos. Save space for the salted caramel pretzel brownie.
---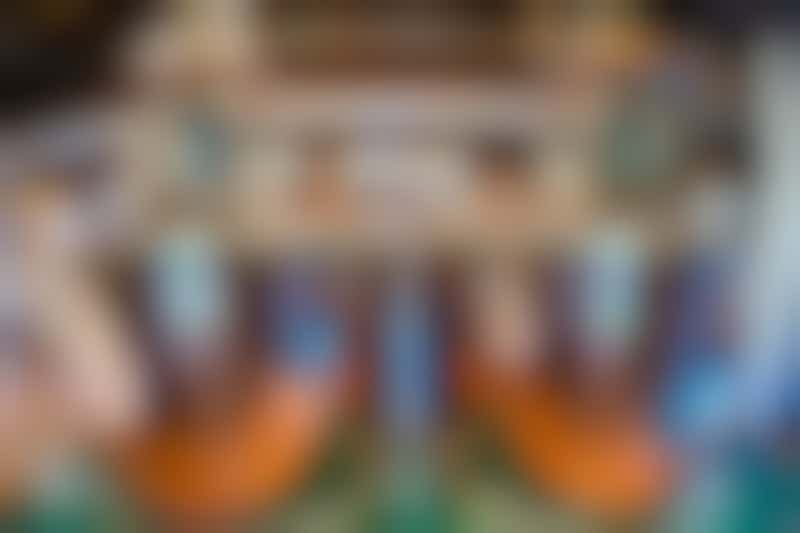 Original copper stills at the Maker's Mark distillery (Photo: Alexey Stiop/Shutterstock)
Maker's Mark
The Distillery
Looking more like an especially bucolic Napa Valley winery than a bourbon distillery, the Maker's Mark campus is beautifully landscaped, with streams, brooks and of course manufacturing in old, rustic and well-preserved structures. (One notable distinction, as of next year, will be the modern, new facility built for its popular Maker's Mark 46 brand.) Cost to tour is $7.
Known For
Now in its third generation of family management, Maker's Mark whiskey is distinctive due to founder Bill Samuels, Sr.'s tweak in the recipe, using soft red winter wheat instead of rye (which is more traditional) to produce a sweeter flavor. While the experience here evokes a boutique distillery feel, Maker's Mark is actually owned by conglomerate Beam Suntory Inc., mentioned above.
Delightful Discoveries
In the gift shop, you can affix the Maker's Mark distinctive red dripping wax seal onto your own bottles. The shop also offers hard-to-find bourbons such as Maker's White, Maker's Mark Cask Strength, Maker's Mark Mint Julep and Maker's Mark Founders' Bottle. Don't miss the gorgeous Dale Chihuly 36-by-6-foot glass ceiling installation, connecting the distillery's centers of tasting and shopping; the piece, called The Spirit of the Maker, consists of some 1,300 panes of glass. The Toll Gate Cafe, on site in a historic house that's a hub for tours, offers salads and sandwiches.
---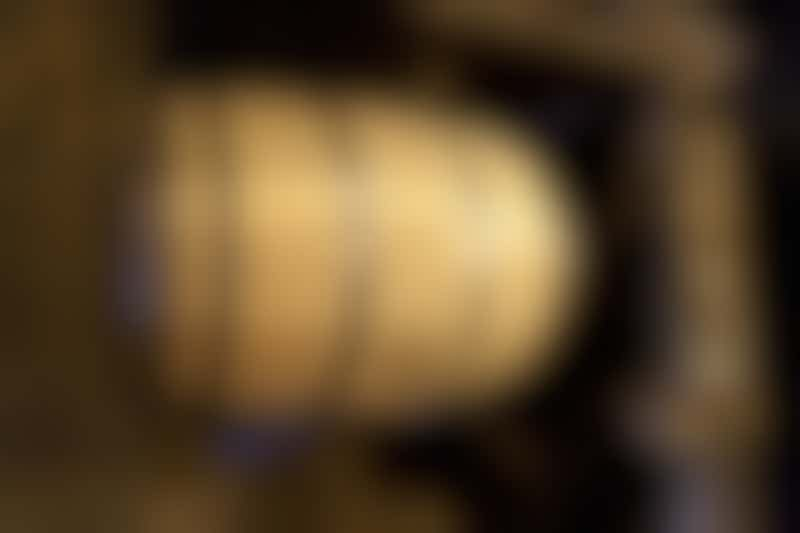 Bourbon barrel (Photo: Irina Mos/Shutterstock)
Willett Distillery
The Distillery
The Willett family began making bourbon in the mid-19th century, and theirs is one of the most personal and intimate distilleries on Kentucky's spirits trail. The company detoured into other fields until recently, when descendants once again began making bourbon. Tours take in the unique distillery and visit the cistern room where barrels are filled, and the warehouse, where barrels age. It's $7 to take the tour ($12 if you opt for the souvenir shot glass).
Known For
Willett Hot Still Reserve, Noah's Mill, Rowan's Creek, Johnny Drum Private Stock and Willett Family Estate.
Delightful Discoveries
Willett's bourbons are only available in 35 markets across the U.S., so this is a good place to pick up hard-to-find bottles. In the gift shop, don't miss the selection of artisanal, handcrafted bitters.
---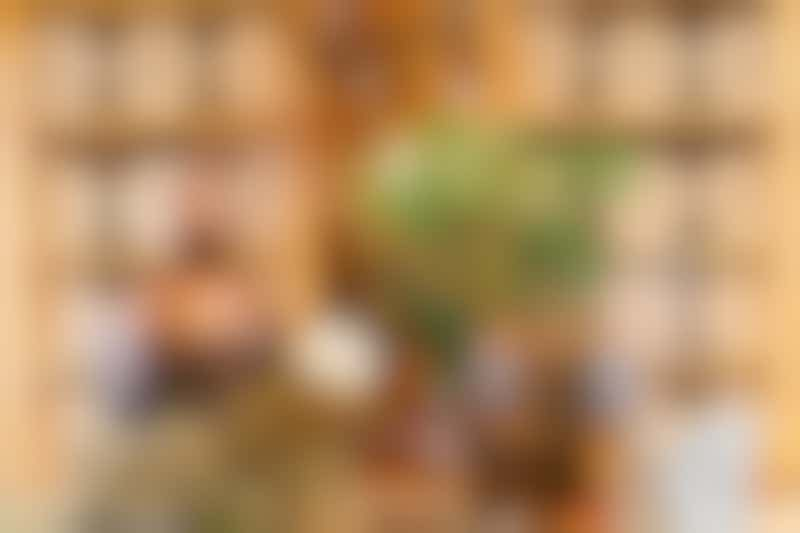 The Heaven Hill Distillery (Photo: Irina Mos/Shutterstock)
Heaven Hill Distillery
The Distillery
One of the still-family-owned distilleries, Heaven Hill actually burned to the ground in 1996 after a lightning strike. It's newly designed-and-built Bourbon Heritage Center is a swish combination of tasting room and museum. There are two tours on offer. The Mashbill Tour and Tasting, priced at $10, is aimed at less-experienced bourbon drinkers, and offers a tour that focuses on its heritage and its makeup (otherwise known as mashbill) via a visit to "Rickhouse Y." For avid enthusiasts who just want to taste premium offerings, the Whiskey Connoisseur Experience lasts half as long and costs $20 -- but includes a chance to taste limited-release bourbons.
Known For
Heaven Hill produces artisan brands like Evan Williams Single Barrel Vintage, Elijah Craig Single Barrel and Parker's Heritage Collection.
Delightful Discoveries
Evan Williams Single Barrel Bourbon Balls (chocolates containing the bourbon with half a pecan on top), are sold in the onsite gift shop and make a great take-home (if you can manage not to finish them before you leave). In Louisville, the new Evan Williams Bourbon Experience is an artisanal distillery with tastings and a gift shop.
---
Want to learn more about Mississippi River cruises?