A boat cruise through Vietnam's Halong Bay, an archipelago of nearly 2,000 islands and rock formations in the Gulf of Tonkin, is a bucket list item for many travelers; so much so that some cruise ships spend two days at the UNESCO World Heritage Site. It's often a highlight of a Southeast Asia cruise itinerary.
Figuring out exactly how to view the bay, however, can be a little frustrating. The "junk" boats used can differ wildly when it comes to cleanliness, service and itineraries. The stakes are even higher if you choose to do an overnight cruise; while it can be magical to wake up surrounded by the peaceful rock formations, the last thing you want is to be stuck all night on a sketchy junk.
Here are some tips of what to keep in mind while booking your Halong Bay cruise. Keep in mind that most of these suggestions concern day cruises, not overnights, although some of the same guidelines apply to both.
Set Your Expectations
You know those gorgeous Vietnamese vessels with large picturesque sails? Reality check: If you're only in Halong Bay for a day, you won't be traveling on one of those. The typical day trip takes place on a double-decker junk capable of transporting 46 passengers. While most junks have an upper level for relaxing, you'll have to fight for a lounger if the vessel is full; most loungers also lack cushions.
Another thing to bear in mind is that most day trips do not allow time for swimming or kayaking. If you're traveling in the winter, your guide will look at you in horror if you tell him you want to swim; beachgoing is strictly a summer activity.
The biggest unpleasant surprise on an overnight is the fact that the Vietnamese government requires junks to drop anchor in specific spots. So if you're counting on a sunrise among the stones with no other boats around you…it's not going to happen. Generators from neighboring junks can also affect the ambiance.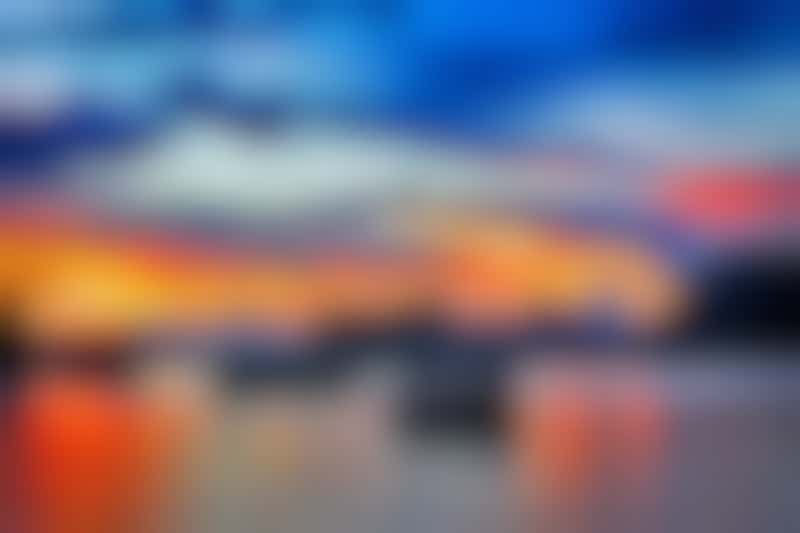 Sunset in Halong Bay (photo: Denis Rozan/Shutterstock)
Overnight or Day Trip?
Your ship's itinerary might make this choice for you. If you're docked for only a single day, your time on the bay will be limited to a four-, six- or eight-hour cruise. Your choice of vessel is also dictated by the time constraints. Very few operators use their luxury junks for day trips, and kayaking or swimming is often reserved for late afternoon when the vessels put down anchor.
Junks vary slightly in condition, as well as amenities. We recommend either booking through your ship or with a well-regarded private operator to get the best vessel and guides.
If your ship is spending two days in port, you might be able to book an overnight Halong Bay cruise. On an overnight, you have more options in terms of vessels, amenities and level of service; cruises are available for every budget, from backpacker to luxury. You will also have opportunities to do more water activities, such as kayaking, swimming or piloting a bamboo boat.
Book Ahead
Yes, you can book a junk cruise from touts handing out flyers at the Bai Chay pier. We strongly discourage this. For one thing, you are taking a chance on the condition of the vessel. Because junks no longer leave from the Bai Chay pier (as of January 2016), you won't be able to examine it before you board, and the ships can vary. Second, booking ahead allows you to figure out who and how many people are on your junk. If you go with a random cruise off the pier, you could end up on a packed junk with a group of karaoke-singing Koreans.
To find a good booking agent, read reviews on TripAdvisor and Cruise Critic. Send an email to the operators and ask for specifics on the cost, the length and what's included.  A typical Halong Bay day cruise includes a stop at a cave, such as Thien Cung Cave (Fascinating Cave); a Vietnamese lunch, a visit to a traditional Vietnamese fishing village and several hours of scenic cruising. Some cruise lines also offer kayaking excursions.
To make things simple, go on a ship tour. The main difference between doing a private day cruise and a ship tour is the number of people on the junk. If you have a group of a dozen or more, doing a private junk cruise is likely as cost-effective and more pleasant than squeezing in with a group. If there are only two of you, there's no reason to do a private tour. (We learned this the hard way. While it certainly was an experience to have a 46-person junk all to ourselves, it didn't differ all that wildly from what the others on our Seabourn cruise were doing.)
Pick Up Outside the Port
Vietnamese ports charge guides a high tariff for picking up right at the pier parking lot. You can shave off as much as $30 per person if you tell the booking agent that you are willing to meet your guide outside the pier area.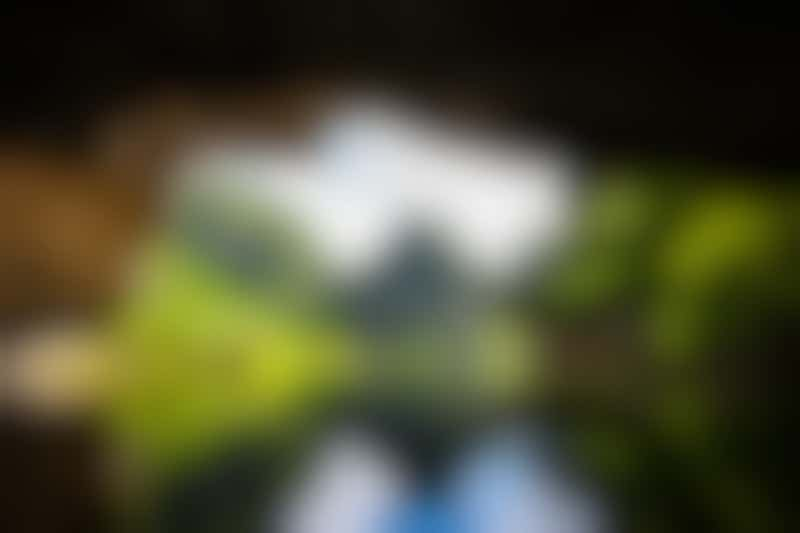 Book a longer tour if you want to explore the caves in Halong Bay (photo: Tony Duy/Shutterstock)
How Much Time?
The biggest difference between Halong Bay day cruises is the amount of time you spend on the water. If you choose a four-hour cruise, the trip will cost less, but you will remain only in the most trafficked parts of Halong Bay, sharing the water with a host of other vessels. You might or might not visit one of the bay's caves.
Most ship day trips go for six hours, and take you to a cave, as well as a Vietnamese fishing village. Although people no longer live in the fishing villages, they are still used as camps and it's extremely scenic. At the fishing village, you can board a bamboo boat for a paddle around the islands. This was one activity where we felt that it paid off being on a private tour -- there were only two of us in our small boat instead of four.
Our private tour also bought us two additional hours of scenic cruising, for a total of eight hours on the bay. If you like relaxing in the sun, you'll relish the additional time among the stone figures. If you get bored, eight hours might be too much.
For Overnights, Go Small
As a rule of thumb, you'll have better service and more luxurious accommodations if you choose an overnight junk with fewer cabins (of course you'll pay more for these as well). Read the descriptions of the vessels carefully when you're making a decision, and don't be afraid to email the operator with specific questions or dining preferences.