Pick the Right Cruise
Pick the wrong cruise and you dramatically reduce the odds of everyone enjoying the trip, but choose wisely and everything should fall into place smoothly. If you have previously traveled extensively with the people in your group, the choice for a particular cruise may be a simple one, but quite often that is not the case. Here are the top things to consider when choosing a cruise for a multigenerational cruise group.
Length
How long do you really want to cruise with this particular group of people? Even the largest ships start to feel confining if there is any friction at all among group members. Elderly family members, new cruisers, young children and couples traveling with new babies all need consideration when the group chooses the length of the cruise.
Timing
If school-aged children or school teachers are part of your posse, timing of the trip will most likely be dictated by their schedules. To add an element of celebration to the trip, consider timing your multigenerational cruise near a significant date like a wedding anniversary of the senior family members. Birthdays, graduations and military leaves are all great reasons to get everyone onboard a cruise.
The larger the group, the more difficult it will be to find dates that work for everyone. With a large family reunion cruise, it may need to be stated up-front that there is a "majority rules" policy when it comes to selecting the date. Planning a year or more in advance can help eliminate some conflicts, but there will always be the possibility that someone might be left out.
Budgets
It is easy for couples with no children to overlook the budget restrictions of larger family groupings, or wealthier siblings to forget that certain expenses might be hardships for less well-off family members. Unless the group has a benefactor that will be paying for everyone, approach financial topics openly early in the planning phases to ensure that everyone is comfortable with the result.
Cruises are an excellent choice for large families with a range of spending abilities. Family clusters can adjust their individual costs up or down with budget-appropriate cabin categories, add-on packages that suit their needs and shore excursions that fit within their budgets. The goal should be to find a cruise that works for both the top and bottom of the financial spectrum.
Destination
A multigenerational family cruise, by its very nature, is supposed to be more about being together than the destination, but the choice of where the ship sails should still be part of the initial discussions.
Keep mobility issues in mind -- in the form of baby strollers, walkers, canes, scooters or wheelchairs. Ports where tenders are required to go between ship and shore present challenges, as do a predominance of activities involving busses or extensive walking.
Communicate openly about the types of activities everyone enjoys. Food and wine lovers might prefer a European cruise over one to the Caribbean. Water sports enthusiasts and beach lovers may have no desire to don jackets for a mid-summer Alaska cruise. Families with young children might prefer a departure port that's close to home rather than one with a long flight.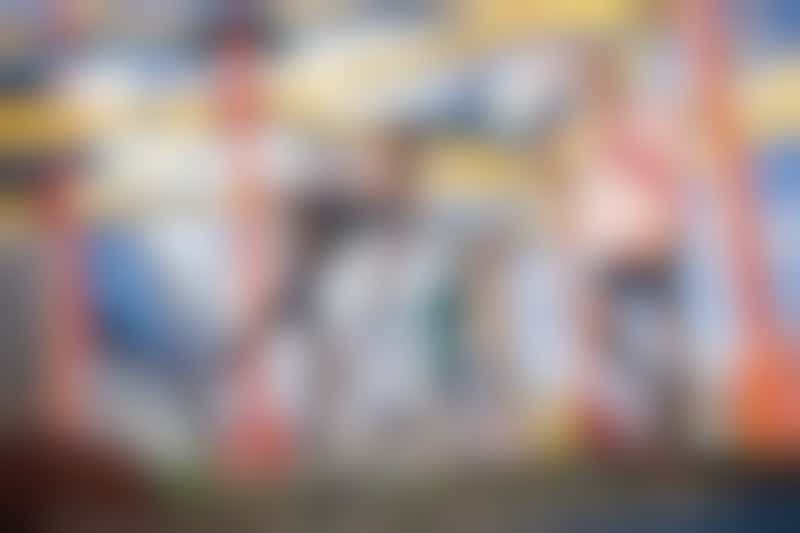 Family mini-golf on a Norwegian cruise (Photo: Norwegian Cruise Line)
Cruise line
While choosing a line that suits all ages and temperaments is critical to the success of a multigenerational cruise, the choice should come only after the previous four things have been considered. This is the point at which a travel agent with cruise expertise may be a good idea if there is not already a consensus.
In general, mainstream cruise lines like Carnival, Royal Caribbean, Princess, Norwegian and MSC Cruises offer the largest variety of staterooms, dining options, entertainment and activities to keep everyone in a large group happy. They have activities for kids and adults, and offer an array of price points on the same sailing, with everything from inside cabins to suites and family-specific accommodations. Smaller or more luxurious ships are better suited to multigenerational groups with large budgets, older children and less of a need for a broad range of activities.
---