Dreams of touring to Tibet's snowcapped peaks and Buddhist temples might not instinctively point you in the direction of a river cruise line, but you'd be remiss to overlook this exceptional possibility. Most river cruise companies with a presence in China combine their Yangtze River sailings (known for the scenic landscapes of the Three Gorges region and the engineering marvel that is the Three Gorges Dam) with land-based "cruisetour" extensions further into China, with visits to Beijing, Xian and Shanghai the norm. On some exceptional itineraries, Tibet tours are available too.
Mythical Lhasa (elevation 11,975') is the main entry point and introduction to Tibet for most travelers, and well worthy of the three days' exploration that most cruise line tours allot here. Despite the ongoing rush to modernization and disillusioning effects of some six decades of Chinese occupation (a politically sensitive topic), Tibet remains an intrinsically spiritual place, filled with Tibetan Buddhist shrines, symbols and devotees. That mysticism is met by awe-inspiring mountain scenery and the wonderfully humble and friendly Tibetan people, many of whom spend their lives devoted to the accumulation of good karma, and have clearly made great strides to hold onto their cultural identity in the face of great hardships.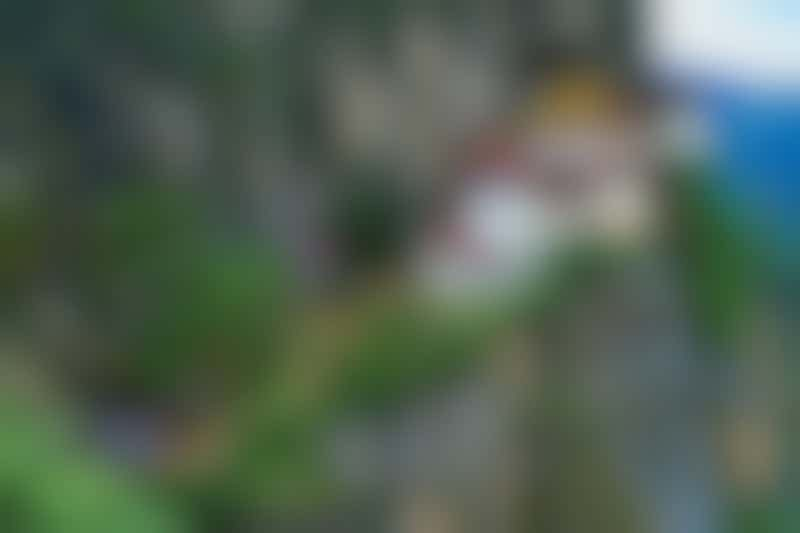 The Tibetan Himalayan region (Photo: Photopictures/Shutterstock)
Best Time for Tibet Cruisetours
The main Yangtze cruise season runs from April through October, which corresponds to the scheduled offerings for Tibet cruisetours, too. While the weather along the river is most comfortable -- cooler and dryer, that is -- in spring and autumn (April-May; September-October), the higher elevations of the Tibetan Himalayan region are most welcoming during the warmer summer months, from June through August (even if there might be some light rain showers).
Tibet Cruisetour Lines
Viking River Cruises is one of the largest inbound tour operators to Tibet, and is joined by a handful of other companies that tout Tibet cruisetour itineraries, too, including Uniworld, Avalon Waterways, Abercrombie & Kent and G Adventures.
Tibet Cruisetour Itineraries
Tibet cruisetours run 13 to 16 nights in duration, with land-based segments of the trip in Beijing, Shanghai, Xian and sometimes Chengdu, as well as a visit to Lhasa that typically takes up three or four days of the journey. Anticipate this to include a three- to five-night sailing on the Yangtze, as well. Meals, hotels, cruise, guide services and intra-China transport are typically included in the rates.
With the exception of G Adventures, all Tibet cruisetours listed here include a hotel stay at the five-star, 2014-debuted Shangri-La Hotel Lhasa, set within walking distance of the Potala Palace. The 289 spacious rooms offer a sense of place with soothing earth tones, Tibetan design accents and majestic mountain views. A spa, pool and gym round out the offerings, though at nearly 12,000 feet above sea level, you'll most likely be spending your time in their dedicated "oxygen lounge." On other tours, Viking also uses the upscale St. Regis Lhasa Resort for lodging, while G Adventures books its guests at the reliable, three-star Dhood Gu Hotel.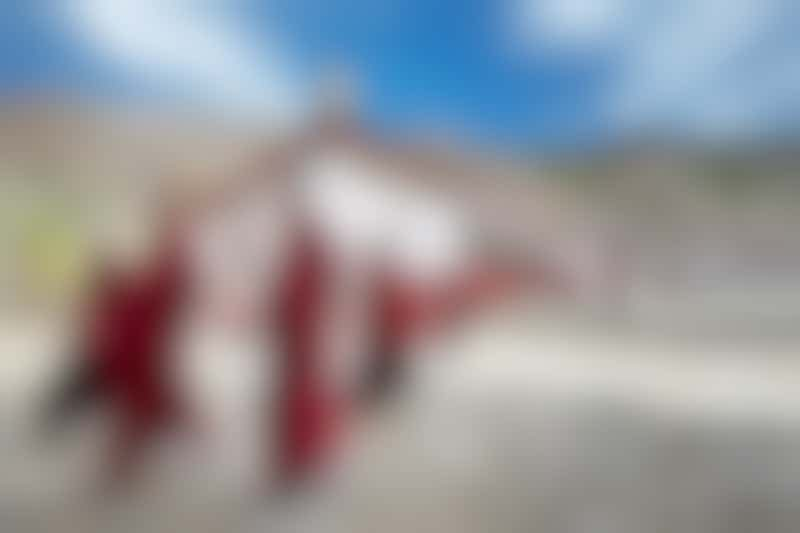 Sera Monastery in Tibet (Photo: Hung Chung Chih/Shutterstock)
Tibet Cruisetour Highlights
For more on Yangtze River cruisetour port highlights beyond Tibet, see Yangtze River Cruise Tips. For the Lhasa portion of the trip, itineraries vary slightly, but you can generally expect the following guided excursions as the core offerings:
Potala Palace: A sight to behold, both inside and out, this monumental red-and-white hilltop palace welcomes visitors to wander through the 1,000-plus-room former winter residence of Tibet's long line of Dalai Lamas. The current version dates to the 17th-century, though the site's significance dates back a millennium further still. Visit the living quarters here of past Dalai Lamas, the spiritual and political leaders of Tibet, who are believed to be reincarnated manifestations of an enlightened bodhisattva (unfortunately, the current Dalai Lama has lived in exile in Dharamsala, India, since 1959). Find, too, a series of sacred shrines and chapels, with impressive imagery and statuary, as well as the astonishing, towering gilded stupa tombs that contain the mummified remains of Tibet's previous Dalai Lamas.
Jokhang Temple: The holiest temple within Tibetan Buddhism, and a popular place of pilgrimage, this nearly 1,400-year-old temple comes filled with shoulder-to-shoulder devotees and a palpable sense of faith. Join pilgrims as they venerate religious images and ancient statues (including the highly revered Jowo Rinpoche statue of a youthful Buddha), the air thick with incense and the glow of yak-butter lamps. Don't miss the inspiring rooftop views over Lhasa and the surrounding mountain ranges.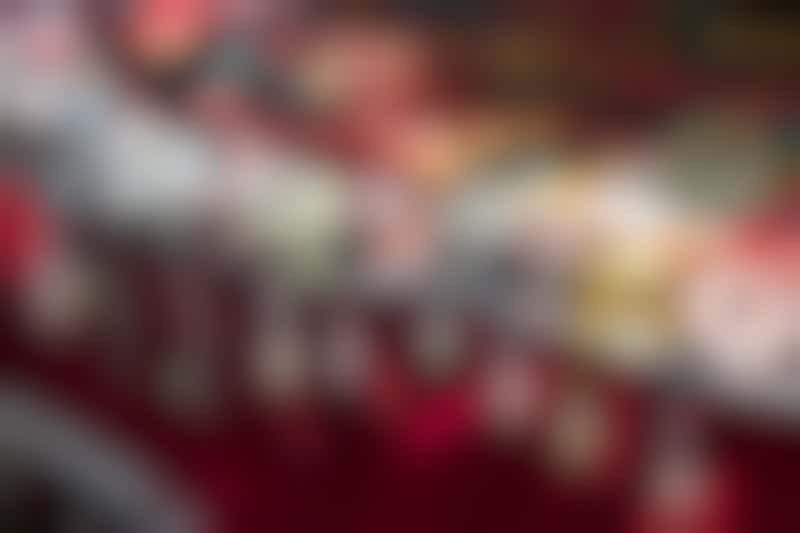 Small prayer wheels along the Barkhor (Photo: Robert Crow/Shutterstock)
The Barkhor: Circling the exterior of the Jokhang Temple, this ancient pathway marks a sacred kora for Tibetan pilgrims, as they circumambulate the temple in procession, filling the street with a sense of wondrous devotion. The scene is ethereal and animated (people-watching doesn't get much better than this), as the faithful prostrate, spin prayer wheels and chant en route. Lining the pedestrianized path, too, are a series of stalls selling bargain-ready wares: prayer flags and beads, handmade jewelry and more.
Sera Monastery: This 15th-century Gelugpa mountainside monastery is the site of a trio of monastic colleges and home to about 500 monks in training (though it once housed 5,000). Of special interest to visitors is the huge assembly hall, where just outside, on weekday afternoons, monks engage in spirited debates (complete with stomping and hand gestures) meant to test their level of study.
Tibet Museum: Overlook the Chinese propaganda (the history of Tibet is rewritten to glorify Chinese policies here), and you'll be rewarded with close-up views of ancient Tibetan artifacts, as well as insight into local culture. Statues of Buddha, handicrafts, thangkas (paintings on cloth), musical instruments and more span Tibetan history, with certain objects dating as far back as Neolithic times.
Home Visit: Several itineraries (including Viking, Uniworld and Avalon's) incorporate home visits to see how locals live. Our visit with Viking to a traditional Lhasa dwelling included samplings of traditional yak-butter tea (an acquired taste, for sure) and home-brewed barley beer, and a peek into the family's elaborate home shrine (apparently, the norm throughout the country).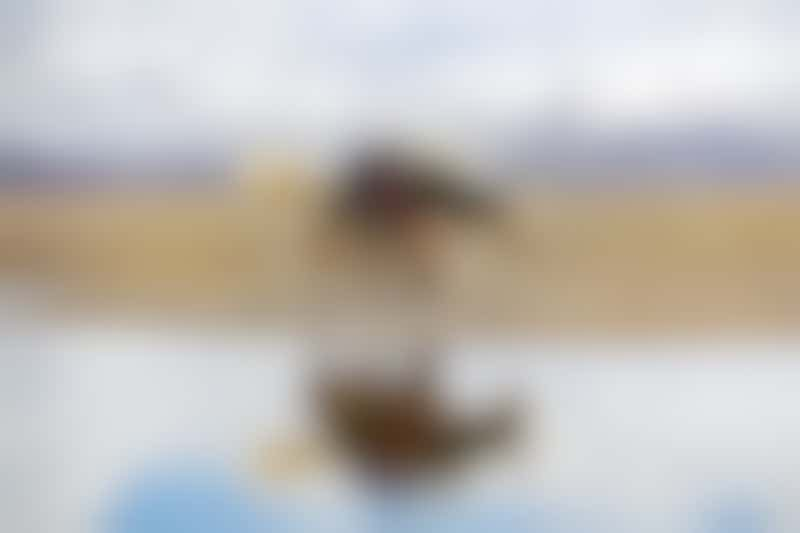 Tibetan yak (Photo: Sathitanont N/Shutterstock)
Tibet Cruisetour Tips
There are a few special considerations for travel to Tibet:
China occupies Tibet. China's controversial claim to Tibet came to a head in 1959, when the Chinese occupation (or, so-called "liberation," according to the Chinese) ultimately led to the loss of Tibetan sovereignty, the exile of the Dalai Lama to India and the country transforming into a special administrative region of China. Today, China claims Tibet as an "inalienable part of China," and the ongoing encroachment of the Chinese is apparent in the sheer number of Han Chinese (the ethnic majority in China) who now live and work there. This ongoing political situation marks a painful and sensitive topic, and not one that Tibetans are permitted to speak freely about (our local guides had to divert guests' questions several times); respect these restrictions, as guides and other local Tibetans can risk persecution and other repercussions from the Chinese authorities. You'll no doubt notice the military presence, Chinese-led construction projects and distinct Chinese and Tibetan sections of the city; be sure to read up on the disturbing past rife with sad tales of genocide and cultural destruction. However, it's worth noting that the Dalai Lama encourages tourism to the region, citing the importance for travelers to learn more about Tibet, its people and the reality of life on the ground there.
Tibet visitors need travel permits. Political sensitivities in the region have accordingly led to strict travel restrictions. Foreign travelers are prohibited from visiting Tibet independently and must arrange for travel through a guided group tour, like those on offer with these cruise lines; all necessary travel permits are typically arranged as part of the tour booking.
Beware of altitude sickness. While most itineraries afford three days on the ground in Lhasa, be forewarned that you're more than likely to need the first day for acclimation (tour stops are usually scheduled accordingly on the second and third days). It's a frustrating feeling to make the epic journey to Tibet and then be stuck in your hotel room, but for the first full day on the ground there, even the effort of walking from the bed to the bathroom may leave you winded and lightheaded (about three-quarters of our tour group experience some form of altitude sickness, some more serious than others). Don't underestimate your limitations in extreme elevations, and consider talking to your doctor about treatments (like Diamox) that might be right for you to help alleviate symptoms.