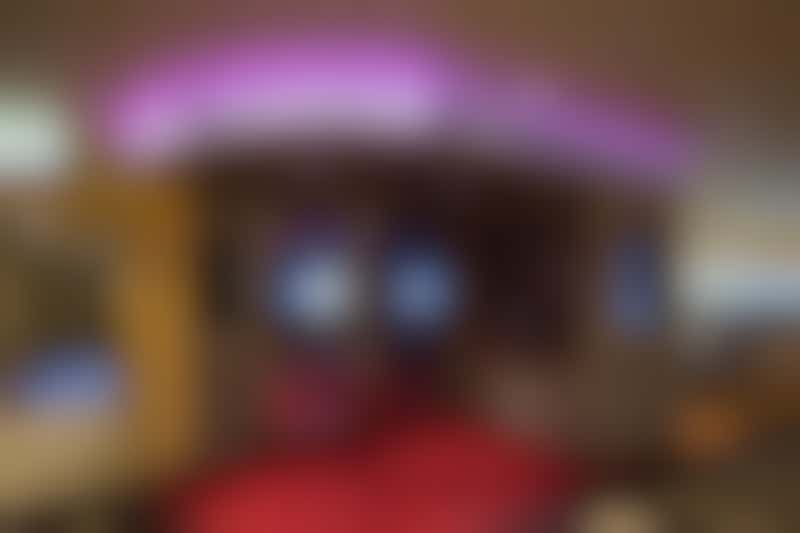 Thrill Theater on Vista's sister ship Canrival Breeze (photo: Cruise Critic)
Feel the wind whipping through your hair as you soar over the ocean or the vibrations of the roller coaster rumbling beneath you -- all while sitting in a movie theater. Welcome to Carnival's Thrill Theater, where the movies come to life in 4D via off-screen sensory components that let you not only see and hear but also feel.
What It Is
The Thrill Theater on Carnival Vista (and Carnival Breeze and Horizon) is a multi-dimensional cinema experience that uses technology to make moviegoers feel like they're in the middle of the action. Fans blow air, misters spray water, seats vibrate, and cruisers wear old-fashioned paper 3D glasses for a fully immersive experience. Most of the films shown are all about roller coasters, spaceship rides and other action-packed adventures, though you'll occasionally find "limited run" options that are slightly more academic in nature (as you'll see from our experience below).
Our Experience
The Thrill Theater show that fit best in my jam-packed cruise schedule was a special BBC Earth documentary called "Coastal Predators" about the yearly South African sardine run, in which thousands of dolphins and gannets, along with sharks and seals, feast on billions of sardines between the months of May and July.
It was a late afternoon show, and there were only seven of us, none younger than 40-something and several in their 60s or older. Our movie was running opposite the IMAX version of The Jungle Book in 3D, so I'm guessing all the kids were in there -- or holding out for a more thrilling show later in the day.
"Coastal Predators" starts with scenes of the ocean and immediately a fan began blowing to simulate the sea air. It blew sporadically, which was good because the air was cool and without a break I would have gotten pretty cold pretty quickly. Also, it was hard to hear the narration through the fans, and since we're pretty sure the voice was David Attenborough, we didn't want to miss a word of it. (There are few documentary narrators who do a better job!)
As the scene switched to dolphins surfacing and clearing their blowholes, we got our first spray of water, and the giggles from the three older ladies behind me was cute. Bubbles floated by as well, but I'm not quite sure what that was supposed to simulate.
We were sprayed several more times throughout the film, when waves crashes and when the Bryde's whale made its first appearance. As the hunt truly got underway, the music intensified, and the wind picked up. The dolphins drove the sardines to the surface of the water, and they and the gannets started feasting; as the sardines swam about frantically, a thin piece of plastic whipped around our ankles to simulate the thrashing of the fish. It hurt and I quickly moved my legs out of the way. Until that moment, I'd found the entire experience kind of funny.
A minute or two later, the movie was done.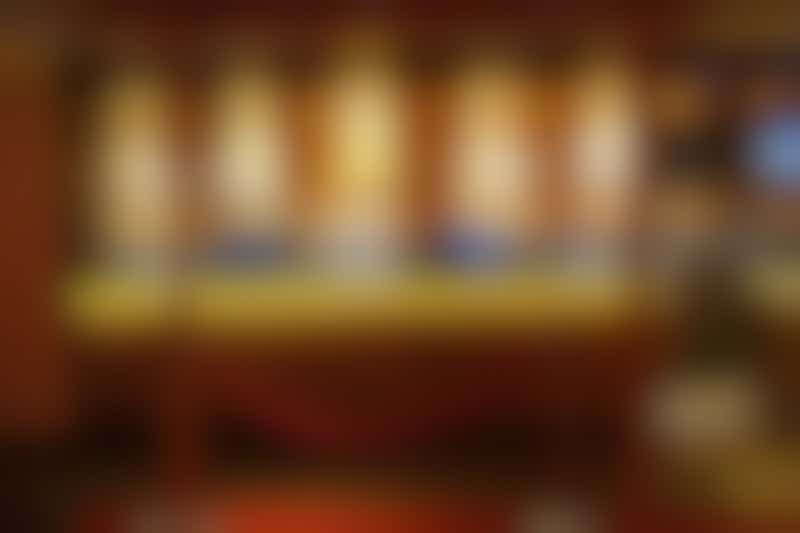 Lobby in Vista's Thrill Theater (photo: Dori Saltzman)
Worth a Try?
We didn't pay attention when we selected "Coastal Predators." If we had, we would have seen that the movie was only nine minutes long. The other selections are 17 to 23 minutes in length. Even though it was interesting, the film was over too quickly, and we never got the full Thrill Theater experience. Our seats never vibrated, nor did the seat platform ever move. (Carnival must save those effects for the roller coaster-themed movies.)
Tickets to each show cost $5.50, and while that isn't a lot of money, a nine-minute show wasn't worth it. If you're going to spend the money, make sure you choose one of the longer films that features all of the Thrill Theater's special effects.
Shop Carnival Vista Cruises
Things to Note
There are typically four options a day, with the least scary earlier in the day and the scariest at night. Those late shows are for people 18 and older only. No reservations are necessary; just show up five to 10 minutes before the movie starts and buy a ticket.