Hurtigruten's 'Sea Zero' Provides a Possible Blueprint for Emission-Free Marine Travel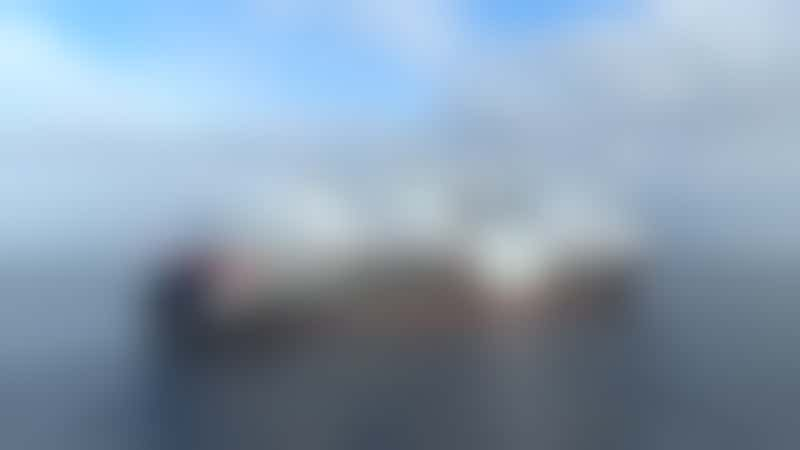 Hurtigruten's "Sea Zero" concept uses sail-assist technology to reduce emissions and fuel consumption. (Rendering: Hurtigruten)
Hurtigruten's plan for its first zero-emission ship -- currently dubbed "Sea Zero" -- began in March 2022. After a year of research, the Norwegian cruise company has shared its progress. 
Equipped with batteries that charge while the vessel is in port, the future ships will be largely electric, combining 60-megawatt hour battery solutions with wind-powered technology. The Sea Zero ships would feature retractable sails with solar panels, artificial intelligence maneuvering, contra-rotating propellers, and multiple retractable thrusters. Additional technologies include air lubrication, advanced hull coatings, and proactive hull cleaning to reduce drag and toxicity.
According to Hurtigruten, the three retractable, autonomous wing rigs will comprise 16,146 square feet of solar panels and a total wind surface of 8,073 square feet. When fully extended, the rigs would reach a maximum height of 164 ft.
Current models of Hurtigruten's zero-emission ship call for a vessel that's 443 feet long, with 270 cabins that can accommodate roughly 500 guests. The new ship is also expected to have significant cargo space and be able to transport cars -- a necessity on the line's coastal voyages, which still function as a sort of pseudo cruise-ferry service for locals. The plan also includes developing new technology to reduce the energy consumption of onboard hotel operations by 50%.
Hurtigruten's "Sea Zero" plan is still very much in the early concept stage. No ship has yet been ordered by the Norwegian cruise company, and renderings of the futuristic-looking vessel remain just that: a concept.
But Hurtigruten's project isn't that far-fetched. In fact, cargo and ferry operators are already exploring wind power as a way to move the maritime industry forward.