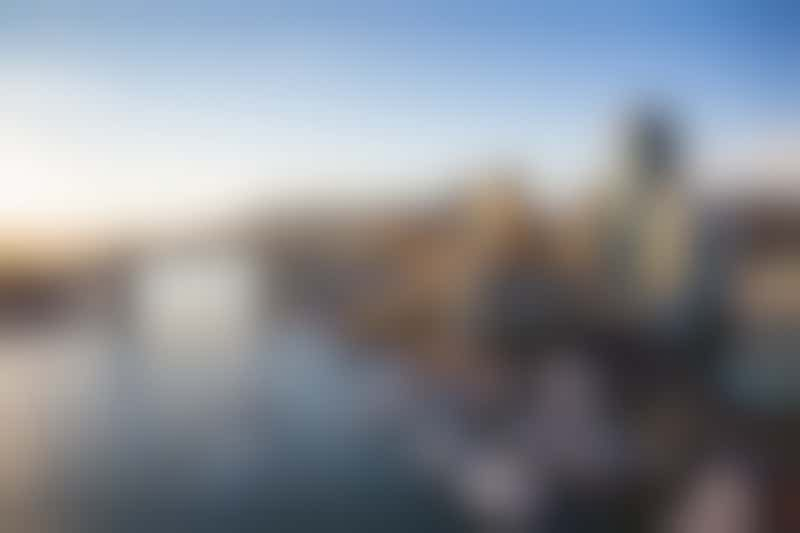 Vancouver at sunset (Photo: Edgar Bullon/Shutterstock.com)
Vancouver is a glass-towered metropolis at the edge of epic natural wonders. Snow-capped mountain views appear between skyscrapers, and beaches spread out at the foot of hip urban neighborhoods. Surrounded on three sides by water, Vancouver's city core is fringed with the lush Stanley Park, one of North America's largest downtown green spaces. In Vancouver, outdoor adventures are always just steps away from cosmopolitan culture and the city's renowned culinary scene. Best of all is Vancouver's walkability. From the cruise ship terminal downtown you can easily explore on foot, strolling the seawall promenade to Stanley Park or venturing into several diverse and distinctive neighborhoods like Gastown, Yaletown and Chinatown.
Cruisers bound for Alaska who tack on a couple of days in Vancouver can immerse themselves in this Canadian port city's history, culture, outdoor adventures, Michelin-starred dining and trendy boutiques. Here is a jam-packed two-day itinerary with helpful insider tips on hitting the highlights as well as some favorite local haunts.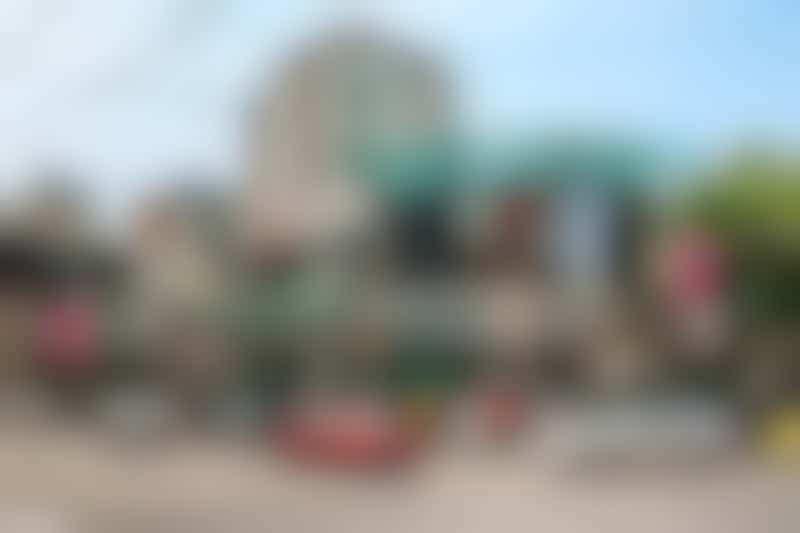 Starbucks Coffee shop in Vancouver (Photo: DeymosHR/Shutterstock.com)
Day 1: Shopping and Culture
Breakfast
Start your day with a 10-minute walk from the Canada Place Cruise Terminal (999 Canada Place) into the historic brick-street Gastown neighborhood (bordered by Richards Street, Main, Water and Hastings streets) for an espresso or cappuccino experience.
Vancouver is a city of coffee shops with a Starbucks or Tim Hortons on more street corners than seems sustainable. But Vancouverites are partial to small-batch locally roasted coffee and "slow bar" styles. Think Chemex, siphon flame-brewed and pour-overs. Baffled? Get schooled at the top java shop in the city: Gastown's Revolver Coffee (325 Cambie Street).
Friendly baristas at this haven for professed coffee snobs explain the techniques so you can enjoy immersing in the hipster ritual. There is often a line out the door but locals swear it's worth the wait. If you have time, order a flight of coffee and a scone or slice of cake and settle into this long, narrow space reminiscent of an apothecary.
Want to hit the ground running on your first day in Vancouver? Grab a coffee and quick breakfast at Caffe Artigiano (740 W. Hastings Street) two blocks away from the cruise terminal next to the SkyTrain's Waterfront Station (601 W. Cordova Street). Expect art on your latte and an Italian bistro feel here and in other locations of this Vancouver-based chain. Order the prosciutto breakfast sandwich or the vegetarian breakfast wrap.
---
Morning
Take the short walk or hop on the SkyTrain (a driverless light rapid transit system) to the Vancouver City Centre Station (W. Georgia Street at Granville Street) and you'll find yourself in the thick of a diverse arts community of theaters and galleries. Within two blocks of the station are the Vancouver Art Gallery (750 Hornby Street), Georgia Street's heritage buildings and the city's best-known promenade of shops: Robson Street.
Head northwest along W. Georgia Street and stop to see the architecture of the Christ Church Cathedral (690 Burrard Street), the city's oldest surviving church. Across the street, the grand Fairmont Hotel Vancouver (900 W. Georgia Street) is a prime example of the Franco-Scottish chateau-style railway hotels built in nearly every major Canadian city in the early 1900s. Slip inside the lobby to peruse photos of Queen Elizabeth and King George VI when they visited the hotel just after it opened in 1939.
You'll know you've reached the Vancouver Art Gallery (750 Hornby Street) when you begin to spot street performers who attract clusters of amused passersby in front of the building, a neoclassical courthouse.
The gallery, a renowned repository for Emily Carr paintings of the lush West Coast wilderness, is scheduled to break ground in 2017 to build its new home at W. Georgia Avenue and Cambie Street. For now, though, one of the city's favorite summer patios is upstairs at the art gallery's cafe that overlooks Robson Square (800 Robson Street).
Interesting public art installations are sprinkled throughout the downtown core, and Robson Square features two of these pieces. Don't miss the bronze "Bird of Spring." It's an up-sized replica of a 5.5-inch soapstone carving by a Nunavut artist. Along the waterfront near the cruise ship terminal, you'll see Douglas Coupland's freestanding "Digital Orca," a 65-foot raindrop and the 2010 Olympic cauldron.
After checking out the art in Robson Square, hit the shops on Robson Street (between Granville and Jervis). It's an essential Vancouver experience and visual treat even if you're there only for the window-shopping or people-watching. If it's raining, find shelter and more than 100 shops at Pacific Centre mall (701 W. Georgia Street) two blocks from Robson Street.
---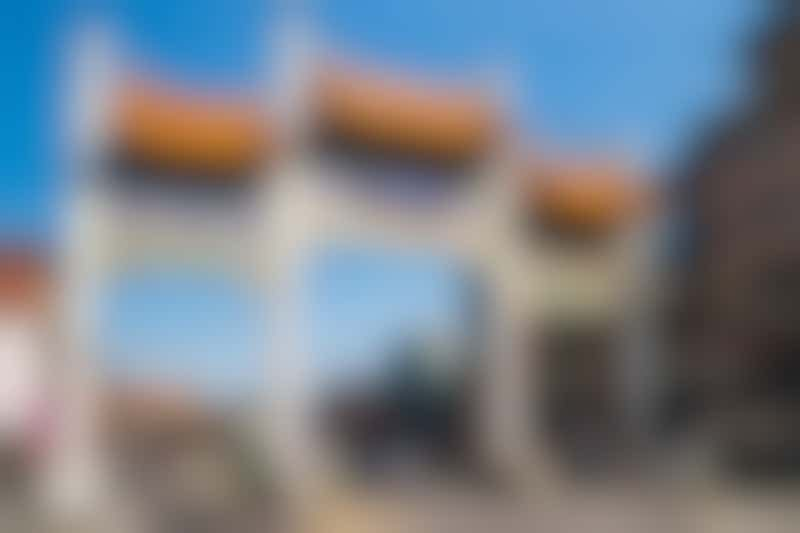 Vancouver's Chinatown (Photo: DeymosHR/Shutterstock.com)
Lunch
Not ready to leave the buzz of the downtown core? Grab a seat at a casual outdoor cafe like Abode (1223 Robson Street) or Cactus Club (1136 Robson Street) or line up at a the Japadog food truck for a Japanese-style hot dog (there's a brick-and-mortar location at 530 Robson Street) and revel in the Robson Street scene. This section of the strip is also rife with higher-end restaurants, many on the second floor above the shops.
Heading farther west on Robson Street toward Stanley Park (west end of Georgia Street) will lead to more options loved by locals: ramen noodle joints, Korean cuisine and Japanese izakayas. Kirin Restaurant (1172 Alberni Street), a block from Robson, is a six-time winner of best dim sum in Vancouver.
If you'd rather eat dim sum in Chinatown, head to Floata Seafood Restaurant (180 Keefer Street) at the east end of the city center. This 1,000-seat (yes, it's that huge) restaurant is a Vancouver dim sum institution.
The place thrums with energy, especially on weekends during its over-the-top dim sum brunch. Diners, the majority of which are of Chinese descent, pack out the restaurant's round linen-topped tables. Servers bring out an endless stream of plates loaded with shrimp dumplings, steamed pork buns and some 70 other authentic dishes.
After San Francisco and New York, Vancouver has North America's third largest Chinatown by population. Early immigrants came in the late 1800s for the city's railroad and mining jobs and settled on downtown's east edge. Today, a growing number of trendy bars and boutiques are reclaiming the neighborhood's historic structures and a revival of the old neon storefront signs is underway.
---
Afternoon
Plan to spend an hour or two checking out Chinatown (bordered by E. Pender Street, Gore Avenue, E. Georgia and Carrall Streets), where more than 60 percent of the residents speak either Cantonese or Mandarin as their first language. The Dr. Sun Yat-Sen Classical Chinese Garden (578 Carrall Street) is a great place to start. It's a calm, reflective haven that seems to keep the surrounding skyscrapers at bay. The first traditional Chinese garden built outside of China, this garden beautifully blends traditional architecture and winding waterways with culturally significant plants.
At the edge of the garden, pick up a bicycle from the Mobi bikeshare program and wheel around Chinatown. Instructions to sign up and self-pay are at each of the 150 docking stations around Vancouver. Cruise between tea shops, Chinese markets and historic alleys.
For more culture and history, pedal along Abbott Street to Gastown, the adjacent neighborhood and a National Historic Site. This was Vancouver's first downtown core. See the steam-powered clock (Water at Cambie Streets) and ride past the vintage lampposts and historic buildings of Water Street. You can walk through the historic Gaoler's Mews jail site (Carrall Street at Blood Alley) or follow a guided tour to hear stories about the city's earliest hustlers and harlots.
The side streets in Gastown (bordered by Richards, Main, Water and Hastings Streets) are home to ultra-hip stores, film schools, music studios and some of Vancouver's hottest restaurants. Return your Mobi bike at one of the Gastown stations when you're ready to explore on foot, popping in and out of several boutiques including Old Faithful Shop (320 W. Cordova Street), a modern-day version of a general store that's located in a 1903 building. Save time to browse the neighborhood's First Nations art galleries, where displays of masks and jewelery beautifully depict the symbols and stories of the coastal aboriginal people.
---
Dinner
In Gastown you'll stumble upon several restaurants with menus posted outside that will easily lure you and entertain you for the evening. Oyster-lovers, though, will want to venture out to experience Vancouver's buck-a-shuck oyster happy hour before dinner.
Chinatown's Oyster Express (296 Keefer Street), Joe Fortes Seafood & Chop House (777 Thurlow Street) and Rodney's Oyster House (1228 Hamilton Street) are among many spots throughout the city that serve happy hour oysters from Vancouver Island. Take a seat and watch masterful shuckers teach you a thing or two. Order a few oyster varieties and compare the difference in taste and texture.
Gorgeous summer evenings call for a picnic dinner and entertainment in Stanley Park at downtown's West End. Grab Japanese ramen takeout at Hokkaido Ramen Santouka (1690 Robson Street) or make a quick stop at the Whole Foods Market (1675 Robson Street) salad bar then stake out your spot before sunset. Dine al fresco as you catch a free outdoor movie at Second Beach or watch a live Theatre Under the Stars musical performance on the outdoor Malkin Bowl stage (610 Pipeline Road).
Here's another option for those who would rather get dressed up for a night on the town. Book a reservation at Chambar (568 Beatty Street), an intimate fine dining restaurant in Crosstown between Gastown and Chinatown. Brick walls and funky ambient lighting create a casual upscale setting for devouring mussels, poutine (Canada's unofficial national food), lamb tagine or some other artfully presented dish.
---
Evening
From here you won't be disappointed if you decide to wind up the evening at one of the cocktail bars or nightclubs in Gastown. Order a mint julep or try cocktail roulette at the tiny Revel Room (238 Abbott Street). For live entertainment, though, Granville Island (just over the Granville Street Bridge) is a solid bet.
The Arts Club Theatre Company (1585 Johnston Street), Western Canada's largest theater company, performs live shows year-round on several stages in Vancouver, two of which are on Granville Island. Each new season features a mix of genres including Broadway musicals, dramas, contemporary comedies and classics. After seeing a show you can return to Granville Island the next day and drop in at the Arts Club Production Centre (1377 Cartwright Street) where the sets are created.
If you're a fan of comedy, you'll find that on Granville Island, too. Vancouver TheatreSports League (1502 Duranleau Street) is the city's top improv comedy company and puts on 11 shows per week, Wednesdays through Sundays. There's the competitive improv match pitting two teams against each other as well as a late-night adults-only show, an all-female show and themed comedy.
---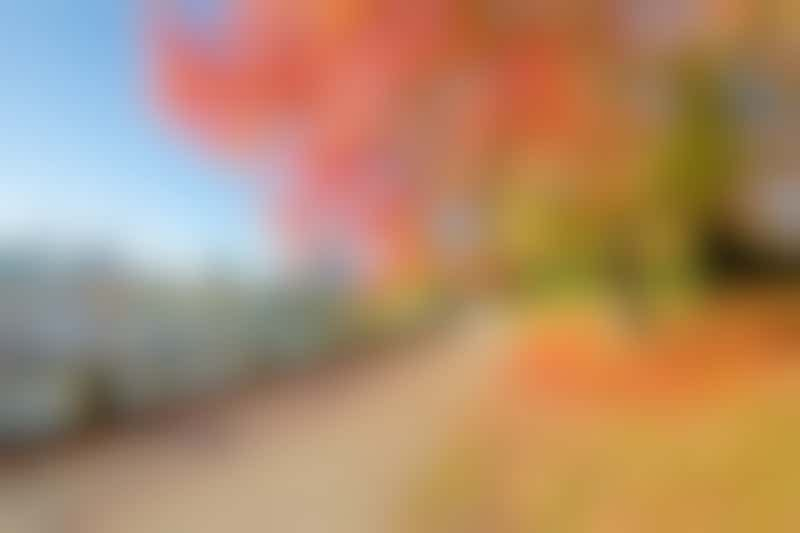 Stanley Park seawall in Vancouver (Photo: romakoma/Shutterstock.com)
Day 2: Outdoor Adventures and Foodie Favorites
Breakfast
A couple blocks east of city center Medina Cafe (780 Richards Street) is one of Vancouver's favorite breakfast/brunch spots. On weekends, long before the doors open, patrons line up down the block and beneath a sign that reads: Life is too short for bad coffee. Cafe Medina is a lively and stylish place to ease into the morning with inventive egg dishes and, for dessert, Belgian waffles with dipping sauces like milk chocolate lavender, salted caramel and white chocolate-pistachio-rosewater.
Another option is Forage (1300 Robson Street) if you're looking for a shorter wait time. Eggs "Benny" (Benedict) is a ubiquitous dish in Vancouver, and this West End neighborhood restaurant is a popular place to order it. Chef Chris Whittaker, known for his zero-waste efforts and his local, sustainable food sourcing, is a legend in this town and makes an award-winning seafood chowder.
Breakfast at Forage puts you in the West End, the neighborhood directly adjoining the massive Stanley Park.
---
Morning
Rent a bike on Denman Street in the West End neighborhood (bordered by Stanley Park, English Bay, Granville and Robson Streets) and spend the morning exploring the beaches, forests and cultural sites of Stanley Park. There's no shortage of bike rental shops along Denman near the entrance to the park, and one of the most reliable and convenient is Spokes (1798 W. Georgia Street at Denman).
From here, cross the street and ride into Stanley Park (west end of Georgia Street). The 6-mile paved seawall path skirting the park is marked with a yellow line to divide walkers from cyclists, and with good reason: It gets crowded. When gawkers like you pause to enjoy the ocean and mountain views, other riders don't hesitate to ding their handlebar bell and zing past.
Without too much stopping, it will take you one or two hours to circle the park on the seawall. But take your time. This is a quintessential Vancouver experience.
You'll cruise past totem poles and a rose garden. The path takes you beneath the Lions Gate Bridge and along a string of swimmable beaches, even one with a heated outdoor pool and concession stand. Stop for a break at the Teahouse in Stanley Park (7501 Stanley Park Drive) or divert off the pavement and ride the dirt trails through the middle of the park beneath towering stands of Douglas fir.
One-hour, narrated horse-drawn carriage tours (735 Stanley Park Drive) are another option for exploring Stanley Park. Mid-March through October, tours depart daily from a kiosk at the Georgia Street entrance. You'll stop at the main sites and finish the tour with enough time left to check out the beautiful white belugas and touch pools at the Vancouver Aquarium (845 Avison Way), which is also located in Stanley Park.
---
Lunch
The Fisherman's Wharf docks (1505 W 1st Avenue) on the seawall near Granville Island are home to some of the best fresh fish and chips in the city. On sunny days locals flood the Go Fish seafood shack (1505 W 1st Avenue), a hidden gem. If you can't nab a table on the tiny waterfront patio, order to-go and look for a bench along the seawall.
Or, you could eat lunch at one of Vancouver's foodie havens: Granville Island Public Market (1669 Johnston Street). Often compared to Pike Place Market in Seattle, this market has food stalls in every imaginable variety, from fishmongers to bakers, farmers, chocolatiers and more.
Wander the market, grabbing a quick lunch at take-away spots along the way as you revel in the aromas and colors that fill this indoor space. Be sure to try the locally caught smoked salmon with a maple glaze then head outside and find a place to relax along the water. Or, sit down for an authentic Canadian meal at Granville Island's Edible Canada bistro (1596 Johnston Street).
You could easily stick around and spend the afternoon here going artisan studio-hopping. Strike up conversations with the resident boat-builders, metal fabricators, artisan sake makers, painters and potters, in their own spaces. When you need a break, there's usually a microbrewery or coffee shop just around the corner.
---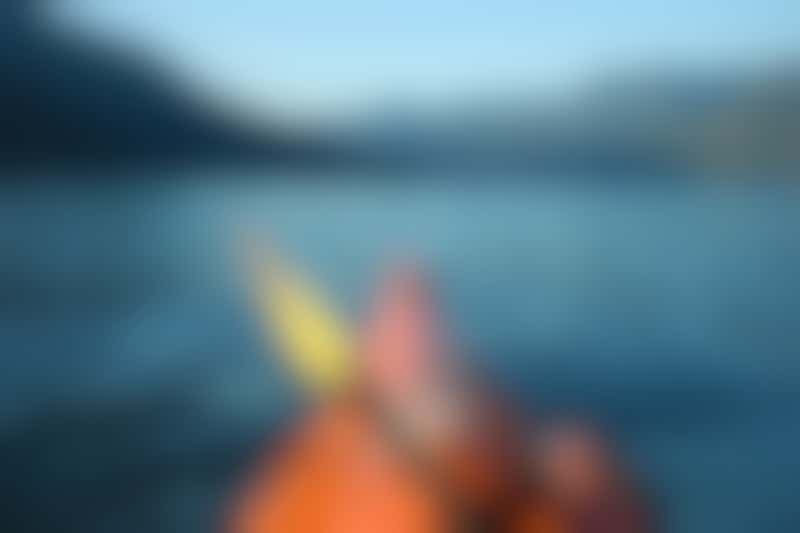 Kayaking Indian Arm (Photo: Swamis/Shutterstock.com)
Afternoon
No trip to Vancouver is complete without some time on the water. After a full morning of touring you might decide to sit back and go for a mini-cruise. False Creek Ferries (1804 Boatlift Lane) depart from Granville Island every 15 minutes throughout the day. For around $5 you can hitch a ride across False Creek. It's a short trip, 20 minutes or less, but it's long enough to be impressed by the urban backdrop of glass skyscrapers.
You can hop off in the stylish Yaletown neighborhood, the West End or at the former Olympic Village area where athletes stayed in 2010. Less than a five-minute walk from the seabus terminal, the Olympic Village area (W. 6th Avenue at Cambie Street) has funky restaurants, public art and a vibrant craft brewery scene with a Craft Beer Market in an historic building. It's a great place to depart on a guided craft brewery tour.
Outdoor enthusiasts with energy left for paddling can rent a kayak or standup paddleboard -- May through September at the Olympic Village or Granville Island --and glide through the calm False Creek inlet. Make your way beneath the Burrard Street Bridge's art deco arch to see Granville Island and downtown Vancouver from another perspective.
Perhaps even more memorable is a day trip kayaking among the mountains only a 30-minute drive from downtown Vancouver. Ecomarine Paddlesport Centres (1668 Duranleau Street) leads trips into Indian Arm, a stunning 12.5-mile-long fjord where mountains plunge into the ocean and sightings of seals and bald eagles are common. With Takaya Tours (700 Apex Avenue, North Vancouver), aboriginal guides lead you in a 25-foot traditional oceangoing canoe as they sing songs and share legends of their people.
An exciting alternative on rainy or low-energy days is the virtual flight ride at Canada Place near the cruise terminal. FlyOver Canada (999 Canada Place) puts you in a suspended chair, feet dangling, in front of a four-story domed screen. Your seat moves and you feel the wind, mist and scents as you "fly" from coast to coast over Canada's iconic sites and landscape.
---
Dinner
Serious foodies can warm up for dinner with an afternoon Vancouver Foodie Tour (422 Richards Street) of the city's legendary dining spots. There are several tours to choose from: Gastown, Granville Island, a gourmet tour and a food truck roundup. Your guide will pack 12 to 14 tastings into three hours and give you insider's tips on Vancouver's culinary scene. By the end you'll have dozens of restaurants you'll want to revisit.
The chic Yaletown neighborhood (bordered by False Creek, Robson Street and Homer Street) is the place for beautiful people to be seen after dark. Red brick warehouses and old loading yards of the Canadian Pacific Railway have been transformed into trendy loft apartments and restaurants and bars.
Start your evening at one of Yaletown's most prestigious seafood restaurants: Blue Water Cafe (1095 Hamilton Street). It's a perennial winner of best seafood polls, but if it's booked, WildTale Coastal Grill (1079 Mainland Street) also delivers a memorable experience.
Inside this intimate restaurant, the decor is simple and elegant with heaps of fresh shellfish prominently displayed on a bed of ice. The streetside patio is ideal for people-watching while enjoying happy hour cocktail and oyster specials. It's a great place for a celebratory seafood feast or surf and turf cooked to perfection.
For sushi and Japanese-style tapas, Hapa Izakaya Yaletown (1193 Hamilton Street) creates a fun atmosphere and offers a diverse menu so you can order several small plates and sample a variety of flavors. There's a live DJ spinning to a packed house on weekend nights. Some dishes are partially cooked in front of you at your table.
---
Evening
Yaletown's luxe lounges and dance clubs with dress codes draw the city's elite and often entertain celebrities who are filming movies in Vancouver. Dubbed "Hollywood North," Vancouver is only a two-hour flight from Los Angeles. Less expensive production costs, a stronger U.S. dollar and a range of year-round filming locations make this an industry hotbed.
If you don't happen to spot celebs on set during your visit, look for them in Yaletown's restaurants and bars. Uma Thurman has been seen dining at Blue Water Cafe and Justin Timberlake has shown up at Opus Bar in the Opus Hotel (350 Davie Street). Other trendy Yaletown hangouts with a great vibe are West Oak (1035 Mainland Street) for happy hour on the patio and the more casual Yaletown Brewing Company (1111 Mainland Street), a lively neighbourhood pub with a fireplace, TVs and a pool table.
Show Prices