Singapore might be one of the smallest countries in the world, but it packs a punch with superb dining, museums and galleries, and a melting pot of different cultures to explore. This tiny nation has much to offer visitors and one overriding passion: food. From hawker markets to classy Michelin-star restaurants, Singapore has one of the world's most exciting and diverse dining scenes. Here you can dine like a king for less than S$10 (about $7 Australian) or live it up at a swanky five-star celebrity chef restaurant.
Singapore's culinary heritage comes from the blend of cultures of the different people who settled here over the years, from the early British colonial era to the modern Asian hub that it is. English, Malay, Peranakan, Chinese, Arabic and Indian communities are just a few of the ethnic groups that make up Singapore. Many of its bustling original districts, such as Chinatown, remain and offer a simultaneously historic and modern take on the city's cultural evolution.
Singapore is compact and effortless to get around, safe and clean. English is widely spoken, so it's the perfect destination for an easy yet culturally rewarding pre- or post-cruise stay.
---
Day One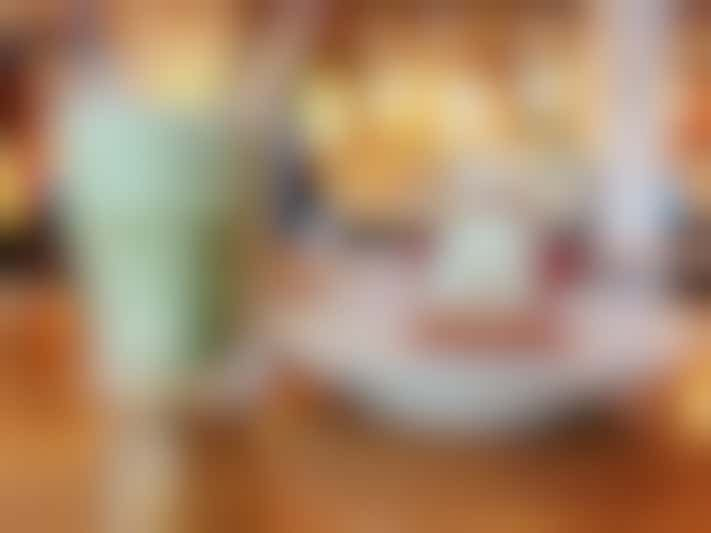 Breakfast/Brunch
Begin your day in Tiong Bahru, a historic residential district that has been transformed into a hipster hangout with some of Singapore's best cafes. Forty Hands Cafe (78, #01-12 Yong Siak St.) was one of Tiong Bahru's first trendy coffee shops, sparking the arrival of other funky stores, art galleries cafes. With a heavy dose of cafe cool, Forty Hands is reminiscent of Melbourne's coffee scene with grunge-inspired decor and a hearty brunch menu featuring steak and chili scrambled eggs.
For a quick bite or perhaps something a bit lighter, head across the road to the pretty Plain Vanilla Bakery (1D Yong Siak St.) for croissants or a freshly baked muffin. Settle into one of the large share tables and hang out with locals sipping coffee and reading the paper before you hit the surrounding streets.
Morning
After coffee and a cupcake or three, take a walk around Tiong Bahru, exploring its history and old terrace houses, shops galleries. Tiong Bahru is one of the oldest areas in Singapore and filled with 1930s Art Deco-inspired architecture. Many buildings have been reinvigorated and restored to their former glory, but the district still retains its original working-class charm.
Take time to explore the streets which combine old-style provision stores selling everything from rice and dustpans to modern galleries like the ArtBlue Studio (23 Yong Siak St.). Qi Tian Gong Temple, a 100-year-old Taoist temple, is well worth a visit for its ornate statues of the monkey god.
Lunch
Your next stop is Chinatown for a food tour. Why a food tour? Well, first, it's lunchtime and secondly, your guide will give you plenty of restaurant recommendations and insider tips for the best dining in Singapore. If you enjoy history, cultural insights and fabulous snacks, try Intrepid Urban Adventures' Chinatown Food Adventure which covers the area's heritage and thriving food scene.
If you would prefer to tour Chinatown independently, the Maxwell Food Centre (1 Kadayanallur St.) is a great place to start. This hawker centre is one of Singapore's most famous food hubs (or hawker markets, as these venues are more commonly known). It is the ideal place to experience the authentic flavours of Singapore and is hugely popular with locals and tourists alike. The most important thing to remember with hawker market dining is to trust the queues, especially if they're full of locals, as your wait will be rewarded with some of the best food at the market.
A delicious authentic lunch can also be found at the Chinatown Complex Food Centre (335 Smith St.) which has more than 250 food outlets, including Michelin-star food stalls selling meals for less than S$10. Liao Fan Hawker Chan, one of the first hawker market stalls to be awarded a Michelin star, is famous for its soya sauce chicken rice. Chicken rice, a dish featuring bite-sized slices of chicken served with fragrant rice, spicy chilli and ginger paste, is one of Singapore's most iconic dishes and a hawker market staple -- don't miss it. You might wait up to an hour but it's worth it.
Afternoon
Like Tiong Bahru, Chinatown also has lots to see and do which doesn't involve eating. For an insight into Chinatown's past, visit the Chinatown Heritage Centre (48 Pagoda St.) to learn about Chinatown's notable residents and immerse yourself in interactive exhibits ranging from replicas of residents' tiny original homes to an olfactory display of opium, spices tea.
Next is a walk to the colourful Mohamed Ali Lane murals, a street filled with vibrant murals depicting the life and culture of Chinatown and Singapore. After you've viewed (and photographed) the murals, stroll to Sago Street which is named for the area's 1840s sago flour factories. This heritage-listed area now houses traditional Chinese apothecaries, restaurants and interesting souvenir stalls.
Chinatown is also home to Sri Mariamman Temple (244 South Bridge Rd.), Singapore's oldest Hindu temple that dates back two centuries, and the Buddha Tooth Relic Temple & Museum (288 South Bridge Rd.). Visitors are free to explore the repository of relics and cultural artefacts in this Tang dynasty-inspired building.
To finish the afternoon, head to the charming Yixing Xuan Teahouse (78 Tg Pagar Rd.) to learn the art of tea appreciation in a structured tasting class. Like a fine wine, tea also has many flavours and aromas, and the tea drinking ritual celebrates the drink and the social aspects of sharing a pot of tea.
Drinks
Kick off your night at the cultured yet cool Cook & Tras Social Library (2 Cook St), an atmospheric bar with lush French-inspired decor and walls lined with shelves holding more than 3,000 books. With plenty of nooks and crannies to tuck yourself away in, this bar (which also serves food) is a delight for solo travellers, book-lovers and Instagrammers.
Dinner
Nearby Smith Street and its surrounding area offer one of Singapore's most lively dining precincts, with choices ranging from the high-end Michelin-star Meta Restaurant (1 Keong Saik Rd.) which specialises in French-Asian fusion, to the bustling Chinatown Food Street on Smith Street. Chinatown Food Street brings street hawker stalls, shophouse restaurants, and street kiosks together on a pedestrian-only street, with tables and chairs set for alfresco dining. Its innovative glass roof accommodates for rain and shine, and is even cooling, thanks to an internal spot cooling system. For something more upmarket, there is Yellow Pot restaurant (88 Duxton Rd.), a contemporary Chinese restaurant serving innovative dishes, such as chilled organic vine-ripened tomatoes which pop with flavour, thanks to a sweet yet savoury "Li Hing" plum infusion. The wok-fried tiger prawns featuring XO sauce, plus wild local mushrooms and crispy sugar snap peas, should not be missed.
Evening
To end the evening somewhere memorable, drop into Native (52a Amoy St.), a cocktail and wine bar that appears regularly on "best bars in the world" lists. The cocktails at Native reflect Singapore's diverse cultural heritage and feature native fruits, local flora and flavours such as kaya toast and curry leaves. Finish your evening with a stroll amongst the foliage of the supertrees, the Flower Dome and Cloud Forest conservatories and the lush gardens at Gardens by the Bay (18 Marina Gardens Dr.), a free public garden in the heart of Singapore. Don't miss the evening sound and light show (entry is free).
---
Day Two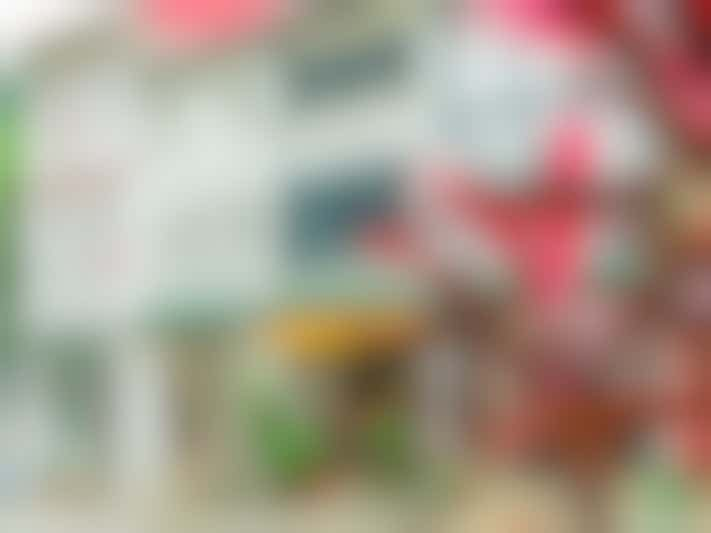 Breakfast/Brunch
Start your day at Duxton Hill, where historic terrace houses and boutiques decorated with blue, red, and yellow shuttered facades line the charming cobblestone streets. Here the breakfast destination of choice is the industrial-chic Five Oars Coffee Roasters (39 Tg Pagar Rd.), where a menu featuring dishes like strawberry cheesecake French toast or Sriracha crab Benny, a softshell crab on brioche with poached eggs, will tempt your taste buds. After breakfast, stroll the streets and browse the area's fashionable shops.
Morning
Discover how Singapore evolved into a thriving metropolis at Singapore City Gallery (45 Maxwell Rd.), an interactive gallery showing the development of Singapore over 50 years with models, photo galleries and interactive light displays. For a totally different perspective of the city, take the lift to the level 50 skybridge at The Pinnacle@Duxton (1G Cantonment Rd.) for a bird's-eye view of Singapore and an impressive 500-metre-long sky garden hidden high above the city streets.
Lunch
Head to Merlion Park (1 Fullerton Rd.) to visit the Merlion, an 8.5-meter-high statue with the body of a fish and head of a lion, which is Singapore's national icon. The statue shoots water from its mouth and is a favourite for cheesy tourist photos. Classic poses include the Merlion shooting water into someone's mouth, their handbag, a souvenir cup or the water being used for a shower, or a cute shot with an umbrella. Go on. Grab your camera. You know you want to.
Lunch with a view is available nearby at a variety of cafes and restaurants along the Clifford Square walkway, but one of Singapore's best bargains can be found at high-end restaurant The Clifford Pier (80 Collyer Quay). Here you'll find a two-course set menu for S$38 (about $30) or a three-course set menu for S$42 (about $30), served in Colonial-era grandeur overlooking the harbour.
Afternoon
Walk off lunch with a 10-minute walk from Clifford Pier to the Red Dot Design Museum (11 Marina Blvd.) for a look at some of the world's best contemporary design for everything from lighting to robots. From here, it's an easy 20-minute stroll to the Singapore Flyer big wheel. Offering stellar views and informative commentary during each 30-minute ride, the Singapore Flyer (30 Raffles Ave.) is 30 metres taller than the London Eye. Another spot to enjoy superb views of the city and Marina Bay is the SkyPark Observation Deck (10 Bayfront Ave.) on top of the Marina Bay Sands Casino. This area is also home to state-of-the-art ArtScience Museum (6 Bayfront Ave.) which is shaped like a futuristic lotus flower. This is where art, science, culture and technology come together in a range of permanent and visiting exhibitions.
Drinks
It's not a trip to Singapore without sampling a Singapore Sling at the historic Long Bar at the Raffles Hotel (1 Beach Rd.), the original home of Singapore's most famous drink. In the early 1900s, ladies were forbidden from drinking alcohol in public and had to make do with tea and fruit juices. Raffles bartender Ngiam Tong Boon cleverly created the gin-based cocktail, which features pineapple juice, lime juice, curacao, Benedictine, grenadine and cherry liqueur, as a socially acceptable (and covert) way for women to indulge in an alcoholic drink. These days a Singapore Sling at the Long Bar will set you back more than $S30 (about $20) but forget about the price. This isn't just a drink, it's an experience.
Dinner
Head to Jumbo Seafood (1206 ECP, #01-07/08 East Coast Seafood Centre) at the chain's original restaurant to try another famous Singaporean national dish -- chili crab. It's not just the crabs that are delicious but also the unique combination of sweet, savoury, spicy sauces. The stir-fried crab arrives with its shell on so you'll need plenty of napkins (and, ideally, a black shirt to hide the inevitable splatters and drips).
If you don't enjoy crab or would prefer not to get your hands dirty, seek out some iconic Peranakan dishes, such as ayam buah keluak, babi assam sambal udang, on your final night in town. Singapore's Peranakan (meaning "locally born" in Malay) people created their own hybrid cuisine featuring Malay, Portuguese, Dutch and Indonesian influences. Peranakan restaurants are available throughout the city, but you'll find some of Singapore's best and most authentic Peranakan cuisine at Guan Hoe Soon (40 Joo Chiat Pl), a restaurant that is still located in its original 1930s shophouse.
Evening
What was once a bustling 19th-century commercial hub has been transformed into one of Singapore's most popular drinking, dining and shopping districts known as Clarke Quay (3 River Valley Rd.). Drop in for a drink or something to eat and simply soak up the atmosphere. For a sophisticated nightcap or two, Atlas (600 North Bridge Rd.) is widely regarded as one of the best bars in Asia. It's worth a visit for the grand lobby and elegant Art Deco decor alone, but the award-winning cocktails are equally impressive.
---
A few things to note: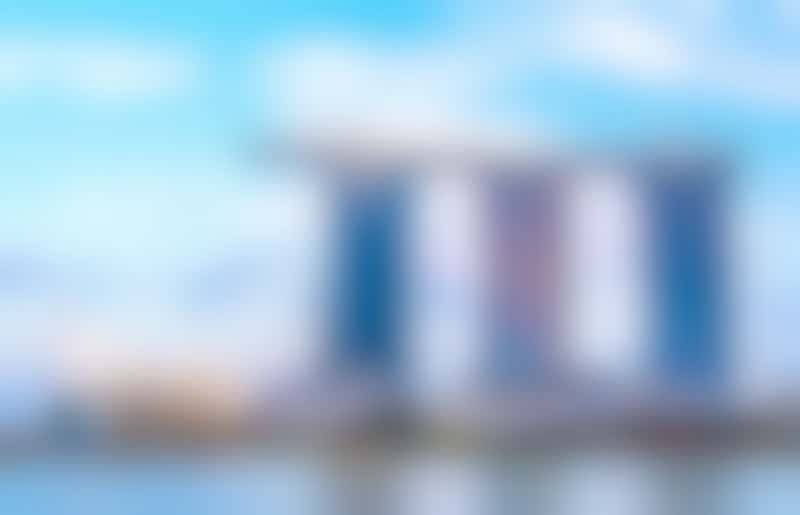 Singapore is one of the world's safest cities and also one of the cleanest, to the extent that chewing gum is banned and littering can involve a fine of , so be tidy.

Singapore's hawker markets undergo regular checks by government health inspectors and have strict hygiene standards. If you've always wanted to try traditional Asian street food but haven't been game in the past, this is the place to do it.

Singapore's MRT (Mass Rapid Transit) system is the fastest and easiest way to zip around the city. Most of Singapore's key attractions are within walking distance of an MRT station, and MRT trains and stations are efficient and, most importantly, air-conditioned.