Seattle offers more than just strong coffee, a temperate climate and fresh seafood. Its two (soon to be three) downtown cruise terminals serve as the homeport for seven cruise lines and the embarkation site for more than 200 Pacific Northwest-bound and Alaska cruises each year, but even cruisers know there's more to Seattle than that.
Known as the Emerald City for its lush greenery and more than 6,000 acres of in-city parks, Seattle also offers sparkling gems of art, culture, history, dining and entertainment for those lucky enough to have set aside a day (or, ideally, more) to explore the city before or after their cruise.
With three national parks (Mt. Rainier, North Cascades and Olympic), each just a two-hour drive from the city, a scenic day trip out of town (by rental car or tour bus) is one highly recommended way to explore the region. But those who stay local will find that many of Seattle's most impressive and worthwhile attractions are right downtown (many within blocks of each other), making it easy to pack lots of local adventures into one day. (Just beware of the city's many steep hills.)
Whether it's your first time in Seattle or you're back for a return visit, we've put together a one-day itinerary that includes many must-see destinations, some insider tips and suggestions for staying caffeinated and fueled up during the day.
---
Breakfast
Get up early, put on good walking shoes and head for the 9-acre historic district that encompasses the famed Pike Place Market (1st Avenue and Pike Street), which is less than a mile from the Bell Street Cruise Terminal at Pier 66 (2225 Alaskan Way) and 2.3 miles from the Smith Cove Cruise Terminal at Pier 91 (2001 West Garfield Street). (Keep in mind that the market is many vertical levels in addition to its sprawling maze of stalls.)
While the crafts market and most of the 200 onsite shops don't officially open until 10 a.m., many of the market's cafes, takeout counters, bakeries, specialty food stands and restaurants open for business as early as 6 a.m., while the fresh produce and seafood stands begin business by 7 a.m.
Some options for breakfast in the Pike Place Market include Le Panier (1902 Pike Street), a nationally acclaimed French-style bakery and cafe; Three Girls Bakery (1514 Pike Place, in the section known as the 'Sanitary Market'), a market mainstay since 1912 known for its pastries, soups and sandwiches (takeout or counter seating); and Lowell's Restaurant and Bar (1519 Pike Place, in the Main Arcade), which offers water views and a breakfast menu that includes bagels served with house-cured lox made from wild king salmon and the Dungeness crab omelet lauded by celebrity chefs  and featured in numerous publications.
---
Morning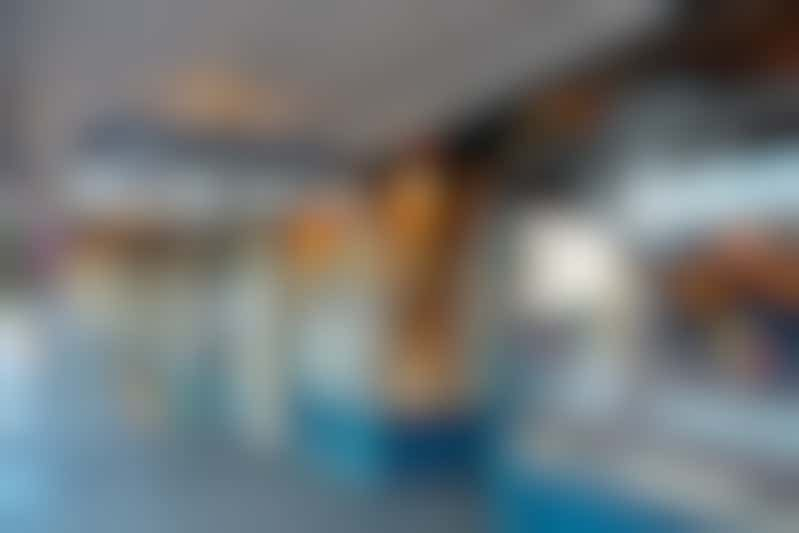 After breakfast and, hopefully, before the crowds make it hard to move around, tour the Pike Place Market's shops, food and flower stands, and the offerings of the craft market vendors. Get your picture taken with Rachel, the bronze 550-pound pig-shaped piggybank (below the Public Market sign and clock; at the corner of Pike Place), watch the employees at the Pike Place Fish Market toss fish around (just behind the pig) and, if the line is not too long, stop in for a coffee at the Starbucks cafe (1912 Pike Place) that still sports the chain's original sign, mermaid logo and many other features from the company's early days. An exclusive Pike Place Reserve roast is served, making the pilgrimage slightly more worth the wait.
Regarding coffee, the symbolic lifeblood of Seattle, there are plentiful alternatives to Starbucks or Seattle's Best throughout the city to stay caffeinated. Check out Caffe Umbria (320 Occidental Avenue S. in Pioneer Square and in Ballard, 5407 Ballard Avenue NW); Victrola Roastery and Cafe (310 Pike Street); and the Cherry Street Coffee House (at 103 Cherry Street and nine other locations around town).
After visiting Pike Place Market, many visitors choose to make their way down to the waterfront (Alaskan Way) via the stairs of the Pike Street Hill climb. From here, visit attractions that include the Seattle Aquarium (1483 Alaskan Way; Pier 59), which boasts an underwater dome that sits in a 400,000-gallon tank filled with hundreds of Puget Sound fish; the 175-foot-tall Seattle Great Wheel (1301 Alaskan Way), which has 42 gondolas that make three revolutions per ride; and Ye Olde Curiosity Shop (1001 Alaskan Way; Pier 54), a quirky blend of souvenir shop and museum -- complete with mummies, shrunken heads and other hard-to-look-away-from oddities -- that has been on Seattle's waterfront since 1899.
---
Lunch
After poking around the waterfront shops and attractions, stick nearby for lunch and stop into any number of restaurants with a water view and an emphasis on seafood. Options include Ivar's Acres of Clams (1001 Alaskan Way South; Pier 54), the flagship location of an iconic chain of local seafood restaurants known for chowders, fish 'n chips and fresh seafood entrees; Elliot's Oyster House (1201 Alaskan Way; Pier 56) or; back toward the Bell Street Cruise Terminal (Pier 66), Anthony's Bell Street Diner and Anthony's Fish Bar (2201 Alaskan Way; Pier 66), two casual spots serving seafood-centric dishes. (Tip: Anthony's Pier 66, adjacent to the Bell Street Diner and Fish Bar, is a great option for ultra-fresh seafood meals as well, but it is more formal and only open for dinner.)
Within Pike Place Market, follow the crowd to Beecher's Handmade Cheese where you can indulge in all your lactose-fueled fantasies with sandwiches and macaroni laden with melty goodness.
Outside of the Pike Place/Waterfront tourist zone, venture to Tilikum Place Cafe (407 Cedar Street) for a local take on lunch or even better -- brunch. Try the Dutch baby, a large popover/pancake served in a skillet, invented in Seattle. There are sweet options, but we side with the savory (with a side of maple syrup -- trust us -- and tomato soup). Friendly counter seating for solos with a view to the kitchen makes this a welcoming respite from the bustling market but with Seattle Center just minutes away by foot.
---
Afternoon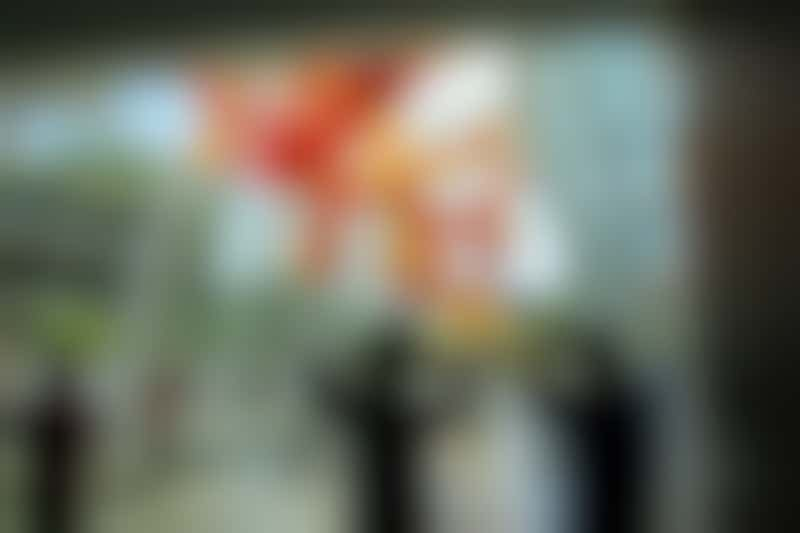 If you'd like to stay on the waterfront, head back past the Bell Street Cruise Terminal to the Olympic Sculpture Park (2901 Western Avenue). The 9-acre park features a small beach, walking paths, great views and more than 20 sculptures by a wide variety of major artists, including Louise Nevelson, Alexander Calder, Richard Serra and Jaume Plensa.
Had enough waterfront wandering? Then make your way back up the hill to Seattle's downtown core for a visit to the Seattle Art Museum (1300 1st Avenue), which features special exhibitions as well as a permanent collection strong in African, Native American, Pacific Northwest, Oceanic, modern and contemporary art. Take a gander too, at the Seattle Central Public Library building (1000 4th Avenue), an award-winning 11-story angular, sustainable, steel and glass structure. (Tip: Take the library's chartreuse escalator -- or the elevator -- to the 10th floor for a great view of Elliott Bay and stop for a coffee and a snack at Chocolati, the coffee cart on the library's third floor).
From the library, walk .4 mile northwest on 5th Avenue (toward Spring Street) to Pine Street and the Westlake Center shopping center (400 Pine Street). From there, ride the monorail to Seattle Center (305 Harrison Street), a 74-acre park and entertainment hub on the former site of the 1962 World's Fair.
Festivals, concerts and special events take place at Seattle Center year-round, but permanent highlights include the Pacific Science Center (200 2nd Avenue North), with IMAX theaters and a tropical butterfly house; the Museum of Pop Culture (aka MoPOP; 325 5th Avenue North), a popular culture museum focusing on music, science fiction and fantasy; Chihuly Garden and Glass (305 Harrison Street), with eight galleries, a garden and a glass house filled with the work of glass artist Dale Chihuly; and the iconic 605-foot-tall Space Needle (400 Broad Street), which has been remodeled to feature a level with a rotating glass floor and an observation deck up top (with stomach-lurching, see-through benches -- perfect for a panic-inducing photo op). Unfortunately, as a result of renovations, the Sky City restaurant is now gone, though casual drinks and bites are available at the top, with seating.
While a Space Needle visit and the 41-second, glass-fronted elevator ride to the observation deck is, for many, the quintessential Seattle experience, there are less expensive and usually less crowded options. During very busy weekends at the Space Needle, consider the observatory at the Smith Tower (506 2nd Avenue; Pioneer Square), a 38-story office building completed in 1914 that was once the tallest building west of the Mississippi, or the Sky View Observatory (701 5th Avenue) on the 73rd floor of the Columbia Tower.
For a native punch of music and coffee culture, check out the new digs for local radio station KEXP (472 1st Avenue North), which features an open-plan seating area with a small vinyl shop (Light in the Attic Records), a high-end Italian coffee bar (La Marzocco) and -- a window to the on-air happenings of this beloved radio station. A small stage hosts regular performances -- check the schedule for when you'll be in town.
---
Drinks
Apart from coffee, a lot of attention is given to the drinking culture in Seattle, and for good reason. Take your pick from breweries, wine bars, cocktail lounges featuring local spirts and plenty of international hangouts to balance out a solid dive bar scene.
Downtown, the Zig Zag Cafe (1501 Western Avenue; on the Pike Street Hill Climb) is a popular cocktail bar for locals and visitors alike. Canon (928 12th Avenue), which boasts "the Western Hemisphere's largest spirit collection at 3,500 labels and counting" is getting a lot national buzz.
Wine-lovers can taste wines (in flights or by the glass) from a wide variety of winemaker-owned Washington wineries at The Tasting Room (1924 Post Alley, Pike Place Market). Also located in Pike Place Market, on 1432 Western Avenue, is JarrBar, a cozy, hole-in-the-wall Spanish cocktail lounge featuring Iberian bites.
For families and the newly trending teetotaler crowd, Rachel's Ginger Beer (with a location at 1530 Post Alley) offers a tasty variety of ginger-fueled concoctions with cocktails on tap and boozy floats for those that are partaking in spirits. The space is open and relaxed -- perfect for any occasion to wet your whistle.
On the drink menu at Brouwer's Cafe (400 N. 35th Street in the Fremont neighborhood) is a choice of 50 different scotches, more than 64 craft beers on draft and more than 400 bottles. Pair a brew with the cafe's Belgium-inspired food. Fremont Brewing Company (1050 N. 34th Street) is just one of many creative breweries throughout Seattle's many neighborhoods, serving seasonal strawberry sours alongside a range of the region's popular IPAs.
For a view on good-weather days, it's all about The Nest, a swanky rooftop lounge at the top of the Thompson Hotel (110 Stewart Street). Enjoy views of Seattle and Puget Sound, but you'll pay for the privilege.
For a less expensive breath of fresh air and an unobstructed view of the Space Needle by night, head up to the reasonably priced and uncrowded Sound Bites, the somewhat hidden rooftop bar and restaurant at the top of the relatively new Tapestry/Hilton hotel, The Sound Seattle Belltown (2120 4th Avenue).
---
Dinner
The Pink Door (1919 Post Alley; Pike Place Market) is a bit hard to find (there's no sign, only a pink door), but offers fresh and unpretentious Italian-American food, seasonal specialties and -- bonus -- has an outdoor patio overlooking Elliot Bay. This venue has an exciting roster of nightly entertainment -- from jazz bands and tarot readings to burlesque every Saturday -- so be sure to read up on what's happening when you're in town. Tip: Reservations are hard to snag, but walk-ins are welcome.
If you want to eat dinner at Seattle Center after spending the afternoon there, a nice option is the Collections Cafe (305 Harrison Street) inside Chihuly Garden and Glass, where meals are served on shadow-box tables filled with knick-knacks from Chihuly's personal collections.
Back downtown, you can't go wrong at any of the Tom Douglas restaurants, whether it be his flagship Dahlia Lounge (2001 4th Avenue), specializing in Pacific Northwest cuisine; Etta's (2020 Western Avenue), for seafood; Lola (2000 4th Avenue) for eclectic Greek cuisine; or Serious Pie (1124 Pike Street), which serves gourmet pizza. Note that at any Tom Douglas establishment, a set 20 percent service charge has replaced any additional tipping.
Ethan Stowell's elegant Goldfinch Tavern offers up "New American" dishes -- including plenty of seafood -- from a spot overlooking Puget Sound inside the Downtown Four Seasons hotel (99 Union Street). For something from Stowell that's way more kid-friendly than the Four Seasons, try Super Bueno (3627 Stone Way North in the Fremont neighborhood), a Mexican-inspired crowd pleaser with actual play areas for the kiddos. (Bonus parental points if you're able to snag a group shot of the area's famous Fremont Troll, living under the Aurora Bridge, less than a 10-minute walk from dinner.)
Marination (2000 6th Avenue) serves up inexpensive Hawaiian-Korean cuisine. There are numerous Asian-fusion restaurants throughout Seattle -- more all the time -- specializing in dumplings (Din Tai Fung Pacific Place), soba noodles and other Japanese specialties (Kamonegi in Fremont), or the regional specialty teriyaki (shabby-looking local venues can be just as great as formal sit-down spots; Google "teriyaki" to see what's closest to you, and give it a whirl).
---
Evening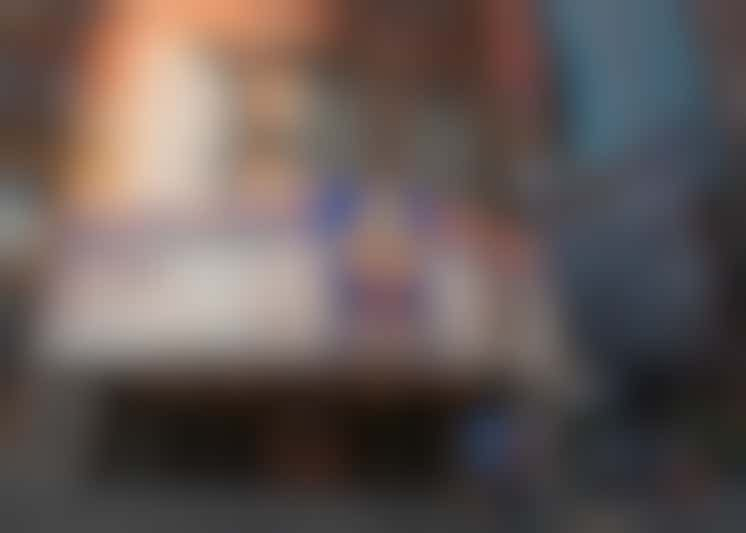 In Seattle, you can spend the evening in any number of live music clubs, such as The Triple Door (216 Union Street), or at a movie theater such as the Cinerama (2100 4th Avenue), which can show films in all formats and serves a house-special chocolate popcorn.
Seattle also has a healthy schedule of live theater and special event performances at venues such as the Paramount Theater (911 Pine Street), the Moore Theater (1932 Second Avenue), the 5th Avenue Theater (1308 5th Avenue; Rainier Square), the Seattle Repertory Theater (155 Mercer Street; Seattle Center) and the ACT Theater (700 Union Street). While some theaters may have last-minute tickets available, during the busy summer season it's a good idea to check the program schedules and purchase a ticket ahead of time.
Drag shows are popular around the city, and can be found aplenty in the happening "gayborhood" of Capitol Hill. Check out Le Faux, Mimosas Cabaret and Unicorn/Narwhal. Others, elsewhere, include Kremwerk, Can Can and Re-Bar.