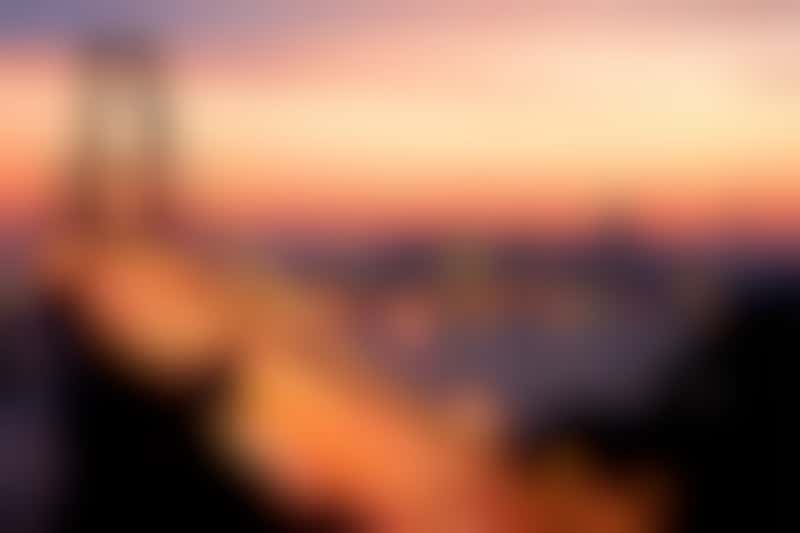 San Francisco at sunset (Photo: Andrew Zarivny/Shutterstock.com)
Why do so many people leave their hearts in San Francisco? The reasons are nearly as plentiful as visitors, who number close to 25 million per year. The city's special alchemy includes a mix of enticing cuisine, gorgeous views, rowdy history, moderate weather and an open attitude where just about anything goes.
Many tourists never get beyond downtown and Fisherman's Wharf, but San Francisco is a city of neighborhoods, from the Haight-Ashbury (made famous by the Summer of Love) to North Beach (the Italian sector, hangout for the Beat Generation) to the Mission District (where trendy new restaurants bump up against Latino bodegas). So, while the tourist attractions are plentiful, we suggest you venture further afield, where you'll get more of a feel for what locals love about this swath of land, just 7 miles by 7 miles.
Here, we offer three mix-and-match choices for how to spend two glorious days in the City by the Bay, including the tourist biggies, a foodie fantasy and an outdoor-lover's dream.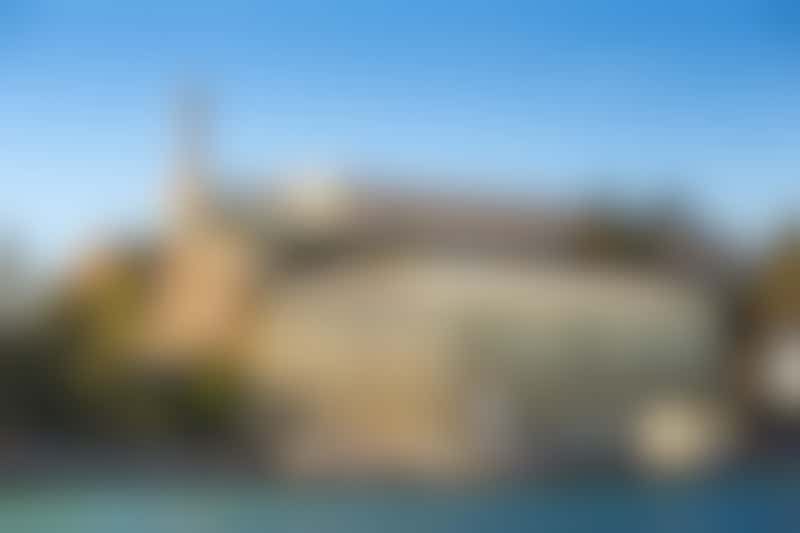 Alcatraz (Photo: f11photo/Shutterstock.com)
Option 1: The Tourist Biggies Day
If you're a first-time visitor, you probably can't resist checking out San Francisco's most famous sights. Here's a game plan for getting to them all.
---
Breakfast
Get a hearty start at a classic San Francisco breakfast spot, Mama's on Washington Square (1701 Stockton Street). They've been dishing out morning omelets and French toast (made with French bread) for years. Mama's is located in North Beach, which puts you in a great position to begin your day.
---
Morning
Make a quick stop at nearby Saints Peter and Paul Church, which has appeared in movies from "Dirty Harry" to disaster film "San Andreas"; Joe DiMaggio and Marilyn Monroe took wedding photos on the steps there. The church faces Washington Square, where you're likely to see tai chi practitioners going through their morning motions. To work off your hearty breakfast, take a hike to the top of Telegraph Hill, home to Coit Tower. The wealthy eccentric Lillie Coit, who enjoyed racing to fires with the city's volunteer fire department, financed the tower. Take the elevator up for the best views, but don't miss the Depression-era murals decorating the tower's interior. Then, to see a remarkable hideaway, ask for directions to the Filbert Steps, which lead down from Telegraph Hill. They're lined with gardens and houses that can only be reached via the steps.
You can take the stairs down to street level and then walk 15 minutes -- or grab a taxi or carshare -- over to Pier 39. Wander the shops and enjoy the views, but be sure to look for the resident sea lions, usually flopped on the former boat docks toward the end of the pier's left side. Just follow the barking sound!
From here, stroll west along the water to Fisherman's Wharf. Locals consider the Wharf to be a bit tacky, but interesting sights include the Musee Mecanique, home to antique, coin-operated music machines, automatons and arcade games; the USS Pampanito, a World War II submarine open for tours; and the Hyde Street Pier, home to a collection of historic ships.
---
Lunch
Boudin Bakery (160 Jefferson Street) has been baking sourdough bread since the Gold Rush, and its cafe is famous for dishing up soups (clam chowder, tomato, butternut squash, chili) in a sourdough bread bowl -- a great way to warm up on a foggy day; the cafe also offers sandwiches and salads. You can visit the Boudin Museum and shop for tasty souvenirs.
Not feeling hunger pangs at Fisherman's Wharf? Lunch at our next stop, Ghirardelli Square. Star chef Jonathan Waxman, who cooked at famed Chez Panisse early in his career, operates Waxman's Pizzeria (900 North Point Street), which serves creative pies, sandwiches and salads.
If you want to wander a bit further off the itinerary, head to Swan Oyster Depot (1517 Polk Street) to slurp oysters, shrimp cocktail, Dungeness crab and other fresh seafood at this classic spot. Just beware, there might be a line for the limited perches at this tiny joint.
---
Afternoon
Have a look around Ghirardelli Square's shops, or visit the Maritime Museum (900 Beach Street) for more seafaring history.
Want to visit Alcatraz? It's essential to reserve (tickets available up to 90 days in advance). Early afternoon is the best time for a fog-free trip. If you're heading to The Rock (tours depart from Pier 33), now's the time. If you have the stamina, pick up this tour when you return.
For those not visiting Alcatraz, head back one block to the cable car turnaround at Hyde and Beach streets. Watch the cars getting turned for their trip back up the hill and hop aboard one of the moving historic monuments (best spot: standing on a running board).
Hop off at Hyde and Lombard if you'd like to see the "Crookedest Street in the World" (best view is from the bottom of the zigzagging block) or keep riding all the way to the end of the line, near Union Square. For a fascinating look at how the cable cars operate, get off a bit earlier at Washington and Mason streets, to visit the free Cable Car Museum.
Once you reach Union Square, if you have any energy left, you're in the midst of the city's prime shopping district. All the big brands are here, but you'll also find local classics like men's haberdashery Cable Car Clothiers (110 Sutter Street) and Williams Sonoma's flagship cookware and home goods store (340 Post Street).
---
Drinks
Check out these favorite San Francisco watering holes near the tourist biggies.
Want to warm up on a foggy afternoon? Make a stop at The Buena Vista (2765 Hyde Street) before you board the cable car to come back from the Ghirardelli Square area. This bar has been open since 1916 and is famous for serving up whisky-spiked Irish coffee.
The Redwood Room at the Clift Hotel (495 Geary Street, near Union Square) is paneled with gorgeous redwood said to be sourced from a single, 2,000-year-old tree. The elegant room dates to 1933 -- look for a portrait of the "donor" tree that's been hanging in the bar ever since.
If you'd enjoy a bar with killer views, head to Cityscape San Francisco Lounge in the Hilton San Francisco Union Square (333 O'Farrell Street). Located on the hotel's 46th floor, this bar has 360-degree views from floor-to-ceiling windows. It's a magical spot to watch the sun go down and the city lights come on.
---
Dinner
The Tadich Grill (240 California Street) is San Francisco's (and California's!) oldest restaurant, serving seafood favorites like cioppino, Dungeness crab, oysters Rockefeller, sand dabs and the hangtown fry -- an oyster and bacon frittata that's been on the menu since Gold Rush days, when its ingredients made it one of the most expensive meals in town. You don't have to strike it rich to eat here, but do be aware that they don't take reservations, so you might have to wait.
House of Prime Rib (1906 Van Ness Avenue; reservations recommended) dates only to the 1940s but is more popular than ever, thanks to appearing on an Anthony Bourdain show. The signature dish is carved tableside from a cart, accompanied by a baked potato, Yorkshire pudding, creamed spinach and the restaurant's famous "spinning salad bowl."
Tosca Cafe (242 Columbus Avenue) has been around since 1918 and was beloved for its opera-filled jukebox and "cappuccinos" (hot chocolate with brandy). A few years ago, New York star chef April Bloomfield took the place over, keeping the North Beach Italian charm, but adding her upscale Italian fare.
---
Evening/Nightlife
Go aboard the Red & White Fleet's two-hour sunset cocktail cruise, which offers great views of the city and bridges as it cruises the bay, accompanied by live music, drinks and light appetizers.
Take an evening stroll along the Embarcadero Esplanade, for views of the Bay Bridge's computerized light show.
Biscuits & Blues (401 Mason Street) offers live blues music in a supper-club setting -- though most nights you're not required to eat dinner if you want to catch a show. The location is convenient to Union Square, where most major hotels are located.
---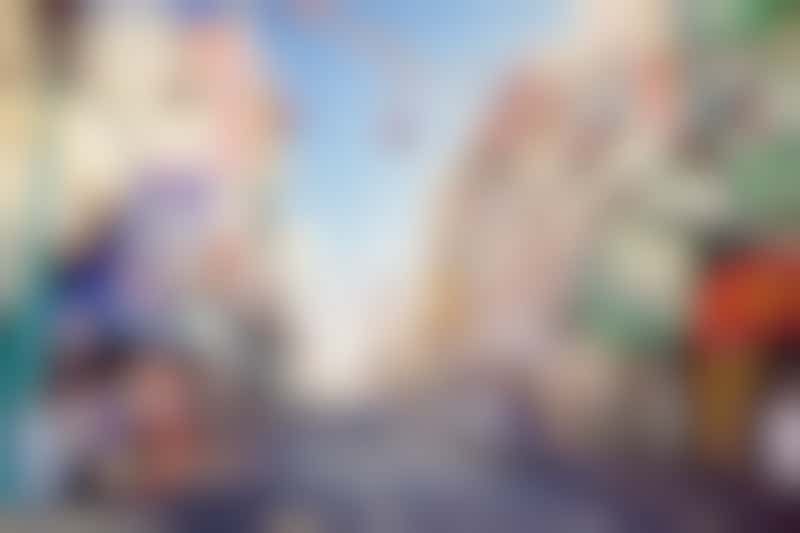 San Francisco's Chinatown (Photo: Andrey Bayda/Shutterstock.com)
Option 2: A Foodie Fantasy Day
San Franciscans love their food! It's said there are so many restaurants here that every resident could go out to dinner and have a seat in a restaurant (though maybe not at their first choice). So if you want to partake in the foodie scene, this is your perfect day.
---
Breakfast
Brenda's French Soul Food (652 Polk Street, in the Tenderloin neighborhood) isn't a fancy spot, but locals head there in droves for stuffed beignets (get the "flight," including apple, chocolate and crawfish fillings), heavenly biscuits, shrimp and grits, and creative omelets.
If you're more of a traditionalist, try breakfasting at Plow (1299 18th Street, on Potrero Hill), where the lemon-ricotta pancakes are a big draw -- but everything is made with top ingredients.
---
Morning
If San Francisco's religion is food, the Ferry Building Marketplace (The Embarcadero at Market Street) is its cathedral. Here, you'll find farmers markets on Saturday and Thursday, plus permanent stalls and shops offering local food, gifts and cooking equipment. There's everything from famed Blue Bottle Coffee and luscious Recchiuti Chocolates to a Chinese tearoom or olive oil producers and some of the quirkiest ice cream flavors you've ever tasted at Humphry Slocombe. Wander, taste and chat with the proprietors to your heart's content.
---
Lunch
Rather than send you to a restaurant, we suggest taking a food tour, which will let you sample a variety of foods as you walk a neighborhood with the guide. There are many tours to choose from, but these are some of our favorites.
Foodie Adventures tours the Mission (classic Latin American foods) and Chinatown, led by Chris Milano, who gives you tastes of both food and culture. Chris seems to know everyone in the neighborhood, and his enthusiasm is a delight.
Edible Excursions offers a number of tours in San Francisco, but we especially like their Japantown tour, which takes you to restaurants, grocery stores, bakeries and more, introducing you to places many locals don't even know about.
Gourmet Walks also has multiple tours, but our top tip is to opt for one of their chocolate tours. You'll learn about the chocolate-making process as well as taste plenty of goodies.
---
Afternoon
You might want to take a nap after your tour, but if you're an intrepid foodie, head toward the Mission District to check out its trendy side. Here's where young chefs flock to open the latest restaurants -- and where you can get an energy boost from top-quality baked goods, chocolate and coffee.
First, visit Tartine Manufactory (595 Alabama Street), where you'll find superstars Elisabeth Prueitt's and Chad Robertson's baked goods, plus ice cream and house-roasted coffee. You can also get a look at the milling process, since they mill grains for their creations onsite.
Next, pay a visit to Dandelion Chocolates (740 Valencia Street), where you can sip hot chocolate, devour decadent desserts, browse the housemade chocolate bars and get a look at their bean-to-bar process. They also offer classes.
Finally, head to Craftsmen and Wolves (746 Valencia Street), which might seem more like a jewelry store than a bakery. Its looks-almost-too-good-to-eat creations include eclairs, tarts, faux "stones," kouign amanns, plus a few savory choices.
Still have energy? Browse the eclectic shops along Valencia Street. Be on the lookout for 826 Valencia's Pirate Shop (yes, it really does sell pirate gear, but profits go to their program supporting kids' writing skills) and Paxton's Gate (824 Valencia Street), purveyors of quirky home decor.
---
Dinner
You really have room? Reserve well in advance for one of these top San Francisco restaurants -- or wing it by grazing some food trucks.
Saison (178 Townsend Street) is stratospherically expensive, but if money is no object, Chef Joshua Skenes pulls out the stops on creative dishes made from impeccably sourced ingredients, including some you may never have heard of before. Truly a once-in-a-lifetime meal.
Another pricy -- but memorable -- option is Lazy Bear (3416 19th Street; reservations a must), which requires that you purchase advance tickets through their website (available up to a month in advance). This prix fixe restaurant offers two seatings per night, which follow cocktails and hors d'oeuvres in the upstairs lounge. Diners are seated at long tables and served simultaneously, with chefs explaining each course. Although the vibe is casual, the food is seasonal and spectacular.
A visit to In Situ (151 3rd Street, inside the Museum of Modern Art) is akin to traveling around the world eating at top restaurants. Michelin-starred chef Corey Lee has gathered recipes from legendary venues (with the chefs' blessings) to create the equivalent of a dining museum. You can order dishes by the likes of Thomas Keller, Rene Redzepi, Sean Brock, David Chang, Wylie Dufresne, Nathan Myhrvold, Alice Waters and more. When The New York Times critic visited, he dubbed In Situ "America's most original new restaurant."
Don't want a blowout dinner? Check out the city's food truck scene. Clusters of trucks visit different locations on different days. To track them down, search online for Off the Grid. Or, visit SOMA StrEat Food Park (428 11th Street), which hosts a rotating roster of trucks daily and also offers a covered dining area.
---
Drinks
It's time for some craft cocktails! The craft cocktail movement has revived classic cocktails using top ingredients. Many bartenders make their own tinctures, bitters, shrubs and other components. San Francisco was an early leader in the cocktail revival, and a number of local bartenders have elevated cocktail shaking into an art.
Speakeasy-style Bourbon & Branch (501 Jones Street; online reservations required) started the city's craft cocktail scene, and you still need to reserve and get the online password for entry. The nice thing about that policy is you'll have your own table -- not standing five-deep at the bar. Choose from a large menu of drinks or challenge the bartenders by requesting a custom cocktail with your favorite tipple.
You'll find tiki heaven at Smuggler's Cove (650 Gough Street), where the concoctions are made with as many as 12 fresh ingredients and the overproof rum flows.
Trick Dog (3010 20th Street) creates a completely new themed cocktail menu several times a year (past inspirations included zodiac signs and a Pantone color wheel). But despite that quirky aspect, the cocktails are seriously good -- though they might not resemble anything you've ever sipped before.
---
Evening/Nightlife
There are always food events in the Bay Area. Check online to see if you can catch a lecture or class sponsored by La Cocina (2948 Folsom Street), an incubator for low-income food entrepreneurs. They sponsor a number of interesting events. The local Slow Food chapter also sponsors evening events.
---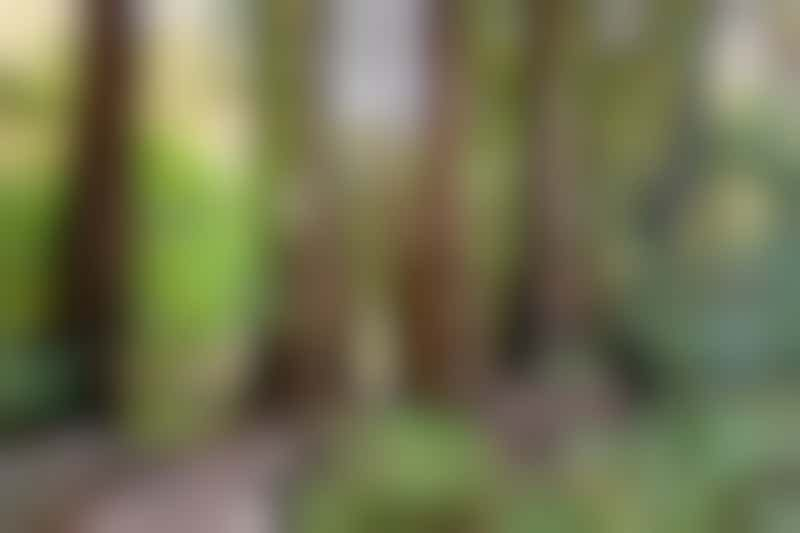 Muir Woods National Monument (Photo: Zack Frank/Shutterstock.com)
Option 3: Outdoor-Lover's Dream Day
One of the outstanding aspects of San Francisco is how easy it is to enjoy the outdoors -- we're talking beaches, parks, the bay and great scenery. This itinerary calls for renting a car, but you won't have to drive too far to enjoy these spectacular sights. Note: If you'd rather not drive, there are tours that offer visits to some of these destinations. Dress in layers and bring a jacket because the temperature can easily shift 20 degrees depending on your location and the time of day.
---
Morning, Part 1
Get behind the wheel and head for the Golden Gate Bridge. Just after you cross the span, look for a turnout on your right. Here, you'll have wonderful views of the city and bay.
Breakfast
Get back on Highway 101. Follow the Highway 1 signs to leave Highway 101 at exit 445B. In a couple of minutes, you'll see the homey Dipsea Cafe (200 Shoreline Highway, Mill Valley) on your right. It's a favorite spot to fuel up before hiking in Marin County. You'll find traditional breakfast items, including omelets, blintzes, biscuits and four variations on eggs Benedict.
Brunch
If you happen to do this itinerary on a weekend, Murray Circle in the Cavallo Point Lodge (601 Murray Circle, Sausalito) is a great choice for nicely crafted egg dishes, salads and sandwiches. Plus, the grounds have great views of the bridge and city.
---
Morning, Part 2
After breakfast or brunch, head up Highway 1 and take the Muir Woods turnoff.
At Muir Woods National Monument, wander among the majestic redwoods -- many nearly 1,000 years old. Rangers also give free guided tours, which explain the unique ecosystem, where trees gather much of their needed moisture from fog, rather than groundwater. If you like to hike, follow one of many trails that traverse the area.
Willing to drive some hairpin turns to get great views of the hills and ocean? Return to Highway 1 and head north, stopping at scenic turnouts along the way. There's no need to go further than Stinson Beach, but you can always turn around sooner. Hikers will find trailheads at various spots along the road.
When you've had enough, return the same way you came, heading for the Golden Gate Bridge. Just before you reach the bridge, there's an exit on your right that leads to another scenic overlook, which will make for great selfies with the bridge and city in the background. World War II buffs can check out the concrete defense bunkers that were built to guard the bridge.
---
Lunch
Once you're back across the Golden Gate Bridge (there are no toll-takers, so you need to go online to pay the toll, either before or after you cross the bridge), take the first right-hand exit (#439) and head to the Warming Hut Cafe (983 Marine Drive). Located within the Presidio (a former army base, now part of the Golden Gate Recreational Area) near the bay, it serves sandwiches, salads and soups. In addition, the bookshop has an outstanding collection of books covering the Bay Area and the outdoors. You'll also find quality gifts. Just outside the door, more views await -- of the bridge and the Marin Headlands.
---
Afternoon
Go for a stroll along the bay or head to nearby Fort Point (Long Avenue and Marine Drive). If you're a Hitchcock fan, you'll recognize a famous waterside setting from the film "Vertigo," which was shot in and around San Francisco. The fort itself was built during the Civil War, when it was feared that the South would attack San Francisco for its gold. The Golden Gate Bridge anchorage arches above the brick fort, and inside you'll find interesting displays about the bridge's construction.
British environmental artist Andy Goldsworthy has created three massive installations on the Presidio grounds, using trees felled as part of the park's forest management program. Download a trail map with a suggested hiking loop that will take you to visit all three sites.
Now, head toward the Cliff House and Ocean Beach. The most scenic route is to take Lincoln Boulevard through the Presidio. It becomes El Camino del Mar, which eventually gives you more nice views of the bridge.
Park near the Cliff House and check out the ruins of Sutro Baths, a gigantic swimming complex from times past. Take a stroll along the beach and watch the sunset.
---
Drinks
If it's a bit too chilly to get sand in between your toes, enjoy wine or cocktails at the Cliff House (1090 Point Lobos Avenue) and watch the sun sink into the Pacific there.
---
Dinner
There are a couple of restaurant choices at the Cliff House, but for a change of scenery, head down the Great Highway to the Beach Chalet Brewery & Restaurant (1000 Great Highway). This casual spot has views of the ocean inside and an outdoor beer garden (enclosed by glass in bad weather). At times, they even offer live music. The menu focuses on seafood but also includes burgers, sandwiches and salads.
Another great choice in the area is Outerlands (4001 Judah Street; reservations recommended). You'll be inside, with no views, but the interior -- lined with weathered wood -- fits the day's mood. And the excellent seasonal menu has a focus on fresh vegetables. You might have pork belly with apricots, halibut with beans and greens, or vegetarian black rice pudding with butternut squash, celery root and dried tomato.
---
Evening/Nightlife
We've probably thoroughly tired you out -- but if not, head inland to Twin Peaks (501 Twin Peaks Boulevard), a scenic point where you'll get a sweeping view of city lights in every direction.