Brooklyn skyline (photo: mandritoiu/Shutterstock)
Brooklyn is Manhattan's less buttoned-up cousin. As a result of gentrification, the art, activities and eats are hipper than hip, drawing from the borough's diverse residents -- including a heavy influx of young and trendsetting city-seekers from around the world.
Red Hook, located in East Brooklyn, is no exception. Parks with rivaling views of Manhattan and the East River, eclectic eateries, a salvage yard for the most diehard home decorators and plenty of pie make Red Hook a unique cruise port with a neighborhood feel. Move past the initial grit and you'll find charm in spades. We polled the locals to see which spots are worth the Brooklyn hype so you can make the most of your pre- or post-cruise stay in Red Hook, New York.
Breakfast
Just about a 10-minute walk from the Brooklyn Cruise Terminal, Baked (359 Van Brunt Street) is the place to grab a scone/muffin/croissant/biscuit/bun -- the list goes on and on -- in Red Hook. Chia bowls and granola parfaits are also available for the more health-conscious. Pair your pick with coffee or espresso from Stumptown Coffee Roasters, a brand synonymous with a solid cup, sold in-store.
Brunch
What is a Sunday morning in the city without brunch? If you're looking to step up your late morning/early afternoon a notch (any day of the week), visit The Good Fork (391 Van Brunt Street). Located less than a mile from the cruise terminal, this popular Red Hook restaurant adds a little Korean flair to its dishes, resulting in items like steak and eggs with kimchee rice. Burgers, French toast and twists on standards -- pork belly hash -- are also available to kick off the day. The atmosphere is less frilly and friendlier -- something many visitors might not expect from a spot in New York.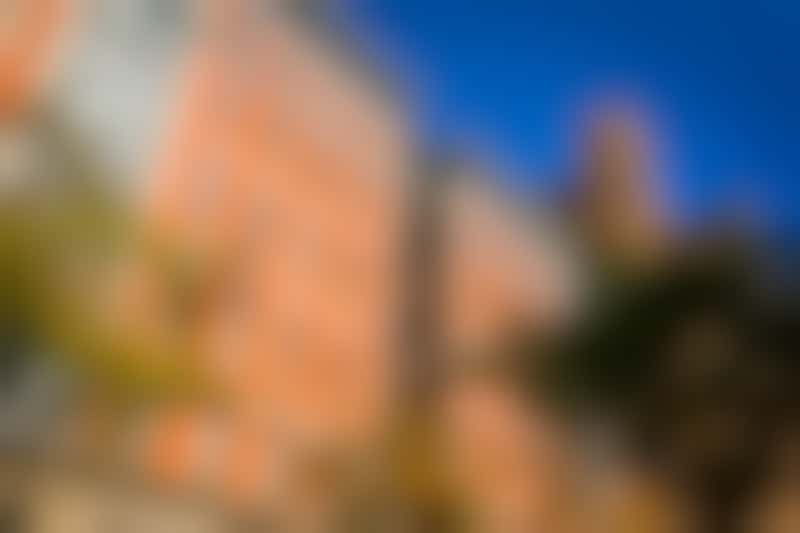 Brownstone buildings in Brooklyn Heights(photo: Jon Bilous/Shutterstock)
Morning
Many neighborhoods in Brooklyn are heralded for their quaint walkability, and you'll find plenty of sights along a peaceful morning stroll in the adjacent neighborhoods of Cobble Hill and Brooklyn Heights.
Warren Place (between Warren Street and Baltic Street in Cobble Hill) is a series of brick cottages, much like English mews, tucked away down one of the numerous historic alleyways of brownstone Brooklyn. (From The Good Fork, it's a leisurely 30-minute walk.) The story goes: After a visit to the slums of London in the 1870s, housing developer and philanthropist Alfred Tredway White built these cottages for the working class of the city. (White is known as "Brooklyn's first citizen.") A glimpse of these cottages is recommended, but don't trample the gardens; the homes remain inhabited today, and are therefore private property.
A walk through Green-Wood Cemetery (500 25th Street, Greenwood Heights) might seem like a morbid way to start the day, but much like the historic burial grounds of Paris and New Orleans, Green-Wood is a scenic landmark. Take a cab over to the grounds, which house -- in addition to Gothic monuments, graves, a chapel and a spectacular gatehouse -- natural elements such as a koi pond, a number of noteworthy trees (gingko, sassafras, tulip, beech) and a colony of wild green parrots. Yup, you read that right; monk parakeets have called New York home ever since they escaped the crates of exotic bird importers about 50 years ago, and Green-Wood is a great place to spot them.
Lunch
Closer to the cruise terminal on main drag Van Brunt Street (number 347), Hope & Anchor dishes up cobb salads, burgers and "'wiches" in a modern diner setting. It's a real neighborhood place; just keep in mind, Hope doesn't open its doors until 11:30 on weekdays.
On the edge of Red Hook (379 Columbia Street), Defonte's is an Italian sandwich shop that keeps it old school. If you're looking for a serious Italian sub (what New Yorkers call this style of sandwich), trade in the cutesy cafes for this Red Hook mainstay, carving roast beef since 1922. Just be wary of hours of operation and call ahead if your heart is set on an Italian sub; Defonte's has been known to close its doors at will.
The melting pot of Brooklyn is such that also on Columbia Street (number 117), Pok Pok Thai is channeling the cuisine of Northern Thailand from a hole-in-the-wall restaurant with a small garden. Bold and authentic flavors reign here with dishes like seasoned boar collar meat grilled over charcoal served with mustard greens and a chili/lime/garlic sauce -- and that just scratches the surface. (Lunch is only on weekends, open noon to 10 p.m.; Monday through Friday, 5:30 to 10 p.m.)
If you're grabbing lunch between Brooklyn Bridge Park and Governors Island (see "Afternoon" below), this is your chance to grab a serious slice of New York's famous pizza. Fornino's (Pier 6, Brooklyn Bridge Park) is a reliable outlet for Neapolitan-style pie, with sandwiches and breakfast, too. Two other family-owned locations can be found around Brooklyn. (Pier 6 location is open 10 a.m. to midnight, weather permitting.)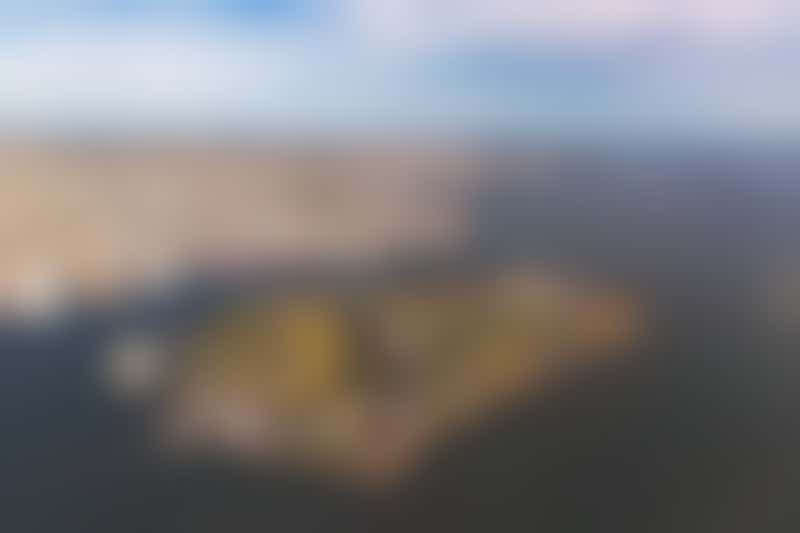 Aerial view of the Governors Island (photo: Melpomene/Shutterstock)
Afternoon
OK, time to burn off lunch. Spend a few hours enjoying Brooklyn Bridge Park (334 Furman Street), an 85-acre green space along the East River, with endless photo ops of the Lower Manhattan skyline. (In the summer, head here at night for an outdoor film series.) Bike the Greenway, hang by the Pier 4 beach or check out one of the many events (classes, kayaking and performances) always happening. Extend your appreciation of public space by taking the ferry from Pier 6 to Governors Island.
Governors Island is old -- operating as a military headquarters from 1755 to 1996 -- but is now one of the city's newest parks, with plenty to offer visitors. For example, the Fort Jay's Archway, located on the island, is one of the earliest examples of monumental sculpture carved domestically. The tradition of public art has carried on with pop-up sculpture gardens and publically condoned graffiti projects. Man-made rolling hills allow patrons to climb 70 feet for panoramic views of New York Harbor. If you're lucky enough to visit during the summer, you might encounter the annual Jazz Age Lawn Party.
If you want to check out which libations the area has to offer (and enjoy seeing how those drinks are made), then beer-lovers should head to Other Half Brewing (195 Centre Street, 1 mile from the cruise terminal) while winos can revel at the Red Hook Winery (Pier 41, 325 A Van Dyke Street).
Other Half makes a mean IPA and its tasting room is open Tuesday through Friday, 5 to 10 p.m.; Saturday, noon to 10 p.m.; Sunday, noon to 6 p.m. and closed on Mondays. If a fine vintage is more up your alley, tastings are available at Red Hook Winery from Monday through Saturday, 11 a.m. to 5 p.m., and noon to 5 p.m. on Sundays. (A free tour is included with any tasting if you take the 1 p.m. tour on Saturday or Sunday.) Private tours and tastings are available, but need to be reserved in advance.
Feel like taking in a museum? The Morbid Anatomy Museum (424-A 3rd Avenue, near Four & Twenty Blackbirds) is perhaps -- as the name would suggest -- like nothing you've ever seen. The 4,200-square-foot institution promises to explore "the intersections of death, beauty and that which falls between the cracks." Meaning you'll find plenty of peculiar curiosities, wax figures, anatomical molds and dusty tomes in the library, regarding the medicinal and the arcane. Check the website's schedule to catch one of the museum's talks from in-house and guest lecturers. (Open daily noon to 6 p.m. -- closed on Tuesdays. Admission is $8, children 12 and under are free.)
Forget about chintzy, touristy souvenirs; send home an antique cast-iron tub. BIG Reuse Brooklyn (69 9th Street, Gowanus) is an amazing architectural salvage warehouse open to the public. Part museum, part secondhand shop for home renovators, BIG offers picture windows, elaborate doors, mantels, molding, you name it. Basically, when they tear down an old house or brownstone in Brooklyn, this place swoops in and buys the best of the bits. The result is a thrift-picker's dream. (Open seven days a week from 10 a.m. to 5 or 6 p.m.)
Dessert
Reward your sightseeing efforts with a slice of heaven. Red Hook is known for two locally famous pie shops: Steve's Authentic Key Lime Pies (185 Van Dyke Street) and Four & Twenty Blackbirds (439 3rd Avenue, closer to the Gowanus neighborhood). Steve's is all about Key lime by the slice or Swingle (a frozen Key lime pie dipped in chocolate on a stick), and he's been doing it come heck or the high waters of Hurricane Sandy for more than 20 years.
Four & Twenty uses local ingredients to produce dreamy fruit flavors like strawberry balsamic or apple rose; custard flavors such as salt honey; and chocolate pies including bittersweet chocolate pecan and a julep variation with mint and bourbon. (Their menu rotates seasonally.) If you're checking out the Brooklyn Public Library, it's just a mile-and-a-half walk from the Four & Twenty flagship location, and there's a small cafe serving the pie (including savory flavors) inside.
If you like your desserts a little cooler, ice cream doesn't get much better than the sweet treats served at Ample Hills Creamery (305 Nevins Street, Gowanus, with a seasonal location on Pier 5 of Brooklyn Bridge Park). Named after a Walt Whitman poem about Brooklyn's "ample hills," this Brooklyn institution produces ice cream that is indeed poetic -- flavors include "ooey gooey butter cake" and "munchies" (made with pretzels). Everything is homemade. (Open noon to 11 p.m. weekdays and until midnight on weekends; seasonal location varies.)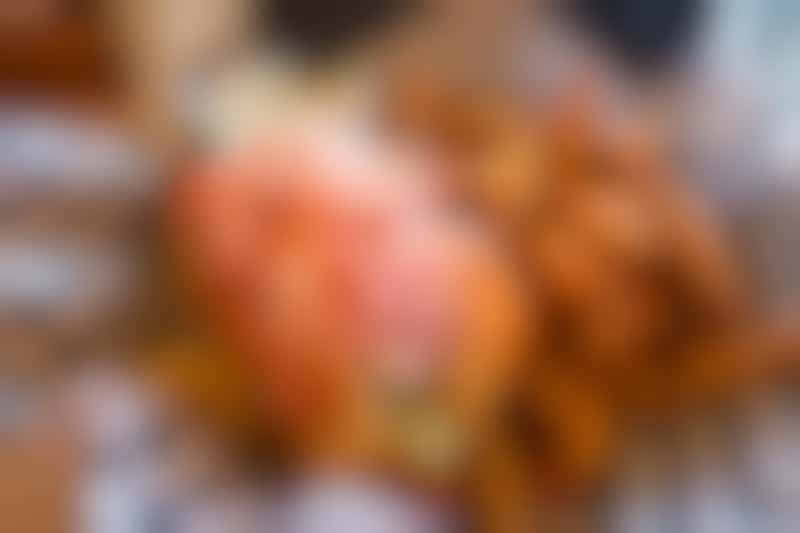 Grab a lobster roll from Red Hook Lobster Pound. (photo: f11photo/Shutterstock)
Dinner
Not what you might expect, but Brooklyn has a fairly competitive barbecue scene. Hometown Bar-B-Que (454 Van Brunt, entrance on Reed Street) is one of the city's hottest barbecue restaurants, serving up brisket and spareribs at a counter until they are sold out for the day (so manage expectations). Vietnamese accents can be on the menu with items like wings and a lamb belly banh mi (Vietnamese sandwich). (Open noon to 11 p.m. Tuesday through Thursday; Friday and Saturday, noon to midnight; Sunday, noon to 10 p.m. and closed on Mondays.)
Just a skip from the Brooklyn Cruise Terminal, Red Hook Lobster Pound (284 Van Brunt Street) will get you prepped for a Canada and New England cruise with a selection of lobster rolls from up and down the East Coast. Fried pickles and lobster cheese fries add a bit more of American indulgence. (Open 11:30 a.m. to 10 p.m., Tuesday through Thursday and Sunday; 11:30 a.m. to 11 p.m. on Friday and Saturday; closed on Mondays.)
Buttermilk Channel (524 Court Street, Carroll Gardens) is good enough for Brooklyn power couple Jay-Z and Beyonce; they dined on fried chicken and oysters here one New Year's Eve. For an intimate night out, book a table at this bistro named for the tidal strait between Brooklyn and Governors Island. Dealing in upscale comfort food, Buttermilk offers an appetizer of house-cured bacon and an entree of duck meatloaf. (Open 5 to 10 p.m., Monday through Wednesday; until 11 p.m. on Thursday; until midnight Friday and Saturday; and 10 p.m. on Sunday. Brunch is available 10 a.m. to 3 p.m. on weekends.)
Drinks
There are more than a few ways to drink like Brooklyn natives in and around Red Hook.
Sunny's (253 Conover Street) is a local holdout. This working-class dive bar has existed, in one form or another, since the 1890s. Sunny, the bar's most recent owner, passed in 2016, but not before inspiring a book about the spirited saloon. Ask anyone to direct you to "the bar" and you'll end up here. Bring cash.
The Owl Farm (297 9th Street, Gowanus) is arguably one of the best beer bars in Brooklyn; it stocks a ton of rare brews attracting just as many hipsters who frequent. Owl Farm is dog-friendly; pinball is on hand.
Fort Defiance (365 Van Brunt Street) is close to the cruise terminal. It's good for cocktails and serves seasonal American fare for breakfast, lunch, dinner and weekend brunch. The real attraction here is the weekly Thursday tiki night, known as the Sunken Harbor Club. Order noodles and a killer daiquiri for $22. (Closes early -- 3 p.m. -- on Tuesdays.)
Travel Bar (520 Court Street, Carroll Gardens) is a cocktail bar with a whiskey focus -- more than 120 types are on the menu. As the name indicates, the bar is travel-themed, making it an appropriate stop for out-of-town travelers. For something different, try a flight of vermouth. Trivia is held on the first and third Thursday of the month. (Opens at 5 p.m. daily, closed on Mondays.)
Red Hook Bait & Tackle (320 Van Brunt Street) is yet another local dive; once a fisherman's club and bait store, the bar -- open since 2004 -- simply kept the sign. Make friends here with the colorful patrons -- some might be real live Brooklynites, while others might be the taxidermied critters staring at you from around the bar. Live music plays here on occasion.
Montero's (73 Atlantic Avenue, Brooklyn Heights), much like many parts of Brooklyn, asks you to look past the gritty exterior to uncover its finer points. Its historic nautical theme is sure to get you in the mood to cruise. Karaoke nights and a pool table that looks like it's been used by the thousands also compel a visit.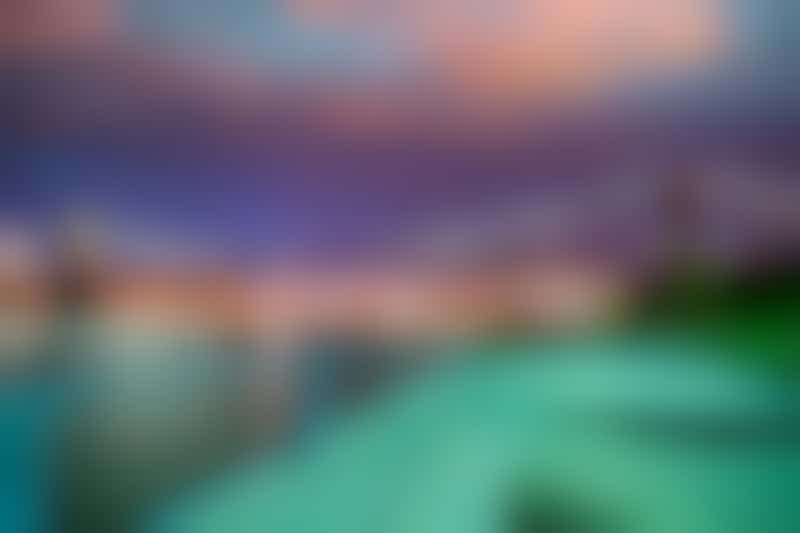 Brooklyn Bridge Park Promenade (photo: pisaphotography/Shutterstock)
Evening/Nightlife
Views dominate the day when you're spending time along the coast of Brooklyn. At sunset, head to the Brooklyn Heights Promenade (Pierrepont Place, near Montague Street and the BQE) for some of the best views of the Manhattan skyline. Walk the tree-lined esplanade, just a third-mile long, featured in classic movies like "Annie Hall" and "Moonstruck."
A small field trip (20-minute ride from Red Hook) is required for this next attraction, located just across the East River on Manhattan. At the Battery Park Conservancy, you'll find a one-of-a-kind Seaglass Carousel (State Street and Water Street, NYC). Made with fiberglass and LED lights, the 30 fish in a dozen species undulate using motors under the floor, not traditional poles. It's a magical experience for visitors of any age, but particularly show-worthy by the glow of night. (Open seven day a week, 10 a.m. to 10 p.m., weather permitting.)
If you're looking for live music and entertainment, The Bell House (149 7th Street, Gowanus) is a warehouse-turned-music venue with lots of indie bands, comedians and some fun little festivals. It's run by the same people that manage the Bowery Ballroom, another longtime New York music scene. From NPR and live talks to up-and-coming hip-hop acts and comedy nights, there's bound to be something offbeat happening here.