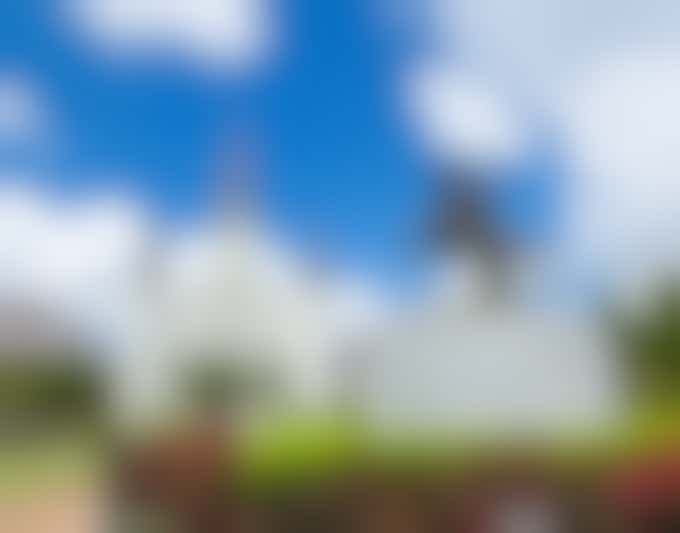 Saint Louis Cathedral and statue of Andrew Jackson (photo: gary718/Shutterstock)
There's something special about New Orleans, and the roughly 9.5 million people who visit annually know it. Travelers flock to the city for special events like conventions, football games, music festivals and, of course, Carnival season, the biggest free public party in the country. They come out of curiosity, having heard about the city's food, music and culture, and once they've gotten a taste, they come back again and again.
It's easy to understand why cruisers departing from the Crescent City often extend their time to include a few days on land. For newcomers, we've put together three one-day itineraries. Combine two of them to give yourself a two-day New Orleans visit that showcases some of the city's most well-known sites, as well as a few less-known local favorites.
These suggestions are grouped by geography, but feel free to mix and match your days. Just plan transportation in advance, as the city's public transit system isn't the most comprehensive, and its streetcar system, while offering wonderful views of the city, moves at a leisurely pace.
Option One
The French Quarter
The French Quarter or Vieux Carre, is the city's oldest neighborhood. It's only 13 blocks wide and 6 blocks deep. Built on high ground at the crescent of the Mississippi River, New Orleans encompasses the infamous stretch of Bourbon Street often featured in the media -- the one that attracts heavy drinkers. But that's just one small area, and that neighborhood, with its clear French and Spanish architectural influences, has much more to offer.
Breakfast: The majority of city hotels are located in downtown New Orleans, not far from the Port of New Orleans' cruise terminals. If you're staying at one of those, you're within walking distance of breakfast at Cafe du Monde, the French coffee and beignet stand in operation since 1862. Grab a table with a view of Jackson Square while enjoying the standard meal of Cafe au Lait and beignets. The coffee is flavored with chicory. The fried donuts are served three to an order and arrive with heaps of powdered sugar. It's a fitting start to the day for about $5 per person. You can also end the night there, as it's open 24 hours every day, except Christmas. (800 Decatur Street, http://cafedumonde.com/)
Morning: Head toward the river for a morning stroll. You can see the levee from Cafe du Monde. The riverfront walkway is called Woldenberg Park. Walk downriver -- in the direction the water is flowing -- while enjoying the view. Less than a mile's walk will bring you to the French Market, an indoor/outdoor collection of stalls selling souvenir fodder, original art and local food and drink. It's easy to spend a lot of time there. (https://www.frenchmarket.org/)
If you want to put off your retail experience for an hour or two, consider taking a cemetery tour after breakfast instead. St. Louis Cemetery #1 was founded in 1789 and is the New Orleans' oldest "City of the Dead." Located just outside the French Quarter, this is the final resting place of many notable locals, as well as Voodoo Queen Marie Laveau. A new city law requires that visitors must be part of a guided tour to enter, but that's the best way to look around anyway. Knowledgeable guides, like those affiliated with the nonprofit preservation group Save Our Cemeteries, know their way through this maze of tombs and vaults. You'll learn about the "year and a day" rule as it relates to entombment. (http://www.saveourcemeteries.org/st-louis-cemetery-no-1-tour/)
Lunch: It's time for a sandwich. The question for you is: Which one? New Orleans is known for its po'boys, stuffed with fried shrimp or fried oysters or dripping roast beef and served on flaking French bread. It's also known for the muffuletta, two pieces of round, thick, seeded bread with olive salad and Italian meats and cheeses in between.
Shrimp Po'Boy (photo: Brent Hofacker/Shutterstock)
If you want a traditional po'boy, you can't beat Johnny's Po'Boys at 511 St. Louis Street. For something more offbeat, find the Erin Rose Bar at 811 Conti Street, and walk toward the back to find the counter for Killer Po'Boys. It's an unmarked gem with offerings like a Pork Belly sandwich glazed with NOLA rum and ginger cane syrup.
If the muffuletta attracts you, visit Central Grocery and Deli at 923 Decatur Street. These are giant sandwiches, so order appropriately if alone, or make new friends.
Afternoon: For a look into the local history, stop by The Cabildo, the Louisiana State Museum. Located next to St. Louis Cathedral on Jackson Square at 701 Chartres Street, the museum has rare artifacts, including one of Napoleon's four "death masks." Built in the late 1700s when the Spanish controlled the city, the building was once a hub of local government. It was later the home of the Louisiana Supreme Court. In 1892, the landmark Plessy v. Ferguson case -- in which the U.S. Supreme Court upheld the constitutionality of racial segregation known as "separate but equal" -- originated there.
Craving more history? Head to the Old U.S. Mint on Esplanade Avenue. You can see the back of this Greek revival brick structure from the French Market. This was the only moneymaking facility that produced both Union and Confederate coins. Now it's a state museum undergoing a transformation into a music heritage center and venue. Among the items in its collection are Louis Armstrong's cornet and Sidney Bechet's soprano saxophone. Check the events calendar for live performance dates.
If you want a more lively afternoon, take the time to wander along Bourbon Street to see what the fuss is about. Start where Bourbon meets Canal, and walk downriver. Street barkers will invite you into the bars and clubs, promising the best shows and the best drink prices. Do as little or as much as you want. If you decide it's 5 o'clock somewhere, consider dropping into Pat O'Brien's, one of the city's best known bars. Have one of its famous Hurricanes, a sweet rum punch topped with cherry and orange garnishes. If the weather is chilly, Pat O's has a fiery fountain in the middle of its courtyard. While the bar's official address is on a side street, it also has an entrance on Bourbon.
If the scene on Bourbon grows old quickly, walk one block toward the river to parallel Royal Street. This is a hub of antique stores, modern shops and the usual bar and restaurant fare. Street musicians set up shop on almost every corner on weekends and some weekdays. You don't have to spend a cent to enjoy your time there.
To kill time before dinner, consider getting a drink at the Carousel Bar inside the beautiful, ornate Hotel Monteleone, 214 Royal Street. The bar really rotates, so keep that in mind when you leave to use a rest room. It's a unique setting, with the carousel top above the bar and a starry night ceiling with shooting stars. The Vieux Carre cocktail, which includes rye whiskey, cognac and dry vermouth, was invented there. Tennessee Williams and Ernest Hemingway not only enjoyed drinks there, but they also mentioned the locale in their writings.
Dinner: Where you choose to dine will probably depend on if you've had time to return to your hotel room to freshen up. If you're feeling pretty, Palace Cafe at 605 Canal Street might be the place for you. Owned by another branch of the Brennan family of Commander's Palace fame, this restaurant has yet to disappoint. It offers upscale ambience and traditional fare, including its own turtle soup topped with sherry according to your liking. If you feel the need for some drama, order a flaming Bananas Foster, made tableside.
Looking for a more relaxed option? Try Deanie's Seafood at 841 Iberville Street, a spinoff of the original restaurant located in neighboring Jefferson Parish. You'll enjoy big platters of food in a lively, casual atmosphere. Or consider Felipe's Taqueria at 301 N. Peters Street. It might not serve up traditional fare, but it's got good food at fair prices. The upstairs bar, Tiki Tolteca, also sells three flavors of alcohol-infused gummy candies, shaped like Easter Island's famed giant heads.
Evening: It's time for a music fix. We suggest attending one of the three nightly shows of traditional New Orleans Jazz at Preservation Hall at 726 St. Peter Street. Buy tickets at the door about 30 minutes before the 8 p.m., 9 p.m. or 10 p.m. concerts for between $15 -$20. Or reserve a "Big Shot" seat for $35 - $50 so you can skip the line and sit in a primo location. (Much of the hall is standing room.) Those in the front rows may find themselves ducking trombone slides.
Late night: If you still have energy, walk to Faubourg Marigny, the neighborhood just downriver from the French Quarter, and pick and choose from among the many options on Frenchmen Street. Contemporary jazz? Samba? Rock? It's all there. Among the locales to consider are Cafe Brasil, Snug Harbor and d.b.a.
Option Two
Beyond the French Quarter
Breakfast: Try one of the Ruby Slipper Cafe locations. These restaurants sprung up after Hurricane Katrina, when locals returned and declared there was no place like home. Try the Pain Perdu, aka "lost bread" or French toast. BBQ shrimp and grits is another house specialty. If you're staying in a downtown hotel, there are two locations that are probably within walking distance -- 200 Magazine Street or 1005 Canal Street.
Morning: Fortified and ready to go, it's time to hit a few museums. The National World War II Museum on Magazine Street has won rave reviews from visitors since opening there as the D-Day Museum in 2000. (Why there? Historian Stephen A. Ambrose, also a longtime professor at the University of New Orleans, founded the museum. It's notable that the Higgins boats used on D-Day and in other World War II battles were designed and built there. Designer Andrew Higgins was inspired by the shallow, barge-like boats used to navigate Louisiana swamps.) The sprawling six-acre campus has five pavilions and multiple theaters. The museum has frequently changing and thought-provoking exhibits.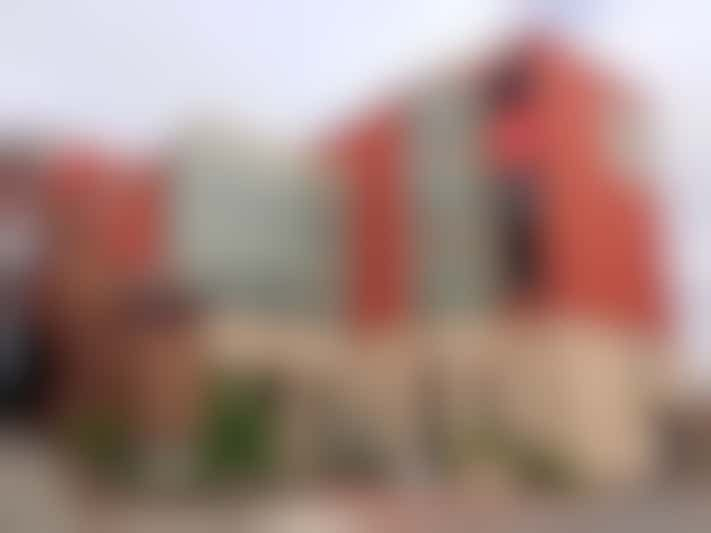 Ogden Museum of Southern Art (photo: Stephen F/TripAdvisor)
If war history doesn't interest you, opt to visit The Ogden Museum of Southern Art and the Galleries on Julia Street. The museum houses the country's premier collection of Southern art, including photography and sculpture. It also has an extensive collection of "outsider art," which are pieces done by untrained artists, usually on subjects that are local to them. When you leave, window shop along Julia Street, which is home to many art galleries.
Lunch: Cochon Butcher is the casual restaurant offering from Chef Donald Link, the Louisiana native behind the pricey restaurants Cochon and Peche Seafood Grill. It's only a few blocks away, located at 930 Tchoupitoulas Street. The house-made meats are Cochon Bucher's biggest draws. Go native and try a Louisiana-style sausage like boudin, and ouille or tasso. Have a traditional sugary praline with a bacon twist for dessert.
Afternoon: Take time to digest lunch with a ride on the St. Charles Avenue streetcar, offering multiple stops within a few blocks of your latest meal. These green cars with shiny mahogany seats start their journey at the corner of Canal and Carondelet Streets, travel along St. Charles Avenue, turn at the riverbend onto Carrollton Avenue and end at the corner of Carrollton and Claiborne Avenues. To take the streetcar after lunch at Cochon Butcher, walk a few blocks to Lee Circle, named after Robert E. Lee, whose statue is in the middle. (According to legend, Lee is facing north because you never turn your back on a Yankee.) Look for the yellow streetcar signs. Have your fare -- $1.25 -- ready in exact change when boarding. (Because of ongoing work on the line, check the Regional Transit Authority's website to ensure a smooth trip.)
Once on the streetcar, you'll take in antebellum mansions, a collection of bars and restaurants, Aububon Park and Loyola and Tulane universities. This thoroughfare also hosts multiple Carnival parades, and there are always beads lingering on branches and power lines. When the streetcar turns onto Carrollton, note the Mississippi River levee to your left. This strip is more commercial, but there are still gorgeous homes to covet.
As the streetcar winds its way back downtown, consider hopping off at Audubon Park. The park stretches along multiple stops, but start looking for it once you pass the intersection of St. Charles and Broadway. (Press the buzzer to let the driver know you'd like to get off.) The park has almost two miles of trails, multiple playgrounds for children and a golf course. In its center is a lagoon and rookery where hundreds of birds nest.
Another option is to hop off the streetcar at St. Charles Avenue at Louisiana Avenue and walk less than a mile to Magazine Street. Turn left onto Magazine, and walk toward downtown while taking in antique shops, clothing stores and other retail delights.
In the mood for something a bit more relaxing? Exit the streetcar in front of The Columns hotel on St. Charles Avenue, and take advantage of happy hour specials from 5 p.m. to 7 p.m. Enjoy your cocktail and the weather from a seat on its front porch.
Dinner: Again, let your mood and attire be your guide. Magazine Street has numerous options, from casual Ignatius to upscale Lilette. Or visit Jacques-Imo's, a local favorite, located on Oak Street in the Uptown neighborhood. The restaurant is just blocks from the streetcar stop at Carrollton Avenue and Oak Street. There's usually a wait, so kill time at the Maple Leaf Bar a few doors down.
Evening: If you're in the vicinity of the Maple Leaf Bar, check out its music offerings. The Rebirth Brass Band plays there almost every Tuesday. Or consider heading to Mid-City Lanes, aka Rock 'n' Bowl. You can enjoy live music and dance while bowling and, of course, enjoying a cocktail.
Option 3
Plantation Hopping
Breakfast: Enjoy breakfast at Cafe Adelaide (300 Poydras St.) in the Loews Hotel in the Central Business District. Owned by the same family behind Commander's Palace, the food is "modern Creole." Those seeking lighter fare might choose simple yogurt and berries or oatmeal with raisins and brown sugar. More complex offerings include truffled blue crab and egg white frittata.
If you're lucky enough to be in New Orleans over the weekend, make sure to put on your best chapeau to enjoy the Cafe's "Brunch with Hatitude." Those properly adorned will receive free martinis with their meals -- limit three "because that's enough," as the restaurant website notes. And baseball caps do NOT count.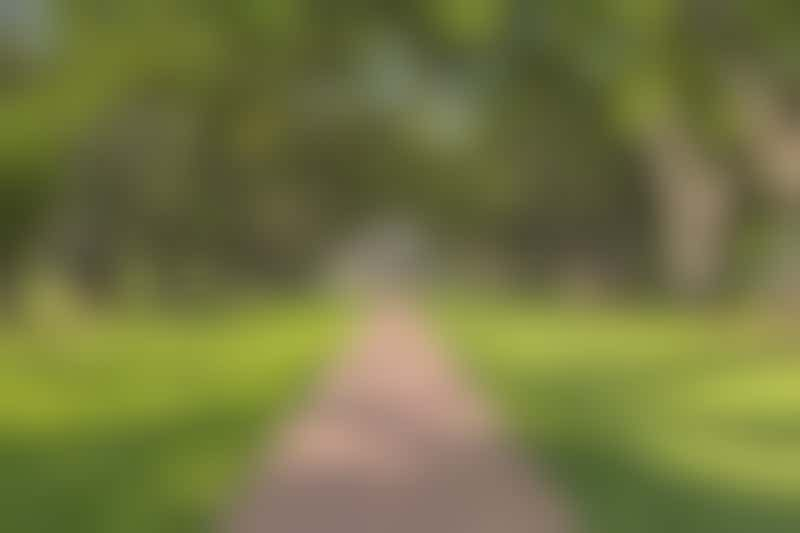 Oak Alley Plantation (photo: Jim Vallee/Shutterstock)
Day: For something different, consider leaving the city completely and taking a tour of some of the area's plantations. If you don't have a car, book a trip with one of the many local tour companies that focus on plantations along River Road outside the city. Prices will vary based on how many plantations you choose to visit and which extras are offered. You'll spend about an hour in transit each way, but it's worth the trip. The Laura Plantation in Vacherie was once owned by a Creole family and offers tours in English and in French. It's not far from Oak Alley Plantation, also in Vacherie, which features traditional furnishings and gorgeous grounds.
The newest plantation offering is the Whitney Plantation in Wallace. Opened to the public for the first time in 2014, Whitney features the only museum with a focus on slavery. Learn about the enslaved Africans who worked this land through first-person histories, art and other exhibits.
Tour lengths vary by company; some are all-day affairs. Tours by Isabelle, for example, has one option that lasts from 8 a.m. to 5p.m. Lunch can be purchased at a restaurant on one of the estates. Other tours aim to get you out to the plantations and back again in shorter time periods. Gray Line Tours has a few options that pick you up in the city at noon, take you to your plantation of choice and have you back in town around 5 p.m.
Dinner: After a full day of touring, you probably won't want to venture too far afield from your hotel. Mother's (401 Poydras St.) is within walking distance of most downtown hotels in the Central Business District. It's a favorite with locals and visiting politicians, as you'll see from the photos on the wall. Its cafeteria-style in that you get in line, order and then find a table until they call you to get your food. You'll find great classics there, including jambalaya and red beans and rice. It's also known for its roast beef sandwich, featuring "debris" and gravy. "Debris" is pronounced "DAY-bree" and refers to the scrapings that collect when cutting a roast. It's melt-in-your-mouth good stuff. Note: They also serve breakfast all day.
Evening: New Orleans has a vibrant theater scene. Find out if The NOLA Project has performances scheduled during your stay. The well-respected company tackles modern works, as well as traditional ones. Or, see a show at the Saenger Theater on Canal Street. Built in 1927, the original building was meant to remind visitors of a Florentine courtyard, complete with a blue domed sky. The theater was destroyed by Hurricane Katrina in 2005 but meticulously restored and reopened in 2013. Enjoy a ballet or a modern dance performance, laugh with some of your favorite comedians, or dress in your finest to see an opera.