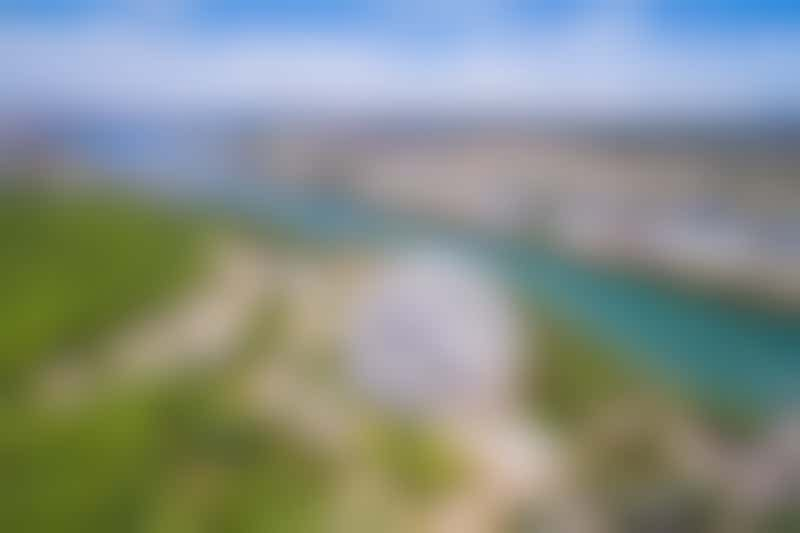 Montreal (Photo: R.M. Nunes/Shutterstock.com)
Sure, you can see the best of Montreal in a day. But why not extend your vacation to spend more time in this alluring Quebecoise city? There's enough culture, adventure, entertainment, design and dining to rate a longer stay. Each neighborhood in this sophisticated island city of nearly 2 million has a different flavor -- and differing style of lamppost to distinguish it. Fortunately, it's easy to get about, be it on foot, by bus or via metro. And while officially French speakers, Montreal's notably amiable residents switch to English easily when you need it. This is a popular embarkation/disembarkation port for Canada and New England cruises, so make plans to come in a day early to discover one of the world's more hospitable urban ports. Here are some ways to spend your time on land, before or after you board.
---
The Notre-Dame Basilica in Montreal (Photo: A G Baxter/Shutterstock.com)
Day 1
Breakfast/Brunch
Follow your nose to Maison Christian Faure (355 Place Royale; 8 a.m. to 7 p.m.) in Old Montreal, not far from the cruise terminal. The aroma of house-baked croissants, macarons and mini lemon-meringue pies envelops when you step inside for a steaming espresso drink and a sweet treat.
For a more traditional breakfast, and something family-friendly, head to Eggspectation. This chain offers an egg-focused breakfast menu, as you would expect, but also serves American-leaning lunch and dinner fare. If you're making it an early morning, all locations open by 6 or 7 a.m.
Morning
Tread cobblestones in the most historic part of the city (locals call it "Vieux Montreal"), where the architecture is reminiscent of Paris. Stand on the grand Place d'Armes and snap a photo of imposing, 19th-century Gothic Revival-style Notre-Dame Basilica (110 Rue Notre-Dame O). Stained-glass windows reflect passages from the Bible, while the interior is bedecked with gilded columns and intricate woodwork.
Get your bearings via a Gray Line Hop-on, Hop-off double-decker bus tour; you can buy tickets online or at the Old Montreal tourist info center (174 Rue Notre-Dame E) near the Basilica. Soak up the city's diversity as you pass modern skyscrapers, red brick and gray limestone buildings, and note the city's signature double-decker homes with steep wrought-iron staircases.
One of the stops is the vibrant Montreal Museum of Fine Arts (1380 Rue Sherbrooke O; open 10 a.m. to 5 p.m., until 9 p.m. on Wednesdays), the city's largest museum. Also known as Musee des Beaux-Arts, its four pavilions hold permanent collections of international art by Picasso, Matisse, Daumier, Hogarth, Caravaggio and more, plus works by Canadian artists and a rotating slate of traveling exhibitions. Those who like their art abstract or non-mainstream will adore the Musee d'art Contemporain de Montreal (185 Rue Sainte-Catherine O; open 11 a.m. to 6 p.m. on Tuesday, 11 a.m. to 9 p.m. on Wednesday through Friday, 10 a.m. to 6 p.m. on Saturday and Sunday; closed Mondays), a contemporary art museum with a well-curated collection of more than 7,500 pieces.
Culture vultures should pick up a Montreal Museums Pass, sold at tourist offices, museums and some hotels, as well as online. One pass offers unlimited access for three days without public transport; the other includes transportation.
Lunch
You mustn't miss a Montreal specialty: a smoked beef on rye sandwich. Try to grab a table or counter stool at hole-in-the-wall Schwartz's deli (3895 Boulevard Saint-Laurent; open 9 a.m. to 12:30 a.m. Sunday through Thursday, 8 a.m. to 1:30 a.m. on Friday and 9 a.m. to 2:30 a.m. on Saturday). This local institution dates to 1928 and is partially owned by singer Celine Dion. Be prepared to stand in line. You also can get the succulent home-smoked beef brisket to go.
If you're looking for something more on the cutting edge of culinary trends in Montreal, find one of the city's fabulous food trucks. Since these eateries are on the move, the best way to browse and then find the perfect fit is by checking Montreal Streetfood Quest online. Local favorites include Landry & Filles, serving seasonal Quebecois dishes, and Le Tuktuk for authentic Thai street food. This site compiles all truck locations on any given day, with hours and other useful information. From burritos and baos to ice cream and gourmet cheeses, give yourself the chance to taste the enormous variety of offerings from Montrealers with their spatula on the pulse of what's new and delicious.
Afternoon
Walk off those calories in one of Montreal's renowned shopping districts. Head for high-end on Rue Sherbrooke Ouest downtown, where Holt Renfrew (1300 Rue Sherbrooke; open 10 a.m. to 6 p.m. Monday through Wednesday, until 9 p.m. Thursday and Friday, 9:30 a.m. to 6:30 p.m. on Saturday and 11 a.m. to 6 p.m. on Sunday) department store sells the world's big names in luxury goods.
Rue Saint-Catherine Street is great for mid-priced goods, such as fashions and leather bags at La Baie d'Hudson department store (585 Saint-Catherine; 10 a.m. to 9 p.m. Monday through Friday, 9 a.m. to 8 p.m. on Saturday and 10 a.m. to 7 p.m. on Sunday) , which has branches across Canada. See what Quebec's trend-setting young designers have up their sleeves at boutiques on Rue Saint-Denis or Avenue Mont-Royal. Or venture into the Underground City, with its network of shops and eateries. This 20-mile subterranean mall has all kinds of shops and is protected from the elements -- a novel and welcome option in inclement weather, and served by the metro.
Back near the port, head to the covered Marche Bonsecours (350 Rue Saint-Paul E; open 10 a.m. to 6 p.m. daily), a former agricultural market that once was city hall. Bonsecours offers one-stop shopping for wares made in Quebec -- everything from decorative duck decoys and regional designer garb and jewelry to Inuit art.
If you're shopped out, the nearby Pointe-a-Calliere archeology and history museum (350 Place Royale; open 10 a.m. to 6 p.m. Monday through Friday and from 11 a.m. on weekends) gives a glimpse of the origins of Canada's second-largest city, complete with underground exhibits.
Or, you can metro, bus or cab it to the city's number-one attraction, which is located on a slope of Mont-Royal, the peak that gave the city its name. The mammoth, green-domed St. Joseph's Oratory of Mount Royal (3800 Chemin Queen Mary) attracts millions with its shrine to the saint of family, work, health and material needs. Stroll the gardens, soak up its Italian Renaissance style and take in spectacular views of Montreal. Keep an eye out for Catholic pilgrims who ascend the steep stairs to the entrance on their knees as an act of pilgrimage.
Drinks
Indulge in the Montreal version of happy hour, cinq-a-sept (which means 5 to 7 p.m.). Sip a kir (creme de cassis topped with white wine)or local microbrew at one of the sidewalk cafes lining livelyPlace Jacques-Cartier, a prime people-watching spot abuzz with vendors and entertainers in the warmer months.
Try Maggie Oakes (426 Place Jacques-Cartier), known for its cocktails and lovely marble bar. Give a "laverstoked" a go: Bombay Sapphire gin, Lillet, chamomile, citron and mint oil. For something a bit more cozy and colloquial, head to John Michael's Pub (458 Place Jacques-Cartier). Local beer is on tap and there's a martini menu as well as pitchers of sangria.
For a view from above, head to Terrasse Place D'Armes (55 Rue Saint-Jacques), just a few minutes' walk from the Place Jacques-Cartier. The rooftop terrace offers views, partial cover and raspberry mojitos, the house specialty. If you're celebrating an occasion, note that bottle service is available.
Dinner
Foodies, prepare to be spoiled with dining options. Recommended near the docks is Chez L'Epicier (311 Rue Saint-Paul E; open for dinner 5:30 to 10 p.m. daily), known for its creative "club sandwich" dessert resembling its namesake but constructed of sweets, including pineapple "fries." The degustation menu is well worth an investment of three hours.
Le Club Chasse et Peche (423 Rue Saint-Claude; 6 to 10:30 p.m., closed Sundays and Mondays) is known for innovative duck, venison, crab and char dishes. Naturally, the setting for this Quebecois fish and game restaurant resembles a lodge.
If you want to dine in a room that recalls an opulent stage set, reserve at XO Le Restaurant in the Hotel Le St-James (355 Rue Saint-Jacques; open daily from 7 a.m. to 11 p.m.). The food is as stellar as the clientele, which has included Mick Jagger and Jon Bon Jovi. One night's amuse-bouche was a "S'more" on a stick, crafted of marshmallow and foie gras with shredded guinea fowl standing in for the graham cracker. The pumpkin risotto deserves a standing ovation.
Evening
Walking around at night, notice the artful way historic buildings in Old Montreal are illuminated. If you're looking to keep the party going, try your luck at the smoke-free Casino de Montreal (1 Avenue du Casino) on Notre Dame Island. Rows of slot machines clink and piles of chips chink at tables in the largest gaming facility in Canada, while four restaurants include a buffet and the excellent Le Montreal.
Night owls know a festival or outdoor show is just the ticket. Cirque du Soleil tries out new spectacles in a tent near the cruise terminal, and Montreal festivals are world-class and numerous -- there are more than 100 per year, including the popular jazz, comedy and fireworks fests. Plus, there's an abundance of theatrical and music performances throughout all seasons. Check the LaVitrine or Tourisme Montreal calendars online to see what's on during your stay. And don't forget: Many outdoor concerts are free, including the summer Montreal Jazz Festival.
---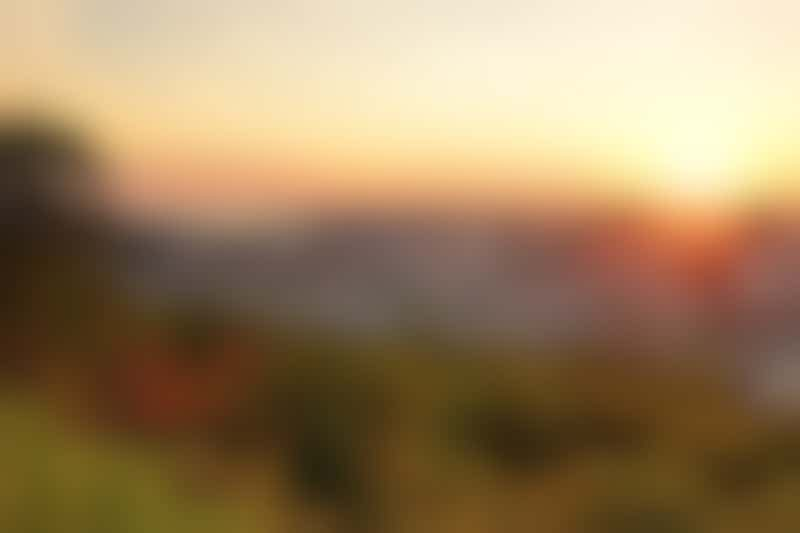 View of Montreal from Mont Royal (Photo: Songquan Deng/Shutterstock.com)
Day 2
Breakfast/Brunch
Make breakfast ia lighter affair today, if you choose to do a walking food tour later in the morning.
Located right in the Old Port, across the street from the modern cruise terminal, is Aloha Espresso Bar (15 Rue de la Commune; open 8 a.m. to late). The Hawaiian theme of this coffee bar and breakfast stop is unexpected, but certainly not unwelcome. Sip on giant lattes while the vibrant wallpaper mesmerizes you. Munchies like avocado toast, fruit and granola bowls, sandwiches and matcha croissants will hula away your early-morning hunger.
If you're taking it back to basics, then you can't miss Montreal's famous bagel shops. At one time, Hebrew was the third most-spoken language in Montreal (after French and English), and like New York, bagels are a Jewish tradition. Head to Mile End, what's now one of the trendiest neighborhoods in the city to St-Viateur Bagel (263 Rue Saint-Viateur O) or Fairmount Bagel (74 Avenue Fairmount O). These friendly competitors (a 10-minute walk apart) are baking and serving bagels 24 hours a day, seven days a week. If you don't make it a point to try the heavenly sesame first thing in the morning, there's always a chance for a midnight snack. What sets these doughy rings apart from their American counterparts? The secret is the sweetness -- a result of adding honey to the mixture.
Morning
Foodies will lap up Flavours of the Main walking tours from Fitz & Follwell Co. Guides take you on a tasting odyssey through Chinatown, the Jewish and Portuguese districts, Little Italy and more. Though the city is known for its French ancestry, it also was built by waves of immigrants from other countries. Highlights of this jaunt along Boulevard Saint-Laurent, which bisects the city and is known as "the Main," might include a stop at a Chinese fortune-cookie factory and candy-maker's shop, plus samplings of Portuguese egg custard and French Canadian poutine (fries slathered with gravy and topped with cheese curds). Fitz & Follwell also offers self-guided and bicycle tours.
For a bit more fitness, it's easy to see the city by bike. While Montreal is dotted with stands containing pay-by-the-hour bikes, it's cheaper to rent for a half-day or day from Montreal on Wheels (27 Rue de la Commune E) if you plan a long jaunt; it's located by the port, and also offers guided tours. Take your bike on the ferry from Quai Jacques-Cartier to Ile Sainte-Helene to pedal on miles of paths at verdant Parc Jean-Drapeau. Once the U.S. pavilion at Expo 67 and the symbol of that 1967 World's Fair, it boasts a beach and the Biosphere environmental museum.
To experience the city further and in depth, consider hiring a guide. Find a licensed pro via Guidatour or ToursByLocals to get the inside scoop. You might spy a dramatic purple velveteen backpack for sale in Denis Gagnon's boutique (170B Rue Saint-Paul O) in Old Montreal, but without a guide, who'd know he has made costumes for Cirque du Soleil? Or that locals are sweet on the bonbons and cacao-infused drinks at Juliette & Chocolat? (Lucky for you, there are locations all around the city.)
Guides might whisk you to fascinating, otherwise-unseen parts of the city, such as the Le Plateau-Mont Royal neighborhood with its hallmark brownstone duplexes, where wrought-iron staircases snake up the fronts to leave more living space inside.
Lunch
Guides also can point you to restaurants where they and their families go, such as the intimate, bring-your-own-wine Le Margaux (5058 Avenue du Parc; hours vary), or Portuguese-flavored Restaurant Helena (438 Rue McGill; lunch served 11:30 a.m. to 2:30 p.m., Monday through Friday) near the port, where colorful tiles adorn walls and the fare includes crispy cod cakes and flavorful chorizo or sardine tapas.
Montreal's Little Italy is where you'll find the unassuming diamond, Impasto (48 Rue Dante). Lunch is only served here Thursday and Friday (11:30 a.m. to 2 p.m.) but if you can make it, your stomach and your spirit will thank you. Chef Michele Forgione blends rustic Italian dishes with more subtle and nuanced flavors. The space, though intimate, is light and airy.
(Editor's Note: After lunch at Impasto, head across the street to Dante (6851 Rue Saint-Dominique) a quite eclectic establishment, open since 1956; it sells housewares and guns. You read that right -- Canadians can come here to shop firearms from the top specialists in Quebec, while also purchasing a mixer or a little dish to cook escargot. It's definitely worth a look.)
Afternoon
If serene pleasures are your thing, assemble a European-style picnic at one of the city's sprawling markets; Jean-Talon (7070 Avenue Henri Julien) and Atwater (138 Avenue Atwater) are two that win rave reviews. Then make your way to grassy, tree-studded Mount Royal Park. If it looks familiar, that's because it was landscaped by Frederick Law Olmsted, designer of Manhattan's Central Park.
Another outdoor option is the popular Botanical Garden (4101 Rue Sherbrooke E). It hums with an Insectarium (the largest in North America) and a globe-shaped Biodome (4777 Avenue Pierre-de-Coubertin) filled with flora and fauna -- 400 plant species and more than 4,500 animals. The fall light shows at the garden draw crowds.
Afternoon tea is trendy in this French-speaking metropolis. Most elegant is the traditional British spread served under a crystal chandelier amid potted palms in the intimate conservatory of the Ritz-Carlton Montreal (1228 Rue Sherbrooke O), where Elizabeth Taylor and Richard Burton wed for the first time. Its scones match any in London. Teatime is also special at the grande dame hotel Fairmont The Queen Elizabeth (900 Boulevard Rene Levesque O), where John Lennon and Yoko Ono staged their famous "Bed-In for Peace."
In the mood for adventure? Try a wild jet boat ride on the roiling Lachine Rapids of the Saint Lawrence River. It's convenient for cruisers: You board at the port. For details, visit sautemoutons.com or the Saute-Moutons office at 47 Rue de la Commune O.
Drinks
What about spending a few hours hoisting a cold one? Montrealers are manic about locally made microbrews, and the three-hour Montreal Brewpub Experience walking tour (book at localmontrealtours.com) takes beer-lovers to three breweries, offering a half-dozen varieties on tap.
Or, just kick back with a pint. A few solid hangouts include Benelux (245 Rue Sherbrooke O), Dieu du Ciel! (29 Avenue Laurier O), Brasseur de Montreal (1485 Rue Ottawa) -- try an eco-beer -- or L'Amere a Boire (2049 Rue Saint-Denis). All serve pub grub to go with the brews.
Dinner
Deville Dinerbar (1425 Rue Stanley; open 11 a.m. to 11 p.m., until midnight on weekends) is a crowd-pleaser serving stylized comfort food in a two-story space that feels like a diner landed in the realm of "The Jetsons." Melding nostalgic and wholesome with edgy new twists, Deville is the lunch counter reimagined with additions like candy shop cocktails.
A sophisticated but far-from-stuffy option for the last meal of the day is Holder (407 Rue McGill), a chic brasserie. The food is European with a French flair (onion soup, foie gras, lobster ravioli and fish and chips), but service is warm and inviting. The size of the room -- with tall windows, high ceilings and intimate tables -- creates an exciting and chatty atmosphere. Local cheeses and sinful desserts (chocolate cremeux with coffee ice cream, cocoa and coffee sauce) close out the evening here.
Evening
Potent quaffs are poured in Montreal's numerous cafes, bars and lounges, if you're in the mood to imbibe. Try the divine, handcrafted cocktails with housemade syrups at Lab Comptoir a Cocktails (1351 Rue Rachel E). Sip once-forbidden absinthe at the popular Sarah B. bar in the InterContinental Montreal (360 Rue Saint-Antoine O), where the server prepares the herbal spirit using a spoon and sugar cube. Listen to live music at the high-rated Upstairs Jazz Bar & Grill (1254 Rue Mackay). Or end your day by the port with a glass flute in hand at upscale La Champagnerie (343 Rue Saint-Paul E), toasting your most memorable stay in Montreal.
Montreal en Histoire is a nonprofit organization that is continually creating new (and typically free) visual projects around the city that give locals and visitors alike a deeper look into Montreal's history. The shows are always changing, but a number of spectacular storytelling presentations were launched in 2017 to commemorate Montreal's 375th anniversary. This includes Cite Memoire, a walking tour along the Champs de Mars in Old Montreal that incorporates projections on buildings and trees as well as live performers. The shows are held every hour on the hour from dusk until midnight. Visit the Montreal en Histoire website for up-to-date shows and information.
Show Canada & New England Prices