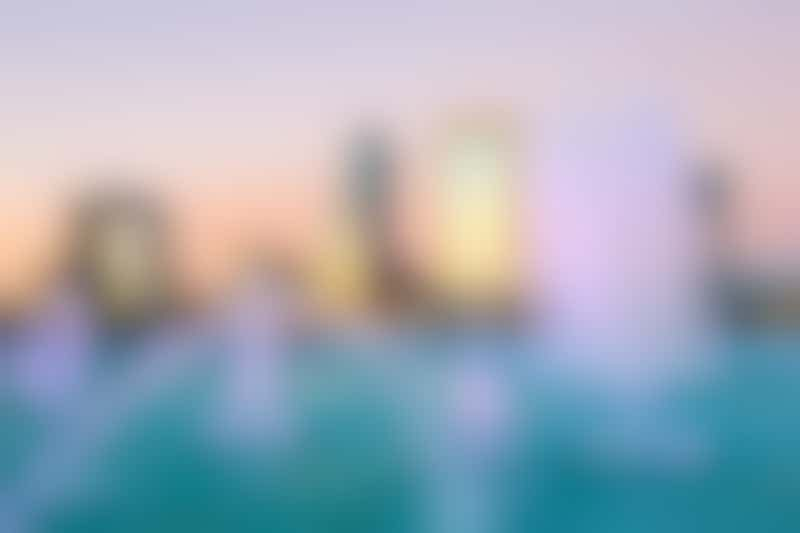 Fountain Skyline in Jacksonville, Florida (Photo: ESB Professional/Shutterstock)
When it comes to cities in the Sunshine State, Jacksonville doesn't have the same cache as Miami or Palm Beach, but it would be a mistake to discount its charms. This seaport city, located on the "First Coast," just about as northeast as you can get in the state of Florida, has a storied past. Timucua Indians lived there before the French arrived in 1564 to build Fort Caroline on the St. Johns River. Though short-lived, that colony was one of the earliest European settlements in America. Later, Spain controlled the territory before ceding it to the United States in 1821. Today, Jacksonville is one of the fastest-growing cities in America, with plenty of sights to keep visitors busy before they board a cruise ship at Jaxport, Jacksonville's cruise terminal.
Jacksonville is a big, sprawling city so you'll need a car to do most sightseeing, especially if you want to visit "The Beaches" of Jacksonville, which include Atlantic Beach (northernmost), Neptune Beach, Jacksonville Beach and Ponte Vedra Beach (southernmost) -- or popular nearby tourist destination Amelia Island. From Jacksonville International Airport, it's a 35- to 40-minute drive to Amelia Island and a 40- to 45-minute drive to Atlantic Beach. Once in Jacksonville, know that Highway 295 circles the city so you can get to the beaches or inland areas without driving straight through it, which helps to prevent a lot of traffic hassles.
Breakfast
Whether you decide to stay on Amelia Island or at The Beaches, start your day at Beach Diner, which has five outposts in the area (open 6 a.m. to 2:30 p.m.). Try the one on Amelia Island (2006 South 8th Street) or Atlantic Beach (501 Atlantic Boulevard). Order stick-to-your-ribs breakfast platters, including homemade pancakes, Belgian waffles, omelets, sugar-cured country ham, pork chops, corned beef hash and cheese grits.
If you prefer a quick but yummy bakery breakfast, don't miss Nana Teresa's Bake Shop (13 North 3rd Street, Amelia Island). Each day Nana fills the bakery's display cases with unique delectables, ranging from cinnamon and sugar churros with warm caramel and chocolate dipping sauces to fruit tarts, cream-stuffed almond croissants, French macarons in a rainbow of colors, and French pastries like kouign amann. If you visit later in the day, pick from a smorgasbord of cupcakes (the honey lavender is delicious), handcrafted soda and old-fashion milkshakes. (Open Monday through Thursday, 10 a.m. to 8 p.m.; Friday and Saturday from 9 a.m. to 9 p.m.; and Sunday, 11 a.m. to 4 p.m.)
For those staying at The Beaches, the best bakery in the area is Cinotti's (1523 Penman Road, Jacksonville Beach). Five generations have manned the shop, which sells treats like red velvet doughnuts, apple fritters and breakfast sandwiches. (Open Tuesday to Friday, 6 a.m. to 5 p.m. and Saturday, 6 a.m. to 3 p.m.) Or try Southern Grounds (200 First Street, Neptune Beach), a coffee shop selling scones, croissants, muffins, bagels and breakfast sandwiches alongside coffee, cappuccino, chai lattes, cafe con leche, macchiatos, French press and other coffee concoctions. The shop is open daily from 6:30 a.m.
If you happen to be in town on Sunday after your cruise, don't miss out on brunch. Zeta Brewing Company (131 1st Avenue North) at Jacksonville Beach offers porter beer waffles stuffed with bourbon apple butter, crispy smoked bacon and fried chicken topped with chipotle peach-infused maple syrup. The entire dish is topped off with fresh whipped cream. Shrimp and grits, a quiche of the day, breakfast pizza and a smoked bacon beer cheese biscuit are also on the menu. Sunday brunch at Zeta is served 9 a.m. to noon.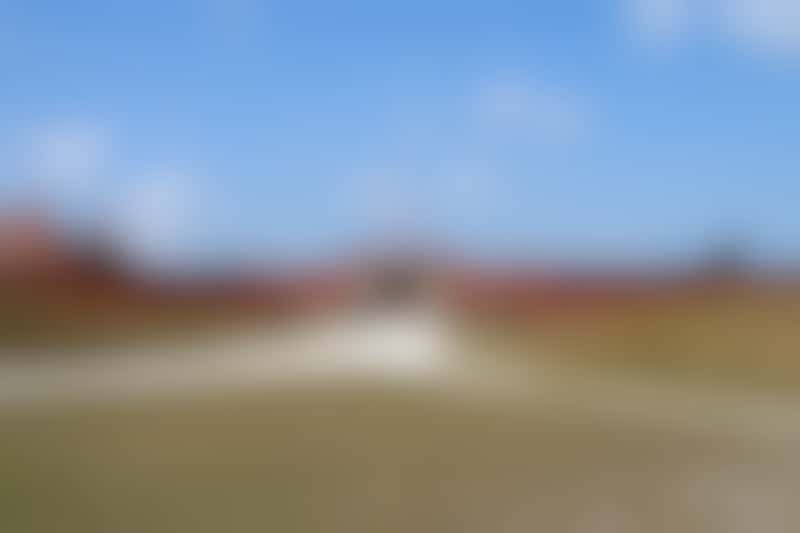 Historic Fort Clinch State Park, Florida (Photo: Kevin Winkler Photography/Shutterstock.com)
Morning
Work off some of those breakfast calories with a walk along the beach. On Amelia Island, try Peter's Point Beachfront Park (1974 South Fletcher Avenue). Several companies like Happy Trails Walking Horses and Kelly Seahorse Ranch offer horseback rides on island beaches. Or sunbathe at any stretch of beach to the east of Jacksonville (Jacksonville, Neptune or Atlantic beaches), and then try your hand at kayaking and paddleboarding. Kayak Amelia offers guided eco-tours and self-guided rentals near Big Talbot Island and Little Talbot Island state parks. Or, take a guided nature walk along Willow Pond trail at historic Fort Clinch, a Civil War-era fort at the north end of Amelia Island. The tour is offered at 10:30 a.m. on Saturdays, but you can tour the fort, its beach and surrounding forest on your own, anytime. The fort is open 9 a.m. to 5 p.m., and the park is open 8 a.m. to sunset, daily. If you prefer to feel the wind in your hair, visit Amelia's Wheels at the Omni Amelia Island Plantation Resort, and rent a bicycle or book a guided Segway tour of the marsh and beach area on the southern end of the island.
Lunch
Head to Jacksonville proper at the noon hour for a bite to eat. For the best burgers, fries and shakes in town, hit M Shack at Atlantic Beach (299 Atlantic Boulevard). In addition to traditional burgers, you can opt for a turkey, chicken, veggie, salmon or crab burger. Another plus: Gluten-free buns are available. There are also locations at St. Johns Town Center shopping mall, Riverside and Nocatee.
Another favorite spot at Atlantic Beach is Cantina Louie (725 Atlantic Boulevard), where you'll indulge in delicious but wallet-friendly Mexican fare. Drink in the Day of the Dead decor, and don't miss the margaritas. Popular menu items include any of the specialty tacos (which are just $2.99 each on Tuesdays), the Mexican street corn and homemade tamales (which are only available on Sundays). This local chain also has restaurants on Amelia Island (960062 Gateway Boulevard) and further south in St. Augustine (1900 U.S. Highway 1).
To position yourself for an afternoon at the Riverside Arts Market (Saturdays, 10 a.m. to 3 p.m.), make a lunch of Asian tapas like barbecue pork char siu, coconut curry shrimp and satay chicken at Hawkers Asian Street Fare (1001 Park Street, though there is a second restaurant at 241 North Atlantic Boulevard in Neptune Beach). You can also eat lunch right at the arts market. A variety of food trucks and stalls service the event.
Afternoon
After lunch, you have tons of sightseeing options. If you decided to skip the Riverside Arts Market, head to the Jacksonville Zoo and Gardens (370 Zoo Parkway). The zoo houses animals from all over the world, including primates like the Western Lowland gorilla, bonobos, mandrills and lemurs; Malayan and Sumatran tigers; and African species like the giraffe, white rhinoceros, kudu, elephant, zebra, cheetah and lion. The zoo also features a 2.5-acre Play Park and Splash Ground for the little ones, a stingray petting and feeding zone, and several restaurants.
Animal-lovers that want a different sort of adventure can instead visit Catty Shack Ranch Wildlife Sanctuary (1860 Starratt Road). This conservation park offers at-risk animals a home for life and currently houses Siberian tigers, lions, cougars, black leopards, a bobcat, coatimundis and foxes. Daytime tours are offered between 1 p.m. and 3 p.m. (nighttime tours also available) and run about 45 minutes.
If this trip is a girlfriend getaway, forgo the other sights mentioned and instead visit Ashes' Boutique & Tea Garden (332 2nd Street South, Jacksonville Beach), where you can do a bit of shopping in the boutique that sells women's and children's clothing, jewelry and decor items and is also home to a tea room (open Monday through Saturday, 11 a.m. to 3 p.m.). Artist Dana Roby owns the shop, and many of her sketches are incorporated into the clothing on sale there.
After teatime, explore the Cummer Museum of Art and Gardens (829 Riverside Avenue), which locals refer to as "charming and small," but its permanent collection actually numbers more than 5,000 pieces of art spanning 2100 B.C. through the 21st century. A beautiful Cummer Oak with a canopy of more than 150 feet is the centerpiece of the gardens, and it's one of the oldest trees in Jacksonville. The 2.5-acre gardens are lovely and beckon visitors to stroll along paths that feature sculptures, arbors, reflecting pools and fountains.
Dinner
If you're staying in a hotel or motel near Jacksonville International Airport, dine at the nearby Millhouse Steakhouse (1341 Airport Road). Even locals make the trip to tuck into wagyu burgers, bone-in Midwestern Angus ribeye, bacon-wrapped sea scallops or shrimp and grits (an area delicacy).
For a splurge, make reservations at French bistro, Orsay (3630 Park Street). Using provisions from artisanal purveyors like Hudson Valley Foie Gras, Black Hog Farm and Cowgirl Creamery, expect traditional offerings like roasted veal sweetbreads; Prince Edward Island mussels steamed in white wine, garlic, butter and thyme; steak tartare; bouillabaisse; and lobster pot pie. For dessert, you can't go wrong with the eclair, goat cheese cheesecake or the sweet potato bread pudding.
On Amelia Island, go for tapas and paella at Espana (22 South 4th Street), sophisticated barbeque at Gilbert's Underground Kitchen (510 South 8th Street; you may have seen Chef Kenny Gilbert on TV during season seven of "Top Chef") or craft beer and a menu of small plates devoted to the food of coastal Florida at Amelia Tavern (318 Centre Street).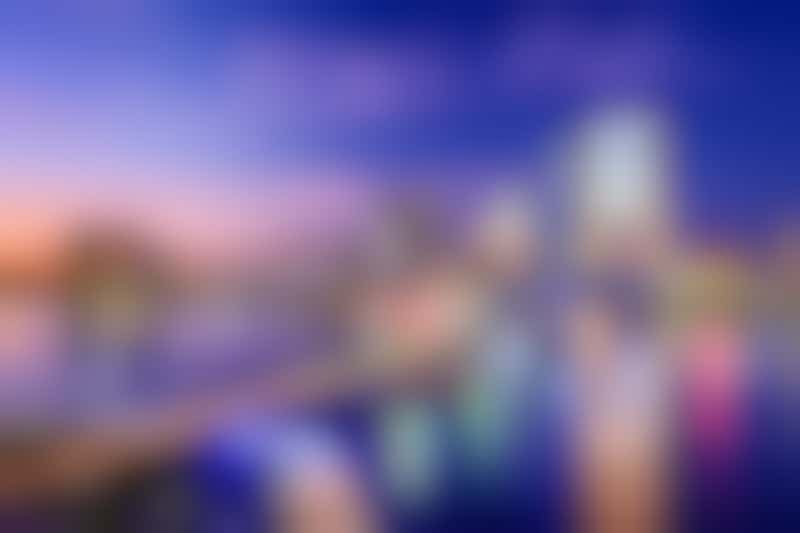 Jacksonville, Florida, USA (Photo: ESB Professional/Shutterstock)
Evening
If you're in town any time between the end of May and the beginning of September, you can ride The Beaches Trolley for just $1.50 per trip. Operating a beach route on Friday and Saturday nights from 7 p.m. to 2:30 a.m., you can hop aboard a trolley that travels 5 miles with 40 stops from the South Beach Regional Shopping Center (3980 3rd Street South) north to Atlantic Village Shopping Center (973 Atlantic Boulevard). Stops along the way include the Jacksonville Beach Fishing Pier, Sea Walk Pavilion and Hugenot Park.
If you'd prefer to explore some of Jacksonville's neighborhoods, take the Riverside Avondale Night Trolley, which visits Five Points, Park & King, the Shoppes of Avondale, the Brewery District, Stockton & College and St. Johns Village. Be advised: The trolley only operates the first full weekend (Friday and Saturday) of the month, from 6 p.m. to 2 a.m. Single rides cost $1.50. Some of Jacksonville's best restaurants -- Biscottis (3556 St. Johns Avenue) and Black Sheep (1534 Oak Street), in addition to the previously mentioned Hawkers and Orsay -- are on this route.
Beer-lovers shouldn't miss the Jax Ale Trail. There are a fair few craft breweries in the area, and you can visit two of them in Jacksonville Beach via The Beaches Trolley -- Engine 15 Brewing Co. with its onsite five-barrel brewhouse (1500 Beach Boulevard) and Zeta Brewing Company (mentioned above for its killer breakfast). The King Street District in the Riverside neighborhood is also heavy on the craft beer scene. Kickbacks Gastropub (910/914 King Street) keeps its kitchen open 'til 3 a.m. to serve those with late-night cravings.
If you want to cap off the night with live music or dancing to DJ-spun tracks, head to The Elbow, a downtown neighborhood that is the heart of Jacksonville nightlife. Visit Dos Gatos cocktail lounge (123 East Forsyth Street) with its signature orange jalapeno margarita. (Open Monday through Friday, 4 p.m. to 2 a.m. and Saturday and Sunday, 6 p.m. to 2 a.m.) Dos Gatos is across the street from the historic Florida Theatre (128 East Forsyth Street), which stages musical performances -- from jazz and rock to pop and opera -- year-round. Contact the theater to find out what's going on during your stay.
If you prefer comedy over live music, head across town to the Mandarin section of Jacksonville for The Comedy Zone (3130 Hartley Road), a 21-and-older club, located at the Ramada Conference Center off I-295 and San Jose Boulevard. It features star comedians as well as up-and-comers.