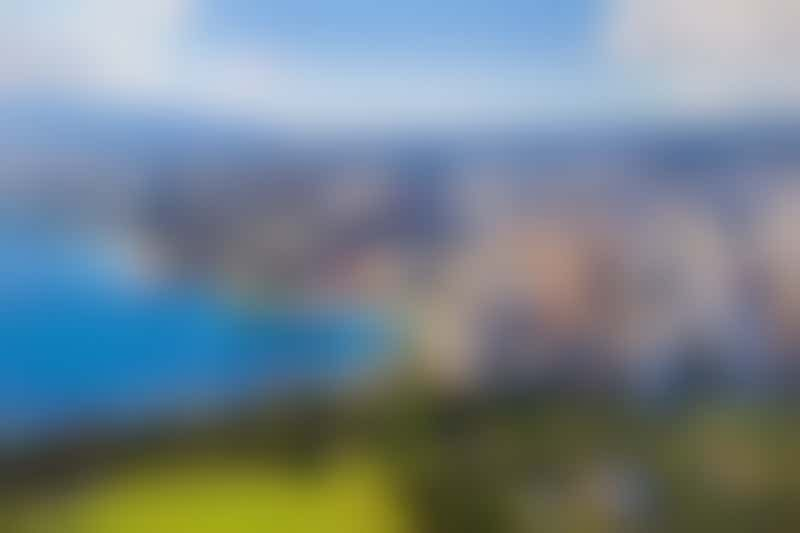 Aerial view of Honolulu, Hawaii (photo: MNStudio/Shutterstock)
Those lucky enough to go on a Hawaii cruise are smart to extend their bliss-filled holiday with a pre-or post-cruise trip in Honolulu. The town of 374,000 residents welcomed more than 8.2-million visitors in 2014 (an increase from 8.1-million the year prior, according to the Hawaii Tourism Authority), and for good reason. Miles of white-sand beaches, hiking trails to the top of volcanoes, historical monuments, award-winning restaurants and excellent shopping make Honolulu a must-see destination.
The city has an impressive array of accommodation options. A few include the Waikiki Beach Marriott Resort & Spa (2552 Kalakaua Avenue; the only hotel with unobstructed views of Diamond Head), The Modern Honolulu (1775 Ala Moana Boulevard; a 10-minute walk from the Ala Moana Center) and Outrigger Reef on the Beach (2169 Kalia Road; check out live music nightly at Kani Ka Pila Grille).
While the city does have public transit options (namely "TheBus"), it is best to rent your own vehicle while in town. Several attractions are spread out and parking isn't horrible, but thanks to a recent influx in traffic you want to give yourself more time than you think you might need when traveling from one place to the next.
Here, we've laid out three daylong itineraries. Pick the pursuits that appeal most to you to create a magical 24-hour plan for your time in Honolulu.
Option 1
A Little History, a Little Beach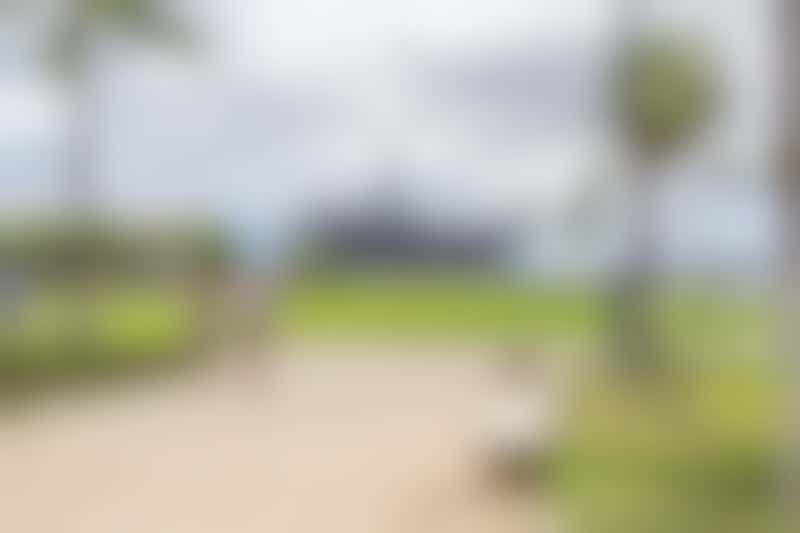 Pearl Harbor Visitor Centre and the USS Arizona Memorial, Oauhu Hawaii (photo: Jeff Whyte/Shutterstock)
Morning:
Start your day with breakfast at Scratch Kitchen & Bake Shop (1030 Smith Street) in downtown Honolulu. This little spot has some inventive menu options including the "Milk n' Cereal" pancakes (bananas, berries and "milk" syrup), Creole shrimp n' grits (spicy sausage, hominy, eggs and gravy) and Calentado v2.4 (pork adobo, garlic rice, egg, pickled onions, cilantro). Breakfast items range from $10 to $14.
After breakfast, drive 8 miles west to the Pearl Harbor Visitor Center. The USS Arizona Memorial (1 Arizona Memorial Place) is the most visited place in all of Hawaii, so beware of crowds. There are many ways to experience Pearl Harbor; you can get a Passport to Pearl Harbor where you gain access to a variety of sites ($65 for adults and $35 for kids); you can take one of many tours (some will pick you up from your hotel; prices start around $40 and can go up to nearly $700); or you can take a free tour of the USS Arizona Memorial.
If you are tight on time (the other tours/passes can take all day or multiple days), opt for the USS Arizona Memorial tour. This one lasts 75 minutes and includes a short documentary film and a visit to the memorial. It is important to note that even though this tour is free, you must reserve your tickets in advance (from 24 hours to 60 days ahead of time).
After your tour, walk around the grounds of the Pearl Harbor Visitor Center, take in the statues of lost WWII submarines and check out the gift shop.
Afternoon:
With a brain full of new historical knowledge, hop back in your car and drive 13 miles southeast to Dukes Waikiki (2335 Kalakaua Avenue). Located right on Waikiki Beach, this restaurant is an institution and named after Duke Kahanamoku, a six-time Olympic medalist in swimming and water polo. He is also known as the "father of surfing." Grab a table overlooking the water and order the caramelized beet salad, the Korean steak street tacos or the fish sandwich (all less than $20 each).
Done with lunch, you have endless activity options in the area. You could go outrigger canoe surfing with Waikiki Beach Services ($100 for four riders, $150 for six riders), take a hop-on-hop-off tour onboard the Waikiki Trolley ($25 for a day pass) or just walk around the beach and enjoy people-watching.
Waikiki is a haven for shoppers. Head over to Kalakaua Avenue for a litany of high-end stores, from Tiffany & Co. and Chanel to Coach and Hugo Boss. Waikiki Beach Walk (at Lewers Street and Kalakaua Avenue) is another great place to go with boutiques like Quicksilver and Crazy Shirts.
Evening:
Head back to your hotel to shower and change, and then drive over to Hau Tree Lanai Restaurant (2863 Kalakaua Avenue), an open-air eatery inside The New Otani Kaimana Beach Hotel. This restaurant is situated a little away from the hustle and bustle of Waikiki and is near the base of Diamond Head. This is a place to splurge, so get the fresh Kona lobster ($55), Colorado lamb chops ($49) or seafood mixed grill ($42).
When the sun goes down, the nightlife heats up on Waikiki. Bars serving tasty cocktails are plentiful -- a few include Lewers Lounge (2199 Kaila Road), Above Ultra Lounge (444 Niu Street) and Cuckoo Coconuts Waikiki (333 Royal Hawaiian Avenue).
Show Hawaii Cruises
---
Option 2
Out in Nature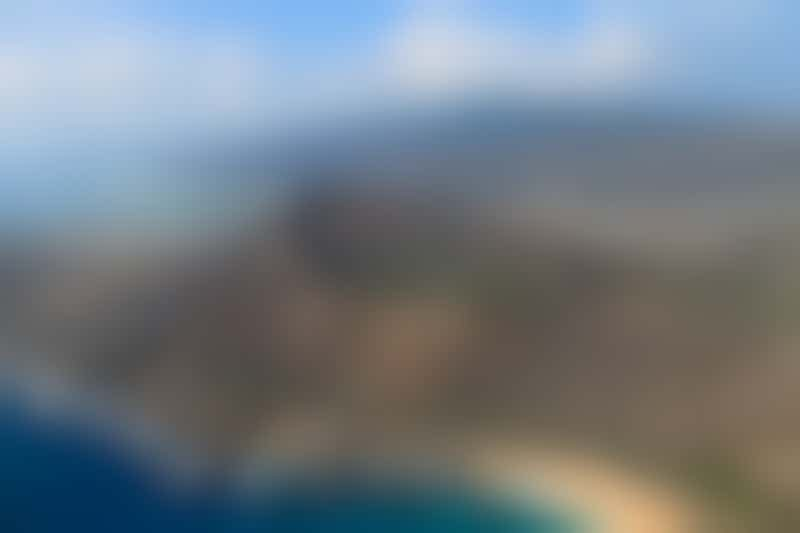 Aerial view of Diamond Head Crater (photo: Lewis Liu/Shutterstock)
Morning:
Wake up early this morning, strap on an exercise outfit (comfortable shoes are a must), slather on your sunscreen and drive to Diamond Head Cove Health Bar (3045 Monsarrat Avenue) to grab a "deep blue" smoothie (mixed berries, strawberries, bananas). Following breakfast, follow signs for Diamond Head State Monument ($5 entry fee per car, $1 per person for pedestrians).
Park your car and walk toward signs for Diamond Head Summit Trail. Diamond Head is a volcanic crater that spans more than 475 acres and was created 300,000 years ago with a massive eruption. The trail -- 0.8 miles round trip -- was built in the early 1900s as part of the state's defense system and has since been converted into a tourist attraction. Make sure to bring your camera, as the views are spectacular.
Afternoon:
Time for some lunch. Drive 6 miles north and park at Treetops Restaurant (3737 Manoa Road). This place is the perfect pit stop before your next hike. Fill up on the buffalo chicken wings, the grilled fish salad or the shrimp plate. Then, reapply your sunscreen and head over to the trailhead for Manoa Falls (37 Manoa Road).
Parking is $5 per vehicle and completely worth the price. Spend the next few hours hiking the 1.6-mile round trip trail that culminates with a gorgeous 150-foot waterfall. The foliage along the trail is also beautiful -- look out for frogs and listen for nature sounds as you go.
Evening:
Tonight, treat yourself to an evening of entertainment at the Polynesian Cultural Center. The Center isn't in Honolulu, but instead on the North Shore of Oahu (55-370 Kamehameha Highway, Laie, HI 96762). Although it takes about 90 minutes to drive there, it is worth it for the dinner and show.
The Alii Luau Buffet is known around Hawaii for its excellent food and incredible entertainment. The 5:05 p.m. show/dinner ($79.95 for adults; $63.96 for kids) ends at 6:15 p.m., which gives you enough time to check out shops in the outdoor marketplace before heading back to the hotel.
If you want to stay later, the Cultural Center also offers moonlit standup paddleboarding tours. Most tours start around 9:30 p.m. and run for at least an hour, so be prepared to drive back to Honolulu late in the evening.
Show Hawaii Cruises
---
Option 3
Downtown Exploration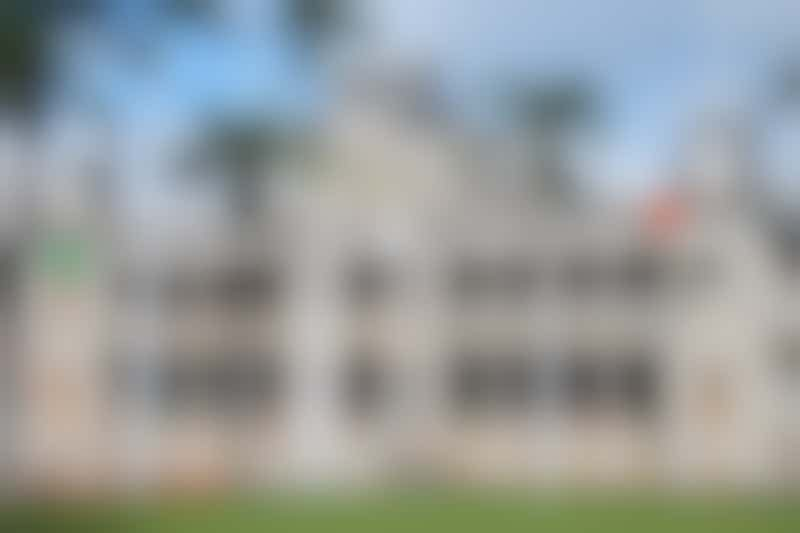 Iolani Palace in Oahu, Hawaii (photo: Ritu Manoj Jethani/Shutterstock)
Morning:
Today will be dedicated to Honolulu's historic district. This area is also widely known as the city's "downtown." It is an up-and-coming neighborhood that many tourists miss, but is worth a visit. Start your day at The Baker and Butcher (1111 Bishop Street) where everything is made from scratch. The blueberry cream cheese scone is to die for, as is the ham and cheese croissant and spinach, mushroom and feta egg.
Spend the remainder of the morning walking the streets of the historic district. Check out Iolani Palace (364 South King Street), which housed Hawaii's last two monarchs and is known as the only royal palace in the U.S. Guided tours are available ($21.75 for adults; $6 for kids), as well as self-guided audio tours ($14.75 for adults; $6 for kids).
The King Kamehameha I Statue is also interesting to see, as is the building behind it, the Ali'iolani Hale (a former courthouse, now the Judiciary History Center). Tours are available upon request.
Afternoon:
Honolulu's historic district is going through a culinary renaissance as of late, thanks to the arrival of a number of trendy restaurants including Lucky Belly (50 N. Hotel Street). This is a ramen place open for lunch and dinner. If you are crazy about noodles, opt for the belly bowl (pork belly, bacon, sausage), but if are looking for an alternative, try the tempura shrimp tacos.
Filled up with delicious Asian-inspired food, drive 1.5 miles east to the Honolulu Museum of Art (900 S. Beretania Street) for an afternoon of cultural enrichment. The museum houses more than 50,000 works of art exploring Hawaiian culture -- ancient and more recent. Admission is $10 for adults and free for children 17 and under.
Up next is the Foster Botanical Garden (180 N. Vineyard Boulevard), a 13.5-acre garden just a mile from the museum. Check out the local flora and fauna for an hour or so (admission is $5 for adults, $1 for kids).
If you are still going after a fun day of cultural activities, consider some retail therapy at the nearby Ala Moana Center (1450 Ala Moana Boulevard). This is a four-level shopping mall with stores for every taste, including Alex and Ani, Guess, Kiehl's and Lacoste.
Evening:
Tonight, head over to Honolulu's hottest new restaurant: The Pig & The Lady (83 N. King Street), a Vietnamese place in the heart of the historic district. Pretty much everything they serve is mouthwatering, but if you need to choose (get several plates per person as they are pretty small), start with the crispy rice and green papaya dish and oyster plate, then move on to the grilled lamb loin and Kauai shrimp. Don't leave without trying the soft serve and smoked banana suman (coconut sweet rice cakes, banana butter, pistachio crumble).
Downtown Honolulu has several places to grab a drink before turning in if you're not ready to end the night. Some local favorites for dancing and a festive atmosphere include Nextdoor (43 N. Hotel Street), Bar 35 (35 N. Hotel Street) and The Dragon Upstairs (1038 Nu'uanu Ave.), which often has live jazz music.
Show Hawaii Cruises