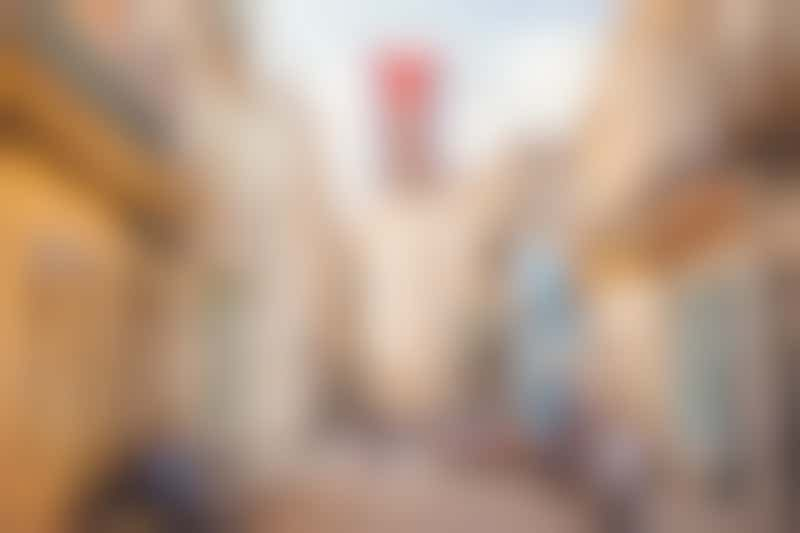 Central Havana (Photo: Julian Peters Photography/Shutterstock.com)
Editor's Note: Effective June 5, 2019, Americans are no longer permitted to travel to Cuba by cruise ship due to U.S. government policy changes.
Founded in 1519, Havana was, by the end of the 16th century, the Caribbean's largest port. And now, hundreds of years later, it's arguably the Caribbean's most fascinating, particularly to U.S. citizens, most of who were barred from traveling freely to the island until 2016.
In many ways time seems to have stood still in the Cuban capital of 3 million people, 75,000 of whom live in 1.5-square-mile Old Havana, which was designated a UNESCO World Heritage city in 1982. But a sense of imminent change and collective optimism is as palpable as the music that fills the air everywhere you go. And while Havana holds pleasant surprises as well as heartbreaking sadness, it is neither the living hell nor the propagandist paradise we see and read about. But the only way to even begin to understand its true nature, of course, is to see it for yourself.
Ideally, you'll visit on an overnight call, which allows for a deeper dive, as well as time to take in the legendary Tropicana cabaret or jazz at La Zorra Del Cuervo. Day-trippers, however, will need to make the most of their brief time in port, striking a balance between the required people-to-people activities, which partly involves checking off Havana's iconic sights, and having unscripted moments that allow for fuller appreciation of the city and relaxed interaction with its citizens. While a day is hardly enough time to scratch the surface of the uniquely captivating capital, for Americans it's a rare privilege you'll want to maximize.
Cruise Critic has put together two itineraries to help you do just that if you only have one day in Havana. Both itineraries include a mix of attractions and activities featured in the cruise lines' own excursions, and do include some straightforward sightseeing and souvenir shopping. However, it is important to note that as of November 9, 2017, U.S. citizens must participate in an approved tour to meet the United States' people-to-people requirements. This means cruisers visiting Havana cannot spend most of their time just shopping and sightseeing without also interacting with locals and/or visiting community projects that show off the ways in which local Cuban people live. Both itinerary options we suggest include activities that will bring cruisers into contact with locals, though the current requirements mandate at least one group tour.
Luckily, as most ships dock in Havana overnight, cruisers can take a cruise-line sponsored excursion for part of the day and then choose part of our suggestions for the second half of the day.
Touring Tip: Don't leave your stateroom without toilet paper and tissues (both of which are in short supply in public restrooms) and a hand fan, which you'll appreciate having in Havana's many non-air-conditioned interiors.
---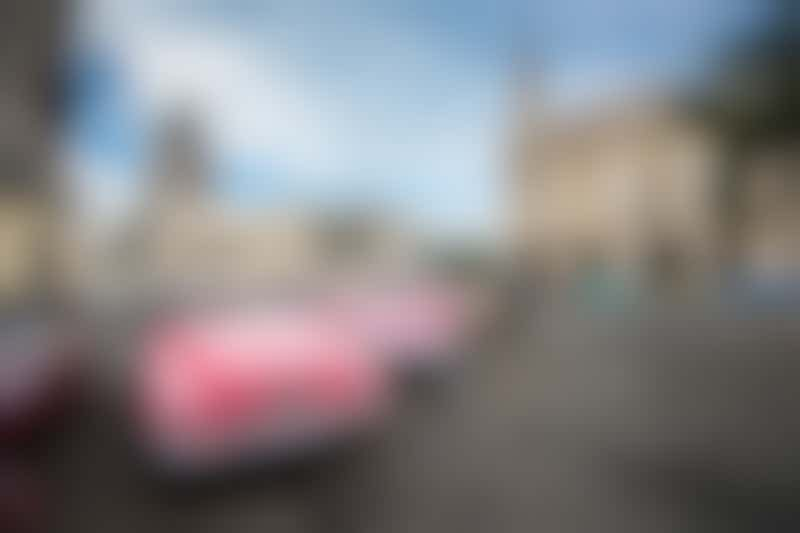 The Capitol building in Havana (Photo: marcin jucha/Shutterstock.com)
Option 1
Morning
The ship's anchorage at Terminal Sierra Maestra puts you smack in the center of Vieja Habana and just steps away from the narrow streets, crumbling balconied buildings and scenic plazas you've likely seen before only in photos. If you haven't already booked an excursion through the cruise line, approach any of the drivers stationed right across the street in the Plaza de San Francisco and negotiate a price for a tour of the city's sights in the back seat of a handsome Skylark, Studebaker or other vintage ride. Factoring in traffic and narrow streets, you'll need at least 90 minutes (and as much as three hours) to trundle around the historic quarter's landmarks. Must sees: the imposing Capitol building (modeled after Washington D.C.'s); Plaza de la Revolucion (where the famous reliefs of Che Guevara and Camilo Cienguegos flank government buildings); and the breezy waterfront Avenida del Puerto or malecon, along which the Plaza de la Dignidad commemorates then 5-year-old Elian Gonzalez' 2000 return to Cuba from Florida.
Note that tour rates are charged per vehicle, not per person, and run around the equivalent of $70 per hour. Cruise lines advise that you stick to touring Old Havana because although the classic cars are lovingly maintained, they do break down. And if that happens, the closer you are to the city and your ship, the better.
Lunch
Now that you've got the lay of the land, its time to taste its bounty. Hoof it along bustling pedestrianized Calle Obispo to El Floridita, the bar where the daiquiri (correctly pronounced die-kee-REE) was invented. Order a Cuban sandwich, a pressed a ham-and-cheese supplemented with roast pork, pickles and mustard that is said to have been a popular lunch for 19th-century Cuban factory workers. And then wash it down with the legendary cocktail (at about $6) made of white rum, grapefruit juice, lime juice and sugar, which was made famous by Ernest Hemingway, who favored his minus the sugar but plus two parts rum. (Ask the red-jacketed cantinero for a Papa Doble if you want yours Hemingway-style.)
Afternoon
Now that you've refueled, it's time to venture beyond Old Havana's borders. Art lovers will adore Fusterlandia, a working-class neighborhood-turned street art installation that's about a 20-minute drive from the capital, where local artist Josée Fuster has covered almost every building with colorful mosaic tile (think Gaudi's Barcelona works but on a much smaller scale). Since busloads of tourists are deposited here fresh off the ship in the morning, an afternoon visit allows a more relaxed, less crowded appreciation of the Instagram-worthy spectacle.
Ten miles away from the city center (and a 40-minute-drive from Fusterlandia, if you want to combine the experiences), Hemingway House ($5) is a solid choice for Papa's fans. The modest home -- also known as Finca Vigia -- in the suburb of San Francisco de Paula is where he wrote novels, including "For Whom The Bell Tolls" and "The Old Man And The Sea." Now a museum, it remains largely as it did during his 20-year residence, with 3,000 books in the library and his boat, Pilar, in the garden. (Note that the museum is closed on Sundays.)
---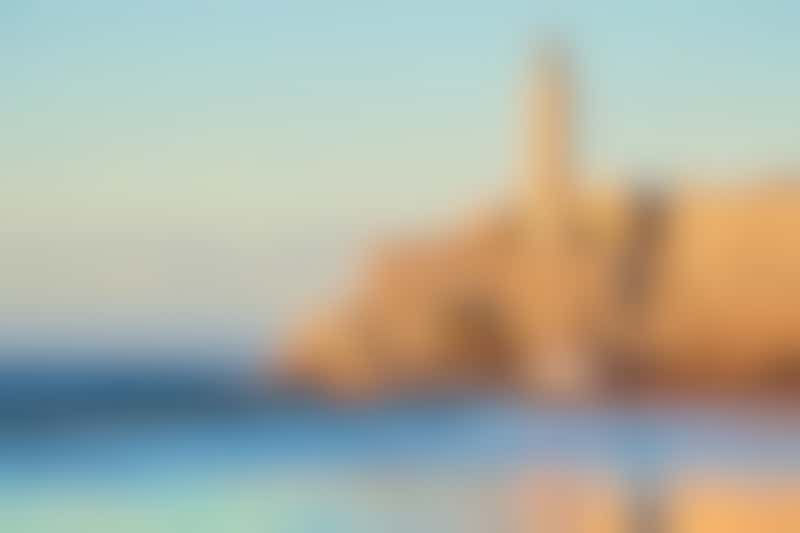 El Morro (Photo: Kamira/Shutterstock.com)
Option 2
Morning
As your ship pulls into port you'll no doubt notice the massive statue known as El Cristo de La Habana presiding over the city from its hillside perch. If you only have one day in Havana, visiting the 66-foot-tall figure in the neighborhood of Casablanca is a good place to start your island exploration.
Take the five-minute public ferry (25 cents each way) from the pier down the street from where your ship docks or catch a cab ($5) that goes via an underwater tunnel. It's an easy hike to the base of the 320-ton Carrara marble deity, and from this close you can really appreciate the skill that went into carving and assembling its 66 pieces. The spot is also an ideal vantage point for snapping photos of Old Havana, its mosaic of Brutalist and colonial buildings silhouetted against the sky.
Extend your time on this side of Havana with a tour of the nearby 16th-century colonial fort, El Morro. It's the largest Spanish-built battlement in the Americas, and you can see the rusted cannons and the eponymous lighthouse, as well as tour Che Guevara's office, complete with his personal belongings.
Lunch
Return to Old Havana and take a five-minute drive (hop on one of the orb-like yellow motorized rickshaws called coco taxis for about $5) to the Hotel Nacional de Cuba in Vedado. Steeped in history, the grand hotel, which has a guest list that has included Winston Churchill, Frank Sinatra and Walt Disney as well as high-ranking members of the mafia at a 1946 conference immortalized in "The Godfather Part II", also boasts La Barraca. It's an open-air garden restaurant that serves a hearty lunchtime buffet ($20) of local cuisine such as ropa vieja (shredded beef) and whole roasted pig (lechon), accompanied by live music and sweeping views of the malecon and the bay of Havana.
Instead of dessert, enjoy a cafecito on the broad and breezy terrace of the Gallery restaurant overlooking the gardens. And don't leave without touring the museum in the bunkers and tunnels dug underneath the resort during the Cuban revolution, which commemorate the Nacional's role in the Cuban Missile Crisis (known here as the Crisis of the Caribbean).
Afternoon
Vintage car taxis line the Nacional's driveway so catch one back to Old Havana (around $10 for the short hop) for leisurely exploration of the city. Ask the driver to drop you off at the Capitol building, which although currently cloaked in scaffolding, is worth seeing even if you're not an architecture buff, for its grandeur and resemblance to its cousin in the U.S. capital. Further along Paseo De Marti is the Gran Teatro de La Habana, an impressive Beaux-Arts gem where the national ballet performs and operas are staged. Next door the Hotel Inglaterra is an architectural standout, with many of its colonial-era Neo-Classical features, dating from 1875, still intact.
Cross over the promenade to Calle Obispo, a mostly pedestrianized street lined with restaurants, shops, strolling musicians, older cigar-smoking Cuban women posing for photos and wide-eyed tourists taking in the entire only-in-Havana spectacle. Making your way down Obispo back to the port can take 20 minutes or much longer, depending on whether you stop to take in the music (something we highly recommend), explore the small stores or pause for liquid refreshment. A must-see watering hole: La Bodeguita Del Medio, two blocks north on Empedrado, where the mojito was invented and a famous Hemingway hangout. It's tiny and the crowd spills out into the street but do poke your head in, if not for a mojito ($5) then to sign your name on the wall (bring your own pen for the fastest getaway).
Of course you can't leave the ciudad without a souvenir. Rum and cigars are the most popular takeaways, and you'll find reputable stores all along Calle Obispo (we like Casa Del Roy Y El Tabaco, where Obispo meets Calle Baratillo). U.S. citizens can bring back a liter of rum and up to 100 cigars duty-free. Word to the wise: Resist the temptation to buy them from street vendors. Although they may seem up to snuff, some cigars are stuffed with nothing more than paper. For art and craft, check out the artisans' market at Almaceres San Jose, a waterfront warehouse chockfull of original work (artists will gladly remove their frames and roll canvases for easy carriage) as well as aisles of stalls selling T-shirts, fridge magnets and other tchotchkes.
Show Cuba Prices