More than just being home to Port Everglades -- the busy embarkation port for cruises going to the Bahamas, Caribbean and beyond -- Fort Lauderdale is a popular sun-soaked vacation destination that begs to be explored before or after a cruise.
Boasting more than 300 miles of Intracoastal Waterway and navigable inland canals lined with lavish mansions and yachts, Fort Lauderdale is often referred to as the "Venice of America." Greater Fort Lauderdale consists of 23 miles of soft-sand beaches along the warm waters of the Atlantic Ocean, and a number of beach parks and natural attractions are located a stone's throw from the cruise port.
With so much to offer travelers, Fort Lauderdale draws many passengers to stay an extra day before or after their cruises. It's also a good idea to arrive a day early in case of airline delays, and visitors who extend their stays after their cruises will finally be able to explore a tropical destination without have to rush back to the ship.
If it's your first time in Fort Lauderdale, we've put together two ideas for a one-day itinerary that will keep you busy. The first option helps you get your bearings and a little taste of the main features of the city, while the second allows you to experience the area's natural offerings at some off-the-beaten path attractions.
Editor's caveat:These are just suggested itineraries, but there are endless options, both on the water and on land. Visit the Sunny.org website for more "cruise and play" ideas.
Find Carnival cruises from Fort Lauderdale
Option One
The Major Attractions
Breakfast: For a hearty breakfast at a reasonable price, Lester's Diner (250 W. State Road 84) isn't far from Port Everglades or the airport hotels. The diner has been serving American comfort food for nearly 50 years, and it's famous for its 14-once coffee cup. Those who prefer a quick breakfast on the go can grab a pastry at Gran Forno (1235 E. Las Olas Boulevard), the fabulous European-style bakery on bustling Las Olas Boulevard.
Morning: One of the best ways to get the lay of the land -- or, in Fort Lauderdale's case, the water -- is by hopping aboard the Water Taxi. These bright yellow boats offer narrated tours as they navigate the Intracoastal Waterway. Visitors can hop on and hop off at shops of Las Olas Boulevard (the main shopping area), Fort Lauderdale Beach, Hugh Taylor Birch State Park (a hidden gem that connects to the beach) and some iconic waterfront bars like the Pirate Republic Bar, Bahia Cabana or Shooters. Take time to wander the art galleries and boutique clothing stores of Las Olas, and enjoy some ice cream or fudge at one of the specialty shops. The Water Taxi runs every 15 to 30 minutes with the last stop at 10p.m., so visitors can utilize it all day.
Lunch: Take the Water Taxi to Esplanade Park (400 S.W. 2nd Street). From there, it's a short walk along the scenic riverfront to Briny Irish Pub (305 S. Andrews Avenue), a casual open-air restaurant that's covered from top to bottom with nautical decor and knickknacks. Menu items are a step above pub grub with a variety of seafood items, salads and sandwiches.
Afternoon: Soak up some sun at Fort Lauderdale Beach Park (Seabreeze Boulevard), a slice of sand on the south side of town that also has volleyball courts, picnic tables and a playground. From there, visitors can stroll north to Beach Place shopping center (Highway A1A) for souvenirs and frozen cocktails. Both Beach Place and Beach Park are stops on the Water Taxi. There's almost always music playing at the nearby Elbo Room (241 Fort Lauderdale Boulevard), the legendary bar made famous by the classic coming-of-age film, "Where the Boys Are." The second floor of this corner bar has a wraparound porch with some of the best views on the beach.
There is also a number of water activities -- like parasailing and jetskiing -- that can be booked from the beach.
Dinner: For an elegant but casual dinner near the beach, try Casablanca Cafe (3049 Alhambra Street), a Mediterranean restaurant with indoor and outdoor patio seating, beautiful ocean views and live piano music. They do not accept reservations, so arrive early to avoid a wait.
Evening: If you've had your fill of beach bars and restaurants, try your luck at the Seminole Hard Rock Hotel and Casino in Hollywood (1 Seminole Way, about 10 miles south of the port). In addition to the four-diamond rated hotel, the casino has 140,000 square feet of space with 2,200 slot machines and more than 90 table games, plus a comedy club, several nightclubs, trendy lounges and live musical performances from major acts in the 5,500-seat arena.
Option Two
Greater Fort Lauderdale's Natural Side
Breakfast: Start the morning off by watching the sunrise on the beach, and catch breakfast at St. Bart's Coffee Co. (441 S. Fort Lauderdale Beach Boulevard), a charming little cafe with outdoor seating. The restaurant faces the ocean and is a perfect spot for people-watching.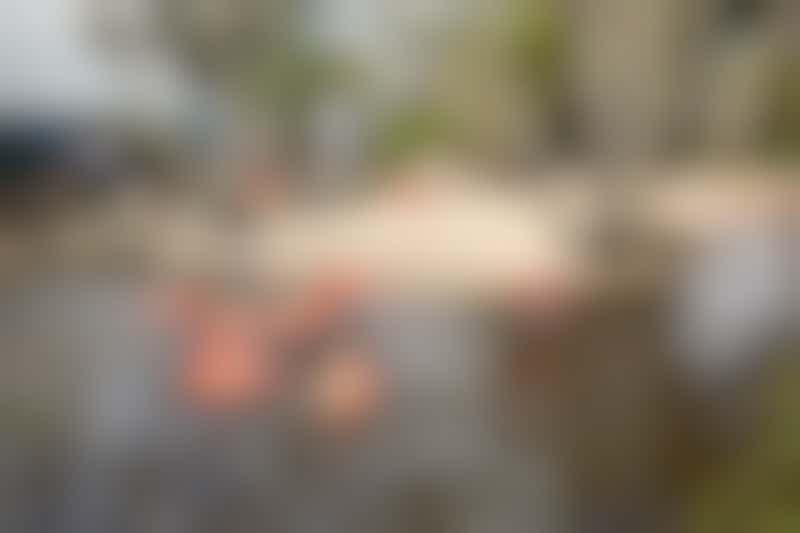 The Wildlife Sanctuary of Flamingo Gardens (Photo: Jillian Cain Photography/Shutterstock)
Morning: Next, get up close with local wildlife at Flamingo Gardens (3750 S. Flamingo Road), a 60-acre tropical oasis that consists of the Botanical Gardens and Everglades Wildlife Sanctuary. The gardens are home to more than 83 native species, including alligators, bobcats, panthers, otters, eagles, peacocks and, yes, flamingos. There are also more than 3,000 species of plants and trees; a 25-minute narrated tram tour gives visitors some background information on South Florida's natural environment. It runs on the hour, every hour. Located 15 miles from the cruise port, you might need some wheels for this one. Several shuttle services in the area, costing around $65 to $75 for one to three people, can take you to Flamingo Gardens, or a taxi goes for around $55 one way (from Port Everglades). Most cost effective is a Flamingo Gardens package that includes roundtrip transportation from your hotel, plus admission, a tram tour, the wildlife encounter show and a museum tour for $45 per adult.
Lunch: Head southeast toward Dania Beach, and stop by the Rustic Inn (4331 Ravenswood Road), a classic, unassuming seafood restaurant that got its early start as a roadhouse saloon. Appetizers include raw oysters, spicy conch chowder and even fried alligator. (It's delicious.) The waterfront restaurant is known for its crab entrees, ranging from East Coast golden crabs and garlic blue crab clusters to Florida stone crab (when in season).
Afternoon: Rent kayaks, canoes and paddleboards from the marina at West Lake Park (1200 Sheridan Street) between Dania Beach and Hollywood, and explore the three-mile strip of mangrove estuary. (Be sure to call ahead for rentals, and check the weather that day.) There's much to do in this under-the-radar area. Anne Kolb Nature Park (751 Sheridan Street), on the north side, has hiking trails and a miniature theater with educational videos, as well as a 68-foot observation tower and 3,500-gallon saltwater aquarium. The parks are located across from one of the quieter stretches of sand, making it ideal for a beach break after paddling. A handful of tiki bars and low-key beach restaurants are scattered throughout, should you need a refreshment or snack. Just down the street (on A1A) is the Dania Beach Pier. Farther north is John U. Lloyd State Park (6503 N. Ocean Drive, Dania Beach) -- a perfect place to watch the cruise ships leaving Port Everglades as the sun goes down. Just remember you're on the flat East Coast, so views of the sun dropping below the horizon are difficult to come by. However, the sunsets do offer a peaceful, cotton candy-colored glow.
Dinner: After a tiring day on the water, kick back with dinner in downtown Fort Lauderdale before hitting the theater. The downtown area has a variety of restaurants to choose from, but if you're dressing up for the occasion, try YOLO (You Only Live Once) (333 E. Las Olas Boulevard) for contemporary American cuisine or Chima (2400 E. Las Olas Boulevard), a Brazilian Steakhouse with a tropical atmosphere. Both of these elegant venues are located near Fort Lauderdale's theater district, allowing ample time to catch a show. Dinner reservations are recommended.
Evening: After dinner, catch a show at the Broward Center for Performing Arts (201 S.W. 5th Avenue), an impressive theater that recently saw a massive expansion and remodel. The Parker Playhouse (707 N.E. 8th Street) is another excellent choice for live theater and is located just two miles from the Performing Arts Center. Both venues feature everything from ballet and improve comedy to shows from well-established artists and popular musicals.
Nighttime: Should you choose to continue your day after a performance, one of downtown's newest venues, Stache 1920's Drinking Den (109 S.W. 2nd Avenue), features a speakeasy vibe, premier craft cocktails, and live music -- just steps from the Broward Center for Performing Arts.