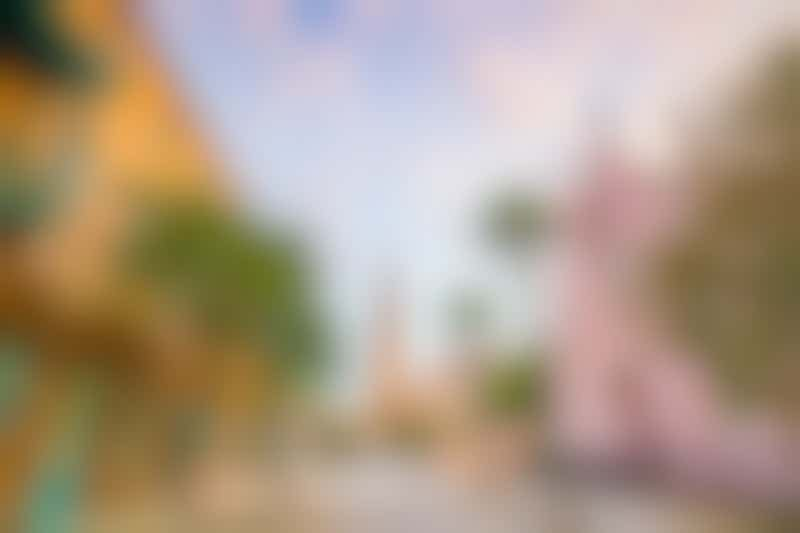 Historical downtown area of Charleston, South Carolina (Photo: f11photo/Shutterstock.com)
Charleston, South Carolina, has been a seafaring city since its inception in 1670. Influenced by British settlers, French and Spanish traders, pirates and slaves, the art, architecture, cuisine and culture of Charleston runs as deep as its history. For nearly 350 years, the city has welcomed visitors from far and wide and today, some 4.5 million people drive, fly and sail here for the best of what the South has to offer. So when you cruise out of Charleston, why not extend the fun and experience the city on your terms? The port is just four blocks from the shops and restaurants of downtown, and much of downtown Charleston is walkable; no need to worry about a car unless you plan to venture far outside the city. (Even then, rideshare programs will get you there and back in a jiff.) To help plan, take a look at what we have here: a hand-picked, 48-hour itinerary that will introduce you to some of the best places to eat, drink and visit in Charleston.
---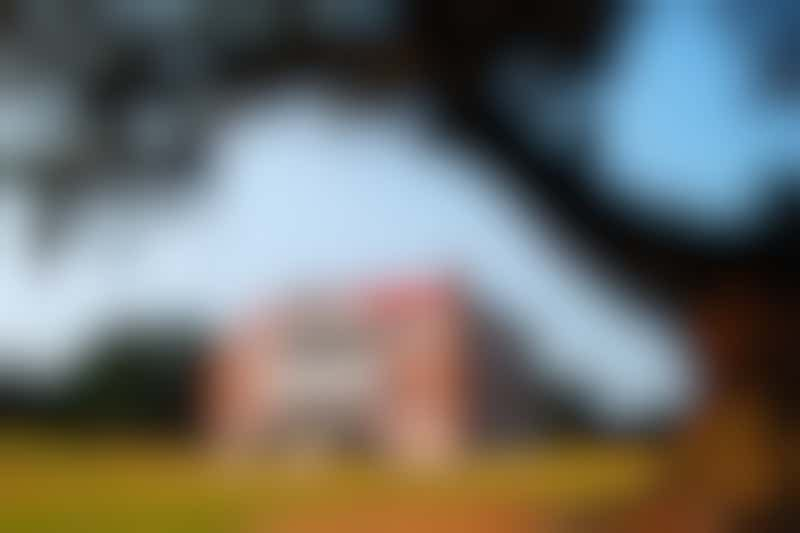 Drayton Hall (Photo: James Kirkikis/Shutterstock.com)
Day 1
Breakfast & Brunch
Charleston's hailed as a food haven these days, but started as a small port and collection of plantations supplying rice, indigo and other goods to Britain and the colonies. Before you head out today and get a taste for Charleston's past, get a taste of Charleston with a few of the city's signature breakfast dishes.
It's hard to beat the biscuits at Hominy Grill (207 Rutledge Avenue), and since you're in the South, might as well throw some fried chicken in the middle of that flaky, buttery goodness. Go for the Charleston Nasty Biscuit (which is anything but): a biscuit with a fried chicken breast and cheddar cheese smothered in sausage gravy. Or just go for the biscuit with gravy. Get anything off the menu, you won't regret it. (Open Monday through Friday, 7:30 a.m. to 9 p.m.; Saturday, 9 a.m. to 9 p.m.; and Sunday 9 a.m. to 3 p.m.)
Dine like a local at Toast! Of Charleston (155 Meeting Street) and get what they get: Eggs Meeting Street (a fried green tomato topped with a crabcake and poached egg), the corned beef hash and eggs or the shrimp and grits. Don't forget something to drink; Toast! is home to Charleston's bottomless mimosa, some mighty fine coffee and plenty of options for kids. (Open Monday through Thursday, 6 a.m. to 10 p.m.; Friday through Sunday, 6 a.m. to 11 p.m.)
Eli's Table (129 Meeting Street) is open daily from 8 a.m. until late, bringing in some of Charleston's French influence with a twist on breakfast classics. Try one of the innovative takes on eggs Benedict like the shrimp and grit Benedict (a grit cake with shrimp, poached eggs and tasso ham gravy) or the Lowcountry Benedict (fried oysters, eggs, wilted spinach and tasso ham gravy), go for the crab and eggs or the Charleston red rice breakfast hash to find out why this place is perpetually crowded.
---
Morning
Many of the plantations that drove Charleston's early economy are located along the rivers just outside of downtown, so head north to Middleton Place (4200 Ashley River Road) to tour the house, gardens and grounds. Middleton Place dates to 1705 when the main house (no longer standing thanks to the Civil War and an earthquake in 1886) was built and planning for the immaculate gardens began. Stroll through the gardens on a self-guided tour and imagine yourself here in 1751, a decade after they'd been planted and had time to grow into the symmetrical rows, gardens and alleys that stand here today. These are the oldest landscaped gardens in America, and everywhere you turn you'll find a sculpture, secret garden or bloom that catches your interest. After touring the garden, join an interpreter for a guided tour of the Middleton Place House, one of the two homes built to either side of the original house, and learn about the former residents here including a president of the First Continental Congress, a signer of the Declaration of Independence, a state governor, a signatory to the Ordinance of Secession and an artist. On the grounds you'll find Eliza's House (named after the last woman who lived there; she died in 1986), once slave quarters and the home of Freedmen -- slaves liberated by their former masters, the Emancipation Proclamation or the Union Army. Now, the house is filled with a look at the lives of the Freedmen and a heartbreaking history of Middleton slaves. You'll also find the place where renowned chef Edna Lewis lived when she was the resident chef here. The current restaurant onsite features dishes inspired by Lewis' life and research in the Lowcountry -- a region of coastal South Carolina where the food and culture are steeped with African influences.
Charleston doesn't shy away from its history, and the Old Slave Mart museum (6 Chalmers Street) is one way the city honors the countless men and women who made their way to and through South Carolina's Lowcountry under the worst circumstances. The museum, on the site of a former auction house where slaves and cargo were sold, tells the story of Charleston's role in the slave trade up to the final auction here in 1863, and goes on to tell the story of African Americans up to present day.
On a History of Charleston Walking Tour, you'll stroll the streets with 13th-generation Charlestonians (who happen to have a tie to the Middleton family), and you'll touch on every part of Charleston's history from its days as a colonial port to its status as one of the most important food cities in the South today. Much better than trying to put together your own walking tour, a walk with these guides will steep you in Charleston's past and take you to some of the city's iconic sights: the Battery, the Exchange, Rainbow Row and more than one of the city's historic churches and graveyards.
---
Lunch
If you went to Middleton Place, then take your lunch at the Middleton Place Restaurant (4300 Ashley River Road) where the menu is Lowcountry through and through. Many ingredients come from Middleton Place's own organic gardens, and everything on the menu is inspired by Chef Edna Lewis. The shrimp and grits are to die for, and the greens and cornmeal dumplings are a delicious taste of the past, and if you want a little of it all, they have a Southern Sampler Luncheon that includes pulled pork, fried catfish, fried chicken, collard greens, cornbread and all the fixins. (Open noon to 3 p.m. daily for lunch and 6 p.m. to 9 p.m. for dinner.)
Downtown, 82 Queen (82 Queen Street) has a well-earned reputation for being one of Charleston's best restaurants. Their "she-crab soup" has been named best in the city for 17 consecutive years and it's a wonder their fried green tomatoes (with pimento cheese, grits and tomato-bacon jam) aren't on a similar list. Their shrimp and grits, their farmer's burger and their crabcake are all notable -- and sharable -- dishes. (Lunch is held Monday through Friday, 11:30 a.m. to 3 p.m.; dinner service is Sunday to Thursday, 5:30 p.m. to 10 p.m.; Friday and Saturday, 5:30 p.m. to 10:30 p.m.; and brunch is on Saturday and Sunday, 11 a.m. to 3 p.m.)
The Oyster House on Market (35 S. Market Street) gets right to it: Charleston has outstanding seafood. Located in the city's French Quarter and overlooking the historic Charleston City Market, the restaurant's lovely -- if there's a seat available, the patio is ideal for a breezy lunch -- but it's what's on the menu that counts. Peel-and-eat shrimp, oysters on the half shell (or grilled or fried), a Lowcountry shrimp boil (a big pot of shrimp, corn, potatoes and smoked sausage) and a fried seafood platter are all reasons to go and reasons to come back.
---
Afternoon
Drayton Hall (3380 Ashley River Road) is another magnificent plantation that supplied the colonies with rice and indigo, and it's the first complete example of Palladian architecture in North America. The gardens and grounds here are second only to Middleton. The oldest preserved plantation in America, Drayton dates to 1738 and a range of guided and self-guided tours are offered. Tour the house, join the "Connections: From Africa to America" talk or go for a long nature walk, but be sure to walk to the African American Cemetery and pay honor to the true builders of the plantation and grounds.
Charleston's cobblestone streets (there are just a few) and rows of stately homes seem tailor made for a tour by carriage; Old South Carriage Company (14 Anson Street) is happy to do just that. Join them on one of four tours (from 16 passengers to a private tour for four, including one that's adults-only) that meanders 30-odd blocks of Charleston's historic district. A regular tour starts at $26 per person; $20 for the adults-only haunted evening tour. If you want to book a private carriage tour for four people it will run you $150.
In the heart of town, Charleston City Market (188 Meeting Street) has been a place to buy and sell goods since 1804. Vendors set up booths filled with handmade arts, crafts and culinary treats, but the sweetgrass baskets are the real prize. Sweetgrass baskets began as rice-harvesting and winnowing baskets handcrafted by enslaved workers, but today they're an artform that's been passed down over many generations. Watch a basket-maker weave the thin blades of grass together to create a basket, bowl and lidded vessel -- even roses and other ornamental objects -- then pick one up to take home. (Open daily, 9:30 a.m. to 6 p.m.)
The South Carolina Aquarium (100 Aquarium Wharf) is a treat for kids and adults. More than 5,000 animals on display show the amazing aquatic and riparian life of South Carolina. Follow the waters from the mountains to the west, through the streams and rivers as they flow to the ocean. Displays filled with birds, reptiles and fish of all kinds trace the path and tell the story of South Carolina's waters. At the Touch Tank, pick up a starfish or pet a stingray; in the Ocean section, a 385,000-gallon aquarium gives you a look at sea life like sharks and a loggerhead sea turtle. You can even tour South Carolina's only Sea Turtle Hospital, where they rehabilitate and care for sick and injured sea turtles before releasing them into the wild or to aquariums. (Open daily, 9 a.m. to 5 p.m.)
---
Drinks
For a commanding view of the city, The Rooftop at The Vendue (19 Vendue Range) can't be beat. Views of the harbor and Waterfront Park, the distinctive Arthur Ravenel Jr. Bridge and the steeples and rooftops of Charleston, make it an ideal place to meet for appetizers and a drink, or dinner with a cocktail. Drinks here are well crafted and creative without being fussy, and the vibe is always fun. (Open Sunday to Thursday, 11:30 a.m. to 10 p.m. and Friday and Saturday, 11:30 a.m. to midnight; happy hour Monday to Thursday, 4 p.m. to 7 p.m.)
One of the best places in the city for a little charcuterie and a cocktail you'll remember for a long while is the Bar at Husk (74 Queen Street). There's a small food menu available but the star here comes in a glass. The mixologists -- that's what they call the bartenders -- pour the classics (concoctions they've found while researching the region's drinking traditions), as well as all-new takes on spirits. The imbibing culture of Charleston is celebrated with a number of punches and barrel-aged drinks; they use local fruits and herbs to create their own mixers, bitters and tonics; and they serve these admittedly stiff drinks alongside a nicely curated selection of wine and beer. (Open daily, 4 p.m. to late)
Edmund's Oast (1081 Morrison Drive) is a brewery-restaurant that should be on your "every time I'm in Charleston" list. Why? Because their beers cover a wide swathe of styles from Belgian beers, sours and wild ales to stouts and English-style ales; their food runs the gamut from charcuterie to shareable plates to excellent desserts; and the atmosphere is Charleston through and through. It's an ideal spot for drinks, dinner or after-dinner drinks. (Bar open Monday to Saturday, 4:30 p.m. to late; Sunday, 10 a.m. to late; dinner is served Sunday to Thursday, 5:30 p.m. to 10 p.m.; and Friday and Saturday, 5:30 p.m. to 11 p.m.; brunch served Sunday, 10 a.m. to 2:30 p.m.)
---
Dinner
Lauded as one of the top restaurants in the south, Husk (76 Queen Street) delivers outstanding food that honors the ingredients and classic dishes of the region. Chef Sean Brock updates the menu twice a day here -- that's how fresh the ingredients are and how nimble the kitchen can be. Don't miss the cornbread, the pig ears and whatever fresh catch they have. Cocktails are outstanding (you'll recognize them from the Bar at Husk) and wine service is equally excellent. Make a reservation early, this is a hot ticket. (Lunch Monday to Saturday, 11:30 a.m. to 2:30 p.m.; dinner Sunday to Thursday, 5:30 p.m. to 10 p.m. and Friday to Saturday, 5:30 p.m. to 11 p.m.)
Poogan's Porch (72 Queen Street) is a Charleston institution, with accolades from Wine Spectator, Travel Channel and just about every diner who's ever eaten here. Since they opened in 1976, their menu has been unabashedly Southern and their breadbasket -- a biscuit basket, really -- sets the stage for a great meal. The menu is loaded with Southern favorites like fried green tomatoes, cornmeal-fried okra, Calabash-style fried seafood, fried chicken and always a fresh catch or two. (Lunch Monday to Friday, 11:30 a.m. to 2:30 p.m.; dinner served daily, 5 p.m. to 9:30 p.m.; brunch served Saturday and Sunday, 9 a.m. to 2:30 p.m.)
Drawing Room (19 Vendue Range) serves up sophisticated dishes that draw on Southern food traditions -- think deviled crab and pirlou -- with Chef Forrest Parker's impeccable techniques and imaginative approach to food. Fresh and innovative are key words here, so don't be surprised when you find familiar dishes with distinctive twists on the menu. (Dinner is served daily, 5 p.m. to 10 p.m.)
---
Evening & Nightlife
For a nightcap, you can have a scotch or you can have a spooky adventure on a Ghost Walk (160 Church Street). These 90-minute walking tours take place twice each night; on the tour you'll learn about hauntings and visitations across the city as you walk down alleys and streets, explore cemeteries and churchyards and hear some stories that might keep you up for a while.
At Stems & Skins (1070 E. Montague Avenue), you'll find that nightcap you were looking for. Their menu of wine and beer from around the world is usually enough to keep patrons busy, but if you want, there's a fine menu of cocktails and plates of food designed to share. (Open Tuesday through Saturday, 4 p.m. to 2 a.m. and Sunday, 4 p.m. to midnight)
Throwback cocktails and a back-to-basics beer and wine list are part of what make Little Jack's Tavern (710 King Street) charming. The staff, atmosphere and perfect little snacks -- steak tartare or garlic and herb fries, anyone? -- make it an ideal choice for the last stop of the night. (Open Sunday to Thursday, 11 a.m. to 10 p.m.; Friday and Saturday, 11 a.m. to 11 p.m.)
---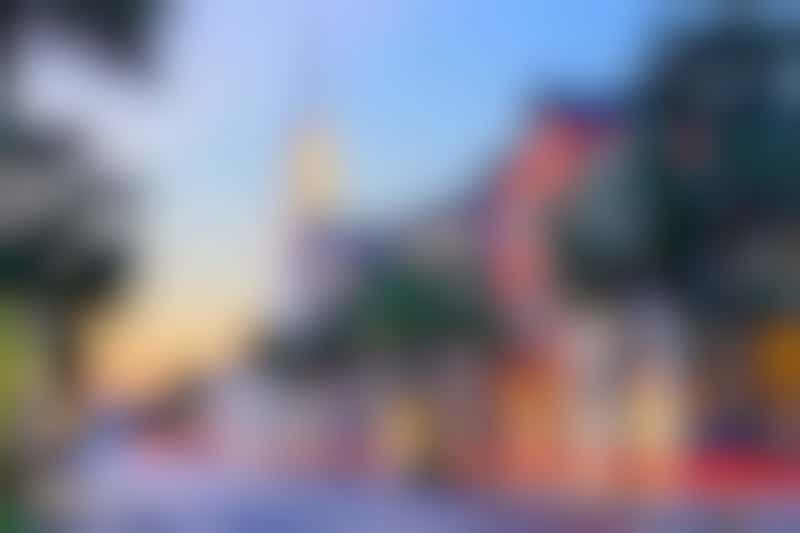 Charleston, South Carolina (Photo: Sean Pavone/Shutterstock.com)
Day 2
Breakfast & Brunch
In the South, biscuits are inescapable; fortunately Callie's Hot Little Biscuit (476 King Street) are the best of the bunch. Tender, buttery, handmade and just the right size, these might be the biscuits of your dreams. Get one plain, topped with country ham and mustard or with blackberry jam; it doesn't matter, because there's no bad biscuit in the bunch. (Open Monday to Friday, 7 a.m. to 2 p.m.; Saturday and Sunday, 8 a.m. to 2 p.m.; and Friday and Saturday for late-night bites, 10 p.m. to 2 a.m.)
One part gourmet market, one part gourmet eatery, Caviar & Bananas (188 Meeting Street) makes breakfast simple. The menu, split evenly between breakfast sandwiches and bakery items, is short, straightforward and delicious. (Coffee and teas are also on offer.) And the selection of foodstuffs means you can grab a gift for someone who's missing out while you're paying for breakfast. (Open daily, 9 a.m. to 6 p.m.)
You'll have no problem finding a brunch place in Charleston, but you will have a problem finding one better than The Macintosh (479B King Street). The can't-miss brunch dish is the "Mac Attack" and it's a dish you'll tell stories about later. Pork belly, poached eggs, bone marrow bread pudding and hollandaise join forces to make one of the best plates of food you'll ever eat. But you can't go wrong with the burger, the egg sandwich or the sweet potato pancake. And if you go for a bloody mary or mimosa -- featuring various fruit juices for your bubbly or spices for your liquor -- you'll make brunch that much better. (Sunday brunch 10:30 a.m. to 2:30 p.m.; serving dinner Sunday to Thursday, 5 p.m. to 10 p.m. and Friday and Saturday, 5 p.m. to 11 p.m.)
---
Morning
Charleston is known as the Holy City, and on "This Holy City Walking Tour" with Walks of Charleston (45 Pinckney Street) you'll learn why the city earned this moniker. Though the walk only covers 10 blocks, you'll see a dozen churches and graveyards including the nation's oldest Baptist Church -- founded in 1682 -- and the oldest continuous Jewish congregation in the U.S. at Kahal Kadosh Beth Elohim Synagogue.
Across Charleston Harbor you might notice an aircraft carrier. Today, go visit Patriot's Point Naval and Maritime Museum (40 Patriots Point Road, Mount Pleasant) and tour the USS Yorktown and USS Laffey -- a World War II-era aircraft carrier and destroyer --  as well as the land-based Vietnam Experience. Tour options include self-guided explorations, audio tours and a few guided tours, each of which will take you onto the flight deck of the Yorktown where you'll find a dozen aircraft waiting to take off, barracks and weapons stations, the CIC (Combat Information Center) and the Medal of Honor Museum. A flight simulator and other interactive displays ensure kids have plenty of hands-on things to do onboard. Tour a recreated firebase in The Vietnam Experience and learn more about our involvement in the Vietnam War. (Open daily, 9 a.m. to 6:30 p.m.; limited holiday hours)
Downtown, the Gibbes Museum of Art (135 Meeting Street) contains a permanent collection with works representing America and the American South from colonial days to contemporary, and the Miniature Collection, which celebrates the tiny, personal, snapshot-like paintings known as miniatures -- appropriate as Charleston is where the first American miniatures were painted. There are six to eight special exhibitions every year, and while they vary in style, aesthetic and era, they always tie back to Charleston and the Gibbes in one way or another. (Open Tuesday, Thursday, Friday and Saturday, 10 a.m. to 5 p.m.; Wednesday, 10 a.m. to 8 p.m.; and Sunday, 1 p.m. to 5 p.m.; closed Mondays)
---
Lunch
Sample some killer barbecue at Swig & Swine (1217 Savannah Highway). This hip barbecue joint is quickly becoming a Charleston favorite because the 'cue is spot on, the brisket is moist and tender and everything else -- from smoked sausage to turkey to pork belly -- is praise-worthy. If you're there with a hungry group, get the Family Platter, a bit of every meat on the menu and your choice of sides (the potato salad is especially good as are the pickles). But leave room for dessert (especially the banana pudding and the chocolate bourbon pecan pie). (Open Monday to Sunday, 11 a.m. to 10 p.m.)
Make today a barbecue bonanza and have a second lunch at Rodney Scott's BBQ (1011 King Street), where barbecue legend and restaurant namesake Rodney Scott makes whole-hog barbecue and all the sides. Whole hog means just that: They cook whole hogs every night and sell it as sandwiches, plates and by the pound all day. The menu also has fried catfish, barbecue chicken and ribs, even chicken perlo (a rice and chicken dish unique to the area) and those sides you're craving: hush puppies, cornbread, slaw, beans, grits and greens. Go, try some for yourself, and come away a believer in barbecue. (Open daily, 11 a.m. to 9 p.m.)
At Butcher & Bee (1085 Morrison Drive), you're in for a culinary treat. From the beef belly bahn mi to the pulled squash to the double cheeseburger, their sandwiches are on point. Their salads are everything a salad should be: fresh, hearty, delicious. And their starters are next-level good (especially the pickles, kale slaw, grilled radishes and hummus). Enjoy lunch at a leisurely pace over a cocktail, beer or bottle of wine. In fact, the wine is way better than you'd except to find at a casual place like this. There's an Italian wine flight on the menu, as well as a pretty nice selection of French and new world wines. Plus, all but two beers (a cider and a stout) are from South Carolina. (Open Monday and Tuesday, 8 a.m. to 9 p.m.; Wednesday to Friday, 8 a.m. to 10 p.m.; Saturday 10 a.m. to 3 p.m. and 5 p.m. to 10 p.m.; and Sunday, 10 a.m. to 3 p.m. and 5 p.m. to 9 p.m.)
---
Afternoon
Sweet tea is a decidedly Southern drink, but did you know it was first introduced at the 1904 World's Fair in St. Louis by the Indian Pavilion because it was simply too hot for hot tea? Well, the South loved the idea and ran with it. Today, Charleston Tea Plantation (6617 Maybank Highway, Wadmalaw Island) is the only commercial tea garden in the country. It's about 30 to 40 minutes from downtown, depending on the traffic. Visit and sample the many flavors and types of tea they produce here, then tour the fields to learn how tea makes its way from the field to your cup. (Open Monday to Saturday, 10 a.m. to 4 p.m.; Sunday, noon to 4 p.m.)
You can easily fill an afternoon shopping on King Street and hitting the boutiques and galleries there. Shopping ranges from expertly curated antique stores to gourmet shops where you can take a taste of Charleston home with you, to galleries and art studios. Major brands like Kate Spade, Lululemon, Sperry Topsider and Victoria's Secret mingle alongside local and regional outposts where you'll find styles and cuts that suit the Charleston life to a T.
---
Drinks
You'll feel like you stepped away from Charleston and into Havana when you walk into The Victor Social Club (39-F John Street). The moment you enter, the room's laid-back feel starts to relax you, making it easy to scan the menu for a cocktail you'll love (try the Men without Women: house-infused fig bourbon, Grand Marnier and fresh lime; or the Jutson Alley Rum Punch). Jazz musicians show up throughout the week, and there's a small cigar menu. Food -- from oysters on the half shell to the Cuban sandwich -- comes from the kitchen next door. (Open daily, 4:30 p.m. until late.)
With more than 30 wines by the glass and more than 100 by the bottle, Bin 152 Wine Bar (152 King Street) is the place for wine-lovers. A cool spot to linger over a bottle, Bin 152 serves snacks and small plates to keep you satisfied while you work your way through the menu. Good for a before-dinner drink or an after-dinner hangout, it's a favorite of locals and visitors. (Open daily, 4 p.m. to 2 a.m.)
Blind Tiger (36-38 Broad Street) pays homage to the city's drinking past when underground establishments popped up in response to temperance laws. Speakeasy-style bars are making a comeback, and Blind Tiger is a great example, serving up boozy brews and some good eats. (Open daily, 11 a.m. to 2 a.m.)
---
Dinner
If you're looking for French cuisine, 39 Rue de Jean (39 John Street) is the answer. Six preparations of moules (mussels), steak frites, rabbit, coq au vin, duck confit, even a fine assortment of sushi (decidedly not French, but delicious nonetheless) make the menu a mouth-watering read. Moules pistou, a frisee Lyonnaise salad and an order of oysters from the raw bar make for a fine meal. Their wine list is expansive and servers will help you pair your drink and food. (Open Monday to Saturday, 11:30 a.m. to 11 p.m.; Sunday, 10 a.m. to 11 p.m.; bar open late on Friday and Saturday.)
The food at Pawpaw (209 E. Bay Street) is, in true Charleston fashion, upscale Southern. By upscale we mean the approach to the food -- Pawpaw is still OK for families. (The 32-oz. aged rib eye might be $76, but the mac 'n' cheese is $10.) Open the meal with buttermilk biscuits or hushpuppies, crispy crab cakes or a charcuterie board, then move to andouille sausage Bolognese, a lobster club, wood-grilled shrimp and grits or ribs, before finishing with an order of beignets or a sundae. (Open for lunch daily, 11:30 a.m. to 4:45 p.m.; dinner served Sunday to Thursday, 5 p.m. to 10 p.m. and Friday and Saturday, 5 p.m. to 11 p.m.; bar open until 2 a.m. nightly)
Feathertop Kitchen (23 Ann Street) is all about the shared plate. Calamari, duck nuggets with sweet and sour sauce, steak tartare, smoked trout and a trio of oysters to get on the half shell are perfect for swapping bites, but the cheeseburger -- you're going to want to keep that one to yourself. (Open Tuesday and Wednesday, 4 p.m. to 10 p.m.; Thursday to Saturday, 4 p.m. to 11 p.m.; and Saturday and Sunday for brunch, 11 a.m. to 3 p.m.; happy hour is Tuesday to Friday, 4 p.m. to 7 p.m.)
---
Evening & Nightlife
Try a sunset sail aboard the Schooner Pride (360 Concord Street), a small sailboat that seats about 25 and takes you around the harbor to bid farewell to the day. The Pride is an 84-foot tall ship modeled after the ships that packed the harbor in the 1700s. As you sail around the harbor, you'll have a seldom-seen view of Charleston. (Sailing daily, weather permitting.)
The Cocktail Club (479 King Street), upstairs from The Macintosh, is a swank lounge where they take the art and craft of cocktails seriously. Made-in-house tinctures, bitters, infusions and mixers, a great selection of top-shelf and hard-to-find liquor and creative drinks that incorporate everything from chamomile tea to rosemary to galangal (in the ginger family), guarantee big flavors. Try something classic like an old fashioned, or reinterpreted like a gimlet with a serrano pepper and agave-lime cordial mixer. Whatever you order, relax and enjoy, it's the kind of room that invites leisure. (Open daily, 5 p.m. to 2 a.m.; happy hour is Monday to Friday, 5 p.m. to 8 p.m.)
End the night on a sweet note at Kaminsky's (78 N. Market Street), a dessert cafe that's open late enough to satisfy a midnight sweet tooth. Their milkshakes are big and rich, and the sundaes and floats give other ice cream shops a run for their money. Sit and linger over a slice of cake, cheesecake or pie -- their coconut cream cake or red velvet cake are too good to pass up. (Open Monday to Wednesday, 1 p.m. to 1 a.m.; Thursday and Sunday, noon to 1 a.m.; and Friday and Saturday, noon to 2 a.m.)