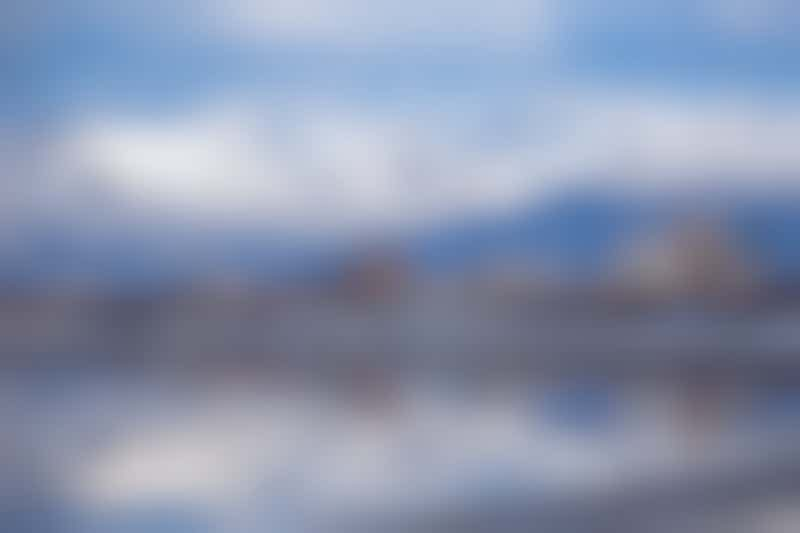 Anchorage, Alaska (Photo: Rocky Grimes/Shutterstock.com)
People flock to the 49th State to see glaciers, mountains, wildlife and to experience a true last frontier. Trips to Alaska, including cruises, often begin or end in Alaska's largest city, Anchorage. Home to more than 350,000 people, Anchorage is a sprawling metropolis cradled by the Chugach Mountains and the Cook Inlet. Don't be fooled by the high-rises and department stores, exploring Anchorage is an Alaskan adventure itself.
Locals like to joke that there's two seasons in Alaska, winter and construction season. During the short but intense summer season, Alaskans come out of hibernation to enjoy the best of the midnight sun. Explore downtown Anchorage and beyond without having to worry about public transportation or renting a car. Downtown is very walkable and each city block holds a part of Anchorage history all its own. Those wanting to go beyond the borders of downtown Anchorage can find reliable transportation with taxis, Uber and Lyft. The historic Alaska Railroad provides day trips from Anchorage that follow the same tracks as they did in 1914, when the railroad was quite literally building the state of Alaska. Traveling like a local is also a possibility. Air travel is very important in Alaska because only 25 percent of the state is accessible by the road system. One in every 92 people in Alaska has their pilot's license, which is six times the national average. Depart from Anchorage's Lake Hood (near the international airport), the largest seaplane base in the world, to get a view from above in a small aircraft.
---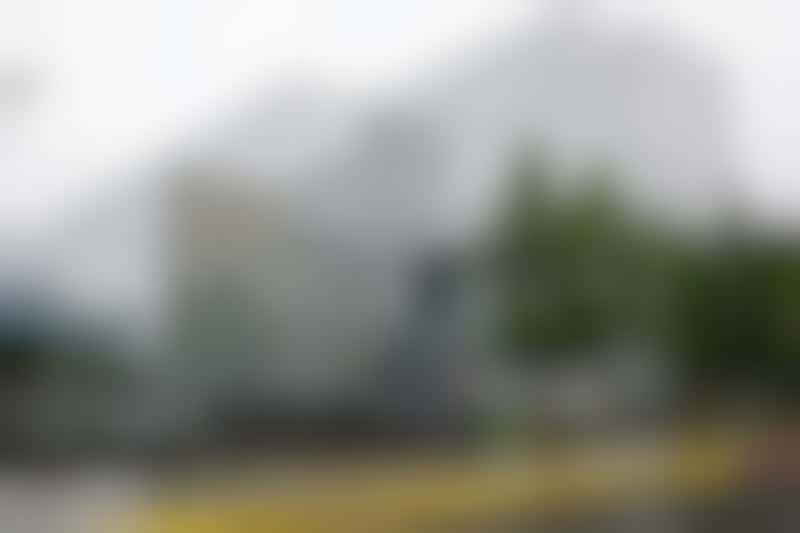 The Anchorage Museum (Photo: EQRoy/Shutterstock.com)
DAY 1: Downtown Anchorage on Foot
Explore historic downtown Anchorage through food, museums and strolls through shops and art galleries that display Alaska's diverse influences. Anchorage's downtown is rather small compared to most American cities, rendering it very walkable and easy to navigate. Chances are, you might stumble upon live music, pop-up festivals and other surprise entertainment from buskers along the street.
Breakfast/Brunch
Casual diners can get an excellent breakfast or brunch at Snow City Cafe (1034 W. Fourth Avenue). Diner food with an Alaskan spin, Snow City Cafe has some of the city's best pancakes and eggs Benedict. Get your eggs Benny Alaskan-style over a king crabcake or salmon cake. While waiting for a table you can order a coffee or espresso drink that will come in a one-of-a-kind mug. (Open Monday through Friday, 6:30 a.m. to 3 p.m.; Saturday and Sunday, 6:30 a.m. to 4 p.m.)
Red Chair Cafe (337 E. Fourth Avenue) offers creative and delicious morning fare that you're not likely to find at any other restaurant (try "SteamPunk" potatoes or a beer biscuit with your breakfast). Sit down to dig in or grab something to go from the ever-changing espresso bar where head baker, Barb, is turning out homemade muffins, scones, cookies and other delectables. Much less crowded than Snow City Cafe, Red Chair Cafe is a local favorite. Lemon poppy seed pancakes and excellent coffee keep Anchorageites coming in all year round. (Open Tuesday through Sunday, 7 a.m. to 3 p.m.)
Morning
Art-, history- and science-lovers unite under the roof of the newly renovated Anchorage Museum (625 C Street). Great for all ages, the museum has an Imaginarium where kids can learn all about Alaska's natural phenomena with the help of interactive exhibits. Peruse hallways full of art by Alaskan artists old and new and learn about Alaska's earliest inhabitants, settlers and pioneers. (Open daily, 9 a.m. to 6 p.m.)
Enjoy views of Cook Inlet from the Tony Knowles Coastal Trail, an 11-mile paved path that lines the majority of Anchorage's coast. The trail starts at Second Avenue and goes to Kincaid Park, with the north terminus at W. Second Avenue and H Street. There are plenty of places to enter and exit the trail throughout, and it's perfect for either a leisurely morning jaunt or a run. For more exploration on the Tony Knowles Coastal Trail, rent a bike from Pablo's Bicycle Rentals (415 L Street). From tandem bikes to kids' bikes to bike trailers, Pablo's can accommodate any coastal trail bike adventure. (Open daily, 8 a.m. to 8 p.m.)
If the season is right and the fish are running, try a late morning or early afternoon of salmon fishing in Ship Creek. Typically, the season for the salmon run is late May and goes until early August, but check with a guide once you get here. Bait Shack at Ship Creek (212 W. Whitney Road) can provide fishing gear rentals, bait, tackle, licenses, processing and vacuum packing -- everything you need to catch a king.Open daily, 10 a.m. to 8 p.m.)
Lunch
For a midday meal, stop by one of Anchorage's many hot dog stands. These stands dot nearly every corner of downtown Anchorage and specialize in the reindeer sausage hot dog. Reindeer meat is a must-try Alaskan food. If it's not for you, most stands offer beef, Polish and veggie-style sausages as well.
Not all stands are created equal and many include special homemade sauces to entice passersby. Consider b (415 L Street), a new addition to the downtown Anchorage hot dog scene, but a longtime favorite among locals who frequented the stand when it was located in midtown. The stand features many different types of sausages and various add-ons, like caramelized onions, cilantro fries, chipotle sauce and homemade aioli sauces. (Open Monday through Saturday, 10 a.m. to 8 p.m.)
Anchorage's diversity is showcased at Alaska Reindeer Dog (on the corner of F Street and Fourth Avenue) where East meets West with classic and exotic Asian spins on the reindeer hot dog. This stand offers specialty dogs like the bacon-wrapped dog, and the Korean-inspired bulgogi dogs and kimchi dogs. (This stand runs on its own hours, but you can expect it to be open just about every day from 11 a.m. until the early evening.)
Journey to the east side of downtown to visit a true gem of Old Anchorage. The Lucky Wishbone (1033 E. Fifth Avenue) has been serving American classics like fried chicken, burgers and handmade milkshakes since 1955. The food is tasty and the longtime employees give solid service. The atmosphere is quintessentially Alaskan with pilot paraphernalia covering the walls to celebrate the owner's (and Alaska's) love of flying. (Open Monday through Thursday, 10 a.m. to 10 p.m.; Friday and Saturday, 10 a.m. to 11 p.m.)
Afternoon
Journey a little farther after lunch. Take one of the complimentary scheduled shuttles from downtown to the Alaska Native Heritage Center (8800 Heritage Center Drive). The shuttles leave from four scheduled stops in downtown Anchorage. (A timetable with shuttle schedules and stops can be found on the center's website.) Learn from Alaska Natives about the indigenous people who have called this great land home for thousands of years. Watch traditional dance performances, marvel at demonstrations of Native Games -- a true test of strength and agility -- and walk through life-size dwellings modeled after six unique native Alaskan groups to get a sense of how these people lived life in the unforgiving Alaskan wilderness. (Open daily, 9 a.m. to 5 p.m.)
Visit Alaska Experience Theatre (333 W. Fourth Avenue) to learn about the state's turbulent past. The theater is also a history museum, so as you wait for your movie to start, peruse pictures, watch a real seismograph fluctuate and learn about the 1964 earthquake. A 9.2 on the Richter scale, the largest earthquake in North America and the second-largest earthquake ever recorded in world history, lasted over four-and-a-half minutes. Watch the "1964 Earthquake Experience" film to get a more visual idea of the event that shook the state. During climatic parts of the film, the floor of the theater will literally shake beneath you, giving you the feeling of being there during the earthquake. Other films the theater offers include "Journey to Alaska/Northern Lights Adventure," "Epic Aurora" and "Alaska's Mind Blowing Aurora." (Open daily, 9 a.m. to 4 p.m. Check website for movie times.)
Drinks
Feel like a local at F Street Station (325 F Street). Sip on margarita-filled mason jars as you take in the aviation memorabilia surrounding the bar's interior. Order the best calamari in town here as a late-night snack. (Open every day, 10 a.m. to 1 a.m.)
For a more classy drinking experience, get yourself to speakeasy Blues Central (609 F Street). Getting into the bar is half the fun -- Blues Central is on the second floor of Williwaw Social, another popular bar in town. Those wanting to visit Blues Central will have to find the phone booth in Williwaw, pick up the phone and get the password, then walk upstairs, knock on the door and enter the not-so-secret watering hole. Homemade bitters, simple syrups, top-shelf booze and a craft cocktail menu unlike any other makes Blues Central a hit. The Smokey Oso drink, made with spiced pepper syrup, chocolate bitters and loose leaf tea that's smoked right in front of you, is a guaranteed crowd-pleaser. Black-and-white photos line the walls to pay homage to the original Blues Central of Anchorage, an iconic spot for many years that shut its doors in 2014. (Open Tuesday through Thursday and Saturday, 5 p.m. to midnight; Friday until 12:30 a.m.)
Dinner
After exploring all afternoon, you've worked up an Alaska-sized appetite. Stop by Haute Quarter Grill (525 W. Fourth Avenue) to enjoy excellent drinks and fine dining. There's an extensive wine and beer selection along with plenty of options for fresh seafood, although the gnocchi is a local favorite. Make sure to ask for their specials, as the chef likes to feature seasonal dishes. The location along the main part of Fourth Avenue is convenient for those browsing shops and galleries. (Open Tuesday through Thursday, 4:30 to 9:30 p.m.; Friday and Saturday, 4:30 to 10:30 p.m.)
Make your way to Simon and Seaforts (420 L Street) for a table with a view of Cook Inlet. One of the best places in Anchorage to get seafood, Simon's has been voted best seafood restaurant in Anchorage as well as restaurant with the friendliest staff. Order the crab and macadamia nut-stuffed halibut for an island twist on the catch of the day, and don't forget the Key lime pie. (Open for dinner Monday through Thursday, 5 to 9 p.m.; Friday and Saturday from 4:30 to 10 p.m.; and Sunday from 4:30 to 9 p.m.)
For something a little more casual, visit 49th State Brewery (717 W. Third Avenue). Enjoy house-brewed, award-winning beer alongside food that is inspired by Alaska. Many of the restaurant's menu options feature regional ingredients such as fireweed honey, yak and Yukon Gold potatoes, to name a few. (Open for dinner Tuesday through Saturday, 4 to 11 p.m.; Sunday and Monday, 4 p.m. to 1 a.m.)
Evening
If you saved room for dessert, and you definitely should, visit Wild Scoops (429 E Street). Alaskans eat the most ice cream per capita than anywhere in the United States and one should follow suit while traveling here. Don't let a line out the door deter you from their mouthwatering homemade ice cream featuring uniquely Alaskan ingredients. Spruce tip and rhubarb crunch are among their best summer flavors. (Open Tuesday through Sunday, noon to 10 p.m.)
Use the rest of the evening as an opportunity to learn more about Anchorage's darker past. Ghost Tours of Anchorage (tour begins on the corner of Fourth Avenue and L Street) is a guided walk through downtown. Your guide, Rick Goodfellow, is a longtime Alaskan who has gathered stories full of history and mystery. The goal is not to scare or sway people into believing in the paranormal, but rather to teach about Anchorage's history through spooky tales of both fact and the far-fetched. (Tours operate Tuesday through Sunday at 7:30 p.m., and cost $15. Reservations not necessary.)
---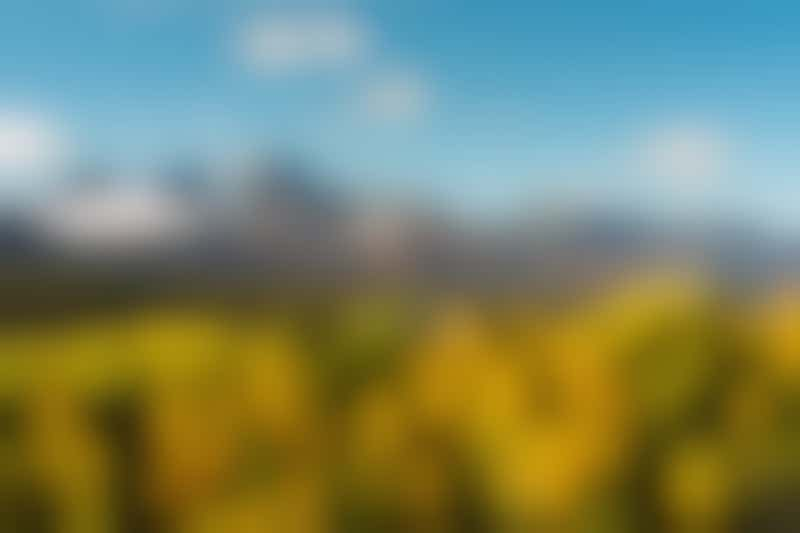 The Chugach National Forest (Photo: Christopher Boswell/Shutterstock.com)
DAY 2: Channeling Chugach
Take a day to explore Anchorage's backyard: Chugach State Park and Chugach National Forest. Most of today's activities occupy the morning and afternoon, and some constitute a whole day trip. Places to eat include downtown Anchorage, where you can dine before and after your escapades, alongside restaurants that are part of the adventure, further from downtown. Plan accordingly.
Breakfast/Brunch
Build your strength for your day's adventure at Dark Horse Coffee (646 F Street). This intimately sized cafe in downtown Anchorage serves Heritage coffee, Alaska's oldest coffee roasting company, from Juneau. In addition to coffee, Dark Horse offers fresh fruit smoothies, pastries, acai berry and fruit bowls, and housemade quiches. It's a great spot for health-conscious eaters or those looking for a quick and tasty bite. (Open Monday through Friday, 6:45 a.m. to 6 p.m.; Saturday, 8 a.m. to 4 p.m.; and Sunday, 9 a.m. to 2 p.m.)
Morning
Bring your city experience to new heights. Take the Flattop Mountain Shuttle (333 W. Fourth Avenue) to Flattop Mountain, Anchorage's most popular hiking trail. The shuttle leaves from downtown in the afternoon and will drop you off at the Glen Alps trailhead where you can take off on multiple hikes of various degrees of difficulty. Or just walk around the trailhead where there are plenty of places to sit and enjoy the views from Anchorage's hillside. A short and paved path affords tremendous views of Anchorage and beyond for visitors who need wheelchair access. The shuttle stays parked at the trailhead for a few hours before bringing visitors back to downtown. ($23 round trip; check the Flattop Shuttle's website for more details on schedules and group prices.)
Rainy day and you're not up for a hike? If you're not already traveling by train as part of a cruisetour, book a day trip on the historic and scenic Alaska Railroad (800-544-0552, 411 W. First Avenue). Take the Glacier Discovery train to Spencer Glacier or stay onboard for a scenic ride through a remote mountain pass to Grandview. At Spencer Glacier you can hop off the train and take a guided stroll with a National Forest ranger who will teach you all about the vegetation, history and geology of the area you are traveling through. For those eager to see the glacier, it is perfectly safe to venture on your own ahead of the ranger and walk down the path leading to the lake. It is roughly 1 mile from where the train drops you off at the whistle-stop to the shore of the lake where the massive Spencer Glacier sits. The trail is gravel and remains flat the whole way through, manageable for those who might need a little extra time to get from point A to point B.
Optional excursions around the glacier are offered through the Alaska Railroad's reservation service. There's a small cafe onboard where passengers can buy sandwiches, snacks, alcoholic drinks, local beer and other refreshments, but it's also acceptable to bring your own food onboard. The Glacier Discovery train and all of its optional excursions can be found and booked on the Alaska Railroad's website, over the phone or in person at the depot. The Glacier Discovery train leaves from the downtown Anchorage depot at 9:45 a.m. and arrives back in Anchorage at 9:15 p.m. However, for no additional cost, you can arrange with the reservations agent at the Alaska Railroad to get off in Portage and take a motor coach back to Anchorage so you will arrive back at the depot around 6:30 p.m. instead -- just in time for dinner.
Lunch
If you are in downtown Anchorage around lunchtime, visit another Alaskan institution (like Lucky Wishbone). The White Spot (109 W. Fourth Avenue) has been turning out their famous burgers and fried halibut since 1946. A true hole-in-the-wall, this is a genuine place for a casual lunch. Finish your meal with their signature blueberry pie in a jar -- perfect for a single serving. (Open Monday through Wednesday, 7 a.m. to 3 p.m.; Thursday through Saturday, 7 a.m. to 8 p.m.; closed on Sundays.)
Afternoon
If you have time to spare this afternoon, visit one of the oldest homes in Anchorage. Built in 1915, the Oscar Anderson House Museum (420 M Street) stands an example of how Anchorage's first residents lived. According to his own account, Oscar Anderson was the 18th person to arrive in the "Tent City" in 1915. The early homesteader made many contributions to the young city of Anchorage, which include investing and leading business in meat-packing, coal production, transportation and the newspaper-publishing industry. Anderson's widow, Elizabeth Anderson, donated the house to the municipality in 1976, and two years later it was listed on the National Register of Historic Places. Since then, the house has been restored and turned into a museum. Walk-ins are welcome to tour the house Tuesdays through Sundays from noon to 4 p.m. Appointments must be made if you wish to tour the house on Fridays. (Email oscar.anderson.house.museum@gmail.com for appointments.)
Drinks
Grab some local beer at Humpy's Great Alaskan Alehouse (610 W. Sixth Avenue). Nearly 25 years old, Humpy's is home to one of Alaska's largest assortments of beer on tap. As you sip on local saison and snack on king crab nuggets, enjoy people-watching and even some live music if you're there on the weekends or in the evening. (The bar is open Monday through Thursday, 11 a.m. to 2 a.m.; Friday, 11 a.m. to 2:30 a.m.; Saturday, 10 a.m. to 2:30 a.m.; and Sunday, 10 a.m. to 2 a.m.)
Dinner
Coming back into Anchorage after a long day of exploring? Big adventures deserve a big, rewarding dinner. Treat yourself with a truly Anchorage pizza experience: Moose's Tooth (3300 Old Seward Highway) is one of the highest-grossing single unit pizzerias in the nation -- and for good reason. The restaurant serves a delicious array of unique specialty pizzas like their Spicy Thai pizza, which features roasted chicken, red onions, Alaska-grown bean sprouts, cilantro, mozzarella, provolone and peanut sauce; and their Amazing Apricot pizza, which comes with blackened chicken, cream cheese, apricot sauce, cilantro, mozzarella and provolone. A great selection of tasty salads and beer brewed from their own brewery is also available. It's important to note that this restaurant is not located in downtown Anchorage; about a 10-minute drive will be necessary if coming from downtown. (Open Monday through Friday, 10:30 a.m. to midnight; Saturday and Sunday, 11 a.m. to midnight.)
Evening
Anchorage is teeming with talented artists. Stumble upon homegrown music almost any night of the week at venues like Williwaw Social (609 F Street), Bernie's Bungalow (626 D Street) and Alaska Center for the Performing Arts (621 W. Sixth Avenue). If you're looking to catch a great local band, keep your eyes out for folk-rock group Blackwater Railroad Company, or the Polynesian reggae band H3. Find them on Facebook for updated tour schedules.
If you happen to be in Anchorage on the first Friday of the month, take the opportunity to wander through downtown for its First Friday event and peek in at all the shops, cafes and, of course, the museum, which is the cornerstone of the program. On these days, artists and businesses collaborate to showcase the work of local artists, whether it's music, painting, photography or native jewelry-making. Time and places vary, but events are typically in the evening and sprinkled throughout downtown.
Show Alaska Prices