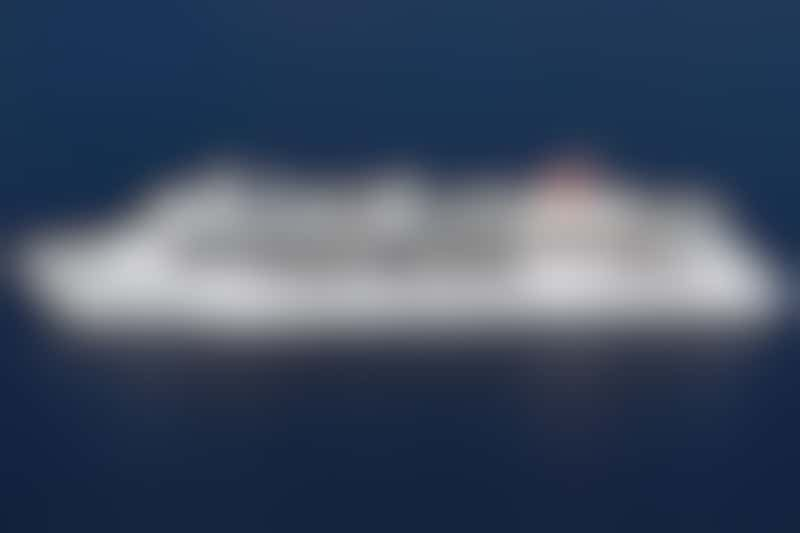 Hapag-Lloyd's Europa 2 (photo: Hapag-Lloyd Cruises)
"Great moments. Truly exclusive."
So boasts the orange sleeve that holds each cabin key card for Hapag-Lloyd Cruises' luxury cruise ship Europa 2. Only they're not cabins. Every single one of the 251 rooms on the ship is a suite -- with a balcony. Passengers, the vast majority well-off Germans, happily pay $500 a day or much more (not including bar drinks or shore excursions) to cruise on the casual-chic small ship that's as sleek and well built as a high-end BMW or Mercedes. Two-thirds of passengers are repeaters.
Yet even with bilingual cruises on Europa 2, the cruise line isn't well known among English-speaking travelers.
"I don't know I've ever had a client ask me about [Hapag-Lloyd]. And I've never sailed on it," says Leslie Fambrini, president of Los Altos, California-based Personalized Travel Consultants, which specializes in luxury cruises. A former Royal Viking Line operations specialist, she has three decades of experience in the cruise industry.
Some who hear the Hapag-Lloyd name connect it with the logo on seagoing containers. Indeed Hapag-Lloyd is famed as a cargo shipping company, though Hapag-Lloyd Cruises is a separate entity under the umbrella of large German tour operator TUI Group. In addition to Europa 2, its fleet includes the 400-passenger Europa (dubbed "the Grand Hotel of the Seas") and two upscale expedition ships: the 155-passenger Bremen and 175-passenger Hanseatic. The latter three ships attract mainly German-language passengers. Across the fleet in 2016, just 7 percent of cruisers were non-German speaking.
"I wish we had more English speakers," says Hapag-Lloyd Cruises Corporate Communications Manager Moritz Krause, responsible for the line's international public relations efforts, acknowledging that non-German-speaking passengers currently make up less than 10 percent of its customers. "You go to a New York cocktail party and say Hapag -- they say 'container' or 'I've done Silversea or Regent Seven Seas, but Hapag, no.' It is difficult to convince someone to come on and spend $5,000 a person on a cruise line they've never heard of."
Is Europa 2 the uber-luxury cruise ship you didn't know you were waiting for? If you crave "modern and casual luxury, with individuality and flexibility at its core" -- as CEO Karl J. Pojer describes it -- it might very well be.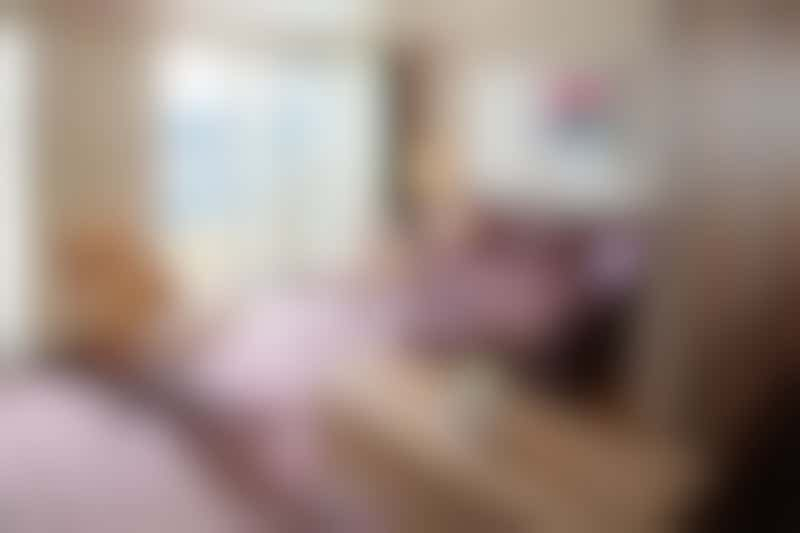 The Grand Ocean Suite on Europa 2 (photo: Hapag-Lloyd Cruises)
German Precision Down to the Last Detail
Europa 2 has the industry's highest amount of public space per passenger and consistently gets top ratings by travelers and travel editors alike.
"If we do (anything), we do it correctly," says Julian Pfitzner, Europa 2 director of product management, who personally tested and selected upscale furnishings, tableware and bed linens for the ship before it launched in May 2013.
"It's difficult to copy our level of service," he adds, giving much credit to Europa 2's carefully chosen staffers. Those who deal directly with customers must speak good English; typically hail from Germany, Austria or Switzerland; are paid more than the industry average; and "are onboard because they want to be," he says. It is hard to match Europa 2 service, such as having a server at Europa's Herrenzimmer cigar bar ask how many ice cubes you would like in your gin and tonic.
Krause also points out the ship uses the "best materials you'll see afloat," such as leather, limestone and hand-blown Venetian glass, and features upscale stateroom sofas, deck furniture and restaurant china. The attention to detail, such as fresh flowers everywhere and nearly 900 original pieces of contemporary artwork, set it apart.
Food offerings are lavish, with lobster, king crab legs and smoked salmon staples at the buffets. Specialty restaurants serve everything from superb sushi to homey Wiener schnitzel, decadent oysters and foie gras. Europa 2 alone uses 80 kilos of lobster daily and offers caviar nights with no limit placed on the amount you can spoon up.
Even bathrooms aren't overlooked. Spacious bathrooms have both showers with glass doors and a built-in bench as well as deep soaking tubs, some with whirlpool jets. Bathroom amenities include bath salts, dental floss and eyeglass cleaner. And there's about an inch of air space underneath specially designed bathroom doors. Why? To let unpleasant bathroom smells disperse faster.
Another fine point: Air circulating on board is 100 percent fresh, not 20 percent recycled as is usual in hotels and at sea, Krause says. As a result, "You feel better" with purer oxygen, he says. "Those are little details, but they are important to our guests."
Aiming to Make a Splash with English-Speakers
Despite the low numbers of English speakers onboard, the ship "is well received among our international passengers," says Pojer. One of those satisfied Americans is Richard DeSoto of Carrollton,Texas. We met him onboard when he and a companion were making their second voyage on Europa 2, back-to-back Norway sailings.
"When you travel on this ship, you are spoiled for life because everything else is downhill," he says. He originally chose Europa 2 because it offered dialysis for his cruisemate, but became a regular after experiencing the intelligent, personalized customer service aboard.
"They couldn't do enough for us," he says. When he asked to have translation services on a German-language shore tour, "they sent a private guide" and vehicle at no extra charge. "Now that's real customer service."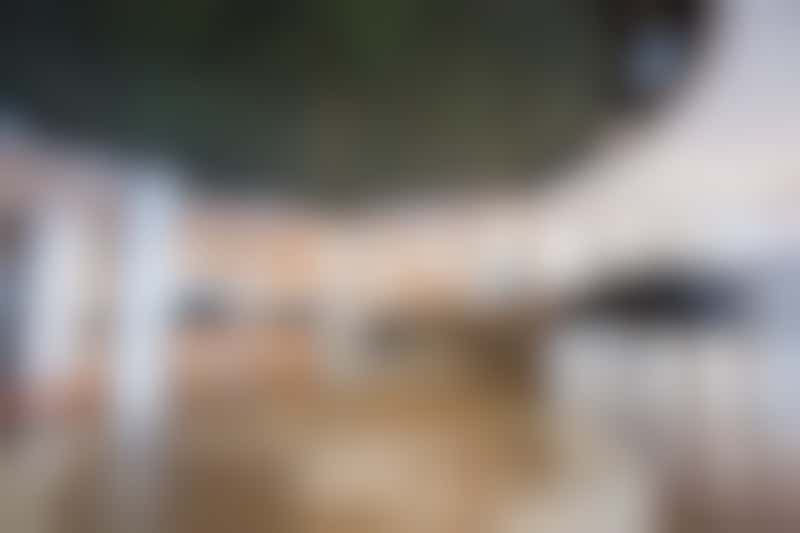 Sansibar on Europa 2 (photo: Hapag-Lloyd Cruises)
"Americans Like to Sail With Americans"
So why aren't more English-speaking luxury travelers embracing Hapag-Lloyd? Cruise specialist Fambrini sees obstacles to overcome.
"There is resistance on the part of Americans to sail on a liner with mainly a group of Europeans," she says. With rare exceptions, "Americans like to sail with Americans."
Other deterrents include more liberal European onboard smoking policies, lectures and entertainment that have to be translated ("awkward," she says) and Hapag-Lloyd Cruises' policy of making passengers pay for water, soda, wine and spirits in bars and restaurants. (In response to such concerns, the line now offers shipboard beverage credits at booking.)
Americans view paying for drinks as "another stumbling block" to a relaxing upscale cruise at a time when many lines include alcohol in their fares, she says. "It's not the extra dollars." Signing tabs at every turn "is a hassle. It just disrupts the experience."
However, Aida Vincelli, executive vice president of sales for Toronto-area Tully Luxury Travel, which books a high volume of top-tier cruises, says that some "experienced or expedition-type clients" do ask for Hapag-Lloyd. They may not be familiar with it, but "through educated research on the destinations they desire, they often stumble upon it."
"While high-end clients on the luxury lines are perfect candidates for this product," she adds, Haag-Lloyd's "presence out in the industry and marketplace is so low that travel agents and clients often forget they exist. Which is quite unfortunate."
With Hapag-Lloyd's attractions, it might well be worth braving an unknown, more foreign, experience for incredible service and top-tier accommodations, itineraries and amenities. As H-L's Moritz Krause says: "Don't be afraid to cruise on a German ship."