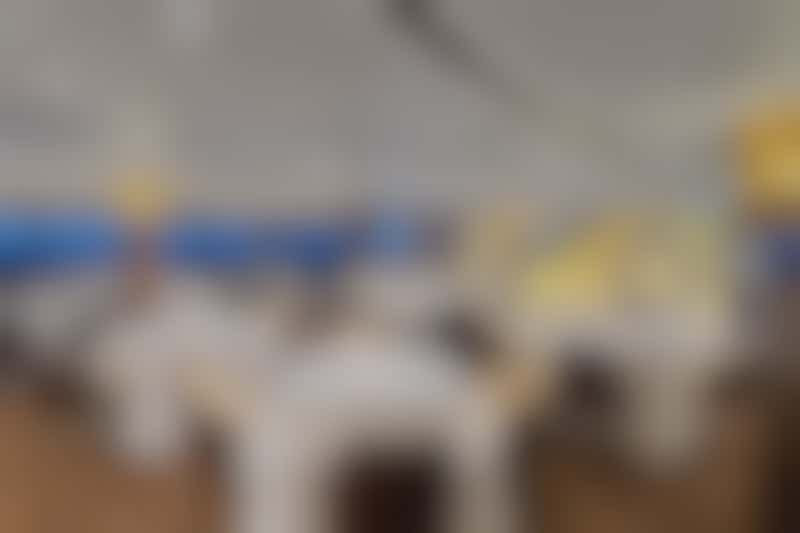 The Grill on Seabourn Encore (Photo: Seabourn Cruise Line)
Seabourn's partnership with renowned chef Thomas Keller comes to life brilliantly at The Grill, a chophouse featuring Keller's farm-to-table approach to cuisine. It's tough to get into the chef's restaurants on land, which include three-Michelin-star French Laundry and Per Se, but every passenger sailing on Seabourn's ships can dine at The Grill by Thomas Keller.
---
Ambiance
Designed by Adam Tihany, The Grill by Thomas Keller is a cool space featuring dark wood and leather chairs as well as a huge glass-enclosed wine rack. The restaurant also has a lively bar that serves up modern takes on classic cocktails, and passengers gather here before and after meals for socializing and listening to jazz.
---
Meals
The menu at The Grill by Thomas Keller on Seabourn focuses on iconic dishes but gives them a little facelift when it comes to preparation and presentation. Many of the dishes are prepared tableside, with a chef chopping salads, whipping up dressings and carving meats. Starters include a classic Caesar salad or a crab cake, heavy on crab, light on fillers with a spectacular aioli sauce. Entrees include items like a butter-soft New York strip steak, roasted whole free-range chicken (for two people) and a pan-seared fillet of sole, deboned at your table. Dessert is a must, with options such as a dark chocolate layer cake or a meringue and vanilla ice cream sundae, topped with hot caramel and fudge tableside.
All members of the culinary team at The Grill train in California under Keller's chef de cuisine, learning how to prepare the dishes they'll serve and learning about Keller's philosophy. The partnership between Seabourn and Keller means there's an emphasis on selecting high-quality ingredients from Keller's favorite providers. It also means there's little flexibility with the menu, as quality is tied so closely to consistency, and food contractually must be prepared to the exact specifications of the Thomas Keller Restaurant Group.
In addition to the fantastic food, Keller has personally curated a wine list to accompany his dishes. While drinks onboard are included in a Seabourn cruise, passengers should expect to pay extra for the premium wines on Keller's menu.
The Grill by Thomas Keller is open for dinner only.
---
Menu
This is a sample menu; actual menus can vary.
---
Price
There is no additional fee to dine at The Grill by Thomas Keller, but passengers do need to make reservations.
---
Ships
Seabourn's Grill by Thomas Keller can be found fleetwide, except on Seabourn Sojourn, which will get it in December 2017.
Show Seabourn Prices