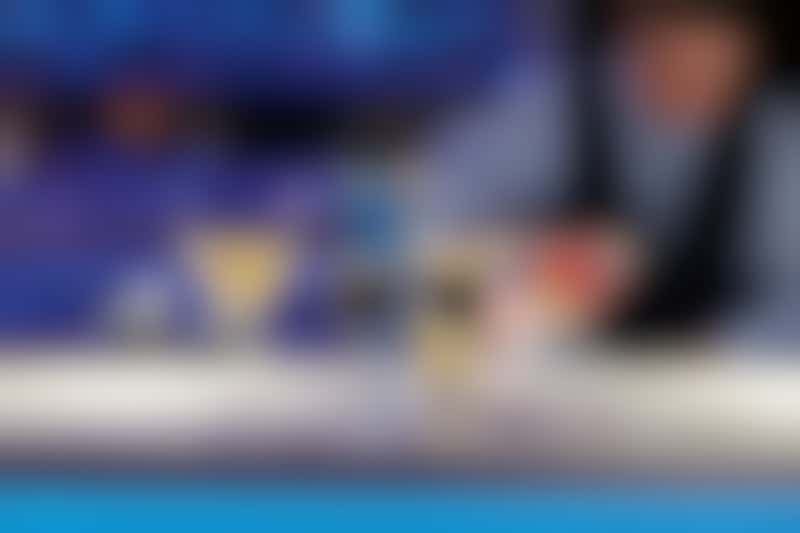 The Great Liquor Debate (Photo: Holland America Line)
Whether you enjoy a glass of wine with dinner, indulge in the occasional all-night bender or never touch the stuff, cruise line alcohol has been the subject of controversy for as long as we can remember. Which lines have interesting beer? What about cocktails? Should cruise lines stop you from bringing your own booze? At what age should cruisers be allowed to drink? And do you really need to buy that all-inclusive beverage package?
Below, we pose some of the most burning and hotly debated questions surrounding onboard alcohol. Bottoms up.
What Are Some Interesting Cocktails Served Onboard?
Every imbiber has a go-to drink. In tropical locations, we prefer pina coladas, while a simple rum with Coke will do when we're in less temperate climes. Whatever your preference, there are still a few signature tipples that resonate with cruisers. Some of your favorites include:
Carnival's Cucumber Sunrise

Royal Caribbean's Mango Tango

Princess' The Isaac

Celebrity's Caribbean Sunset Martini

Norwegian Cruise Line's Mr. Worldwide

Holland America's signature "muddled" drinks

Disney's Icy Pop

MSC's Tiramisu Martini

Crystal Cruises' cosmos
Read more about the best cruise cocktails.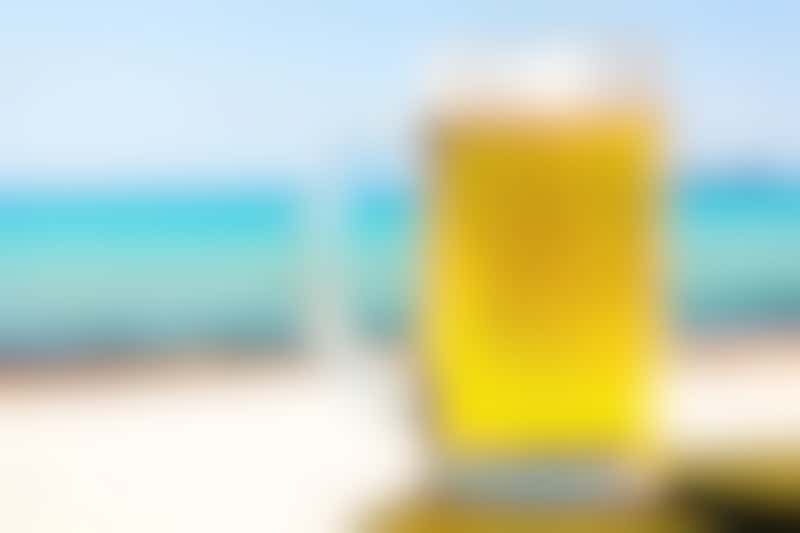 Which Lines Serve Specialty Beer Onboard? (Photo: NAR studio/ Shutterstock)
Which Lines Serve Specialty Beer Onboard?
When it comes to beer, cruise ships used to feature just a few staples, but with trendy microbrews and specialty suds gaining in popularity, passengers now have a wider variety of options -- some found only at sea:
Norwegian's District Ale

Princess' Seawitch West Coast IPA

Royal Caribbean's Flying Dog Gonzo Imperial Porter

Carnival's ThirstyFrog Red
Check out our list of the best ships for a craft beer cruise.
Are Cruise Line Alcohol Policies Fair?
Most cruise lines enforce the U.S.'s drinking age law, which means passengers younger than 21 are forced to stay away from the hard stuff. Many Cruise Critic members say the drinking age is fair, while others believe 18 is acceptable. Still others argue it should be left up to parental discretion on a case-by-case basis.
Another controversial policy-related topic is whether cruise lines should allow passengers to bring their own alcohol onboard. Most mainstream lines prohibit liquor but allow a certain amount of wine to be carried on, often accompanied by a corkage fee for cruisers wishing to consume said wine in onboard restaurants. While some Cruise Critic members have no problem with these regulations, a large number resent the limitations, arguing that it's the cruise lines' way of forcing passengers to pay exorbitant prices for drinks. One way to avoid this is to sail with a luxury line that includes alcohol in its fares. Many luxury lines also have more lenient rules about the types and amounts of alcohol that can be brought onto the ship for passenger consumption.
Get everything you need to know about cruise line alcohol policies.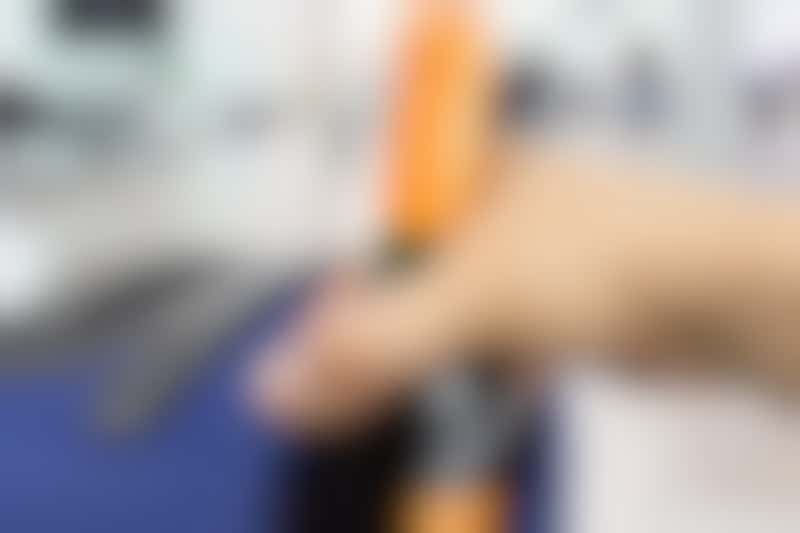 Alcohol in Suitcase (Photo: cunaplus/ Shutterstock)
Is Alcohol Smuggling a Good Idea, and What's the Best Way to Do It?
More than half (66 percent, to be exact) of the 8,000 Cruise Critic members who responded to an alcohol-related poll said they've either smuggled or attempted to smuggle adult beverages onto a ship. We're certainly not condoning the practice, but apparently many of our members are. Here are a few of the creative and hilarious methods they've recommended:
"Bought seven bottles on St. Thomas ... had six packed in a box and one in a regular bag. When reboarding, 'gladly' handed over the box (for safekeeping!) and just walked by carrying the bag ... smooth!"

"I have been told that some people have visited wineries on their trip and the wineries have special labels (like 'Apple Juice') for their cruising visitors -- innovative."

"Look mature, responsible and old (easy for some of us)."

"Fake colostomy bag?"

"My wife hides a one-liter bottle in her pants -- wears an outside shirt to cover it up. She has even smuggled in a 750-ml bottle between her breasts."

"Bring it in a flask (plastic is the key though, to avoid the metal detectors)."

"Send bon voyage gifts to yourself."
Read five reasons not to sneak alcohol on a cruise ship.
Are All-You-Can-Drink Packages Worth It?
Several lines have begun offering all-you-can-drink packages, which are great for those who want to enjoy themselves without worrying about the shock of a tremendous onboard bill at the end of their sailings. However, with most packages running about $50 per passenger, per day, for the duration of the cruise, many feel they wouldn't drink enough each day to warrant the cost. There are often restrictions, too. For example, such packages generally impose a limit to the number of drinks the package-holder can consume in a day, and the plans often don't include more expensive top-shelf liquors. Another catch -- at least on most lines -- is that if one person purchases a package, all other adults of drinking age who share a cabin with that person must also buy one -- even if they don't drink.
Read up on the topic with our guide to cruise line all-you-can-drink packages.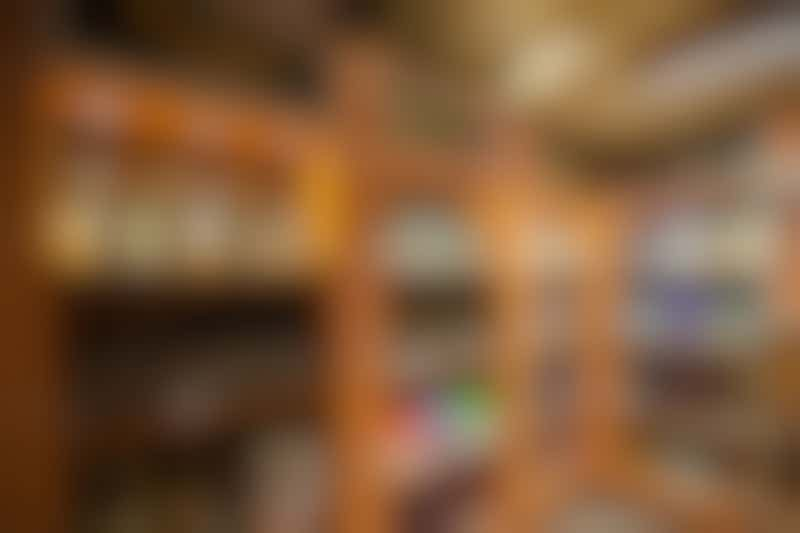 Island Trader's on Carnival Sunshine (Photo: Cruise Critic)
Is Duty-Free Liquor a Better Deal Onboard or Ashore?
This is a no-brainer. Booze is definitely cheaper on shore, in part because additional fees are levied on goods if ships depart from certain ports -- like those in the European Union, for example. There's also more competition on land than at sea, which helps keeps prices in check at land-based bars.
Find out more about duty-free shopping on cruises.
What's the Best Way to Get a Deal on Drinks?
There are several ways to get deals on drinks. Spend lots of money at the casino. Take enough cruises to earn free drinks as a perk of your loyalty club status. Attend an art auction. However, our members' most tried and true suggestion is to make friends with your favorite bartender early in the cruise, and tip him or her well. It doesn't always work, but generally your generosity won't go unnoticed.
See more ways to get free or cheaper drinks on a cruise.
---