Bringing a heady dose of boogie-woogie to the new-build British cruise ship Spirit of Discovery, musical maestro Jools Holland has teamed up with Saga Cruises for a five-year partnership.
The Club by Jools is an intimate supper club and cabaret-style space that harks back to the jaunty jazz clubs of yesteryear. So put on your glad rags on and prepare to get into the groove onboard Spirit of Discovery's glamorous new venue.
Here's what you need to do know about The Club by Jools on Saga Cruises.
What is The Club by Jools?
The Club by Jools is one of the alternative dining options on Saga's brand-new ship, Spirit of Discovery, endorsed by the hugely successful band leader and musician Jools Holland. It's designed in the style of an 1950s grill and cabaret club, with live music before and after dinner. The Club is located on the ship's Promenade deck, around a balcony that looks down at the centre into the double-height Grand Dining Room. This is the first venue of its kind for Saga Cruises.
Why Jools Holland?
According to Spirit of Discovery's cruise director, John Parton, the 61-year-old Jools Holland is the perfect fit for Saga: contemporary; bringing a modern twist to traditional music; and with multi-generational appeal. While Jools Holland is not a chef, he has agreed to serve as patron for the venue as part of a five-year contract, working with Saga to come up with the concepts, the menu and the music.
What's The Club by Jools Like?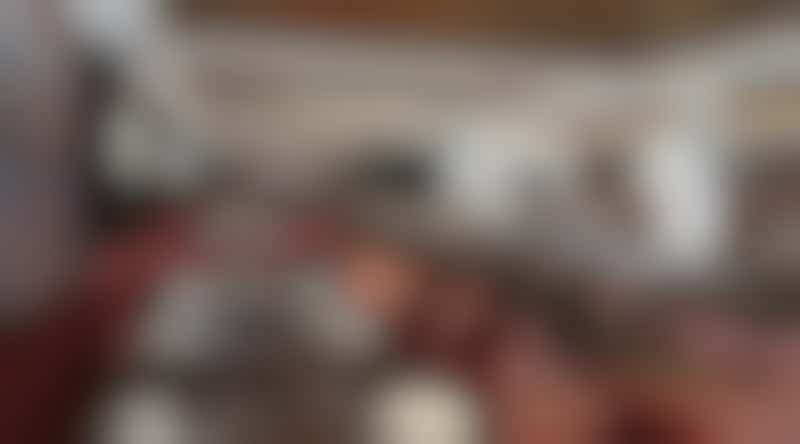 The Club by Jools is reservation only and there's no cover charge to eat there. It's as you'd expect a classic supper club to be, with wood panelling, subtle lighting and rich velvet upholstery. Live music is played before and after dinner in the cosy bar at one end of the restaurant, where there's a small stage and a grand piano.
How's the Food?
The menu features some spectacular steaks, from a Tomahawk for two to Jools' signature dish, a New York striploin, ideally served with thrice-cooked chips and the musician's signature salad. There's also a rack of lamb, a fish of the day and a tasty vegetarian dish of baked aubergine and grilled halloumi. You could start with a three-onion soup or a retro prawn cocktail -- but save room for dessert, as the warm apple tart with salted caramel ice cream and honeycomb crunch is outstanding, as is the cheeseboard. A choice of wines is included with dinner.
What's the Music Like?
Jools Holland won't actually play in The Club when he's onboard, as it's too intimate and his shows are expected to be in high demand, so they'll take place in the Playhouse theatre. Guest acts, though, will stay onboard for a month at a time, performing every day. The standard is high; Saga has recruited piano players, crooners and double bass and sax players who already play at top London hotels, like The American Bar at The Savoy in London. And you never know -- maybe Jools will be enticed into his namesake venue for an impromptu late-night session.
So When Will Jools Holland be Onboard?
Jools Holland and members of his band will be onboard for four cruises in 2020 and four every year until the five-year agreement ends.
Jools Holland Cruises Scheduled for 2020:
Sounds of Spain, departing Southampton March 15

Hidden Adriatic, departing Dover April 23

Western France and the Costa Verde, departing Dover July 23

A Baltic Fable, departing Dover August 7