What It Is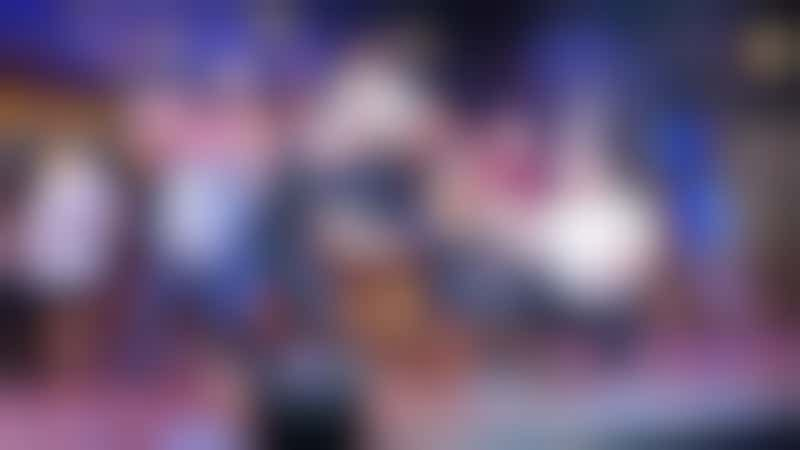 Choir of Man isn't a traditional musical; it doesn't have a plot. Instead, it's a musical performance starring an eight-strong cast of the men -- all of differing heights, weights and personas -- who each get to tell their story by singing cover songs relevant to their lives.
That's a simple description. The reality is that Choir of Man is a downright rollicking show during which the men perform their hearts out. The show takes place in an Irish pub, and the men use the setting to its full musical advantage by dancing, playing instruments, hurling themselves into the air and jumping over tables and bars.
It's joyous and tender and heartwarming and funny. It also challenges a lot of male stereotypes about just wanting to get drunk, raising some real questions about ostensibly "macho" guys talking to each other and opening up, so by the end of the show you feel a real affinity with the characters.
But, primarily it's all about the music, which starts with "Welcome to the Jungle" and encompasses traditional Irish songs, Queen's "Don't Stop Me Now" and other crowd-pleasers, along with incredible harmonies (there is a live band) and perfect pitch. It may look and feel (deliberately) like a bunch of guys in a pub having a laugh, but it's much more than that, and we'd hazard a guess it'll be one of the best things you see on a cruise ship. Pure, joyous entertainment.
Make sure you come early (or stay late) so you can have a pint onstage with the guys.