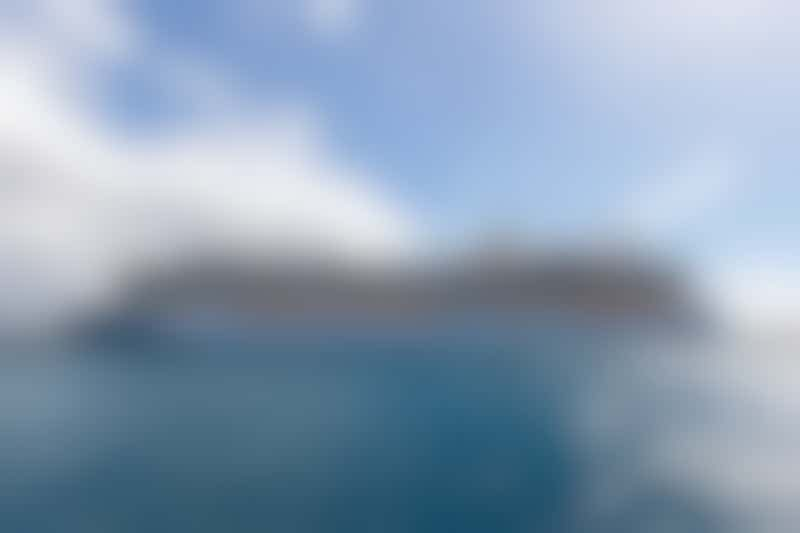 Royal Caribbean's Anthem of the Seas (Photo: Cruise Critic)
Cruisers on Anthem of the Seas are spoiled for choice. The ship's 16 decks boast an array of restaurants, eye-catching venues and recreational activities to keep your appetite for fun fulfilled all week long. But with so many options, how do you know what's best? Whether you're looking for the perfect spot to grab a morning bite, indulge your inner child or relax with a martini at sunset, we've got you covered.
Here are our favorite places on Anthem of the Seas to…
Watch sailaway
Our pick: Solarium
Why we love it: The top deck isn't the only spot to swoon over that New York City skyline as the ship sails away from Cape Liberty. Anthem of the Seas' adults-only Solarium is almost entirely glass, allowing  expansive sea views from the back of the ship. Grab a cocktail from the nearby pool bar, snag a cushioned canopy chair and enjoy the show. Have your swimsuit handy? Take a dip in one of the tiered pools or hot tubs.
Grab a quick breakfast
Our pick: Cafe Two70
Why we love it: Morning, noon and night, you can grab quick, casual, made-to-order fare at Cafe Two70. The marketplace-style venue serves up hot and cold sandwiches with fresh meat and ingredients, bakery items, custom salads and more. Those with special dietary needs will especially love the array of vegetarian and gluten-free options -- which are surprisingly quite tasty. There's no seating inside, but that's not a problem; there are farm tables and cozy seating nooks in the corridor, and plenty of chairs in Two70's theater.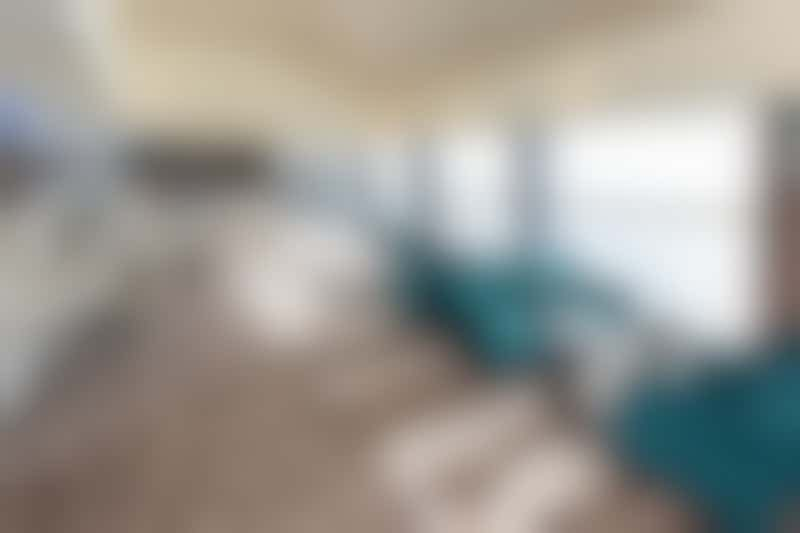 Library on Anthem of the Seas (Photo: Cruise Critic)
Escape the crowds
Our pick: Library
Why we love it: Wait, ships still have libraries? Apparently they do -- though Anthem's is quite small and doubles as an Internet Cafe. It's also off the beaten path, tucked away in a corner on the upper level of Two70 -- you'll only find it if you're searching for it. With comfy teal easy chairs and floor-to-ceiling windows, the library is a quiet place to read, check your email or stare out to sea far from the sea-day crowds.
Embrace your inner child
Our pick: SeaPlex
Why we love it: Bumper cars, roller skating and trapeze swings -- who would have thought you'd ever get to try those on a cruise? The SeaPlex is a kid's dream come true, and a great place for adults of any age to feel like one. Spanning two levels, the indoor sports complex's versatile main floor is where the aforementioned activities (as well as basketball and soccer) rotate throughout each sailing. There's even a "floating" DJ booth, spinning tunes from above. In one of four upstairs SeaPods, socialize with fellow cruisers or challenge your friends to a game of air hockey, table tennis or Xbox.
Sit and snack
Our pick: Michael's Genuine Pub
Why we love it: Snack options are plentiful on this ship; think delicious cookies at the Café Promenade, teeny paninis and sweets at Café Two70, mediocre pizza at Sorrento's, $3 cupcakes at La Patisserie, and all-day grazing at the Windjammer Marketplace. But if you want to linger over a snack and a drink -- and don't mind paying extra -- we're huge fans of Michael's Genuine Pub. The dark-wood gastropub has knowledgeable bartenders, TVs showing the game and truly scrumptious comfort-food snacks. Split some deviled eggs and polenta fries (even if you don't like polenta or know what it is) with a friend, but keep the peanut-butter-pie-in-a-jar all to yourself.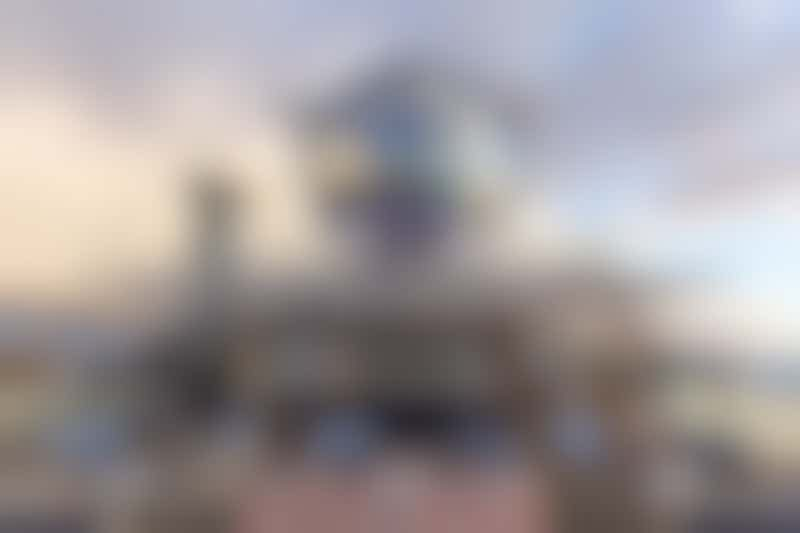 Anthem's North Star Bar (Photo: Cruise Critic)
Sip an afternoon cocktail
Our pick: North Star Bar
Why we love it: Picture yourself in a hotel rooftop bar, complete with swanky atmosphere and sweeping ocean views. Anthem's North Star Bar doesn't feel much different. The venue, nestled just below the North Star, serves up cocktails, Champagne, wine and beer all day -- though we recommend sunset for maximum impact. You can choose to sit at the bar or on one of the many padded faux-wicker chairs or loungers on the edge of the deck, overlooking the main pool. Its seating area is also a great place to sunbathe on sea days.
Savor a delicious meal
Our pick: Jamie's Italian
Why we love it: Jamie's is the right blend of satisfying food and an unfussy setting. The menu items are mostly familiar -- burgers, pastas, lasagnas, steaks -- but perfectly done, and far outshine the fare in the four main dining venues. Embrace your inner Italian with appetizers such as arancini (fried tomato-and-mozzarella risotto rice balls) and planks of veggies, meats and cheeses (literally, wooden boards filled with antipasto and laid across your table). A loop of clips from Jamie Oliver's cooking shows will whet your appetite, and the venue's open design means you can watch the scene on The Via thoroughfare. Enjoy it for lunch or dinner; it serves both.
Catch a show
Our pick: Two70
Why we love it: Two70 is unlike any other performance venue you've seen on a cruise ship. Its show, "Spectra's Cabaret," combines singing, dancing and aerial acrobatics with impressive technological effects. The venue's two-deck-high, floor-to-ceiling windows are covered with screens that show life-size images and computer animations. As if that weren't cool enough, six large, flat-screen TVs mounted on moving arms float up and down and left and right; they might gather together to make one composite video, or dance independently to create additional "characters" in the show. Lower-level seating is all couches and easy chairs, rather than typical rows of theater seats; you'll be more comfy, but be careful not to trip the performers as they dance by you.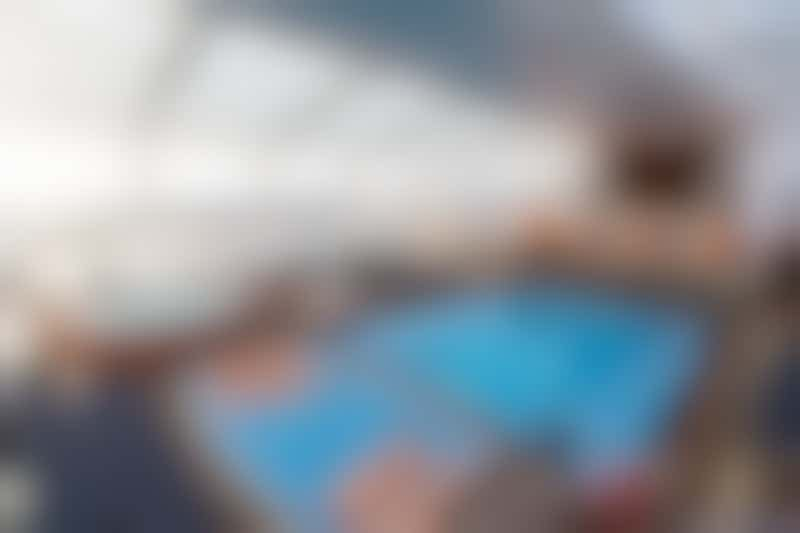 Indoor pool on Anthem of the Seas (Photo: Cruise Critic)
Spend a rainy or chilly sea day
Our pick: Covered pool
Why we love it: If you're going to homeport a ship in New Jersey over the winter, you can't have all the best attractions be outside. Royal Caribbean wisely put a retractable roof over one of its main pools, so you can still splash around when the weather is not ideal. The area features a swimming pool, two hot tubs, a wading pool with loungers in the shallows, a bar and seating. Other fun places to while away an inclement day include the Solarium (next door) and the SeaPlex.
End the night
Our pick: The Music Hall
Why we love it: There's no dedicated nightclub onboard Anthem of the Seas, but the two-deck-high Music Hall makes up for it. The posh, rock 'n' roll-style entertainment venue hosts tribute bands, karaoke and a variety of other performances. Decked in plush velvet and leather chairs, dark tones and Art Nouveau patterns, it has two bars (one on each level), which peak after hours when the DJ comes on stage. Expect a mix of rock and dance music, and a crowd busting moves until the wee hours of the morning.
Shop for Anthem of the Seas Cruises