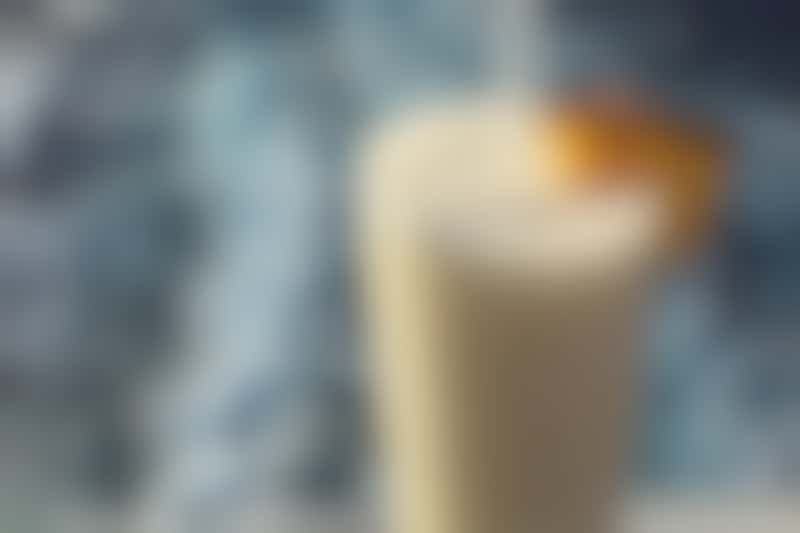 Pina Colada (Photo: Louise Goldsbury)
Azamara offers such a long list of free cocktails that it can seem difficult to know where to start. So just start with the first drink and work your way down the list. Alphabetically, alcoholically.
In the interests of our research and your liver, we conducted a comprehensive analysis over 14 nights (and afternoons and maybe one morning) onboard Azamara Quest, while sailing from Bali to Cairns, Australia. Here are our findings, from appletini to zentini. Cheers!
Appletini
An appletini a day keeps the, um, apple away. There's no real fruit in this flavored vodka martini but it's an easy start to our 30-drink mission.
Bay Breeze
Oh, sweet child o' mine. Vodka, cranberry juice and pineapple juice will make you feel very breezy indeed.
Blue Wave
More vodka, blue curacao and lemon-lime soda. Reminds us too much of our misspent youth.
---
Bloody Mary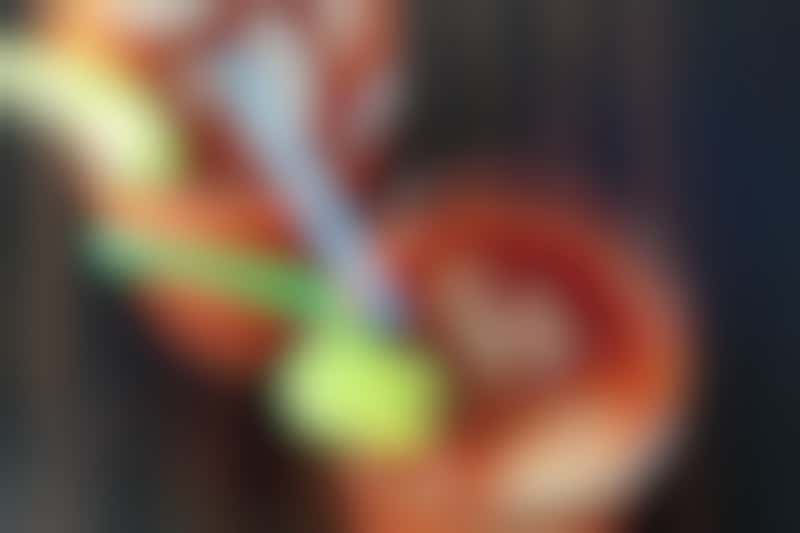 Bloody Mary (Photo: Azamara)
The morning cocktail, as it's known, is 75 percent tomato juice and 20 percent vodka, yet people are very fussy about that last 5 percent and how much Worcestershire sauce, Tabasco sauce, horseradish, celery, olives, salt, black pepper, cayenne pepper and lemon juice to add. Azamara's bartenders will follow your instructions and eventually hand over the sauce bottles if you don't like their not-very-spicy version.
---
Cape Cod
Vodka and cranberry with a lime wedge; this will remind you of your earliest drinking days. Or the Bay Breeze you had yesterday.
Caribbean Sunset
Don't let the soothing name or the pretty blue color fool you -- this will not remind you of gazing into the horizon on a beautiful island (unless you were the victim of a horrible crime on your vacation). It should actually be named after the most dangerous part of the Caribbean. Avoid. Beware. Do not approach. Sunsets aren't blue anyway, which should have been the first red flag.
---
Daiquiri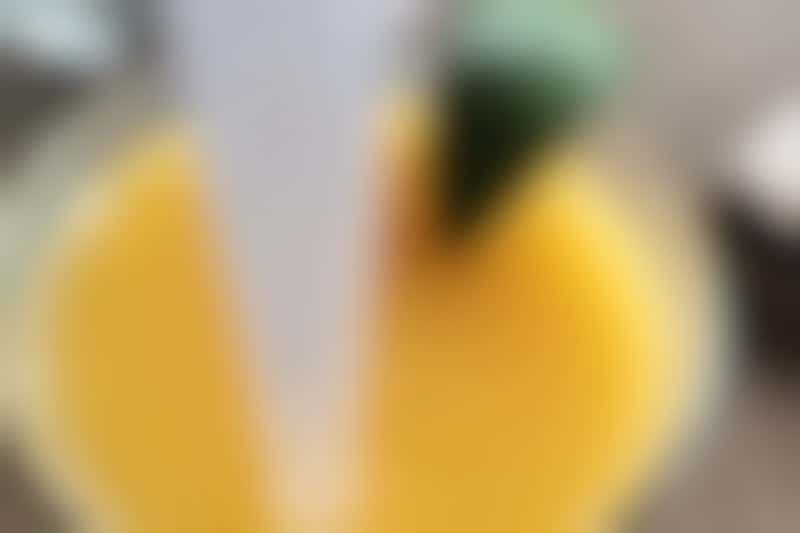 Daquiri (Photo: Louise Goldsbury)
Thank you, darling daiquiri, for saving me from the horror of the Caribbean Sunset. Four times. Yes, these frozen treats are available in four flavors: strawberry, lime, peach and mango. Every one's a winner.
---
Gibson
Well, this is just a martini with a pickled onion instead of an olive. If only I had discovered it years ago. Turns out I've been wasting my time with the wrong vegetable garnish.
Gimlet
Gin and lime juice should taste lovely, but this free version doesn't have fresh lime so it's a little sticky. You have to pay extra for the non-syrupy versions and better spirits, and it's probably worth it. (Don't ask me, I still had two-thirds of the complimentary list to get through.)
---
Grasshopper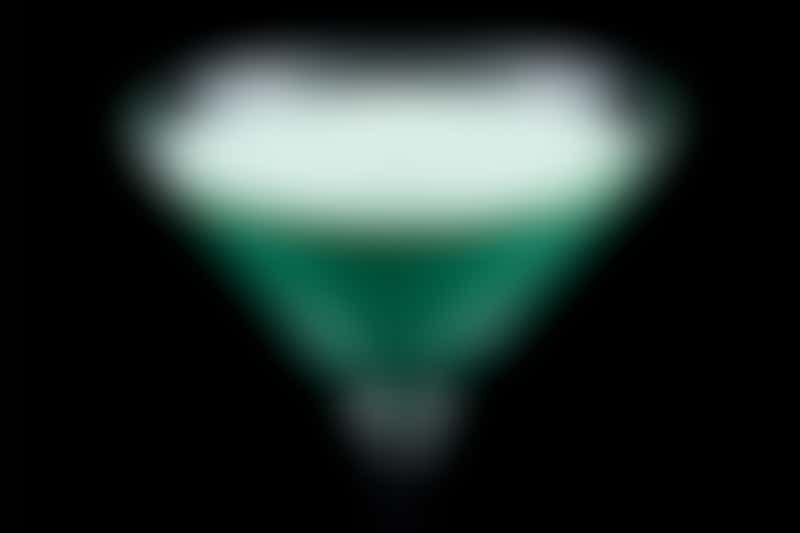 Grasshopper (Photo: Azamara)
This is basically a large after-dinner mint to get you hopping on the dancefloor. With equal parts creme de menthe, creme de cacao and cream, it's a refreshing liquid dessert.
---
Greyhound
Vodka and grapefruit juice is a great, tart, tongue tickler, for when everything else tastes too sweet. Loved it, needed it.
Kamikaze
Throw down too many of these strong vodka-lime-triple-secs and you'll be feeling more like the kamikaze pilots who crashed their planes into ships in World War II. Not what you want to be thinking about on a cruise.
Long Island Iced Tea
You've got to love a cruise line that gives away a cocktail containing five spirits. I tried a couple of these: one was lethal, the other had too much Coke. Defeated, I couldn't finish either, but I blame the fact I'd already had four cocktails that night. Hic!
---
Mai Tai
Mai Tai (Photo: Louise Goldsbury)
Finally, something with rum. Unfortunately far too sweet for my liking.
---
Manhattan
Whiskey, sweet vermouth and bitters will grow hairs on your chest. This would be a real man's drink if it weren't for that maraschino cherry. It would also taste much, much better with a premium whiskey instead of the house stuff.
Margarita
A party in a glass, with optional salt on the rim. Tequila, triple sec and lemon juice sounds deadly yet it goes down far too easily.
---
Martini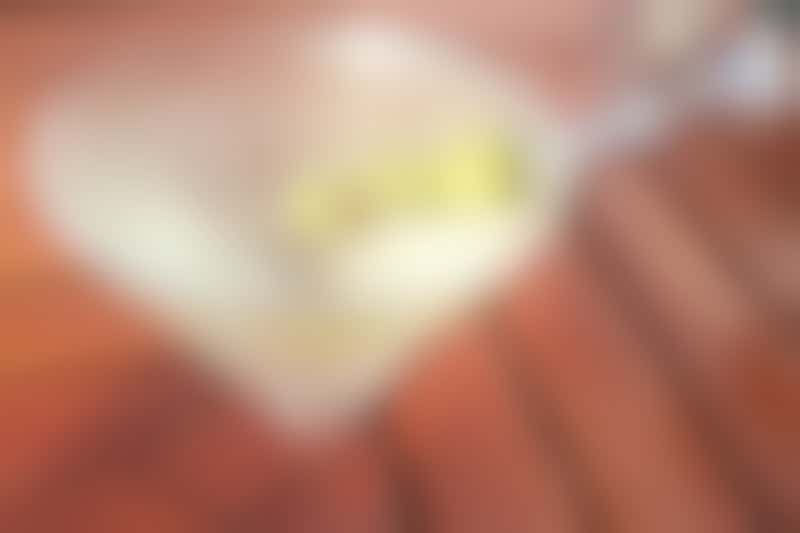 Martini (Photo: Louise Goldsbury)
A personal favorite (I always order a dirty martini with extra olives). Of course, you can have yours clean, shaken, stirred, with gin or vodka, or whatever which way you like. Olives count as an appetizer before dinner, so it's almost a meal, if you must know.
---
Old Fashioned
It's supposed to be made by muddling sugar with bitters, then adding whiskey and a twist of citrus rind. We ordered it in two different bars, seeking redemption, but it never turned out right.
Pina Colada
The classic cruise cocktail officially announces you're on vacation! What is it about that summery, icy mix of white rum, coconut cream and pineapple juice? It always works.
---
Planters Punch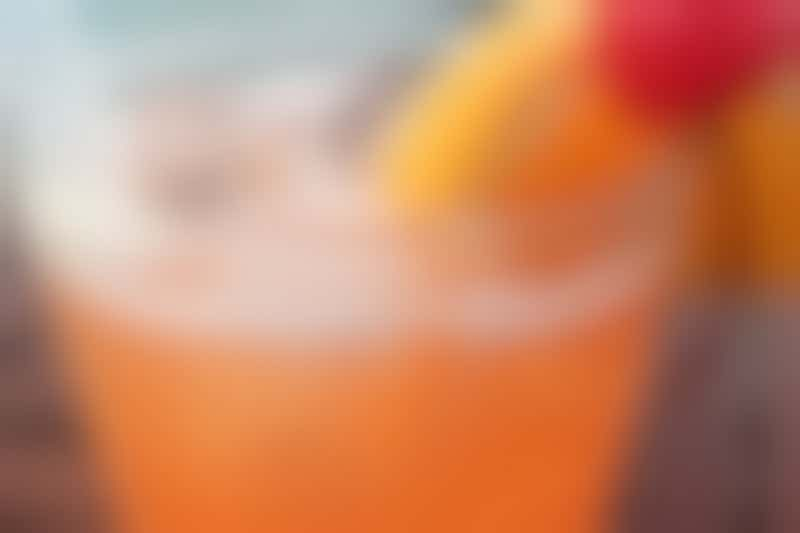 Planters Punch (Photo: Louise Goldsbury)
Originating in Jamaica, this sure packs a punch with dark rum, lemon juice, grenadine and a dash of angostura bitters. Lots of competing flavors, not sure who won.
---
Rob Roy
A Manhattan made with Scotch, named after the Scottish outlaw for a reason -- it will have you breaking all kinds of rules. Upgrade to a decent dram if you can.
Rum Runner
Run, run, run away from this crazy concoction of blackberry and banana liqueurs, orange juice, grenadine and crushed ice. Or depending on your mood, run headfirst into it.
---
Salty Dog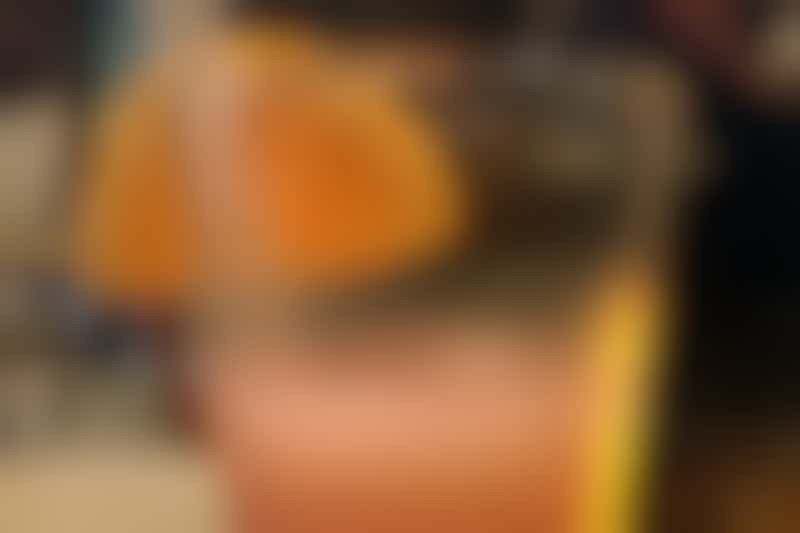 Salty Dog (Photo: Louise Goldsbury)
Just like a Greyhound but with a salty rim. It zings and stings, in a good way.
---
Sea Breeze
Like a Bay Breeze with vodka and cranberry but with grapefruit juice instead of pineapple, so it's not so sickly. Quite delicious, actually.
Screwdriver
It's vodka and orange. Stop trying to make it sound hardcore.
---
Tequila Sunrise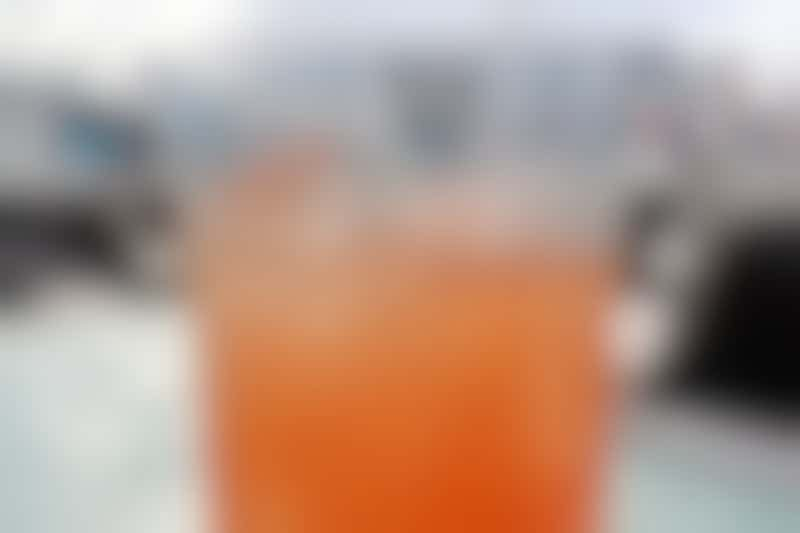 Tequila Sunrise (Photo: Louise Goldsbury)
Have you ever drunk tequila at sunrise? It's much nicer at sunset, at the pool bar.
---
Tom Collins
Gin, lemon juice, sugar and soda water. Too diluted for a sophisticated palate.
Vodka Stinger
Not painful at all, despite its name. This is fresh and minty, thanks to white creme de menthe.
---
Whiskey Sour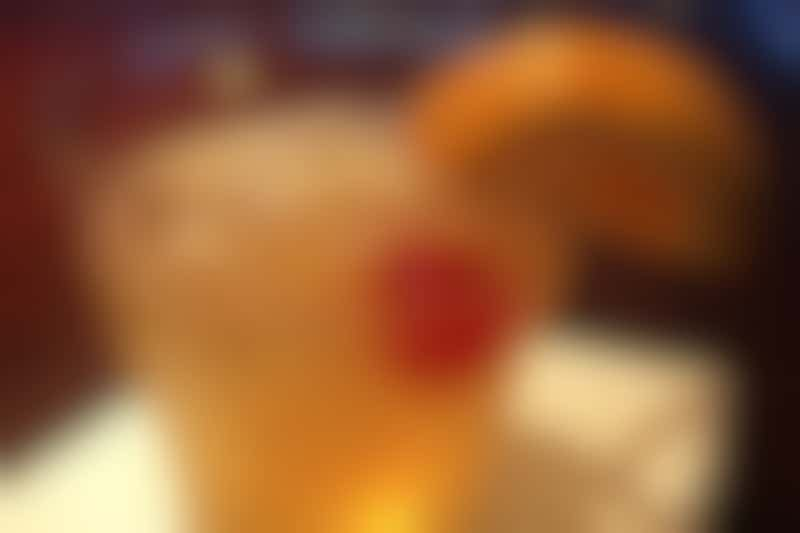 Whiskey Sour (Photo: Louise Goldsbury)
The pre-mix has none of the balance of fresh lemon juice and sugar. If you're a whiskey sour fan, don't order the one off the free list.
---
Zentini
Ending an A-Z with an actual Z is very satisfying, as was this cheeky little beverage of white rum, lime, triple sec and blue curacao. A zen moment, indeed. Clears your mind so you do not think about the hangover.
Show Azamara Prices