At one minute past midnight on January 15, 2022, the U.S. Centers for Disease Control and Prevention officially ended its Conditional Sail Order that has governed the actions of the cruise industry, in one form or another, for the entire span of the COVID-19 pandemic, nearly two years.
The agency has instead transitioned into a voluntary program that was announced on January 12, 2022.
The Conditional Sail Order -- first issued on March 13, 2020 as a "No-Sail" Order when the COVID-19 pandemic first hit the U.S. -- was designed to provide framework for cruises to resume from the United States amidst the global health pandemic.
It wasn't until June 2021, however, that the first revenue-based cruise officially set sail from a U.S. homeport, marking the end of a 15-month cessation in U.S. cruise operations due to the ongoing COVID-19 pandemic.
Since then, cruises have resumed in the United States, and throughout much of the global world, with strict protocols in place. Mandatory vaccinations, mask usage, bubble shore excursions, physical distancing and reduced capacity have become de facto standards of cruising -- at least, for the foreseeable future.
From the first day of the No-Sail Order until the conclusion, an astonishing 673 days elapsed. No other form of travel has been under the same restrictions during the pandemic.
Over the last two years, Cruise Critic has written a total of 85 articles covering the CDC, the No-Sail Order and the Conditional Sail Order. Prior to 2020, we had written just two articles on CDC policy.
Looking back, the struggle to restart cruise reads like the script for a daytime soap opera, with the CDC, the cruise industry, and even individual states all battling for control over a single segment of the tourism industry. Here's our recap.
Conflicting Messaging From the CDC Muddied Waters on Cruise Operations, Protocols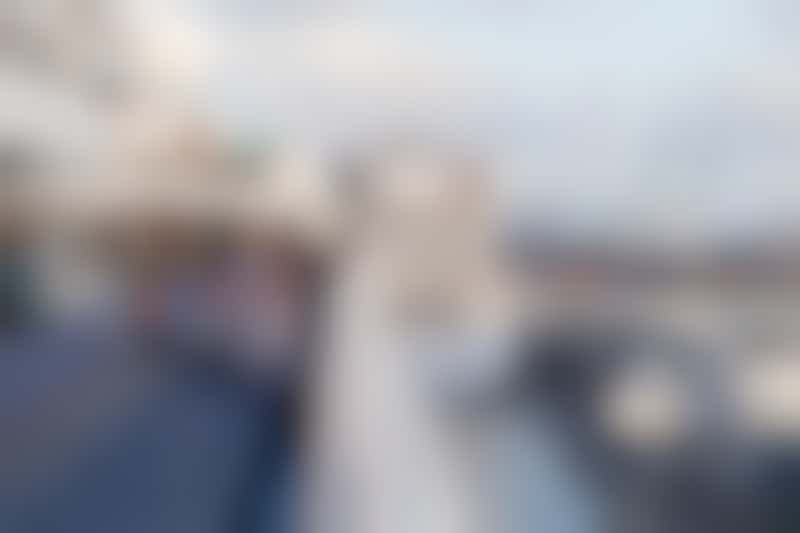 Perhaps the biggest problem with the Conditional Sail Order -- and the No-Sail Order that preceded it -- has been the CDC's messaging on cruise, which has at times fluctuated between mixed and nonexistent.
Coupled with a lack of guidance and strained communications, it served to further deepen the acrimonious relationship with the cruise industry, and for good reason. No other segment of the travel industry in the United States has been required to adhere to health and safety protocols that are anywhere near as rigorous as those imposed on cruise lines and exceeded by the cruise industry itself.
Few things seemed to sway the CDC's stance on crise, and cruise lines, states and port cities began to ratchet up the pressure on the agency during the spring 2021.
Often, the CDC would muddy the waters, seemingly coming out against even its own guidance. In June 2021, the agency said cruise travel was safe for vaccinated travellers, only to contradict that in August.
So contentious was the CSO, which still prevented cruises from operating for nearly half a year after its introduction, that Florida Governor Ron DeSantis -- himself a controversial figure amongst the cruise industry -- sued the CDC over its onerous policies towards cruise.
Even that ruling was initially upheld in favor of the industry before flip-flopping in favor of the CDC.
Florida was far from the only state to sue the CDC. At one point, both Alaska and Texas also sued the organization over the restart of cruise -- or the lack thereof.
The agency seemingly did itself few favors, announcing test cruises that were necessary for lines to restart, but electing to provide no guidance on this requirement for over half a year.
"We are perplexed, flabbergasted, we're outraged," a frustrated Frank Del Rio told analysts in May 2021. "We're willing to vaccinate every single person onboard a cruise ship. There isn't another venue on earth -- not a school, a factory, your office -- that can make that claim."
Things had reached a breaking point by the spring 2021, with Carnival Cruise line president Christine Duffy threatening, "While we have not made plans to move Carnival Cruise Line ships outside of our U.S. homeports, we may have no choice but to do so in order to resume our operations which have been on 'pause' for over a year, Duffy said. We appreciate the continued patience and support from our loyal guests, travel advisers and business partners as we work on a return-to-service solution." to pull its iconic ships from U.S. homeports, despite having vessels based in dozens of cities across the country.
"While we have not made plans to move Carnival Cruise Line ships outside of our U.S. homeports, we may have no choice but to do so in order to resume our operations which have been on 'pause' for over a year," Duffy said. "We are asking that the cruise industry be treated on par with the approach being taken with other travel and tourism sectors, as well as U.S. society at large."
The agency finally relented in the spring 2021, issuing directives for test cruises and approving the first two revenue cruises to resume in the United States in June and July.
The CDC's Conditional Sail Order Brought Industry Improvements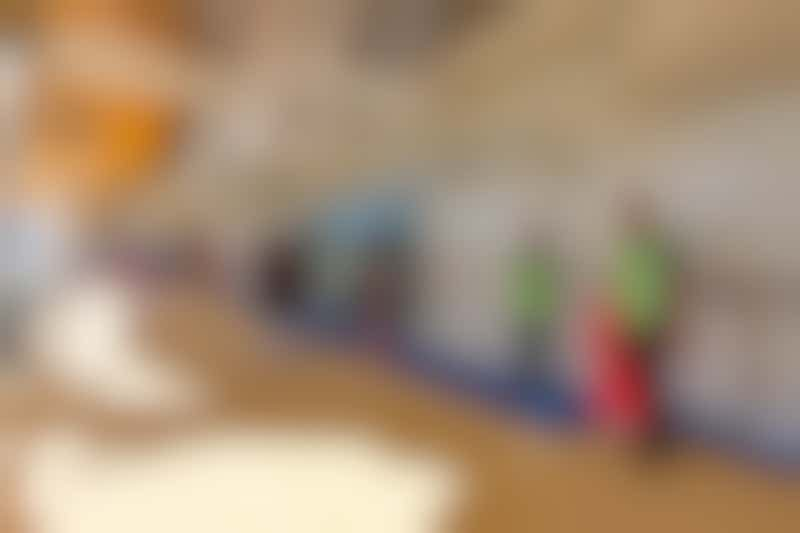 Though the CSO caused considerable issues for cruise lines, not all of the CDC's requirements were bad. Some even brought about changes and improvements that are likely to stay with cruisers for decades to come.
Cruise operators substantially enhanced their already-plentiful medical facilities onboard, adding additional staff and testing capabilities. Viking implemented its own onboard PCR testing laboratory onboard its oceangoing vessels, along with daily saliva COVID-19 testing requirements for all passengers and crew.
Royal Caribbean worked diligently to develop a new digital muster drill -- known as eMuster -- that was quickly adopted by every major cruise line. Under the new system, passengers watch a video in the comfort of their stateroom (or on their digital device) outlining the ship's safety protocols and features, then visit their physical muster station to be scanned into the system.
This new digital iteration avoids crowds, can be completed in minutes and still completes the requirements of international maritime law. In the past, the muster drill involved hundreds of people clustered on a sweltering promenade deck, taking up an hour or more. .
In establishing health and safety task forces -- nearly every line has one now -- cruise lines have also made strides in reducing that traditional cruise ship scourge, norovirus. Ships have been refitted with hand washing stations in the entrances to restaurants, and compliance is mandatory -- cleaner hands equals safer ships.
It's a far cry from cruising even a few years ago, where ship corridors could be littered with dirty plates and passengers breezed past hand washing stations, only to handle all the tongs in the Lido Buffet.
Buffets have changed, too. Rather than going away, this staple of casual cruise ship dining has simply morphed into an experience where crewmembers serve you instead of you serving yourself. (Although the CDC's voluntary program does allow self-serve buffets to come back, now that scientists understand that COVID-19 is not spread by surfaces).
Air handling units onboard have also improved significantly, with cruise lines fitting ships with HEPA filters and UV-C irradiation. These are initiatives that go far beyond what the average hotel, restaurant or shopping center on-land offer to their patrons.
The CDC and the Cruise Industry: What Happens Next?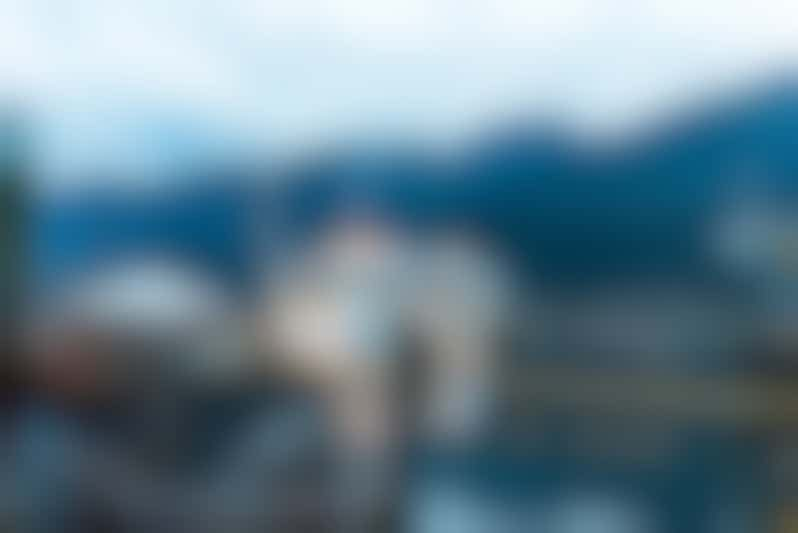 As omicron continues to spread across the globe, the cruise industry continues to face significant challenges, even without the formal presence of the CDC's Conditional Sail Order.
Several media outlets have used the CDC's color-coded chart of COVID-19 infections -- data required by, and provided willingly to the CDC by cruise lines -- to paint the industry as an anomaly of infectious, disease-ridden vessels -- something that would, perhaps, be relevant if cases weren't a veritable grassfire of COVID-19 on land, too.
It is a move that Norwegian Cruise Line Holdings boss Frank Del Rio criticized as being sensationalized for "a cheap headline".
The CDC's decision to sunset the Conditional Sail Order was criticized by two long-time opponents of the industry, U.S. Representative Doris Matsui of California and Senator Richard Blumenthal of Connecticut.
But in reality, cruisers should expect very little to change now that the Conditional Sail Order has been transitioned into a voluntary program. Vaccinations will continue to be required across the board for all eligible passengers. Mask usage will be mandatory, as it is now, and ships will continue to sail at reduced capacity to ensure physical distancing.
Even since omicron became the dominant strain, cruise lines have continued to evolve policies, shutting down smoking in casinos, for example. Some lines have even canceled cruises for a short time period.
Cruise ships that decline to participate in the CDC's voluntary reporting program with a solid grey in its publicly available charts. But it's expected that most lines will opt in – as vigorous health and safety measures will continue to be good business for the cruise industry.
Yet even as the Conditional Sail Order is put to rest, it remains a puzzle why the CDC continues to keep a Level 4 travel advisory against cruising, while its top official voices confidence in the industry's policies.
Just days before the termination of the CSO, Alaska Senator Lisa Murkowski grilled CDC Director Rochelle Wallensky on whether Alaska could expect a 2022 cruise season.
Wallensky admitted the cruise industry had "stepped up" its game and spoke highly of the collaboration between the agency and the industry.
"I think the Conditional Sailing Order, and the fact that the industry has stepped up and is now interested in doing and exceeding… compliance with the sail order without the order even necessarily needing to be in place, is a real testimony to how well that has worked and how we've worked collaboratively with the industry," she concluded.