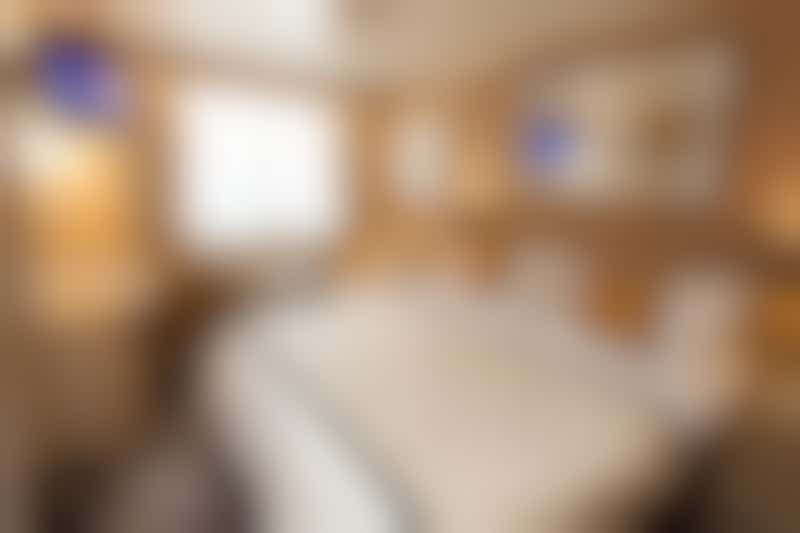 Deluxe Oceanview Cabin on Crystal Symphony (Photo: Cruise Critic)
In this era of sprawling suites, exotic ports, fine dining restaurants, crazy shipboard attractions and sweep-you-off-your-feet excursions, cruisers are often scrambling to book every top-of-the-line experience for their next sailing. While you are likely to have some incredible moments, you're just as likely to deplete your bank account, burn out on jam-packed days and come home less rested than you were pre-vacation.
Look beyond the glitz of cutting-edge cruise offerings, and you'll find some simple yet appealing aspects of cruise travel that are often overlooked. The following cruise experiences are no hidden secret, just worthwhile parts of a cruise that could use a little of the spotlight. These are five of the most underrated cruise experiences out there -- and they just might save you from vacation overload.
Outside Cabins
Wedged between the value of an inside and the perks of a balcony, outside -- also known as ocean-view -- cabins are often overlooked. We encourage you to rethink these forgotten cabins. They let you save money by avoiding the financial leap from an inside to a veranda cabin, and give you a dose of daylight in the process -- two wins in our opinion. Be sure to read up on your specific category and room before booking. While some cruise cabins advertised as ocean views offer large picture windows for seagazing (totally underrated), others could offer an obstructed view from a porthole that's more lifeboat than ocean horizon. On your next cruise, see if an outside cabin makes sense for you -- you might be surprised how much a little light goes a long way.
Staying on the Ship in Port
There is nothing better than having the entire ship to yourself, including the pool, the water park (if there is one) and empty lounges, perfect for reading in peace and quiet. We would never advise against exploring in port or experiencing a new destination, but if you've been there a few times or the weather is less than ideal, it could be the perfect opportunity to play while a few hundred or thousand of your shipmates are away. Revel in the full attention of a bartender, be first in line at the most popular amusement onboard or enjoy the spa for less with port day discounts, which usually include enticing treatment specials or reductions on a day pass to the thermal suite.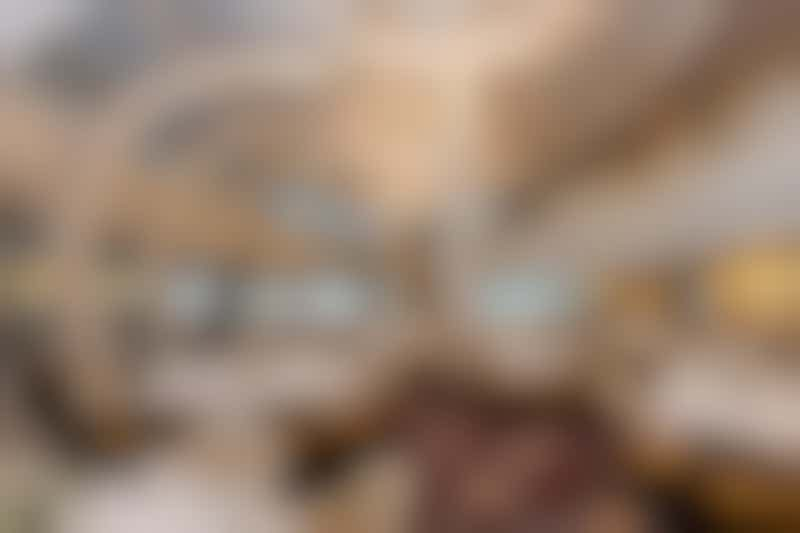 The Dining Room on Koningsdam (Photo: Cruise Critic)
The Main Dining Room
In an age of alternative restaurants and added-fee venues, how much of a dent does food put in your cruise budget? Amazingly enough, every cruise ship offers a place where you can have a proper sit-down meal and order as many portions as you'd like at no cost. What is this wondrous place, you ask? The main dining room, of course!
Despite increased options to indulge at celebrity chef-run restaurants and trendy a la carte eateries, the flexibility and friendly atmosphere of the main dining room (or MDR) is actually a huge draw for families, groups or couples who like to keep it classic. Feel like an appetizer for your entree; want to try all three desserts? Staff in the MDR are generally accommodating (sometimes overly so) and will make an effort to get to know you if you are at the same table each night. The trend of open seating means you will likely have the option to show up whenever is convenient during restaurant open hours. Birthdays and anniversaries here can also draw a crowd with your line's version of congratulatory embarrassment. (A quiet dinner for two is possible, but don't be surprised if a little harmless napkin waving is on the menu.)
Planning Your Own Shore Excursion
How many times have you jumped on an expensive, ship-sponsored or tour-operated shore excursion just to come back feeling like there was something to be desired? Not to knock organized shore tours, but they're exactly that: highly organized, on a schedule, sometimes without free time or wiggle room built into the day, and no way to customize to your liking.
When you need a knowledgeable guide, scuba instructor or special access, an expert is certainly best. But if you just want to walk around a city or enjoy a day at the beach, you could probably get away with a little self-guided research and common sense. Getting lost and happening upon chatty locals, mom-and-pop shops or a pub where everyone soon knows your name is one of travel's happiest accidents. (Just make sure you're running on ship time, or you could be stuck wandering in port after your cruise leaves you behind.) A map or GPS and even the slightest sense of adventure will take you far -- and is a venture often overlooked in favor of the prepackaged experiences up for grabs.
Doing Nothing
With each passing year, the cruise industry breaks boundary after boundary, surpassing vacation-goers' idea of what is possible on a cruise ship. Skydiving simulators, racecar simulators, ziplines, wine-blending sessions and more have all been brought to sea. Running around the ship on sea days to squeeze in every new attraction has become the norm; keeping it simple has become increasingly underappreciated.
Perhaps you should rethink the simple life. Find a nook on the sun deck of your ship and just gaze into the open ocean or relax in any of your favorite onboard hideouts, just people-watching or daydreaming. Some American river cruises offer rocking chairs on deck, giving passengers the chance to rock while they sail the Mississippi or Ohio Rivers, enjoying a gentle breeze and lazily taking in the scenery. Even if you're an adrenaline addict, be sure to make time to stop and smell the salty air.