Where can I get a cup of coffee or tea onboard?
You're never far from a caffeine fix on a cruise ship. You can order tea and coffee in any restaurant during open hours. Buffet venues will have self-service iced tea and coffee machines plus hot water dispensers with a selection of teas (and often hot chocolate packets). These self-serve machines are sometimes located on the pool deck and other public areas, as well.
You can also order tea and coffee via room service around the clock. Many cruise ships have dedicated coffee bars, often located near the central atrium or other well-trafficked public areas. Most regular bars will serve coffee and tea, including alcoholic coffee drinks, and often a specific bar onboard is designated as the morning coffee spot, complete with pastries and juice.
Can I get a latte, espresso or other coffee drink?
Yes, you will find the widest variety of coffee drinks at the dedicated coffee bar or cafe onboard your cruise ship. While you might not find a pumpkin spice latte or peppermint mocha, you will find the most popular coffee drinks -- espressos, lattes, cappuccinos, mochas -- as well as iced coffee beverages and name-brand tea (including drinks like chai lattes and iced tea).
Basic coffee drinks, including ones spiked with alcohol, can be ordered in bars and restaurants or from the buffet waitstaff.
Do I have to pay for tea and coffee?
It depends on where you order it, what you order and which cruise line you're sailing. All ships offer basic coffee and tea for free. On mainstream cruise ships, you typically pay extra for espressos, cappuccinos and other coffee drinks, as well as "fancier" regular coffee and tea in an onboard cafe. Prices range from $2 to $9 per drink.
Luxury lines often include all coffee drinks in the price of your cruise. Many lines also offer drink packages (including ones for specialty coffees) that provide a slight per-beverage discount over the price you'd pay if you bought each drink individually.
Do cruise ships carry Starbucks or other name-brand coffee onboard?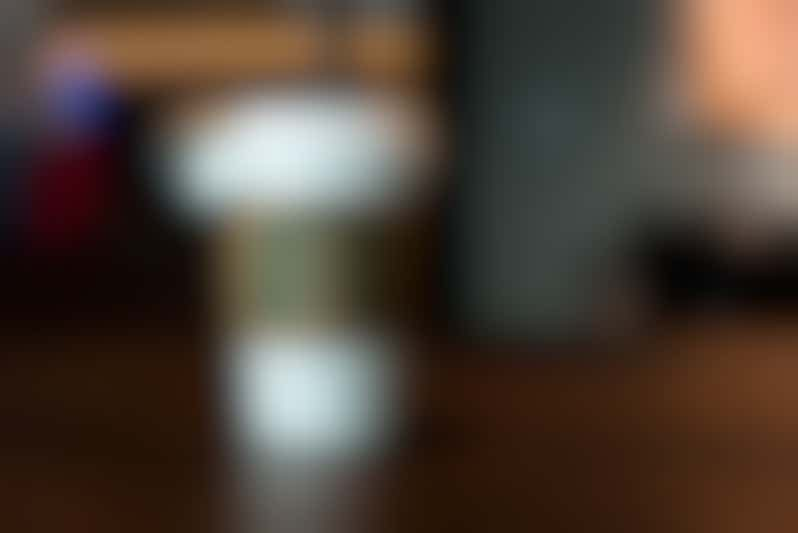 Starbucks on Norwegian Bliss
Certain cruise lines do carry popular brands of coffee. Royal Caribbean stocks Starbucks and Seattle's Best Coffee, Celebrity and Costa carry Lavazza, and Holland America offers its own brand of specialty blend: Rotterdam 1873. However, on many ships, the name-brand coffees are only available for purchase at the coffee bar or cafe. The free stuff is often a generic brand and varies in quality.
Is there a good selection of tea onboard?
Most cruise ships offer a selection of black, green and herbal varieties, with caffeinated and decaffeinated choices, but the particular type you're looking for might not always be available. Luxury lines often have higher-quality teas, as will dedicated coffee or tea shops onboard mainstream ships, but those will usually come at a cost.
Princess offers a specialty tea cafe: Gong Cha Cafe on Majestic Princess, featuring Gong Cha boba teas and sweet iced drinks.
Is there a coffeemaker in my room?
Most cruise ships do not have tea- or coffee-making facilities in the majority of cabins. Norwegian has coffee makers in balcony cabins on most of its ships. Luxury lines and some high-end suites on mainstream lines often include in-cabin high-end coffee makers.
Can I bring my own coffee or tea on a cruise?
You are certainly welcome to bring your own instant or ground coffee, tea and teapot (or tea ball), French press or any other non-electric gadget that will make you your drink of choice using only hot water. However, you may not bring any small appliances, such as coffeemakers or electric kettles, as these are banned. Cruise ship staff are not likely to brew a special pot of coffee for you using beans you've brought from home.
Do cruise ships offer afternoon tea?
Yes, most cruise lines offer some sort of afternoon tea service with tea and pastries (scones, petit fours, cookies, tea sandwiches, etc.). These range from snacks and tea bags put out at the buffet on mainstream lines to lavish buffets with live music and white-glove waiter service on luxury lines.
On ships with a formal afternoon tea, it is a seated affair with tea served in pots (either your own or waiters will pass with pots to fill your cup) and a selection of sweets or sandwiches served buffet-style or in carts that stop at each table.
In general, afternoon tea is free. Cunard has a standard afternoon tea, a champagne tea and a Godiva chocolate tea. Only the standard tea is complimentary.
How can I learn more about tea and coffee on cruise ships?
You might like the following articles:
---
The What to Expect on a Cruise series, written by Cruise Critic's editorial staff, is a resource guide, where we answer the most common questions about cruise ship life -- including cruise food, cabins, drinks and onboard fun -- as well as money matters before and during your cruise and visiting ports of call on your cruise.