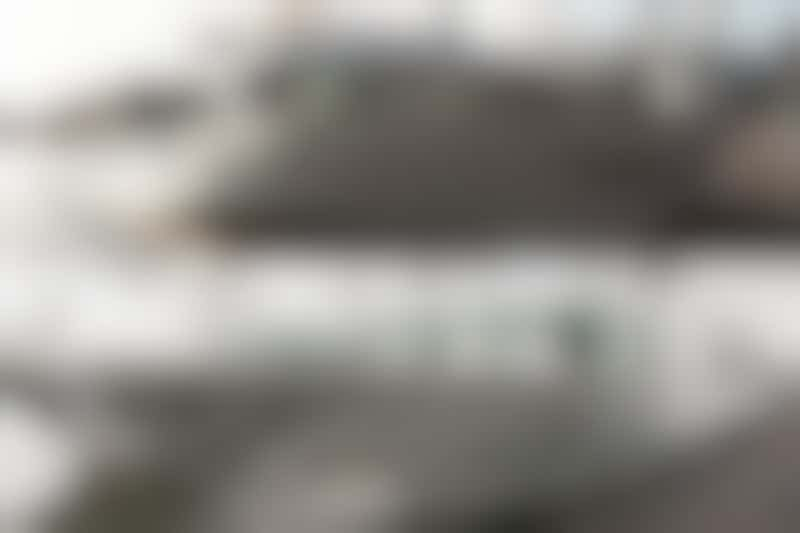 Tauck vs. Uniworld River Cruises (photo: Cruise Critic)
A choice between Tauck and Uniworld Boutique River Cruise Collection is a downright delicious one; it's like picking between a Ritz Carlton and a Four Seasons. Both offer the outstanding service you'd expect from an upscale river line, with all-inclusive fares and enough luxurious touches to make your vacation memorable.
Still, you have to make a decision at some point, and there are key differences between the two cruise lines. To us, Tauck -- just like the Ritz -- is a more standardized product, offering a very consistent look and feel on its ships. Alternatively, as each Four Seasons hotel strives to reflect the destination it's in with small touches, each Uniworld vessel has its own decor quirks.
Read on for our look at Tauck vs. Uniworld.
Prices and Inclusions
Tauck and Uniworld are both at the upper end of river cruise pricing; these are not lines for penny-pinchers. On a similar seven- or eight-night June 2017 cruise on the Rhine on the lines' newer ships, Tauck is about $1,800 more expensive than Uniworld (for double occupancy), although the gap is noticeable more for the entry-level cabins. Tauck's price range starts at $4,890 per person in Category 1 to $7,340 in Category 7, compared to $3,949 in Uniworld's lowest entry-level cabin to $7,299 for the top cabins. Uniworld has a top suite category that is far pricier than anything you'd find on Tauck, however, which goes for $9,199 per person on that cruise.
So what do you get for your money? A lot, on both. Fares on both Uniworld and Tauck cover all beverages, including wine, beer and spirits, all day long and at meals; at least one shore excursion per day; alternative dining options; free Wi-Fi; airport transfers and gratuities. Both ships have bikes onboard to use in port for free.
And what don't you get? On Uniworld, there are some premium excursions that you'll have to pay for. Tauck makes all excursions available for free. Tauck also has special events on shore, such as dinner in a Michelin-starred restaurant, on all of its sailings, while Uniworld typically only does them on themed cruises. Tauck also allows everyone to order "bite to eat" room service while this perk, along with butler service, is reserved for suite passengers on Uniworld.
Choose Tauck if your idea of a great day in a port includes a leisurely lunch at a local cafe.
As part of its company's commitment to making your time in port seamless without having to deal with worrisome currency issues, the line gives you 20 euro to buy yourself a meal when an excursion spans the lunch hour. They even pay the public restroom fee for you.
Choose Uniworld if the ability to do your own laundry is paramount.
Uniworld is one of the few river cruise lines -- luxury or otherwise -- that gives passengers free self-service laundry, which can come in quite handy on a longer cruise. Tauck has laundry, but you'll have to pay for it.
---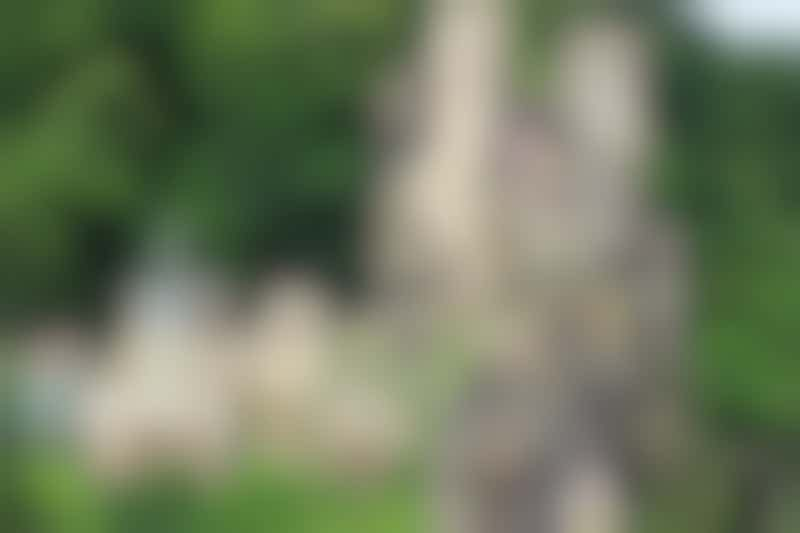 Castle tour on a Uniworld cruise (photo by Cruise Critic member ChatNoir)
Shore Excursions and Enrichment
Both Tauck and Uniworld include daily shore excursions in the price. Led by local experts, passengers are divided into groups (around 25 people on both lines) and given individual audio headsets that make it easy to hear the commentary without having to cluster around the guide. On both lines, the excursions will include walking and coach tours of local towns and villages, visits to castles and historic monuments, and experiences such as wine tasting. Uniworld also offers additional for-fee excursions that are booked onboard during the cruise.
Onboard enrichment on both lines is based around the destinations visited. There will be talks by the onboard directors, and activities such as a wine tasting. Local entertainers will also come aboard to perform music, song and dance from the region.
Choose Tauck if you want more personalized attention and extra surprises.
Tauck not only has a cruise director onboard its ship, but it has three additional Tauck guides who give the daily briefings, attend the shore excursions (although local experts actually give the tours), hand out spending money or give you a rose to place at the gravesite of a veteran in an American military cemetery. Tauck also has "lagniappe" on its shore excursions (a word meaning "something given as a bonus or extra gift"). It might include a Champagne reception at the Baden-Baden Casino, perhaps, or a tasting of regional liqueurs. These moments are meant to be surprises and aren't usually found on the itinerary before you book.
Choose Uniworld if you're looking for themes.
Each year, Uniworld runs special themed cruises with a host of extra and exclusive excursions that are not available on regular sailings. These include the Connoisseur Collection of culinary cruises in France, with truffle-hunting expeditions, sommelier-led wine classes and visits to gourmet institutions such as Lyon's Institut Paul Bocuse for a cooking demonstration and tea party. Alternatively, the Monarch Collection of cruises explores European royalty and aristocracy with private castle tours, classical concerts and a cocktail reception hosted by Princess Anita von Hohenberg, a descendant of the Habsburg dynasty. All the activities and events on the themed cruises are included, although the overall fares are higher than a regular Uniworld sailing covering the same route.
Tauck has themed cruises too, but there isn't such a marked difference between these cruises and the regular sailings.
---
Itineraries, Demographics and Fleet
Uniworld has a slightly larger fleet and offers more river cruises (although Tauck has an entire tour arm that can take you almost anywhere in the world you want to go).
Uniworld has a fleet of 19 vessels, including its three purpose-built flagships, called "Super Ships" that carry 150 to 159 passengers (a fourth Super Ship, Joie de Vivre, will debut in 2017). Within Europe, it sails on the Rhine, Main, Danube, Rhone, Seine, Moselle, Garonne, Dordogne and has two Italian itineraries on the Po. In addition to sailings in Russia, Vietnam, Cambodia and Myanmar (Burma), Uniworld operates vessels down thre Nile, river cruises across Asia and India.
Tauck has nine ships, with its four newer Inspiration-class vessels carrying 130 passengers – the lowest number of passengers for a ship of its size (most newer river cruise ships in Europe are a standard 443 feet). Starting in 2017, the line is revamping its five older Jewel-class ships, which are smaller than the Inspiration vessels, reducing the capacity from 118 to 98. The line sails on the major European rivers: Rhine, Main, Danube, Rhone, Seine and Moselle.
Both lines operate Christmas market cruises.
Another difference between the two lines' fleets is that Tauck ships are actually owned and run by Scylla, a Swiss-owned company. The only Tauck employees onboard are the four cruise directors. Uniworld does charter ships for its non-Europe itineraries.
Both lines attract a well-heeled, well-traveled crowd, mostly from the United States. Both lines also offer special family sailings (see below).
Choose Tauck if you like a more intimate crowd.
Having fewer people on the same size ship does make a difference. Lounges are less full, there's plenty of room in the dining rooms and tour groups are manageable.
Choose Uniworld if you want a greater choice of itineraries.
With more ships and more destinations, Uniworld gives you more vacation options. Overall, too, Uniworld has a larger complement of shorter sailings with plenty of weeklong and 10-day itineraries; with some exceptions, Tauck's sailings tend to be 10 days or longer.
---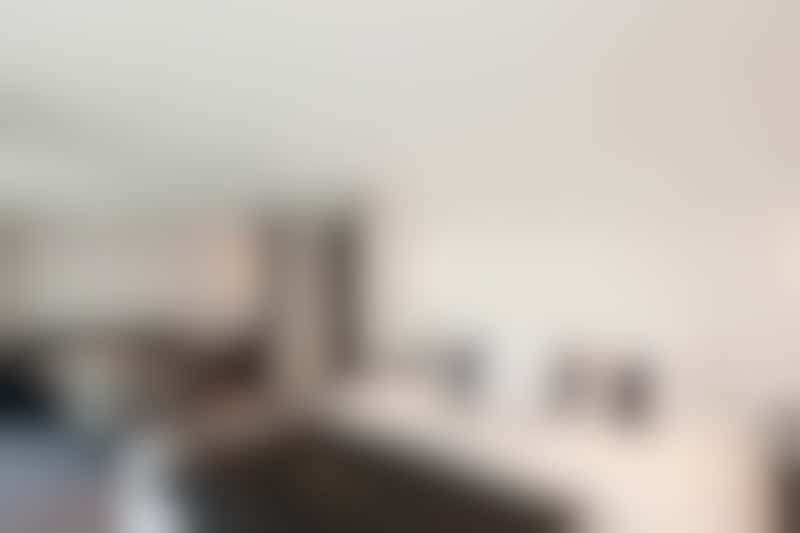 The Category 7 Suite on Tauck Grace(photo: Cruise Critic)
Cabins
The cabins on both Uniworld and Tauck are extremely comfortable and well designed, with hotel-style amenities, including high-tech TVs with entertainment on-demand and information channels, complimentary Wi-Fi, safes, hair dryers and designer bath products (L'Occitane and Hermes on Uniworld, Molton Brown on Tauck). The big differences are between the look and style of the cabins, and the availability of balconies.
Uniworld's three Super Ships -- SS Catherine, Antoinette and Maria Theresa -- have 64 to 73 cabins in five categories, including balconies. (No Tauck cabins have verandas.) The lower deck cabins measure 162 square feet and have fixed windows. French Balcony and Balcony cabins are 195 square feet, one-room Suites with balconies are 295 to 305 square feet and the two-room Royal Suite -- one on each ship -- is 391 to 410 square feet. There is one cabin designed for solo travelers on SS Catherine. Uniworld's older and refurbished ships have 54 to 63 cabins, four stateroom categories and no walkout balconies. Cabins typically measure 151 square feet with fixed or panoramic windows, or French balconies. On the older ships, Suites range from 214 to 225 square feet. These vessels do not have single or accessible cabins.
A standout Uniworld feature is that every ship is completely different and individually decorated, designed by the same people who do the Red Carnation Hotels. Some cabins resemble country house hotels with lavish furnishings in rich colors, antique furniture and chandeliers. Others feature silk wall coverings and predominantly cream or pastel interiors.
Meanwhile, Tauck is almost the opposite. The look is understated yet still luxe, with rich fabrics (even the bar napkins feel like cloth), molded ceilings, lobby chandeliers and ironwork. The color tone is sophisticated and muted; there's no chintz in sight. Bathrooms are full sized, with rain showerheads.
On Tauck's four Inspiration ships, you'll find 67 cabins: nine measuring 150 square feet, four measuring 190 square feet, 32 measuring 225 square feet and 22 suites measuring 300 square feet. Cabins are located across three decks and available in seven categories; the line claims the ship offers more suites than any other European river vessel.
Another thing that sets the Inspiration class of ships apart: "loft" design cabins, which have a raised platform seating area that provides extra space in lower-level cabins. Most cabins also have a French balcony, which allows the rooms themselves to be larger while still letting in fresh air. In French balcony cabins, the beds generally face the window for better views.
When the Jewel-class are revamped, they will have 49 cabins: eight measuring 150 square feet, four measuring 183 square feet, one measuring 182 square feet, 20 measuring 225 square feet, and 14 suites measuring 300 square feet. The ships won't have the loft staterooms. When the revamp is done by the end of 2018, the line will actually get rid of the class designations for their ships, as they they will all be comparable.
Choose Tauck if you prefer a more calming visual environment and you'd rather have an overall larger cabin than a balcony.
Choose Uniworld if a balcony is essential to you and you enjoy over-the-top, overtly fancy decor.
---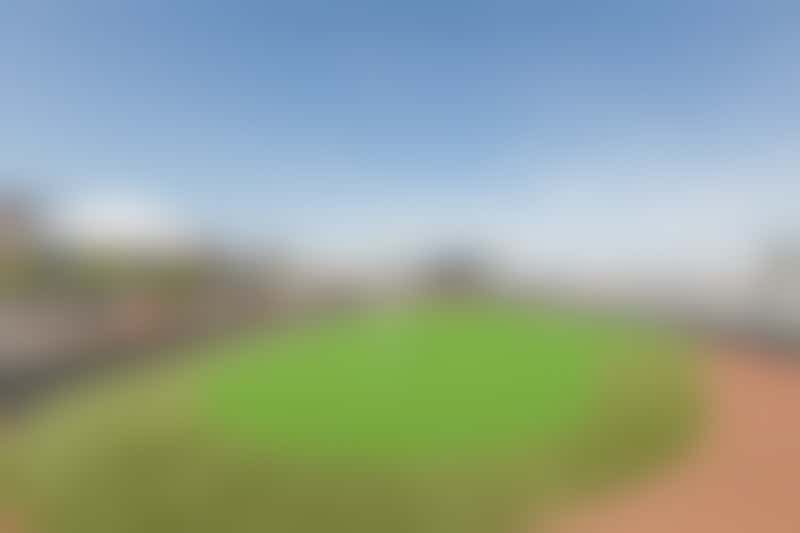 Putting Green Mini Golf on Tauck Grace (photo: Cruise Critic)
Onboard Amenities
Both lines offer the type of amenities you'd expect on upscale ships. Both Tauck and Uniworld have fitness centers, complimentary bikes and for-fee spas. Some of Uniworld's ships also feature indoor heated swimming pools and cinemas. The majority of Uniworld ships have a free guest laundry, which is very unusual on riverboats, as well as yoga and exercise classes, and Nordic walking poles. Tauck lacks those but does have a hot tub or plunge pool on its top deck.
---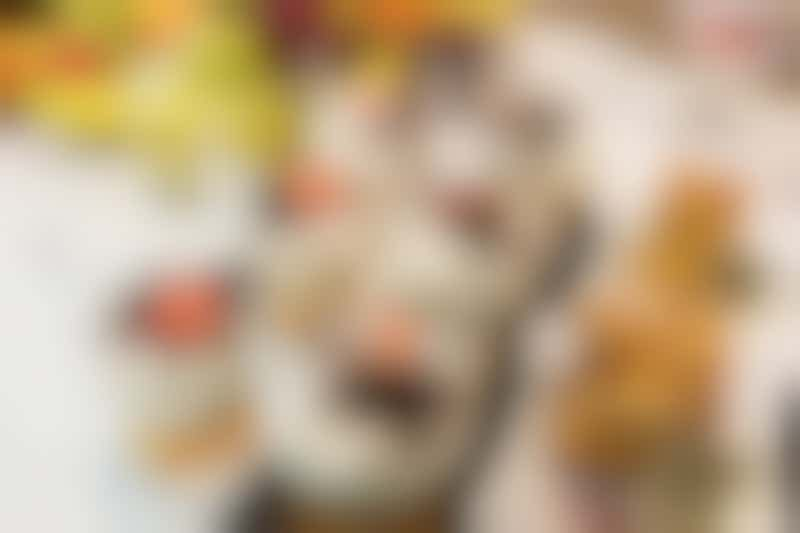 Palace Restaurant on River Duchess (photo: Cruise Critic)
Dining
The food quality on both Uniworld and Tauck is high, and both lines offer more dining options and inclusions that most river cruise lines, including unlimited drinks, specialty dining and room service.
The main restaurant setup is very similar on the lines, with buffets at breakfast and lunch plus live cooking stations and made-to-order menu items. Dinner is served to the table and, on both lines, staff are attentive. The ships on both cruise lines offer a wide choice of dishes to suit all tastes, including healthy choices and simpler "always available" dishes. Special diets can be catered for with advance notice and menus are labeled for people with dietary restrictions.
In terms of specialty restaurants, Uniworld ships feature either the Leopard Bar (found on the trio of Super Ships) or Captain's Club at the aft, which are used for intimate dinners for suite guests, usually one per weeklong cruise. These meals feature a set menu, with dishes served by the butlers. The butlers consult passengers prior to the evening to ask if they have any special dietary requirements, in which case other dishes will be substituted. On other evenings, and during the day, there is a snack menu in the Leopard Bar or Captain's Club where all passengers can have a lighter lunch or dinner.
Tauck's alternative restaurant, Arthur's, is currently only on the Inspiration class ships but is being added to the Jewel-class ships during their refurbs. The restaurant has evolved into a casual grill, with a menu offering everything from hamburgers and salads to pastas and steaks. It's open for lunch and dinner, and it's free for everyone. The line also offers a "bite to eat" snack menu that can be delivered to your cabin as room service, or to any of the lounges as a small plate.
Choose Uniworld if you don't mind a fancy dining room -- and dressing up to accommodate it.
Because Uniworld's ships are more lavish in their decor, passengers often feel the need to be a little smarter themselves.
Choose Tauck if you like the idea of a casual grill where you can eat at any time.
---
Family
Both Tauck and Uniworld are pioneers in family river cruising, though Tauck was perhaps the first to court the multi-generational market on the rivers through its Tauck Bridges program. Both lines have suites on their ships with pullout sofas to accommodate third or fourth passengers. The shore excursions on the designated family cruises are kid-centric and could include visiting a castle and dressing up as a medieval knight one day, watching Hungarian cowboys perform, going on a treetop climb or visiting a salt mine. On these cruises, too, the restaurants have kid-friendly menus and casual dining options.
Uniworld gives parents the option of leaving their children on the ship. Should parents want to go on shore by themselves, the line will keep the kids entertained in the Young Travelers Lounge, a dedicated room with a PlayStation, a wide selection of games, movies, puzzles, kids' books and candy jars. Tauck doesn't provide this service.
Uniworld and Tauck both have minimum ages of 4 for their river cruises, but advise that kids ages 8 and above get the most out of the experience.
---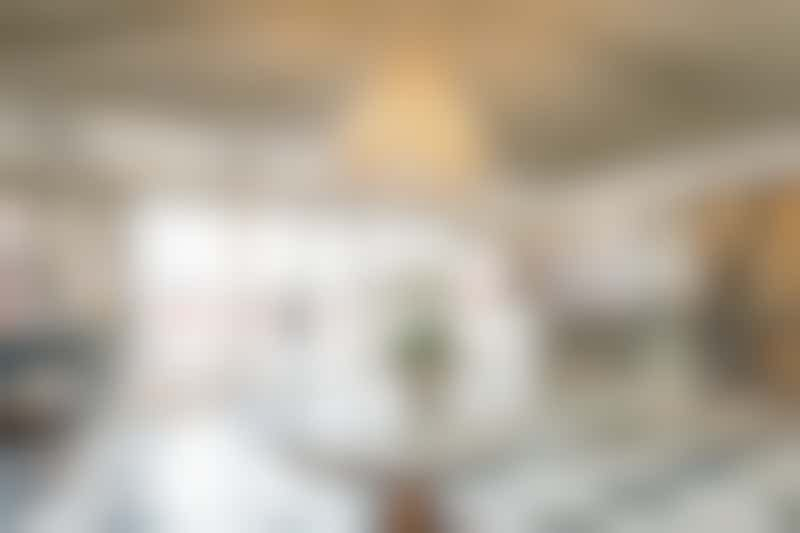 Lobby on River Empress (photo: Cruise Critic)
Bottom Line
Choose Tauck if you're looking for a sophisticated river cruise that makes your time onshore completely hassle-free.
Think consistency and excellence, rather than surprise.
Choose Uniworld if your style of luxury is more overt and you like having a little extra choice with shore excursions, even if you have to pay for them.