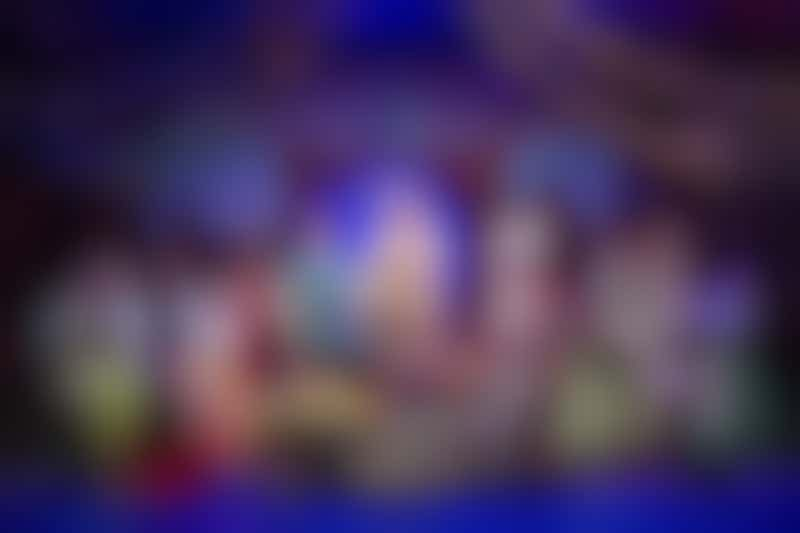 The 'Tangled, The Musical' cast on Disney Magic (Photo: Disney Cruise Line)
"Tangled, The Musical" premiered on Disney Cruise Line's Disney Magic in November 2015. The live production show is an adaptation of Disney's "Tangled," an animated film drawing inspiration from the tale of Rapunzel.
What It Is
Disney is known for its state-of-the-art stage performances, and "Tangled, The Musical" is no exception. Held in the Walt Disney Theater, the show is about an hour long and typically runs twice per sailing. The storyline of "Tangled" follows Rapunzel, a young woman with long, magical hair, on the eve of her 18th birthday. She's trapped in a tower by a witch who claims to be her mother, but manages to escape with the help of small-time criminal Flynn Rider. Together, they embark on a haphazard journey that leads to her discovering the outside world, her real family and true love. "It's an empowerment story for girls," says Dana Harrel, an entertainment executive with Disney.
The show features the work of a Tony, Grammy and Emmy award-winning creative team, as well as three original songs written by Alan Menken, famed composer of the music for Disney films including "The Little Mermaid" and "Beauty and the Beast."
For true fans of the film version of "Tangled," chameleon sidekick Pascal is notably missing from the stage, but his absence is overshadowed by the stunning puppetry of Maximus, a spirited horse and main character in both the movie and production show.
Puppeteer Michael Curry worked on the show. His credits include Cirque Du Soleil, Broadway, the Metropolitan Opera and the Olympics. Top projection designer Aaron Rhyne was brought in to help re-create sets from the film, including some of the play's most memorable scenes. On a cruise ship that is making the most of its space for passengers, backstage room is extremely limited, paving the way for digital projects working in harmony with physical set design.
Outside of the theater, Magic passengers will notice little "Tangled" touches around the ship on the day of the show. The most dramatic change is the transition from O'Gills Pub to the Snuggly Duckling, a tavern full of colorful characters central to the story. Expect costumed bartenders, banners and a possible sing-along. In the main dining room, a Snuggly Duckling dessert menu is offered with Wanted Flynn Rider Mud Pie, consisting of chocolate fudge soil and vanilla creme anglaise, or a Rapunzel Lantern -- lemon-infused cheesecake with raspberry sauce.
---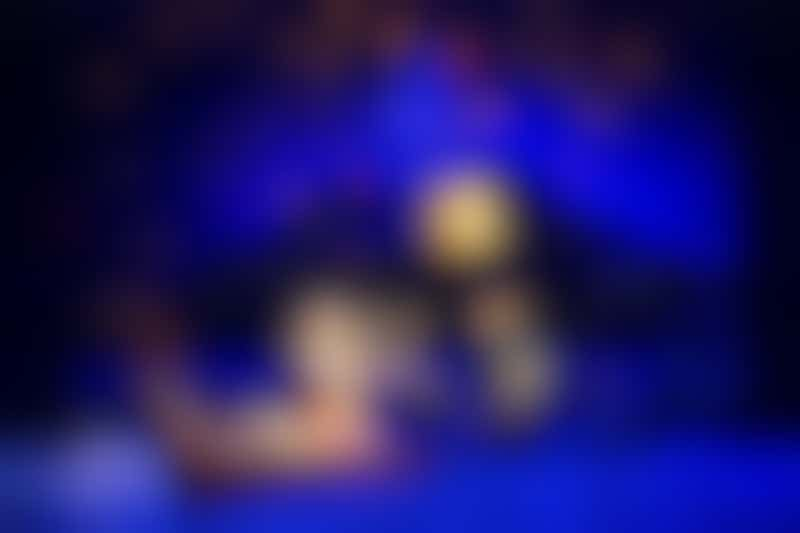 Scene from 'Tangled, The Musical' (Photo: Disney Cruise Line)
Price
Free. It's included in your cruise fare.
---
Ships
"Tangled, the Musical" is only found on Disney Magic.
Show Disney Magic Prices